Posted on December 16, 2019.
Does it feel as though the end of the year is approaching too fast? Are you thinking you haven't done all the things you set out to do on January 1st? Maybe it was traveling abroad, learning a new language, or giving back to the community — if this sounds familiar and you're still interested in achieving these goals, you should give volunteering abroad a second thought.
Global Dental Relief has something for everyone. We offer programs for all ages, groups and preferences. Join our GDR family, create long lasting relationships, immerse yourself in new cultures and help thousands of children around the world.
7 reasons why YOU should volunteer with Global Dental Relief in 2020:
1. Amazing locations + Great Adventure
A life changing experience for both the volunteer and the kids starts with a great location. From the majestic temples of Cambodia, to the cobble-stone streets of Guatemala, through the peaks of the Himalayan Mountains of Nepal and India, all the way to the incredible wildlife of Kenya. On your time off, you can enjoy safaris, treks through Everest region, explore floating villages and relax on the beach. With Global Dental Relief, you will experience the thrills of these incredible destinations all while you're making a difference in the lives of children in need.
2. No experience required, only a good heart!
You don't have to be a dentist to volunteer! Can you believe that we actually take more non-dental volunteers than dental professionals on each clinic? General volunteers are the glue of our clinics and hold a variety of different jobs ranging from record keeping to assisting licensed dentists.
Are you a dental professional who has never volunteered abroad? Rest assured, we have all necessary equipment waiting for you in-country. You will be placed in a position where your talent and skills can be put into practice! No matter what stage in life you are in, we have a place for YOU.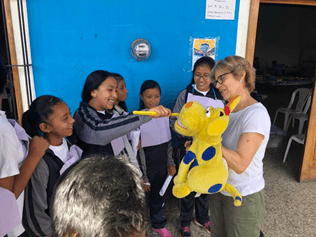 3. Make a difference
The commitment we have to the children we treat goes beyond a one-time visit. Our model is to provide continuous, on-going care to the children in our clinics. By serving the same schools every other year, we ensure healthy smiles and proper brushing for years to come!
After providing restorative and preventive care, Global Dental Relief has improved the lives of thousands of children all over the world. When you volunteer with GDR, you make a difference in the life of child for years to come!
4. Inspiring stories
It's normal to be a bit nervous when traveling all the way across the globe, possibly on your own, but don't let those nerves get the best of you. The best memories and moments in life often come when you take a leap of faith, especially when it's for a good cause.
Volunteers leave the clinic with life-changing memories and inspiring stories that last a lifetime! You will leave with a heart full of memories, ones you will think of on an almost daily basis. Read through some reviews from our past volunteers and hear their stories first-hand!
5. Be part of a great team
Working alongside incredible people that have the same vision and goals as you is what makes this adventure one-of-a-kind! Volunteers start out as strangers and often leave as family. Working together to improve the lives of children in need unifies each team in unique and memorable ways.
The high-paced environment of our clinics utilizes the strengths of each volunteer to ensure the team provides the best treatment possible to each child in the clinic!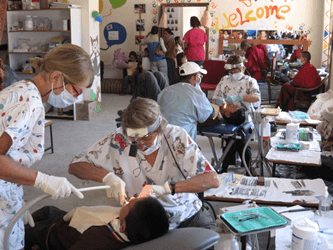 6. Different trip styles
Global Dental Relief offers three different trip styles for volunteers wanting to join a clinic. From basic to luxury, we offer it all! You can freely choose the style of your trip and the accommodation that suits you best, from monastery guest houses to 5-stars hotels, with Wi-Fi, hot water, and in some cases (depending on your location) a short walk from popular tourist attractions.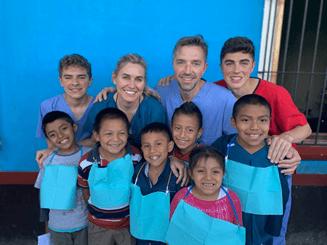 7. Bring your family with you
We're not kidding, our entire family can volunteer with Global Dental Relief! Imagine a summer vacation to Kenya or Guatemala for you and your family.
Make this a unique family adventure, create precious memories with your loved ones, and set an example for your children of how important and rewarding giving back to other communities is. Who knows, this could turn into a family yearly tradition.
If you're still on the fence, check out our new "Volunteer Q&A" blog series to hear directly from our volunteers!
Step out of your comfort zone and let 2020 be the year YOU make a difference.
Email volunteer@globaldentalrelief.org today and find out how you can sign up. Don't wait, our 2020 clinics are already filling up fast!

Content provided by Lucy Dinu
Instagram: @lucydoerfer