Global Dental Relief clinics provide a unique opportunity for pre-dental and pre-hygiene students to gain hands-on experience in the field of dentistry. Join a team of volunteers to provide comprehensive dental care and oral health education to children in need around the world. Each project allows students the opportunity to witness the power of brightening smiles, while gaining firsthand experience in their future career.
With the help of two generous donors, Global Dental Relief currently offers two different scholarship opportunities for pre-dental and pre-dental hygiene students.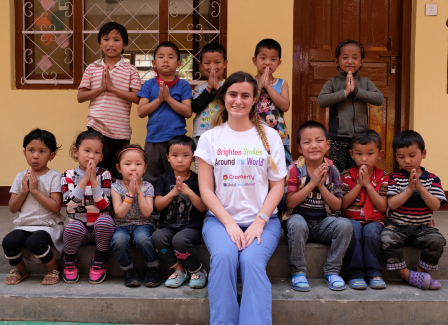 Eligible applicants include pre-dental students, pre-dental hygiene students and recent college graduates who are applying to dental school.
This scholarship is awarded in two separate installments. Successful applicants will receive a $750 scholarship to be applied to towards their GDR project expenses, as well as an additional $250 cash upon acceptance into dental or hygiene school.
Women and communities of color have long been underrepresented in fields of medicine, especially dentistry. In hopes of addressing this gap, a generous Global Dental Relief donor has sponsored a scholarship program for women and communities of color pursuing a future in the field of dentistry.
Successful applicants will be awarded a $1,000 scholarship to join a Global Dental Relief project of their choice (given availability).
All scholarship recipients are responsible for any remaining balances due to GDR, as well as round-trip international airfare.