Posted on March 12, 2020.
Volunteering should be free. Most GDR volunteers understand that there are expenses that are incurred in volunteering abroad. But, some prospective volunteers do ask why there is a project fee to go on a GDR trip.
What happens when you take the action of volunteering and move it out of your hometown to a place thousands of miles away?
• At home, you have access to your house, your car or familiar mode of transport, your kitchen and fridge for making and storing food, etc.
• While abroad, the act of volunteering comes with needs such as accommodation, food, transportation, getting to and from the airport in an unfamiliar place with a potentially unfamiliar language, etc.
Do Your Research
There are many organizations which conduct service and mission-oriented projects around the world, and they all come with some type of project fee. However, some may advertise extremely low project fees while others have higher costs.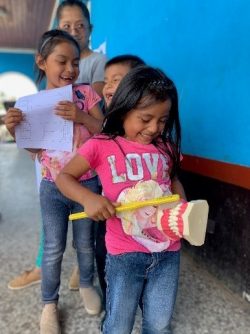 1. Our main advice is to really dig into what the project fee gets you.
o Any responsible program should list what is included in the project fee and they should be responsive in communicating with you about what is NOT included.
o Accommodation can be a large expense so it's important to ask about what kind of accommodation is provided or arranged for you to be sure it is something you are comfortable with.
2. Another important consideration – what is the long-term impact of that organization? Can they prove that they are having a positive impact within the host country or community?
3. Is the organization supporting the economic welfare of the community it is intended to serve? In other words, are they supporting local businesses? Is there some collateral social benefit to the money spent on volunteer accommodation, meals, transport, etc.?
So… what do you get for your project fee with GDR?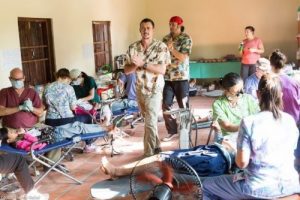 • In general, the GDR project fee covers:
o Accommodation during the clinic (based on double occupancy)
o Most meals during the clinic
o Daily transportation to/from the clinic site
o Experienced Project Leaders
o Participation in a project which commits to the same patient population over time and is dedicated to seeing each child every 12-18 months.
• Every project also has an optional "clinic + sightseeing" itinerary:
o Adds additional nights of accommodation
o Any temple/museum/national park entry fees as part of the standard itinerary.
o Any necessary transportation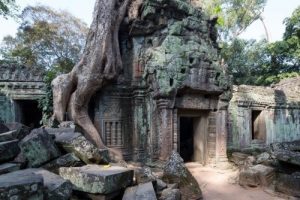  Weekend at Lake Atitlan at an Eco Resort in Guatemala
 Journey to Vietnam or Laos after the Cambodia clinic
What isn't included in the GDR project fee:
• Any recommended vaccinations
• Single occupancy accommodation
• Some meals (meals vary by country location)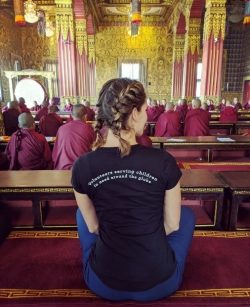 Below are some very important links to help explain in more detail about what is included, how the projects work, and even what the distinction is between "Original", "Comfort", and "Small Adventure" project:
If there are any other items that we didn't discuss above, just CONTACT US, and we are glad to let you know!