Posted on September 23, 2019.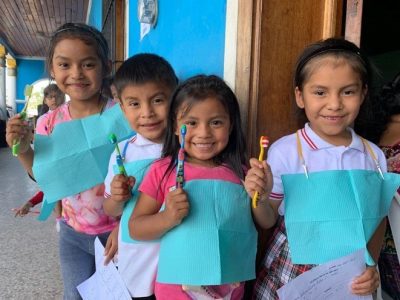 Each year, Global Dental Relief hosts 27 to 30 clinics in five different countries – Kenya, Cambodia, India, Nepal and Guatemala. In each clinic, GDR aims to provide an experience that is enjoyable for everyone, from the well-seasoned traveler to the first-time flyer, while focusing efforts on helping as many children as possible.
With nine locations in five different countries, there is a clinic just for YOU! The beauty of having different clinic locations is the diversity offered with each trip. Global Dental Relief offers three different trip-styles for volunteers who choose to join them overseas.
1) Original Clinic
Join us on how we've been doing it from the beginning! In our "Original clinic," lodging is in clean and comfortable guesthouses or 2- or 3-star hotels. These accommodations typically, not always, have good access to Wi-Fi and hot water. However, locations are subject to conditions where the water may not be as hot as one would like, or a good rainstorm may move in and kick out the Wi-Fi for a day.
2) Comfort Clinic
If you are the type of traveler that enjoys western comforts and conditions, a "comfort clinic" is just for you! We stay in three- to five-star hotels with hot water, Wi-Fi and the availability of different restaurants during the evening.
3) Small Adventure Clinic
Defined by a small team, these clinics are best suited for returning GDR volunteers or for those with international travel experience in developing countries. Volunteers stay in basic monastery guest houses where food is plentiful but with limited choices. Wi-Fi and hot water are available but sporadic.
Choosing which trip-style is best for you may feel overwhelming! Global Dental Relief is happy to help you find an adventure that is the perfect fit for YOU. With one simple phone call, you can talk to the experts – our country coordinators – about which trip-style is best for you.
No matter which clinic you choose, the best part of the experience is always the children! The kids GDR treats have no access to dental care. They need YOU to help improve their oral health. We hope you will join us in spreading smiles around the world! Email or call today and find out which trip is best for you!
volunteer@globaldentalrelief.org
303-858-8857
globaldentalrelief.org