Staff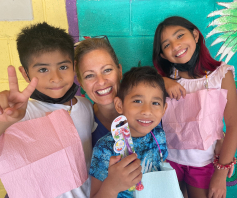 Kim Troggio
Director and Co-Founder
Trip Leader
Kim joined GDR in 2002 and now serves as GDR's director. She is dedicated to serving children globally, leading GDR with an eye to the future and working to orchestrate highly effective clinics and an amazing volunteer experience. Always ready for an adventure, her background is in social work and the adventure travel industry.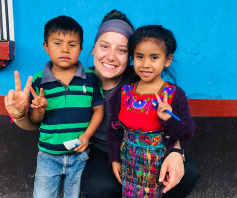 Victoria Kilway
Director of Operations
Trip Leader
Victoria joined the team in 2017 and now directs GDR's operations, working closely with volunteers, local partners and trip leaders to make every clinic smooth and successful. She oversees GDR daily operations with enthusiasm and an infectious passion for the mission! Before GDR, she spent a year of travel and work with nonprofits globally, making her a great GDR fit.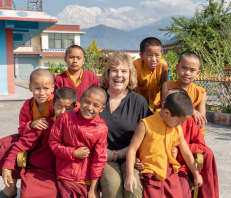 Laurie Mathews
Director Emeritus
Trip Leader
Laurie co-founded Global Dental Relief in 2001. She currently works on GDR special projects and with children and volunteers on small adventure trips. Laurie founded GDR after a career in public policy, and from 1990-2001, she served as the director of Colorado State Parks.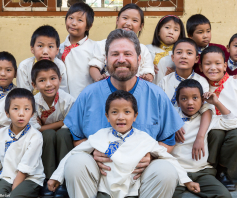 Dr. Peter Vanicek
Dental Director
Trip Leader
After 30 years in private practice, Peter brings his dental expertise to GDR. He oversees GDR's inventory of dental materials and equipment, ensuring clinics are fully supplied and equipment is maintained. Peter loves to travel, leads numerous GDR trips each year, and is always working to update and improve the volunteer experience.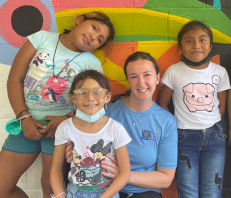 Leah Grygleski
Outreach Manager, Country Coordinator
Trip Leader
With a background in marketing, Leah creates the "look and message" of GDR, while managing the GDR webpage and outreach. As a country coordinator, she is committed to quality assistance to volunteers joining teams in the field. Leah loves to travel and is passionate about helping people in underserved communities.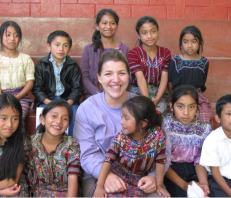 Becky Bay, RDH
Kentucky Coordinator
Trip Leader
Becky is a dedicated GDR trip leader and currently leads GDR's Kentucky operations. Becky's work takes her to Kentucky, India and Guatemala annually, where she is grateful for the opportunity to treat children around the world who otherwise have no access to care.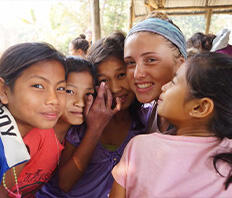 Rachel Perez
Country Coordinator
Trip Leader
As a country coordinator, Rachel is passionate about the mission of GDR and loves getting to work with volunteers as they prepare to go on the field. With a degree in intercultural studies, and with her experiences overseas, she hopes to continue to grow in being an effective advocate for those denied access to basic needs.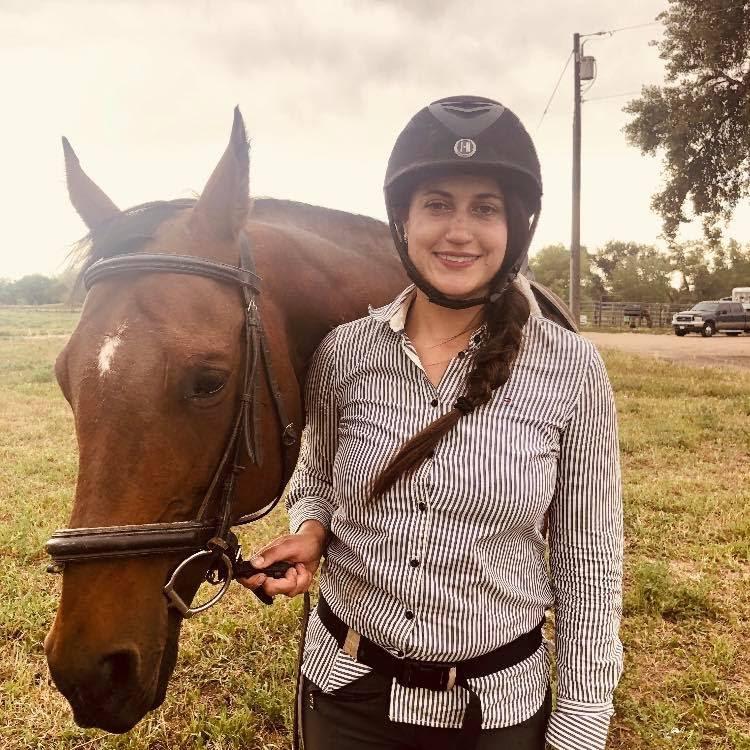 Michelle Fleishman
Office Administrator
As the Office Administrator, Michelle maintains GDR's home base in Denver, keeping our office well-stocked, processing donations, and ensuring our records are accurate. Michelle has a degree in Equine Science and Business Administration, and works on a horse ranch during days she is not at GDR. She loves being able to utilize her administrative skills to provide children with the dental care they need!
Trip Leaders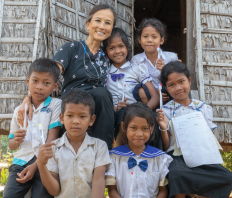 Bic Aki, DDS
Trip Leader
Bic traveled with GDR to Vietnam and fell in love with volunteering abroad. Since then, she has become one of GDR's most prolific trip leaders, leading trips in all country locations with her signature energy and smile. Bic is an Ironman triathlete and dedicated runner, and she loves to travel the world and go scuba diving with her husband.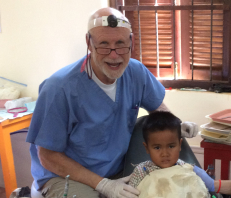 Doug Berkey, DMD
Board Chair
Trip Leader
After retiring as a CU dental professor, Doug now feels tremendously grateful to be connected with dentistry in a new capacity: improving dental health globally! His first experience as a GDR volunteer dentist was in Cambodia during the fall of 2017. He truly loved it and, not surprisingly, is now a devoted and enthusiastic supporter of all things GDR. He currently serves as a trip leader and as the GDR board chair.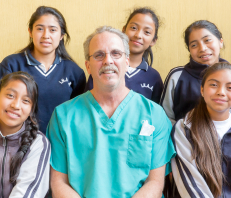 TJ Gabriels
Trip Leader
TJ traveled with GDR to Vietnam in 2006 and never looked back! Since then, he has been on 18 clinics and cannot wait to go again. TJ says, "I love the whole process: the children, the co-workers, the locals, and of course, the GDR trip leaders." Back home, in Albany, New York, he is a practicing attorney.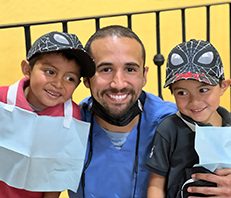 Sergio Gomez, RDH
Board Member
Trip Leader
Sergio, a Rhode Island native, has always had a passion for dentistry and helping others. After the impact of his first volunteer trip with GDR in 2022, he knew it would be the first of many. Sergio has since joined the GDR Board and is enthusiastic about volunteering with GDR for many years to come.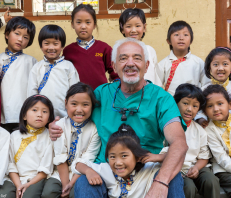 Geoff Hoffman, DDS
Board Member
Trip Leader
Geoff's adventure with GDR began when he and his wife, Mary Anne, decided to hike the Everest trail and do a little dental work on the way. Little did he know the kids and GDR would forever change his life. As a trip leader, he brings his experience from years of adventure, travel and dentistry. His goal is to bring efficiency, energy and love to every clinic, along with the best possible care for children.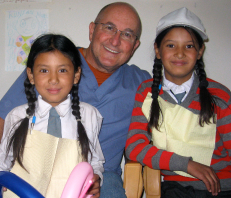 Mark Lisagor, DDS
Trip Leader
After working as a volunteer with GDR on trips to India and Nepal, Mark became GDR's first volunteer trip leader in 2006. As a pediatric dentist, his love of children and sense of fun are infectious, making each clinic a special experience for all. Mark leads trips to India, Nepal and Kentucky each year.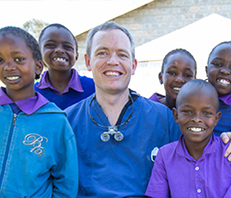 Jim Nelson, DMD
Trip Leader
Jim graduated dental school in 2004 and is a general dentist practicing full time in Wyoming. He bumped into GDR's booth at a dental convention around 2008 and has been a dedicated volunteer ever since. Jim's motto for this work is "because I have been given much, I too must give." Volunteering is addictive and being able to give to those that don't have access to care is extremely fulfilling!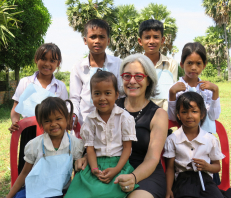 Andrea Swenson
Trip Leader, Board Member
After a career in finance, Andrea took a break to raise her children and serve as an elected school board member in her Bay Area, California, community. Her first trip with GDR was in 2016 to Guatemala, and she was hooked. An avid world traveler, she feels privileged to become part of the GDR team serving children.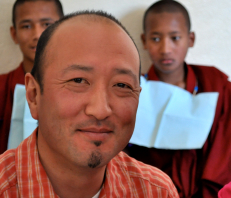 Wes Takahashi
Trip Leader
Wes volunteered with GDR in 2005 and experienced first-hand the adventure and immersion in local cultures. In 2006, Wes became one of GDR's earliest trip leaders. He currently leads GDR's Nepal and Cambodia clinics during the winter, working as a professional salmon fishing guide in British Columbia, Canada, the rest of the year. Wes is an avid musician and world traveler.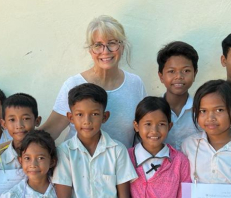 Bonnie Thomas
Trip Leader
Bonnie was introduced to GDR through her Rotary club — Rotary Club of Denver Southeast. Inspired by GDR's wonderful mission, she became an enthusiastic supporter and first joined as a volunteer in Nepal in 2018. Her love of travel and serving others is why she volunteers. She is a recently retired family nurse practitioner and enjoys cycling, yoga and volunteering.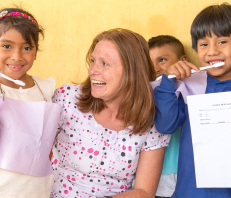 Katy Troyer
Trip Leader
Katy's first GDR trip in 2012 took her back to her beloved Guatemala. To date, she has led over 25 clinics around the world, establishing great friendships with volunteers and local partners. Katy brings enthusiasm to every team and enjoys Zumba and adventures with her family.