My name is Jackie Wallowitch, and I'm a practicing dental hygienist in the state of New Jersey. I have been in practice since 2016, when I graduated with my associate degree. Since then I have received my bachelor's degree and will be applying to dental school this summer! For fun, I love being outside and one of the favorite things I do is teach local high school marching where I have been an instructor since 2014 and the assistant band director for the past two years.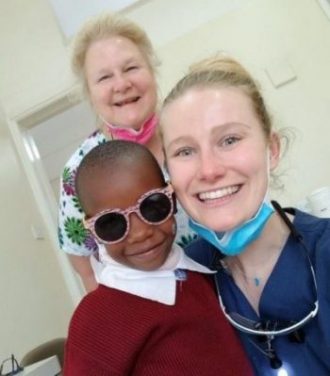 How did you originally hear about Global Dental Relief? And what made you decide to join them in their mission?
I originally heard about Global Dental Relief from a childhood friend who became a dental hygienist and went on a trip with GDR to India. I've always had an affinity for individuals who spent their time traveling and serving others, and once I saw the video from GDR, my heart was set on volunteering with this organization.
When and where was your first GDR trip? Any memorable stories or funny moments?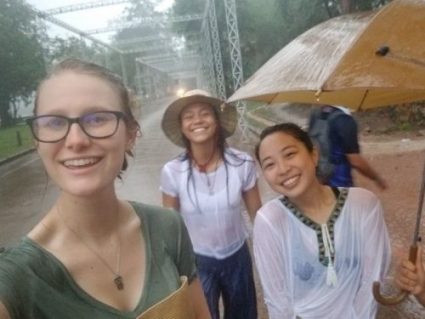 My first trip with GDR was truly amazing. It took some convincing to get my family's "okay" to travel to the other side of the world by myself, but it was SO worth it. One of my favorite memories was visiting the famous Angkor Wat temple after a long day in the clinic. The temple was so beautiful! After an hour or so, it started pouring rain. Other visitors started to leave, but we stayed to run, dance and enjoy the rain – having the time of our lives! After sunset, we boarded the bus soaking wet and couldn't stop laughing. That day really brought us together as a team.
What is your favorite part about the "volunteer experience" with Global Dental Relief?
Aside from meeting so many amazing and caring individuals that feel like family by the end of the trip, my favorite part about the "volunteer experience" is seeing how large of an impact you can have on a child with proper dental care. For many of the children, this is their first dental experience. On my first trip with GDR, I had a young girl who was extremely nervous when she walked into the clinic, so nervous that she started to cry as she sat down in the hygiene chair. We got one of the interpreters to assist us and hold her hand while I started the cleaning. The girl started to cry again because she still didn't understand what was happening. I gave her a mirror so she could watch and right before her eyes she saw her dark brown stained teeth become bright white. When I finished polishing her, she sat up and turned to me, looking straight into my eyes, and said thank you with a giant smile on her face. It is moments like this that make you realize how awesome volunteering is.
What is something you would share with a first-time volunteer who is getting ready to join a GDR clinic for the very first time?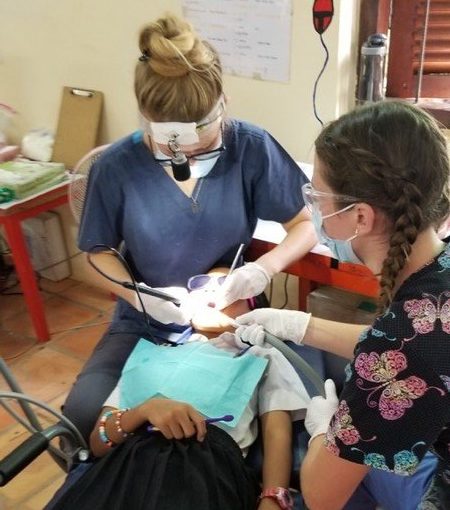 Since traveling to Cambodia, I have also been to Kenya and Guatemala. If you are preparing for your very first volunteer trip with GDR, get excited because your life is about to change! Global Dental Relief does an amazing job preparing you for everything you need with frequents emails and a step-by-step list leading up to the trip. So, there is nothing to be worried about! I would suggest getting a multi-pack of stickers to give out to the children. Since many have never seen a dentist before, they are a bit nervous, and a silly sticker can lighten the mood.
Anything else you'd like to share?
Smiles and laughter bridge all languages. It can be nerve-wracking traveling to a new part of the world, but the joy it will bring you and others is priceless. Without Global Dental Relief, my passion for dentistry wouldn't nearly be where it is today. To all the staff and trip leaders, thank you! I will cherish my time with you always!