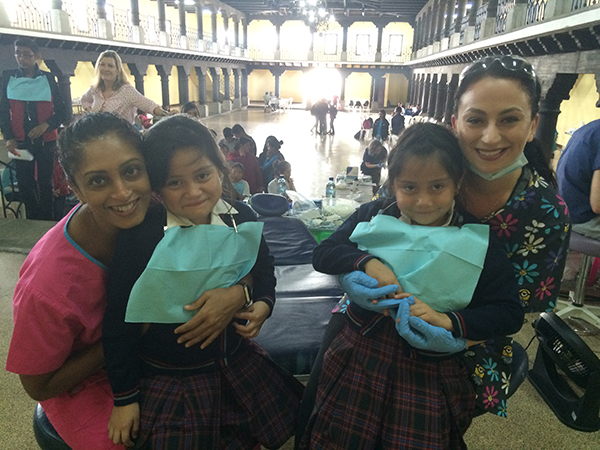 Post Date
July 05, 2016
Comments
0 Comments
Author
Global Dental
Category
Uncategorized
For the past four years, Global Dental Relief has partnered with the Project Smile Pre-Dental Club at the University of California-Merced (UC-Merced).
To date, 15 UC-Merced pre-dental students have participated in our Guatemala clinics in non-medical roles such as assisting dentists, managing patient flow and teaching toothbrushing to kids. Together they have helped to provide free dental care to more than 3,000 children in Guatemala.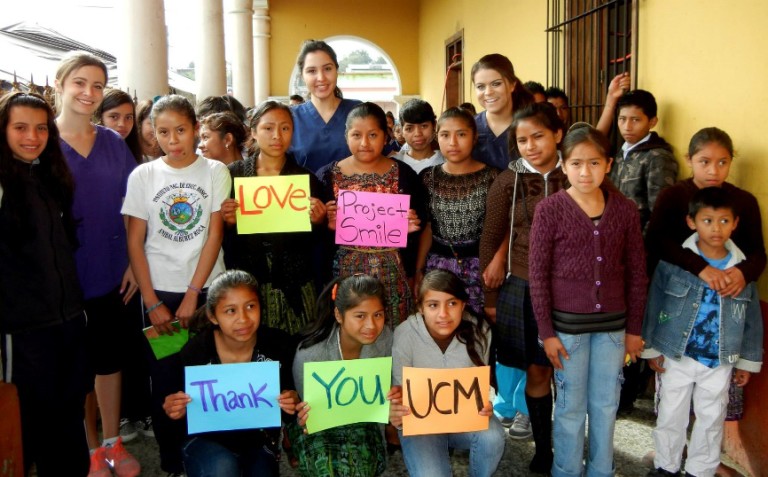 Earlier this month, Arianna Khaira and Natalia Barghouth, both recent graduates of UC-Merced, volunteered with Global Dental Relief in Guatemala for the second time in two years. Their reflections on the experience are heartwarming; below is what Natalia had to say. Be sure to check out Arianna's report in Part I of this post!
"When I first went to Guatemala, I didn't know what to expect. It was my first time traveling alone. When I arrived in Guatemala, all my nerves about the Michael Maher Guatemalatrip vanished. The local people are so humble. The culture and nature are immensely beautiful. The trip was one of the best experiences of my life.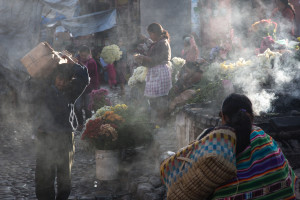 "My first time in Guatemala we worked in a Mayan town called San Martin Jilotepeque. The town had little oral health care; therefore, when we arrived and UC Merced student Natalia Barghouth with a young patient on a Global Dental Relief clinic in Guatemalavolunteered our time to assist their children with free oral health care, the children were so thankful and appreciative. I had the pleasure of transforming so many smiles and boosting so many children's self-esteem. Every child left with a smile, and for once I felt like I was personally making a difference and helping others like my father does.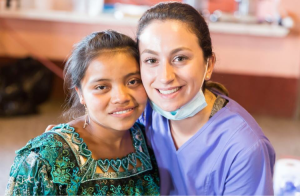 "I appreciated the experience so much the first time that I had to go back. The second time in Guatemala, I went to Cuidad Vieja. The hospitality and warmth of their community made my heart blossom. It made my passion to help others grow stronger. Every child, every parent, every family was extremely appreciative. Their smiles spoke a thousand words, and their smiles portrayed thankfulness.
"I'm so thankful for every opportunity and every dentist that I have had the pleasure of working with, with Global Dental Relief. To share a common passion with others and to unite together to help those in need, it is one of the most rewarding experiences. By the end of the trip, you are already thinking about when you will go on your next trip.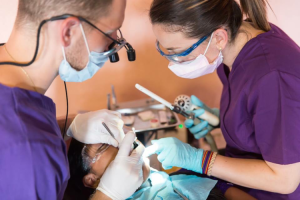 UC Merced student Natalia Barghouth with a young patient on a Global Dental Relief clinic in Guatemala"Global Dental Relief has not only allowed me to work with and assist dentists from around the world, but it has also allowed me to learn and see different techniques that any aspiring dental student would want. Not only is this experience rewarding and humbling, but you meet amazing individuals with the same passion as you, and they are determined to help you grow and learn as well."
–Natalia Barghouth