Why volunteer in Cambodia? Here are our top five reasons!
Cambodia was once a quick stop-over on the South East Asia tourist circuit. People came to visit the 12th century Angkor Temple complex just outside of Siem Reap, and then quickly fled to other more comfortable tourist hangouts in Vietnam and Thailand. But today Siem Reap holds its own – at once an international scene and a place of enormous need, it is the perfect town to spend a few weeks volunteering and soaking up life, Cambodian style. There are endless reasons to volunteer in Cambodia, but here are the top five to make this your next adventure:
1.) The People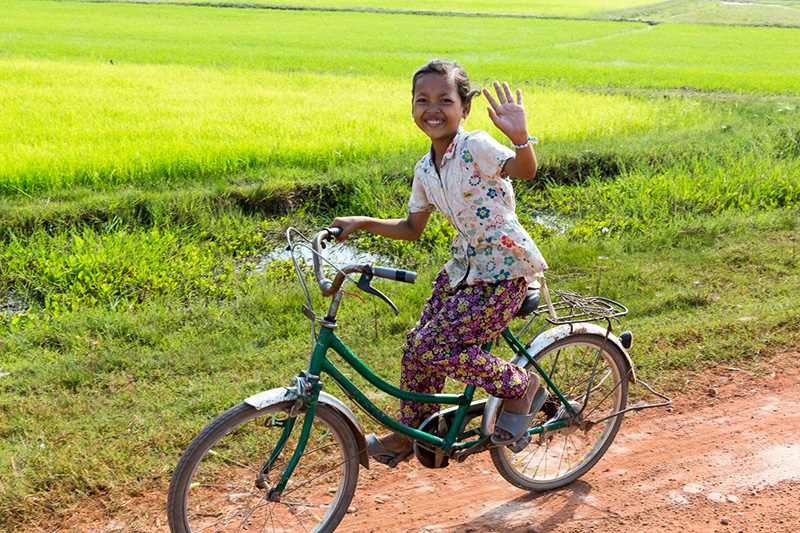 Cambodian people are gracious and kind. In spite of a dark past, a warm smile awaits visitors and especially those who come to do volunteer work. Cambodians are eager to get to know you, to share their life stories and to welcome you in to their culture. They are generous people; you can't help but feel a sense of connectedness when you are working side by side with our local partners in the clinic. Volunteers get a window in to Cambodian life that regular tourists simply cannot access.
2.) Angkor Wat Temple Complex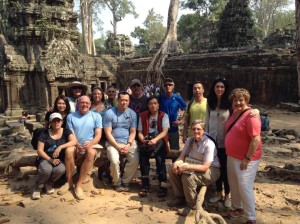 The Angkor Wat Temple Complex, period. Need I say more? Built in the 12th century and then hidden by jungle for hundreds of years, the Angkor Temple Complex is something to behold. The iconic faces of Bayon and the elaborate red sandstone carvings of Banteay Srei offer a welcome break from daily volunteer work. Group Visiting the temples early in the morning or after the clinic ends in the afternoon, rounds out the perfect day. There is a steamy mysticism in this land of gods; one cannot help but be moved by the numinous essence these temples exude.
3.) The Khmer Children Need You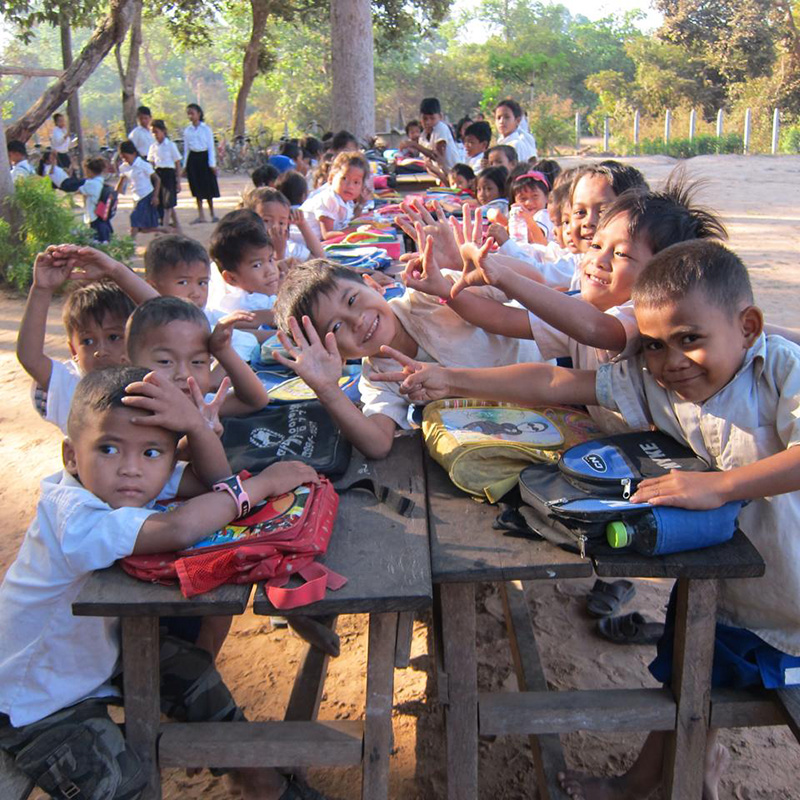 Although a quick scan of Siem Reap would lead one to believe that the Khmer people are flourishing economically, the sad truth is that the majority of economic resources are squandered by an elite few. kids There is little access to healthcare or dental care of any kind, except for those who are well off. Joining a volunteer dental clinic with Global Dental Relief means that you will be part of helping more than 600 Cambodian children to better health, in just a week. Without you, these children do not have access to dental care. They need you, so what are you waiting for?
4.) The Food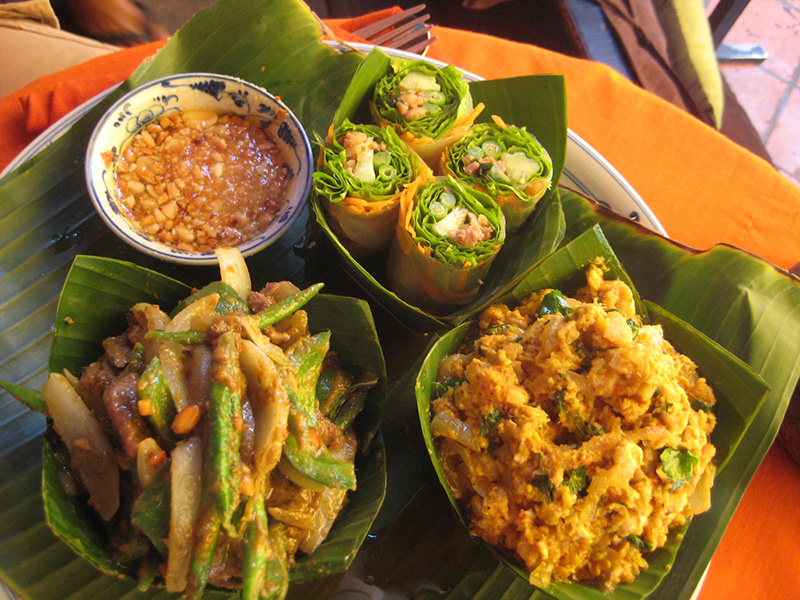 cambodian food Siem Reap is a food lover's paradise, with a lively and varied dining scene. There are endless food options. Try the traditional Fish Amok, or head to an international restaurant for a taste of Kangaroo. You really can't go wrong in the food department. Street food is delicious and you always have the option of patronizing a restaurant "with a cause." Several restaurants educate, train and employee former street children and sex workers. Not only are you giving back during the day, but even your meals can serve as a symbiotic function – nourishing you, while helping others. Pretty cool, eh?
5.) The Volunteer Experience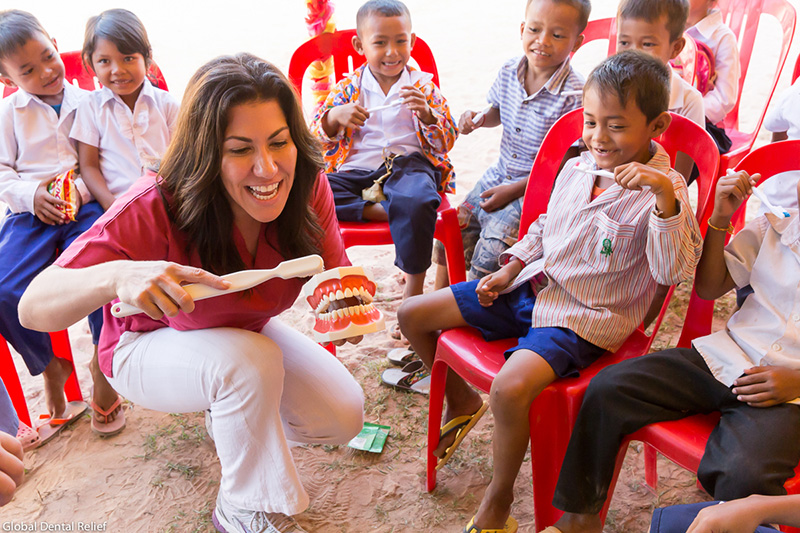 Lisa Sasevich 1411 Cambodia 38 And finally, the big secret that those who volunteer understand – you actually get more out of the experience than those you are helping. Yes, it's true! Something about stepping outside of yourself and focusing wholeheartedly on another person is cathartic, fulfilling and gratifying in a way that escapes description. You have to do it to understand. Volunteers return over and over again, addicted to the positive vibes that are created when you are completely focused on helping others.
Cambodia is waiting for you! Make this your next adventure. Global Dental Relief has volunteer slots available in Cambodia in November 2016 and February 2017. For a detailed itinerary visit: http://globaldentalrelief.org/international-volunteer-opportunities/asia/cambodia/
Come and see Cambodia as you have never seen it before – you won't regret it!