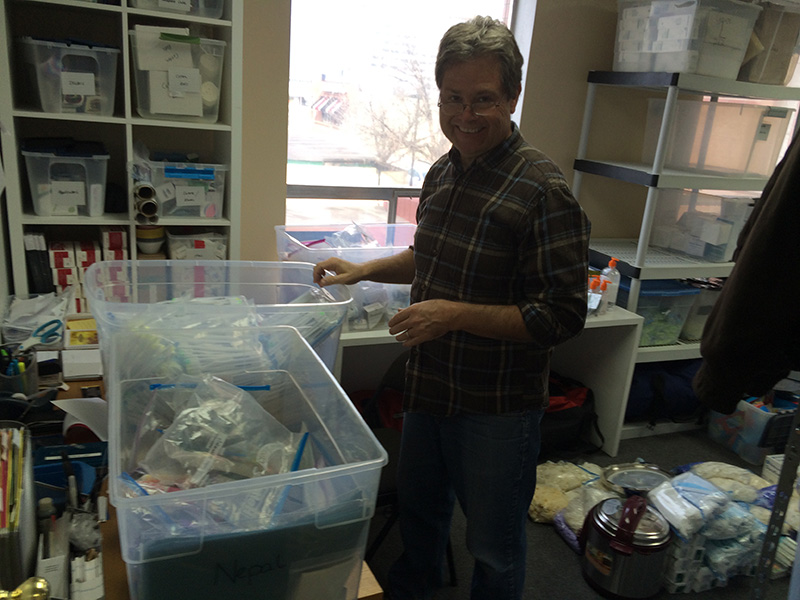 It's Nepal packing day!
With 2015's first mobile dental clinic in Nepal less than a month away, it was time last week to pack up all our essential supplies.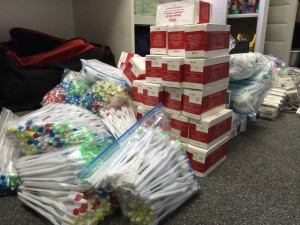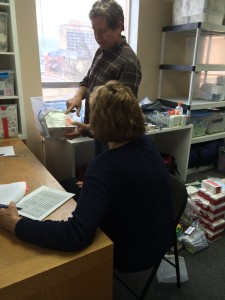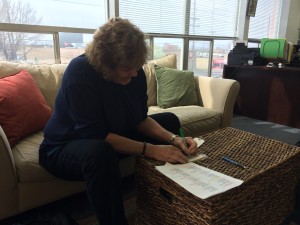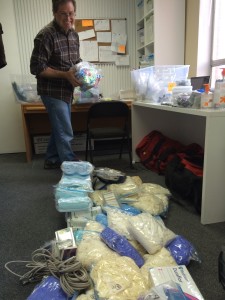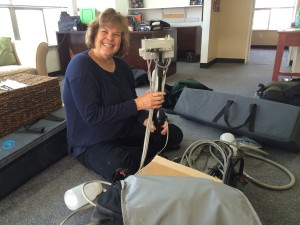 Global Dental Relief Co-founder Laurie Mathews and volunteer dentist Peter Vanicek assembled a stockpile of dental equipment and supplies, including two portable dental units and 4,000 donated gloves, to supplement the equipment already being stored in Nepal.
After writing out name tags for each of the seven duffel bags soon to be filled with supplies and distributed to volunteers on the first Nepal clinic, Laurie and Peter handed everything over to Country Coordinator Will Mateo for the important job of bag-cramming.
Here you see Will stuffing a bag with hand-knitted scarves from our friends at Knitting4Peace, a community of knitters united for world peace. The kids at the orphanage we work at in Nepal are always excited to receive a prized scarf as a reward for their excellent behavior in the clinic.
Bags were also filled with everything from electric pressure cookers (for sterilizing dental instruments), to 550 needles, to 1,000 carpules of anesthetic, to the cherished patches and bracelets that serve as badges of honor for every one of our volunteers. Laurie lent a hand by carefully packing one of our invaluable dental units!
Supplies are carefully distributed across duffel bags so that, if a bag were to get lost in transit (knock on wood!), we wouldn't lose our entire supply of any essential component. For example, each bag contains just a few hundred of the thousands of toothbrushes we'll hand out. This way, if a bag gets lost, we can send replacements with a volunteer on the second clinic.
Look at all those gloves! The bags are now on their way to the homes of our intrepid volunteers, who will ensure they make the 8,000-mile journey to Kathmandu safe and sound.