Progress Report #18
March 2018
Volunteers Serving Children in Need Around the Globe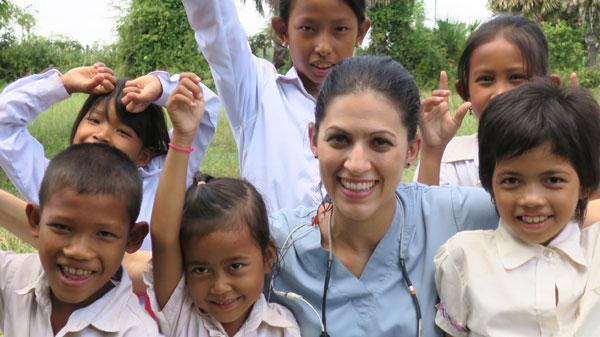 Dental Care for Kids
Since 2001
Children Served:
146,365
Donated Care:
$30.7 million
Volunteers:
2,358
Seventeen years ago we started this adventure in service–and today Global Dental Relief volunteers remain hard at work delivering critical dental care to children. In 2017, 20,904 children visited GDR clinics in five countries, receiving $4.3 million in donated care.
Our patients are the highlight of this work. We love their shy smiles, excited chattering, and trusting eyes as they reach for the hand of a volunteer. We dedicate this annual report to the children we serve and their beautiful smiles.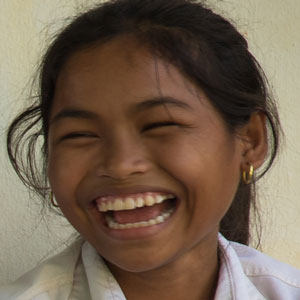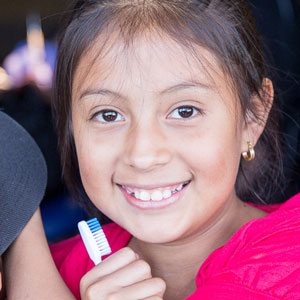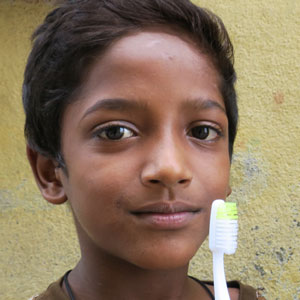 Each child we treat receives an average of $210 in direct dental care (US equivalent)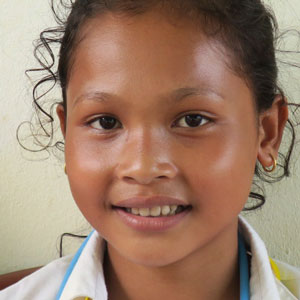 Global Dental Relief Past Year Highlights
GDR teams served children in 24 clinics in five countries: Nepal, India, Cambodia, Kenya, and Guatemala
Teams delivered care to 20,904 school children, including exams, restorations, extractions, sealants, and fluoride treatments
Each child received a new toothbrush and lots of instruction on oral health
312 intrepid volunteers donated their talents to care for children–98 dentists, 42 hygienists, 9 dental assistants, and 163 general volunteers
GDR's work is made possible through the generosity of committed individual donors and a broad community of clinic sponsors listed below. THANK YOU!
Thanks to our Dedicated Sponsors
Platinum—Global Sponsors
Arhaus
Lisa Sasevich
SmileTree
Tom Ehrenkranz Estate
Gold-Country Sponsors
Art Studio Company
Rotary Club of Denver Southeast
Rotary Club of Denver 31
Silver—Clinic Sponsors
BP Dental
Cranberry
Louis Davis
Caroline Hagadorn
LARRK Foundation
Andrea Swenson
Bronze—School Sponsors
Aseptico, Inc.
Brownstein, Hyatt, Farber and Schreck
CTC Associates
ElevateActual
Leonard Goldman, DDS
Global Grins
Howard Landis
Lewan Technology
Macguire-Stossel Family
Rotary Club of Lansing, MI
Barbara Wilson
Yvonne Truong, DDS
Join a GDR Team in Service
This year 24 GDR teams delivered care to children in each of five country locations. Every trip is joined by 5 dentists, 2 hygienists, and up to 10 general volunteers. In 2018, returning volunteers can also join GDR's Small Adventure Clinics, serving children in remote locations.
Help us care for children this year. Learn more about 2018/2019 trip schedules and pricing at globaldentalrelief.org.
Call or email us and we will match you with your adventure in service.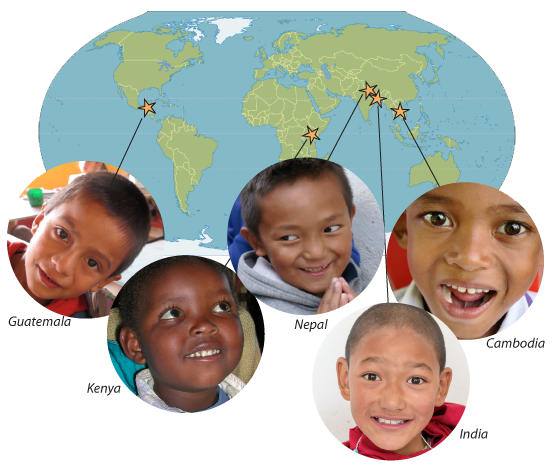 Model of Care
Global Dental Relief volunteers serve children in schools, treating them class by class.
Every child receives a dental exam (often the first of their lives), all needed restorations, extractions, and cleanings—and a fluoride treatment.
Each child receives a new toothbrush, brushing instruction, and oral health education.
Volunteers visit each school every two years to provide long-term dental care and education.
Keep in Touch
www.globaldentalrelief.org
info@globaldentalrelief.org
303.858.8857
Follow us on Facebook, Instagram, YouTube, and Twitter. Global Dental Relief is a 501(c)3 tax-deductible charitable organization.
Board of Directors
Leslie Swid, Chair | Jackie Norris, Vice-Chair | Peter Vanicek, DDS, Secretary | Linda Oberg, Treasurer
Lise Aangeenbrug | Kelley Barnard, DMD | Douglas Berkey, DMD | David Berman, MD | Caroline Hagadorn Geoff Hoffman, DDS | Nina Sharma
Board Emeritus
Fred Cannataro | Stu Fishman | Andrew Holecek, DDS (Co-Founder) | Mark Mathews | Melanie Melcher
---