Posted on February 19, 2018.
In the fall of 2017, The Rotary Club of Southeast Denver partnered with Global Dental Relief to help sponsor two clinics in Kathmandu, Nepal. Through multi-club efforts, Rotarians contributed a generous donation of $19,500 to Global Dental Relief's clinics in Nepal.
Local Denver Rotarians – Jan Lovelady and Aloah Kincaid – were able to attend the clinics in Kathmandu last fall. With open minds and willing spirits, the two traveled to half way around the world, to see their hard work in action. Jan had previously been to Nepal – five times in fact – but for Aloah this was her first time.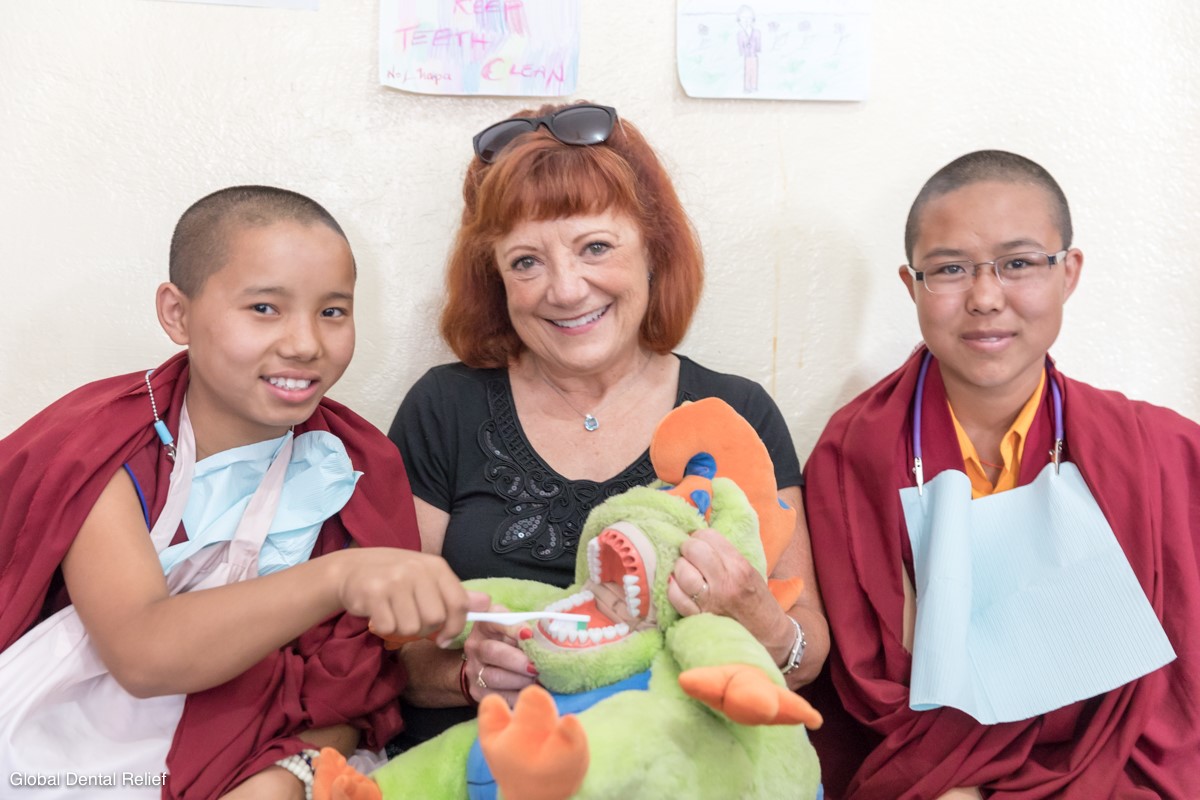 "Everything about it was impressive," was Jan's response when asked what she thought of the clinic set-up. "Coming from the US perspective, it was quite gratifying to see the impact and difference dental care makes in the lives of the Nepali people."
During their time in Nepal, the two Denver Rotarians had the unique opportunity to work with a local affiliate, The Kantipur Rotary club. The Kantipur Rotary club provided translators to work in the clinic, teaching the children oral health education. They also organized and transported students to the clinic so they could receive dental care.
Thanks to the Rotary Southeast Club of Denver and to Rotarian, Jan Lovelady, this partnership provided dental care to 1,029 Nepali children. Their smiles say it all.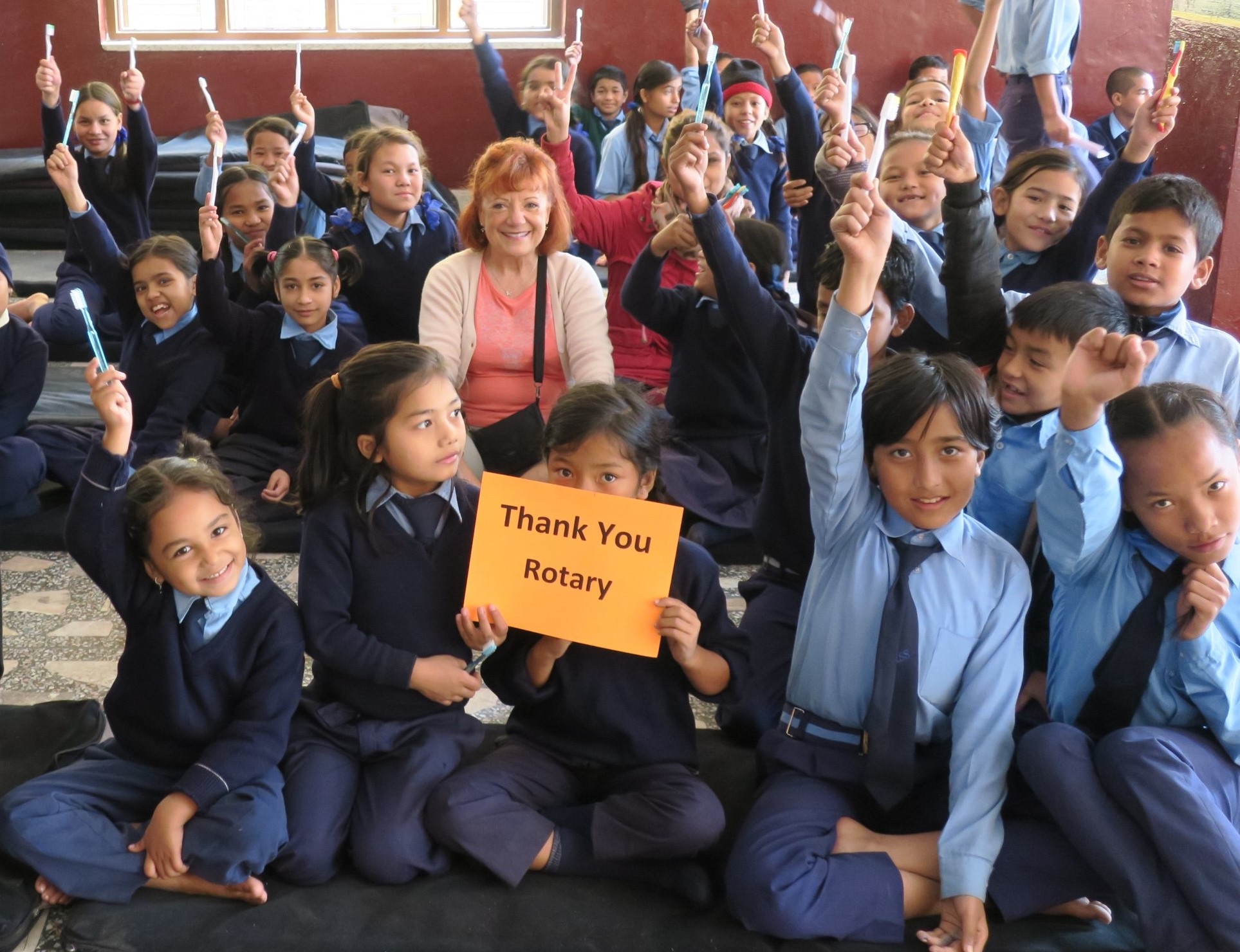 Through generous sponsorships, Global Dental Relief provides children, who otherwise would have no access to treatment, proper dental care and oral health education. Treatment for children who come into GDR clinics includes exams, restorative dental procedures, extractions and cleanings. Patients also receive a toothbrush, fluoride treatment and lessons in oral health education.
This year, Global Dental Relief will host 24 clinics across five countries and nine different clinic locations. Volunteer positions are still available on our 2018 clinics. Contact us today (volunteer@globaldentalrelief.org) to find out how you can be a part of our mission to bring free dental care to children in need around the world!