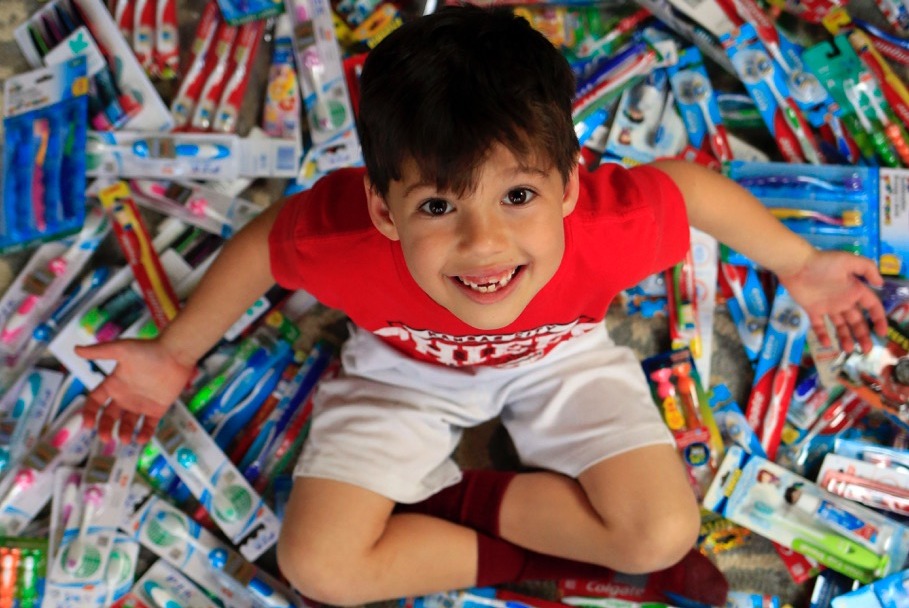 Post Date
February 12, 2016
Comments
0 Comments
Author
Global Dental
Six-year-old Drew Squire is making a very special difference in the lives of kids like him around the world: he has organized a toothbrush drive that has already inspired hundreds of people to donate thousands of toothbrushes.
These toothbrushes will be distributed, along with thorough oral hygiene education and comprehensive dental care, to the thousands of needful children who attend Global Dental Relief field dental clinics abroad every year.
Drew, who lives in Overland Park, Kansas, is just like most six-year-olds in many ways. Like many other first graders he has been getting frequent visits from the Tooth Fairy and is patiently waiting for his two front teeth to grow in. He is imaginative and loves to find ways make his visions a reality.
On a recent visit to the dentist, he learned from his hygienist that there are some children in the world that don't have toothbrushes. Sometimes they have to share a toothbrush if they are lucky enough to have one at all. This truth made such a strong impression on Drew that he decided to do something about it; he would start a toothbrush drive.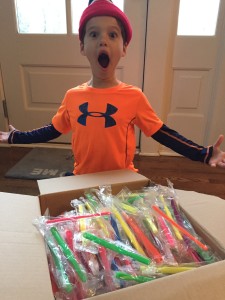 With his parents' support, Drew was on a mission: he wanted to help "every kid to be happy" and to have their very own toothbrush. Drew's video went viral among the Squire family's online community. Drew's mom learned about Global Dental Relief (GDR) from browsing through the catalog of Arhaus Furnishings, a platinum-level sponsor of our work, and she felt that GDR's strong track record of providing top-notch dental care and education to children in need was the perfect fit for Drew's vision.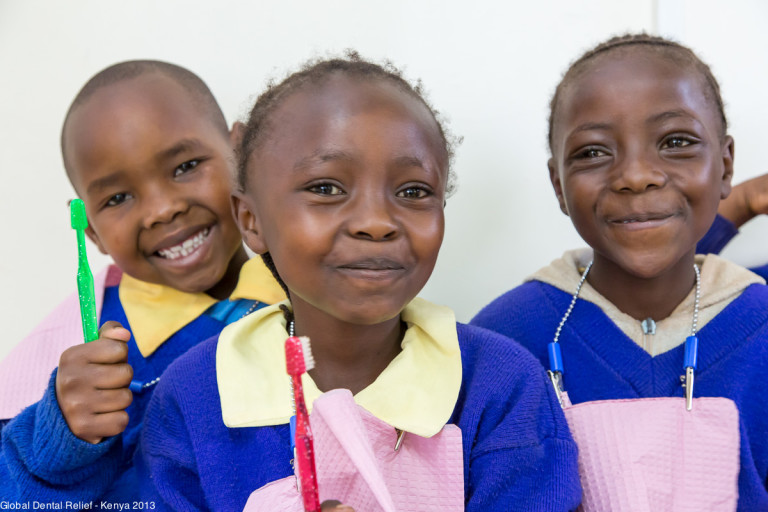 Packages of toothbrushes began arriving daily at the Squire household shortly after Drew's video was shared online. Drew looked forward to checking the mail and counting the toothbrushes as they arrived. He has been able to practice his math skills, keep an organized record of how many toothbrushes have arrived, and write personalized thank you notes to each and every donor.
To date, Drew has collected over 2600 toothbrushes, which have been arriving day after day at the Global Dental Relief Drew Squire poses with some of the thousands of toothbrushes he has collected through a donation drive for Global Dental Reliefheadquarters.
The first delivery of Drew's donated toothbrushes will be given to Nepalese children in April. Guatemalan children will receive Drew's toothbrushes in May, June and July. Kids in Cambodia can expect their new toothbrushes in July and November and children of the Ladakh Valley in northern India will receive Drew's toothbrushes in August and September of this year.