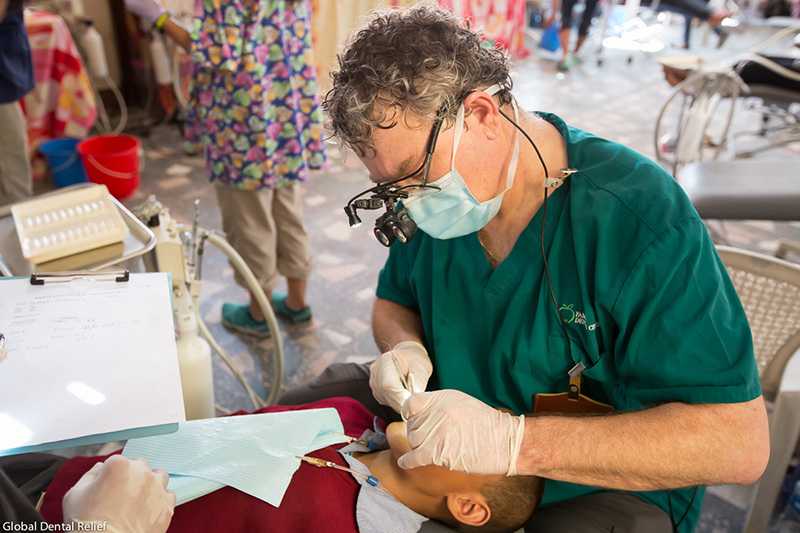 by Laurie Mathews
In October 2014 Global Dental Relief is honored to host dentists and hygienists from the US, New Zealand and the U.K. Read on to discover why each has made a very personal journey to the "rooftop of the world" to serve children.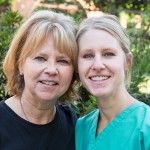 Marilyn Miller, RDH has always volunteered, and believes it is a critical value to imprint on her children.
For most of her life she helped locally; now she is excited to make her work global. Even better, she gets to share this experience with her daughter Jennifer. Together they make a very dynamic team!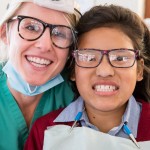 Jennifer Miller, DDS – At 34 Jennifer is a seriously dedicated volunteer. She has completed eight service trips to Tibet, Cambodia, Africa, Columbia and now Nepal. Her motto is: "Life begins at the end of my comfort zone." Clearly this is the case as she thrives at this clinic in Nepal.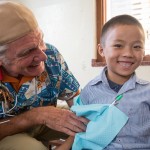 Randall Wiley, DDS always wanted to join a service trip – it is a lifelong dream. Now he is wondering what took him so long. This is his first service trip, and he is a natural. As he says, now that he has finally volunteered he is completely "addicted." Thanks Randall!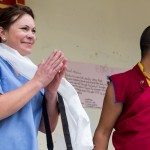 Nepal Volunteers Tome Bjerke, RDH has a passion for children – she adopted a daughter from China and sponsors other children abroad. She is inspired by her daughter to widen her horizons to Asia. Tomme is "in love with the beautiful children of Nepal and hoping to become a clinic regular."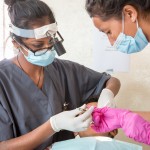 Zsara Shan, BDS says UK dentists mostly volunteer in Africa. But she followed her lifelong fascination with Nepal, googled "dental volunteer Nepal," and decided to take the chance. Zsara has volunteered locally with children and says this trip" has surpassed all expectations." Thanks for your hard work Zsara!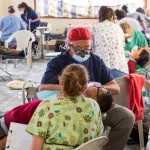 Geoff Hoffman, DDS says: "I came to Nepal nine years ago to see Everest but after three days of dental clinic here the children got my heart and changed my life." Geoff returns to Nepal annually and also serves as a GDR Trip Leader in three of our six locations.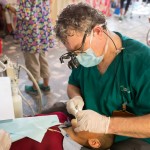 Guy Margetts, DDS from New Zealand first joined GDR in 2009 and has come back to volunteer ever since, sometimes for up to 2 -3 clinics a year. Guy wanted to travel and use his dental skills. When asked, Guy says: "Today I know I am in the right place, here in Nepal helping kids."
What an inspiring dental team – hardworking, dedicated to showing the world we care, high spirited and lots and lots of fun. Thank you all.