Posted on October 15, 2019.
Each year, Global Dental Relief works with 400+ volunteers to bring free, comprehensive dental care to more than 25,000 children around the world.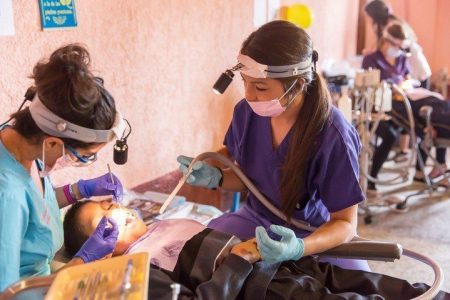 GDR has nine different clinic locations in five countries. Volunteer teams provide treatment to children who otherwise have no access to care, focusing on charity schools, orphanages and remote villages. Each child receives an exam, a cleaning, any fillings or extractions they may need and a fluoride varnish treatment. Each child also received a toothbrush!
On average, volunteer teams are able to provide 600 children with FREE dental care during each clinic. Not only are teams providing necessary care and treatment to the children who visit the clinic, they are also providing three lessons in oral health education to each patient. This ensures long-lasting and healthy smiles for years to come!
In August alone, GDR teams brought care to 2,077 children. Without this care, many of these children would live with chronic pain and infection. This infection and chronic pain affects the child's ability to sleep, eat, participate in activities at school and lead a healthy, active life.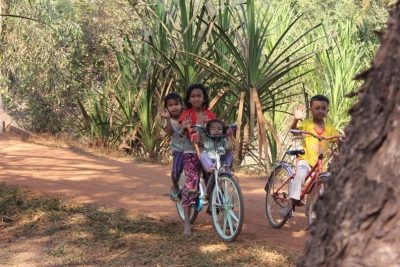 Global Dental Relief has seven more clinics planned before the end of the year. Teams of dentists, hygienists, assistants and general volunteers are on a mission to change the world one smile at a time!
If you're wondering "Where in the world is GDR?" you can bet they will be busy in India, Nepal and Cambodia wrapping up their 2019 clinics. They will be busy working in remote areas of India and Nepal bringing FIRST time dental care to children living in the beautiful Himalayas. In Cambodia, volunteer teams will be on the outskirts of Siem Reap providing care to children living in rural Khmer villages.
You don't have to be a dentist to volunteer! Join Global Dental Relief in their mission of providing thousands of children with free, comprehensive dental care. Help brighten smiles for years to come by teaching oral health education lessons, assisting dentists and working in a dynamic team of dedicated and compassionate volunteers!
Email volunteer@globaldentalrelief.org to learn how YOU can be a part of this mission.