Post Date
February 09, 2017
Comments
0 Comments
Author
Global Dental
Category
News and Events, Uncategorized
New seasons bring new changes. . .
Such is the case for Global Dental Relief (GDR). Not only are we adding two new clinics to our schedule this year, we are also adding two new employees!
With an increasing demand for dental care all around the globe, GDR has decided to expand our presence in Nepal and Guatemala. We also wanted to increase the opportunities we have for passionate volunteers – like you – to join us overseas.
Along with our two new clinics, we are excited to add two new members to our GDR family. Meet Nate and Victoria, who began working in the GDR office in January.
Nate, our new Country Coordinator and Outreach Manager, is a Colorado Native who enjoys cooking and playing soccer in his free time. Nate received his M.A. in International Studies and Global Health Affairs from the University of Denver. He has traveled and worked extensively in Africa, Europe, South America, Asia and the Caribbean. When he's not in the office, you can find Nate spending time with his wife and infant daughter.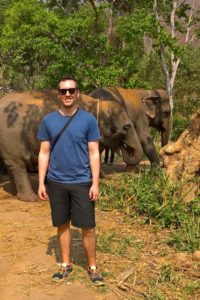 Victoria, our new Country Coordinator and Volunteer Manager, is from rural Nebraska and loves traveling and playing volleyball. She also attended the University of Denver where she received her M.S.W. in Social Work and Childhood Trauma. Victoria spent the last year traveling all over the world with The World Race. She has worked and volunteered in South America, Eastern Europe and Africa. In her free time, you'll find Victoria hiking or scoping out new coffee shops with friends.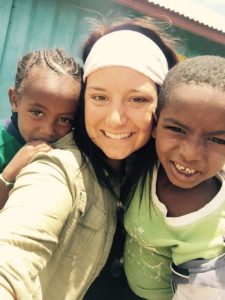 ——————————————————————————————–
Nate and Victoria will have their first GDR clinic immersion next month as they travel to Guatemala with an incredible group of volunteers. Global Dental Relief is excited to welcome these two to the team.
Remember, GDR is always looking for dedicated and passionate volunteers to work alongside us at our many clinics in Nepal, India, Cambodia, Kenya and Guatemala. No dental experience required – we work with volunteers from all different backgrounds.
If you have an enthusiasm for volunteering and serving children in need – we would love to have you join us at one of our clinics! You can find our updated itineraries here with trip dates and clinic specific details. If you're interested in more information email us at volunteer@globaldentalrelief.org.