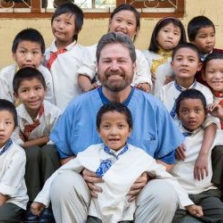 For the past decade, Peter Vanicek has been an integral part of GDR's work! He is dedicated to the mission of GDR and committed to providing free, comprehensive dental care to kids who need it most.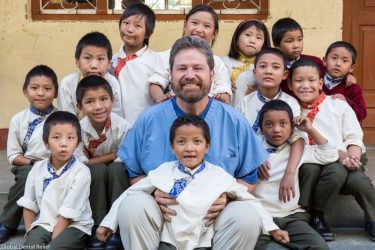 Peter wears many hats at Global Dental Relief! He is the Clinic Coordinator, making sure all supplies and dental equipment are properly stocked at each clinic location; he serves as a GDR Trip Leader, leading teams of volunteers all around the world; he is a member of our dental committee; and he sits on the GDR Board of Directors.
For this month's edition of Volunteer Q&A, we sat down with Peter in an attempt to recap the last 10 years of adventure he has shared with GDR! We hope you enjoy hearing his story.
1. Peter, tell us a little bit about yourself. What led you to a career in dentistry? What do you do for fun?
I grew up in Arizona and attended Arizona State University with a major in chemistry. I originally thought of a career in chemical research but changed my career track with the encouragement of my family dentist who really enjoyed his work. I liked the idea of working in healthcare and the possibility of having my own practice with lots of patient contact. In hindsight, I really enjoyed my career and practice. I met so many wonderful people in thirty years of practice and was very happy with my career choice.
For fun, I enjoy travel, reading, hiking, bicycling, music, and studying languages.
2. What made you choose Global Dental Relief, and how did you find out about them?
I learned about GDR at the Rocky Mountain Dental Meeting and loved the idea of working with a local non-profit which combined volunteer dentistry and travel. That was nine years ago and now I have been on 30 clinics.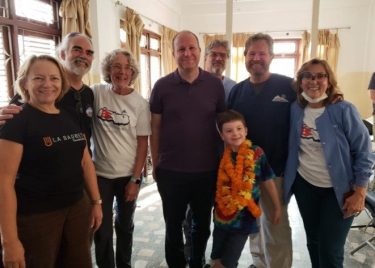 3. Have you had any other volunteer experience outside of GDR? If so, what were they and how do they compare to your experiences with Global Dental Relief?
I have done volunteer dental care in Uganda with my wife (another general dentist) with a community development organization started by two young women who were patients of ours.
I have also joined a medical group in Haiti providing dental care on Port au Prince which was a church-based volunteer mission.
4. What skills or qualifications should one have to volunteer with GDR?
To successfully volunteer with GDR, all one needs is a spirit of adventure and willingness to serve. I love working with first time travelers and observing their experiences as a whole new world opens up to them.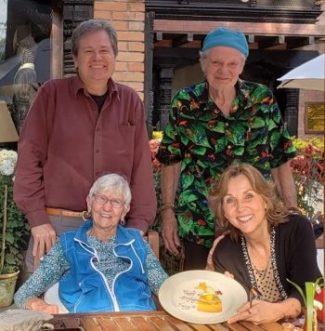 5. What has been your favorite part about volunteering with Global Dental Relief?
I have two things that are my favorite parts of volunteering with GDR. One, the satisfying feeling that I have provided a needed service to children who have limited opportunities for dental care. Second, I have made many lifelong friends both among our volunteers but also with people I have met in our clinics.
6. What do you enjoy most about being a GDR Trip Leader?
I love to apply my energy to put on the best possible clinic we can put together and meeting my fellow volunteers who share the same goals.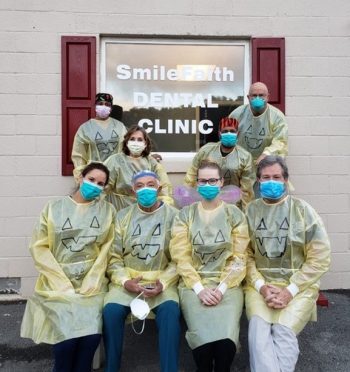 7. What tips do you have for any newcomers to GDR?
I suggest newcomers talk to a previous volunteer or any of us at GDR to ask questions and learn about what they can expect on their trip. We are happy to tell them the good along with any challenges they can expect on their volunteer adventure. The more a volunteer learns before their trip, the better the experience will be.
8. Is there anything else you would like to share with our readers?
Traveling in and of itself is a wonderful experience but volunteering can take it to a whole new level. You become a "temporary local" and meet many new local people. From the patient, to a shop owner, to the person on the street you share a smile with, you will learn so much about your host country and make lifelong memories.
Join us next month for another edition of GDR Volunteer Q&A!