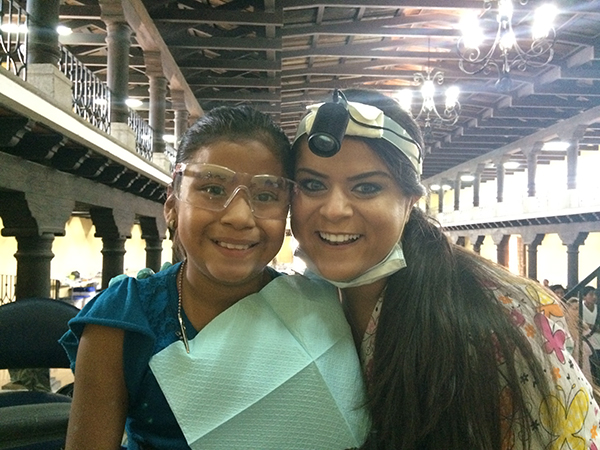 Post Date
June 24, 2016
Comments
0 Comments
Author
Global Dental
Category
Uncategorized
For the past four years, Global Dental Relief has partnered with the Project Smile Pre-Dental Club at the University of California-Merced (UC-Merced).
To date, 15 UC-Merced pre-dental students have participated in our Guatemala clinics in non-medical roles such as assisting dentists, managing patient flow and teaching toothbrushing to kids. Together they have helped to provide free dental care to more than 3,000 children in Guatemala.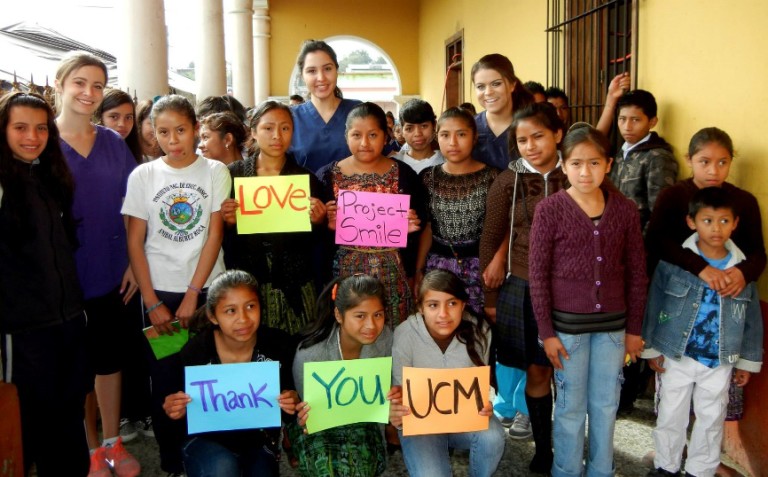 Earlier this month, Arianna Khaira and Natalia Barghouth, both recent graduates of UC-Merced, volunteered with Global Dental Relief in Guatemala for the second time in two years. Their reflections on the experience are heartwarming; below is what Arianna had to say. Stay tuned for Arianna's report which will be published in the coming days!
"Volunteering with Global Dental Relief (GDR) in Guatemala reminded me exactly why I am choosing dentistry as a career. My passion for giving back and my love for art are merged into one career. The smiles on these children's faces speak a thousand Arianna smilewords. Being part of such an impactful opportunity has inspired me to start volunteer efforts at my own university. Volunteer work is truly a remarkable and life-changing act and I hope to continue in my path in serving my time to help those in need. GDR has strengthened my passion for dentistry and allows me to reflect on all that is important.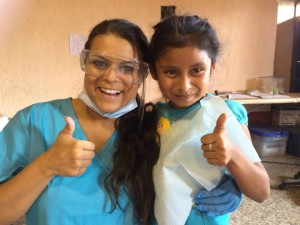 "Having grown up in Indonesia, I was exposed to the realities of what opportunities were afforded to the privileged and denied to the others. My family decided to emigrate to the United States in hopes to provide my sister and I with better access to quality education and healthcare. It has now become my passion to help serve those around me both in the United States and abroad.
"As a child growing up in these circumstances, I was helpless, but as a student with a voice and chance to actually change things for others, I am empowered UC Merced student Arianna Khaira with a young patient on a Global Dental Relief clinic in Guatemalaand endlessly determined. I loved being able to comfort children as a volunteer, even by just smiling and holding their hand or explaining to them what was happening so they did not feel alone. Additionally, I was able to translate my artistic background into holding the delicate dental tools and helping the numerous dentists I have assisted.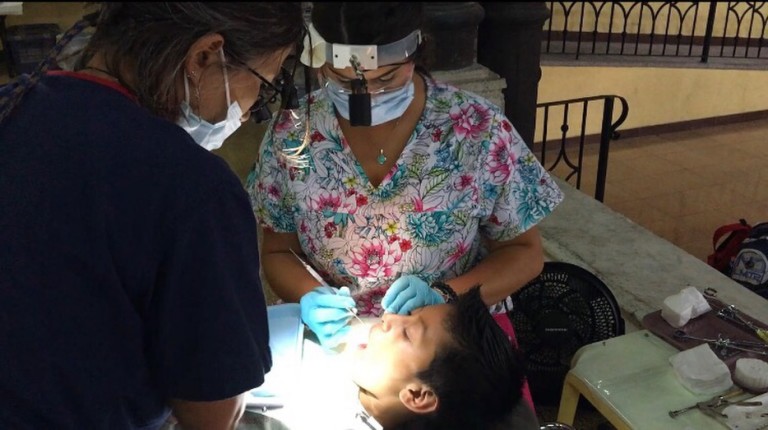 UC Merced student Arianna Khaira with a group of young patients on a Global Dental Relief clinic in Guatemala"I cannot thank GDR enough for giving me the opportunity to serve others, even at this early stage, and assimilating all the seemingly disparate aspects of my life – education, art and background into a purpose. You've reminded me of why I am choosing to pursue dentistry as a career: to foster a world of smiles, laughter, friends, and opportunities."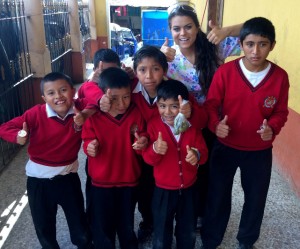 –Arianna Khaira