So you're coming with us to Ladakh. We're so happy! Are you thinking of extending your trip to see more of the area? If so, here are some opportunities you won't want to miss: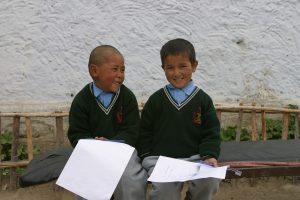 • The Children – Because you are going on this trip, you'll have an opportunity to experience a part of Leh that no tourists will see: the children who come to our clinic. Most of these children have never had the opportunity to meet with a dentist before, and many don't have toothbrushes or toothpaste at home. Who can resist the bright smiles on the children's faces when you teach them how to brush their teeth or their courage while getting their first dental filling? If you'd like to learn more about what it might be like working at the clinic, you can read about the beautiful experience of Moni Basu of CNN who accompanied us to Ladakh in 2013.
• Pangong Lake – If you are sticking around for a few days after the clinic work is over, you'll want to see this lake. It's a gorgeous, massive lake situated in the midst of the Himalayan mountains at a height of more than 14,000 ft above sea level. You can rent a bike or even reach it by taxi. You'll find Takthok and Chemeray monasteries on your way to or from the lake if you're willing to take a slight detour.
• Nubra Valley – Anciently, this desert valley was called Ldumra, meaning "The Valley of Flowers." It is situated in between the Ladakh and Karakoram Mountain Ranges and is about 10,000 ft above sea level. In this area you'll find monasteries, white sand dunes, a hot spring, and even the opportunity to ride a camel.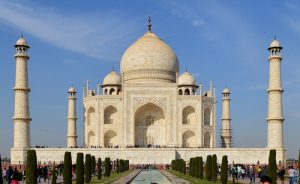 • The Golden Triangle – An exotic journey through the state or Rajisthan that includes stops in Agra, home of the Taj Mahal and Jaipur, the famous Pink City. You can arrange your own itinerary, or GDR can help organize the details for you.
• Trek — Consider spending an additional five days after the clinic on a trek with others from Global Dental Relief. Our office can give you further details. Call us at 303-858-8857. Would you like a small taste of trekking in Ladakh before officially you decide to go? This BBC article will take you on a journey through the Markha Valley in the Himalayas
Do you have more questions about the trip? Check out our Ladakh itinerary here or call our office with additional questions. The Ladakh valley has only two dentists to serve 40,000 residents. Your commitment to volunteering will bring much needed dental care to hundreds of children – THANK YOU for choosing to make a difference!