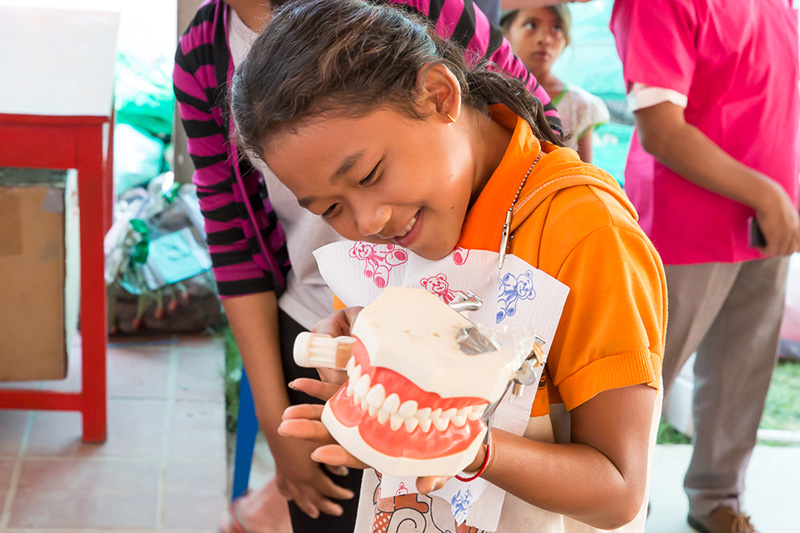 Dental Care in Cambodia
We love oMCM 141119 GDR Cambodia Clinic 1 47ur patients in the Cambodia clinic. Children are brought to clinic from three local primary schools and line up class by class to receive the first dental care of their lives. They light up the clinic with their smiles, excitement and avid discussion about the day.
Our patients live in surrounding farm villages in rural fMCM 141121 GDR Cambodia Clinic 3 21amilies with 3-5 children who help with the daily work of subsistence farming. A growing trend in the villages is for one or both parents to work as exported labor in Thailand or further abroad — this is estimated to be the case in over 50 percent of local village homes.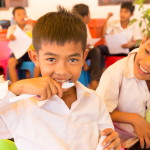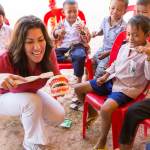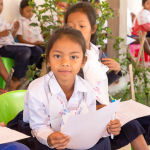 School is in Cambodia for children 6 years and older. Education is free, but families pay the cost of uniforms, books, lesson plans, and bicycle transport. Older children are often needed at home to care for younger siblings or farm the fields. About 30 – 40 percent of rural students graduate from high school; and 80 percent or more complete 6th grade.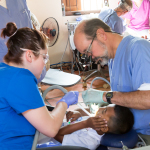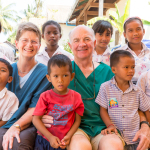 Today in the clinic, volunteers treat children seen on the first clinic day who must return for follow up care. These are children with more extensive dental needs, requiring two visits to the clinic. Roxy,our dental assistant from Spokane Valley, Washington is delighted when a young girl from the first day made a beeline back to her chair, adamant that only Roxy tend to her care.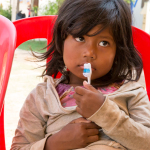 Other volunteers are moved by students who smile broadly on their return to the clinic, and some, after a second long turn in the dental chair, sit up and say thank you as their first words at the end of treatment.
We are honored to serve these special young people who grow up with so much less than we have, yet fill our days with their grace and special smiles.