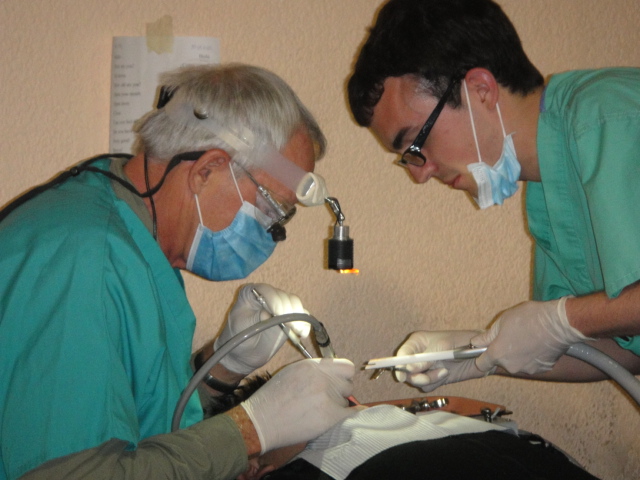 Volunteering Abroad this Summer with Global Dental Relief
Unique Opportunities for Families and Students
One of the many wonderful aspects of the GDR volunteer experience is that it attracts a diverse group of people from a wide variety of stages in their careers. Volunteer teams are comprised not only of a mix of dental and non dental volunteers, but also a rich amalgam of ages and experiences coming from a broad swath of locations. Summer volunteer clinics in particular are comprised of intergenerational teams and students seeking opportunities to build knowledge and skills while giving back.
Creating Shared Family Memories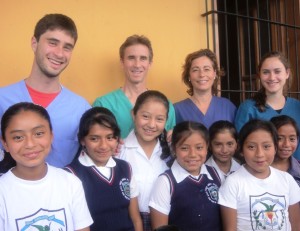 Of the over four dozen volunteers who will be participating in dental clinics in Guatemala this summer, nearly a dozen are traveling with a family member. Among them are several dentists who will be volunteering alongside their graduating high school daughters and sons – immersing themselves in a shared and impactful experience that will be remembered far into the college years and beyond.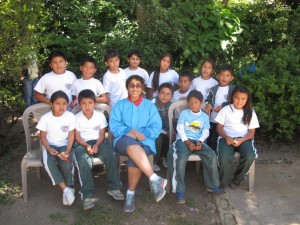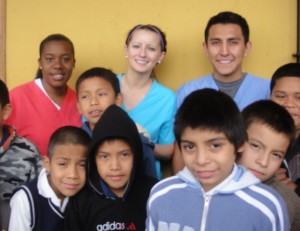 "Having the opportunity to travel to Guatemala to care for children in need was always a goal of ours. To be able to do so with our own children was a dream come true. The hard work paled in comparison to the gift we all received by helping the children. It's the gift that keeps on giving as it is remembered by all of us every day." -Len & Lisa, DDS's
HOSA (Health Occupations Students of America)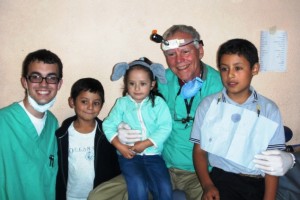 Crystal J. – HOSA New Jersey Chapter
While some high school students are traveling with their parents to Guatemala to volunteer with GDR this summer, others will be traveling with their club sponsor as members of the national student organization, HOSA. Started four decades ago "to promote career opportunities in the health care industry and enhance the delivery of quality health care for all people," this summer HOSA enters its third year of partnership with GDR.
Whether volunteering with a teacher, advisor or parent representative, GDR offers members of HOSA a unique opportunity to explore the world of public health and gain a bird's eye view of the health profession while traveling the world and doing good.
Project Smile–UC Merced Pre-Dental Club
Located in California's San Joaquin Valley, the newest member of the University of California system is committed to positioning students to take a place in the global arena. For three years running, enthusiastic students in the UC Merced Pre Dental Club have participated in a competitive process to win a spot on a school-sponsored GDR volunteer team. These future dentists always bring smiles to kids' faces.kerri3
"Traveling to Guatemala alongside Global Dental Relief was one of the greatest and most humbling experiences of my life. After visiting, I gained a whole new appreciation for the health/dental care so many us take for granted. I learned a great deal while there, and will cherish those memories for the rest of my life." -Sharell J., UC Merced Pre-Dental Club
Dental & Hygiene School Students Gain Invaluable Experience Working Alongside Veteran Health Professionals
In addition to high school graduates squeezing in a pre-college trip with family, HOSA students exploring careers in the health care field, and Pre-Dental Club members seeking firsthand knowledge, GDR summer volunteer teams also include Pre-Dental, Dental and Hygiene students looking to gain valuable experience in the field.
And whether you are any one of these students or one of the volunteers sharing your life experience with them, everyone will walk away from their week in the GDR clinic with new friends and the life-changing experience of having immersed themselves in a foreign culture and made an impact in the lives of children and the community that encircles them.