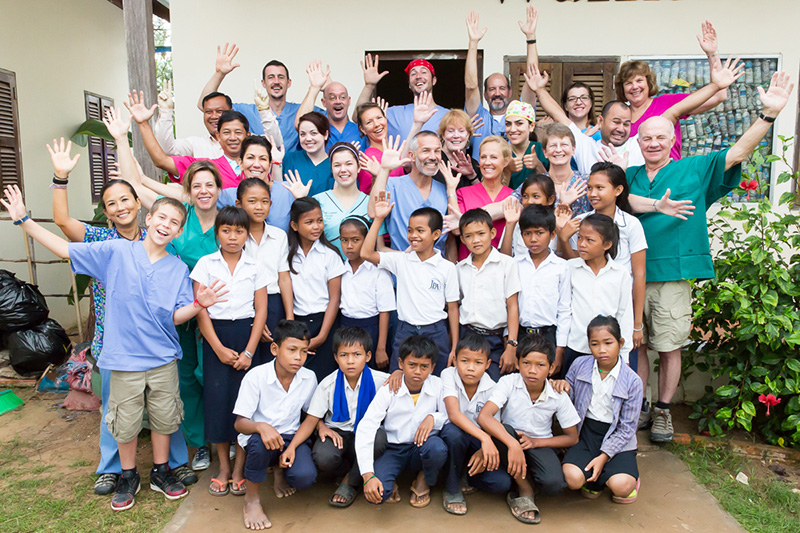 Post Date
November 22, 2014
Comments
3 Comments
Author
Global Dental
Category
Uncategorized
Meet our Volunteers
What a wonderful group of people have taken time out of their daily lives to travel to Cambodia and provide free dental care to children!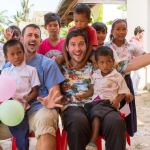 Our team include brothers Patrick and Bart Roach. Bart is a dentist with a brand new practice in Washington State, and Patrick is an ICU nurse living in Malaysia. Both join us for a meaningful reunion and a chance to help kids.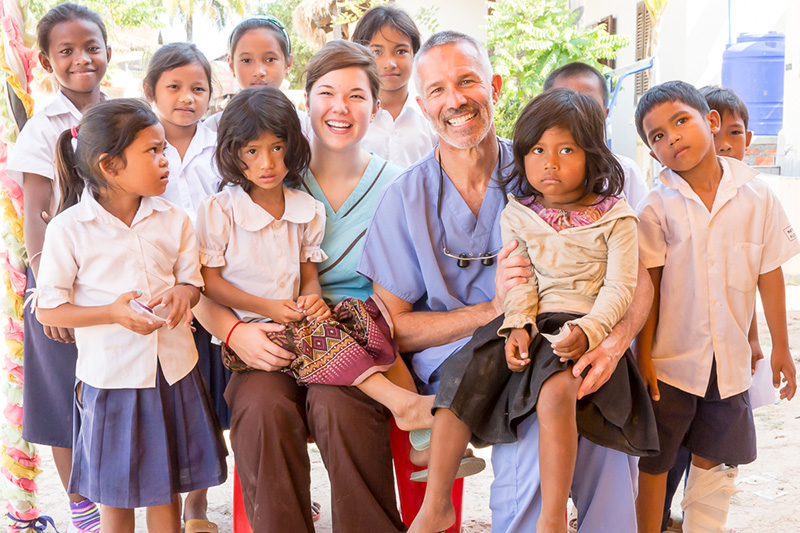 Tim Reaume, DDS, is a great friend of GDR and longtime volunteer who joins us with his daughter, a 12th grader aspiring to a nursing career. Long time volunteers Margi and Ed Lane are both Colorado retirees – they are now adept chair side assistants with several clinics under their belt.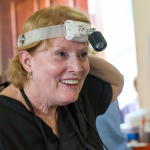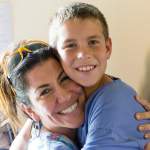 Lisa Sasevich is Platinum level GDR sponsor and Inc 500 CEO taking time from a demanding schedule to volunteer chairside while son Elijah manages the patient lines and fluoride treatments.
Rhea Haugseth is an invaluable (since GDR works only on children) and highly experienced pediatric dentist joining us from Georgia. MCM 141119 GDR Cambodia Clinic 1 44 Tom Kammer is a DDS practicing in Colorado, traveling to Cambodia with his wife Julie, a retired flight attendant who is expertly keeping the children's records at the clinic – thanks Julie!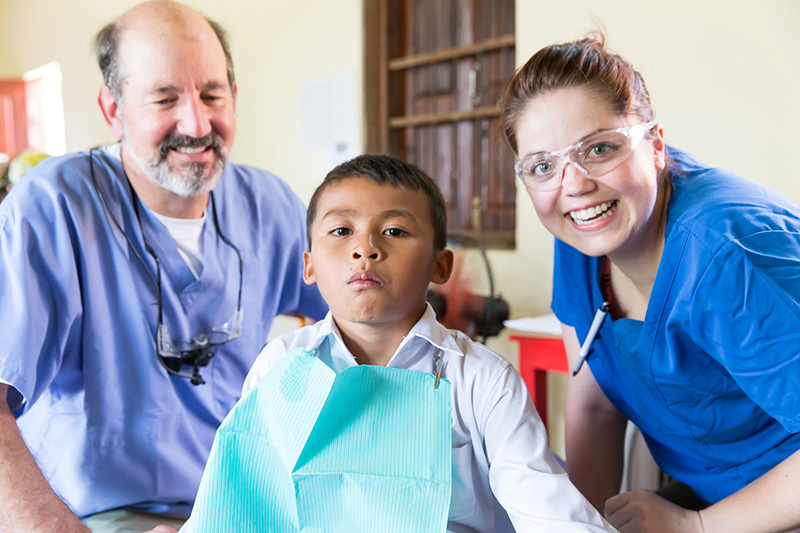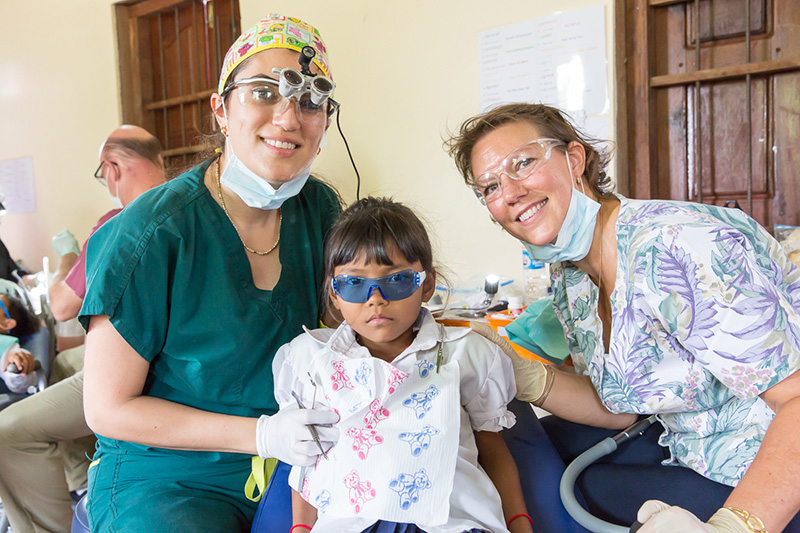 Somayeh Sadeghi, DDS, comes from Canada and is our resident expert on extractions, working side by side with Roxy, a dental assistant who fundraised her entire trip by asking friends and family to help her serve these children.
Martha Austin, a foreign service officer with the State Department is here with Alan Wilson a commercial lobster fisherman. This is their first GDR trip and they are already signed up to visit GDR's clinic in magical Ladakh, India next August.
Our group is led by our beloved Trip Leader Bic Aki, DDS who donates her time to lead 6-8 GDR trips a year and by highly talented Wes Takahashi, an expert fishing guide who works his off season as a GDR Trip Leader on behalf of kids.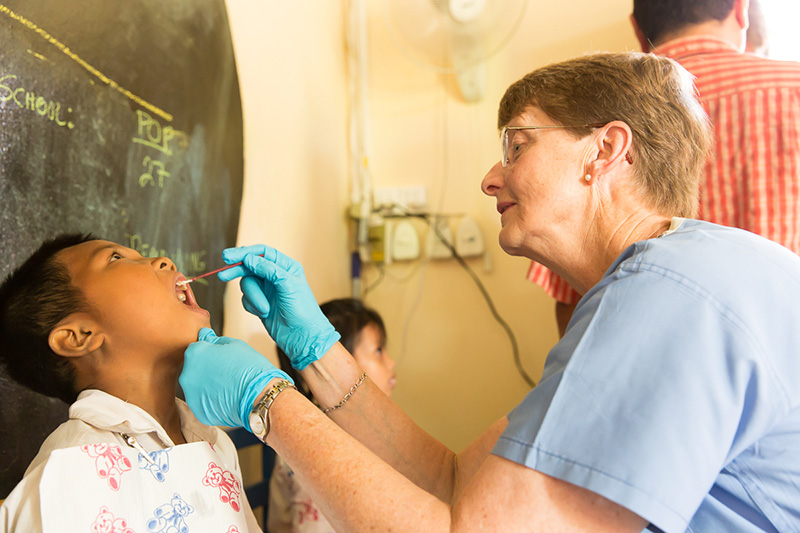 And finally, huge thanks to Michael Maher our amazing GDR photographer and volunteer. Michael's fabulous pictures allow GDR to share this experience with vivid, memorable scenes of clinic and local daily life in all six of the countries where we work.
Global Dental Relief is deeply honored by the efforts of this highly motivated and talented team working in Cambodia on behalf of local children. Thank you for your huge hearts and hard, hard work.