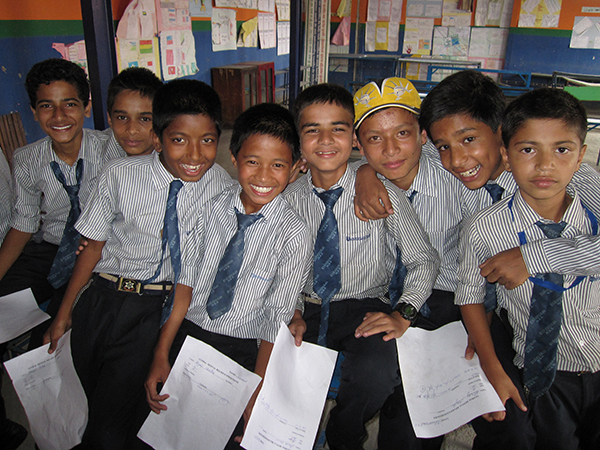 Post Date
September 08, 2015
Comments
2 Comments
Author
Global Dental
Category
Nepal
Since late July, GDR volunteer dentists Mark Lisagor, Geoff Hoffman and Maureen Riley, along with Tim Riley and GDR Director Laurie Mathews, have been traveling to local schools in Nepal to give students dental exams. This is our first visit to Nepal after the devastating April and May earthquakes. Our team is here to screen patients, but also to assess our future in this extraordinary country and advance the logistics for upcoming fall clinics.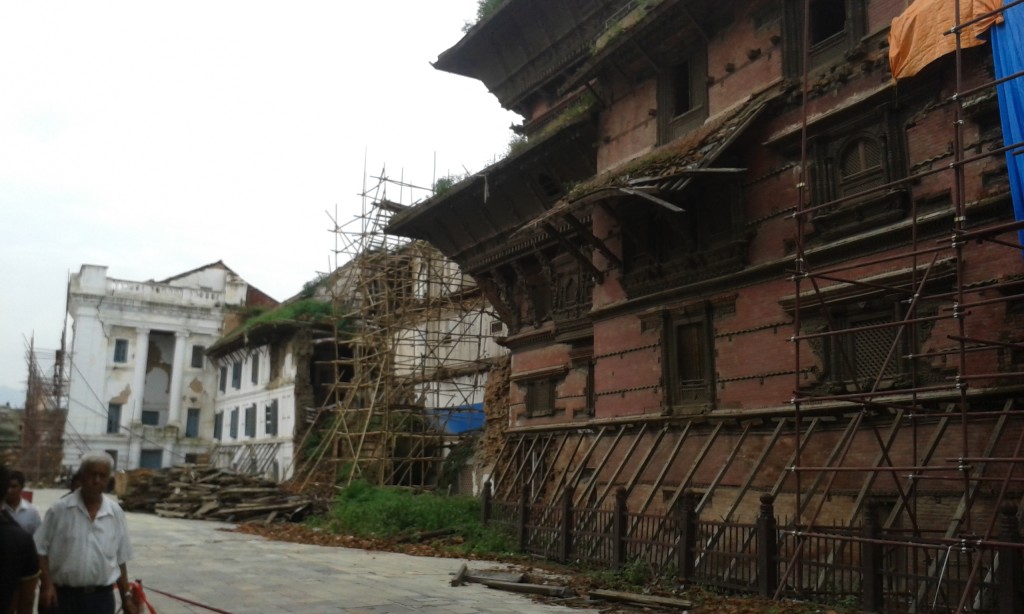 What we have found so far is a mix of resilience in Kathmandu, areas of great devastation in the countryside, and a people determined to rebound through individual action. Many of those we meet are actively funneling aid and supplies to their family village of origin, even if they are longtime residents of Kathmandu or beyond.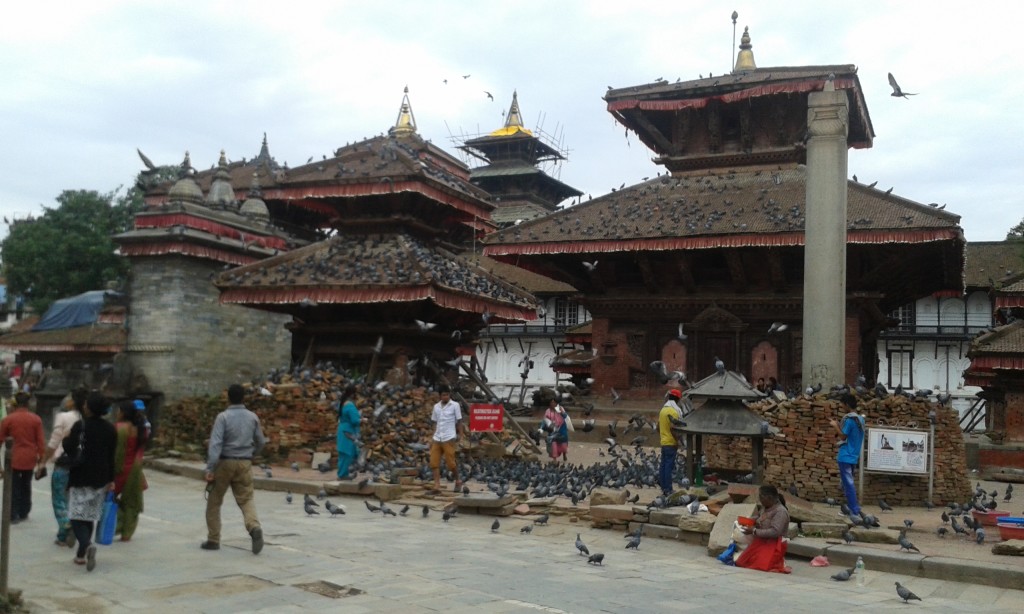 A walk down a street in Kathmandu shows most structures back in use. Electricity and Wi-Fi are fully returned, though power poles tilt at new and odd angles. Our local road to the clinic is an obstacle course of mud and potholes, but only because it was under construction before the earthquake and now all the heavy machinery has been redirected to more urgent projects.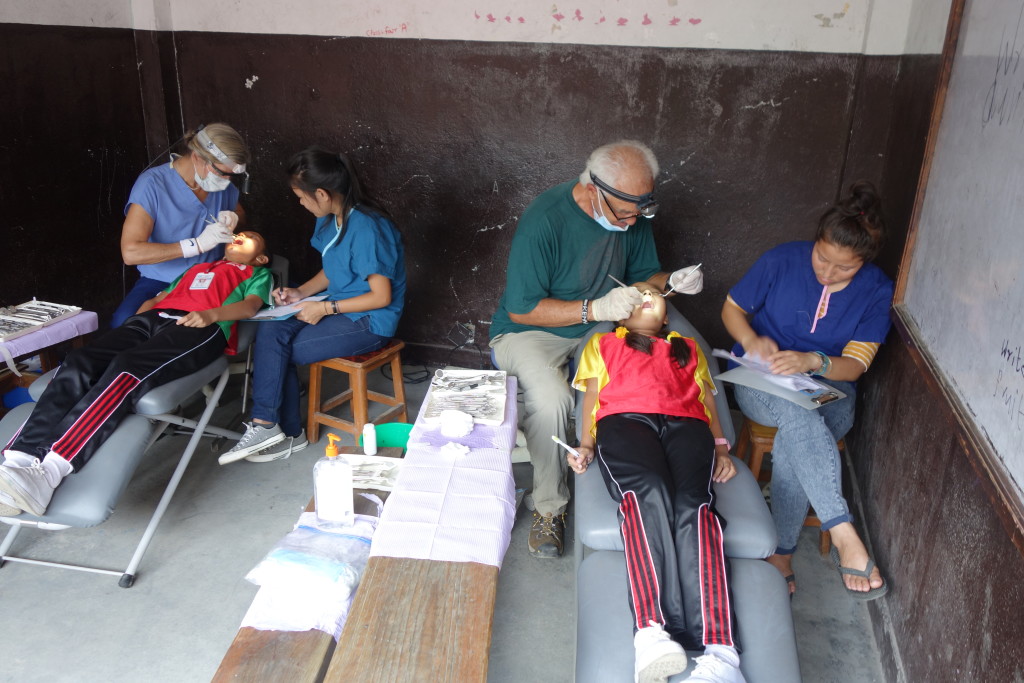 Life in the villages is another story. While the Everest trail area has largely recovered, other hard hit regions saw a majority of structures demolished. Villagers are racing to get new homes in place before winter, rebuilding one house at a time and reusing the original construction materials. Much work is also needed to repair and rebuild the latticework of trails that connect so much of this country, which functions without roads.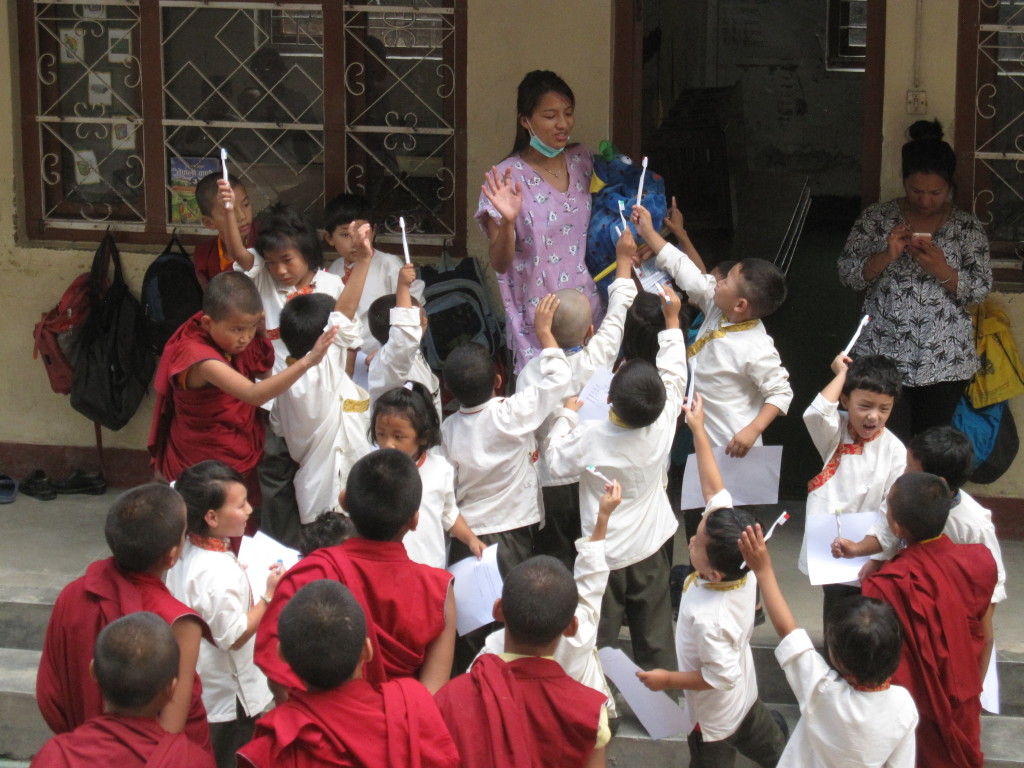 Everyone here has a tale about where they were during the earthquake and, thankfully, most of these tales are about circumstances endured rather than injury or loss of life.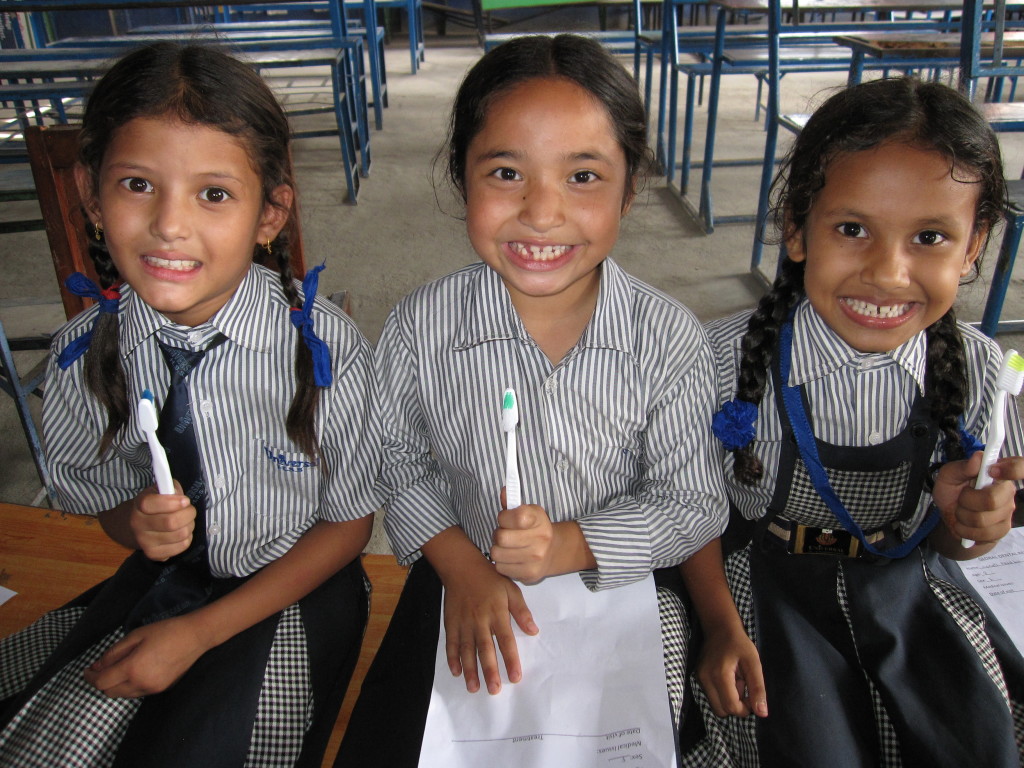 In short, this is a place of hope, hard work and recovery. The Department of Education has inspected all schools and hospitals in Nepal and "red tagged" those needing structural work and "green tagged" those open for business. With three of four buildings at the SMD school now green tagged, GDR clinics will be open for business this fall. Students are back in school countrywide.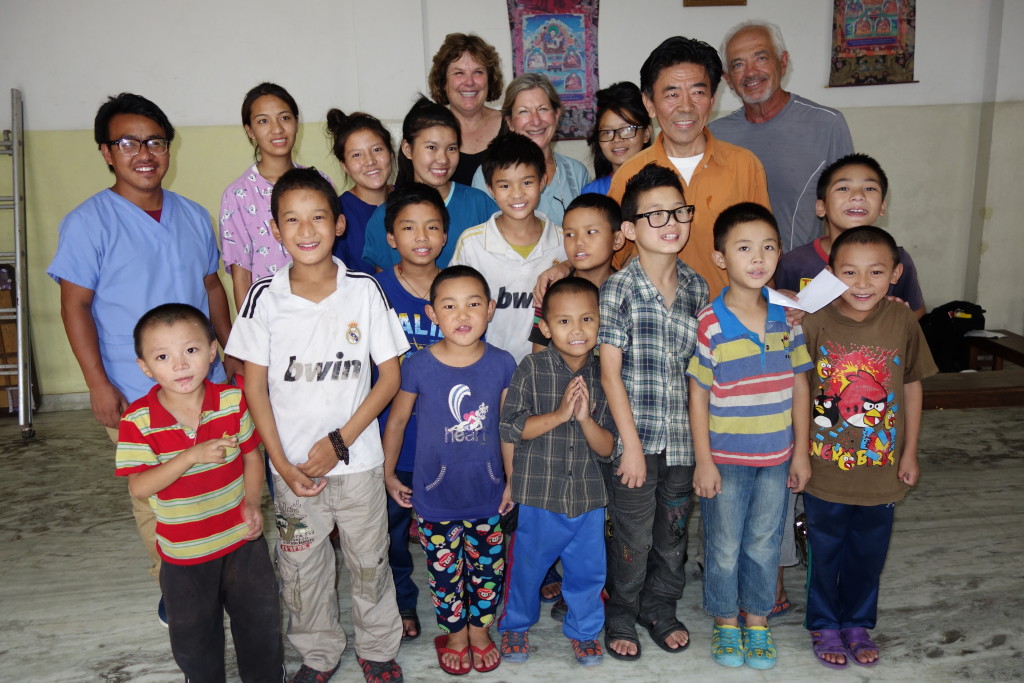 GDR will be back in Nepal in force this fall – we know our volunteers want to do their part to help this special place recover! If you can, please join us in bringing healthy smiles to the children of Nepal.
Slots remain open for one dentist and a few critically needed non-dental volunteers in the fall of 2015, and openings are fully available for spring 2016. Join us, pitch in and bring hope and care to Nepal!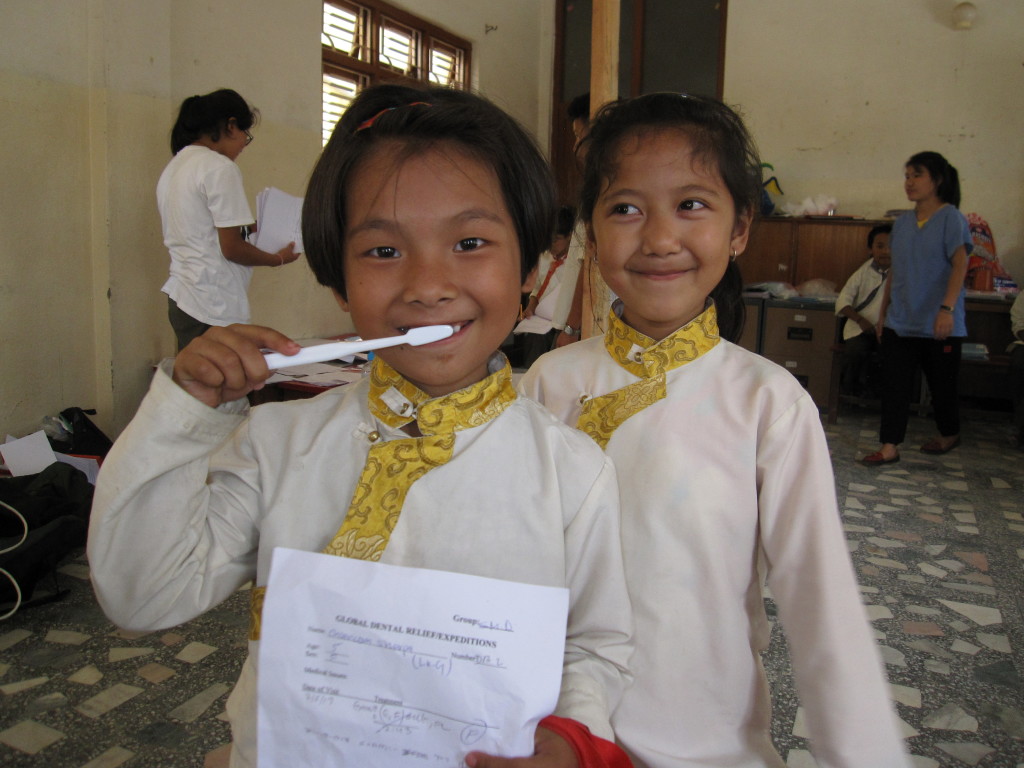 By Laurie Mathews