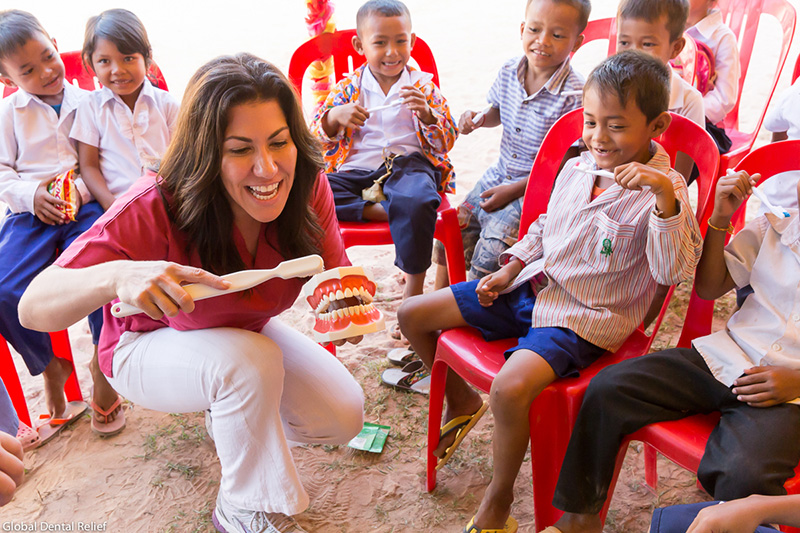 Lisa Sasevich is a very special sponsor of Global Dental Relief, bringing critical dental care to children.
Lisa is an Inc. 500 CEO and a Sales and Marketing mentor to entrepreneurs. She brings her message to thousands of people around the world, and has twice featured GDR at her Speak-to-Sell Training Seminar, leading participants in a fundraising effort that donates to GDR at the Platinum level.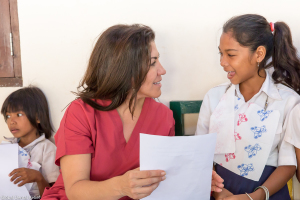 In 2015, Lisa took her support the next level, making her donation an annual event! Lisa is the niece of veteran Trip Leader Mark Lisagor who leads GDR trips to Nepal and India. Thanks, Mark, for catalyzing this wonderful partnership!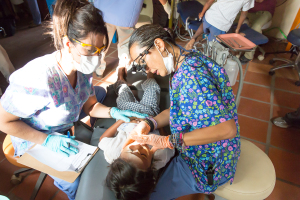 In 2014 Lisa and her son journeyed to Cambodia on a GDR trip led by Bic Aki, DDS and Wes Takahashi and joined by GDR Director Laurie Mathews. Lisa S2Volunteers included 6 dentists and 11 non-dental volunteers who transformed into an enthused, hard working and very fun team.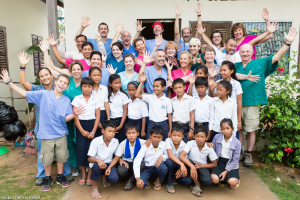 During the clinic Lisa taught toothbrushing, managed the line of patients and did her favorite job — chairside asissting with everything from intake to oral surgery, all while taking special care of each child in the dental chair.
Lisa left us with the gift of her story of the Cambodia clinic. Thanks to Michael Maher for his Group photo 2exceptional footage, and to Annie Eastman for crafting a beautiful video. Deepest thanks to Lisa for her huge heart, her strong connection with the children of Cambodia, and her friendship.
ENJOY THE VIDEO!