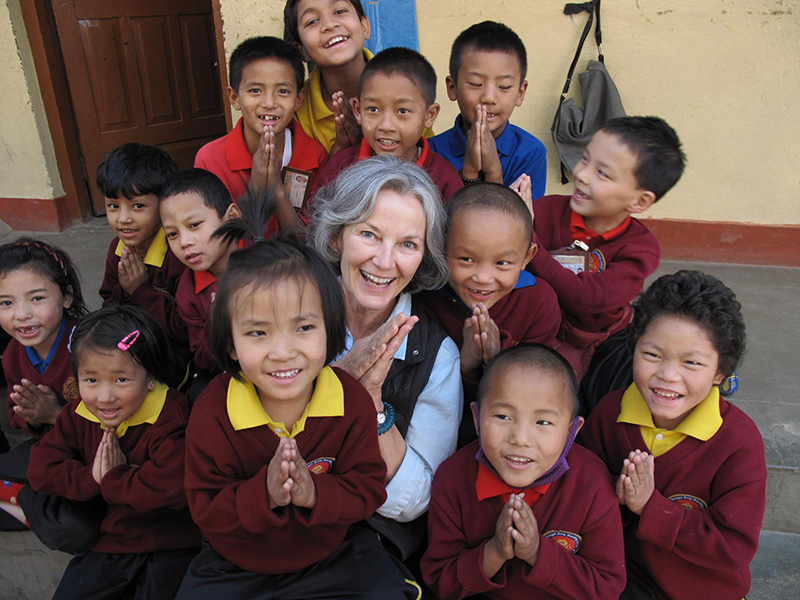 You don't have to be a dentist to volunteer with Global Dental!
Carole Witka is retired and lives in Denver, Colorado. Every fall since 2007, she has traveled with Global Dental Relief to care for children in Nepal. Over the years she has worked as a dental assistant, taught toothbrushing, sterilized instruments and has become a maestro at managing the children's records.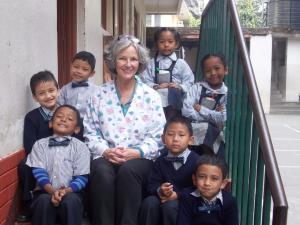 Carole returns over and over again because she has made fast friends with the local students who assist in the clinic and with many of the school children we treat. These lasting friendships transcend age, culture and language differences. Travel with a purpose lets Carole reach more deeply into another culture and forge unexpected, lasting friendships.
Hear Carole firsthand in this video. She knows how critical non-dental volunteers are to each clinic – as they work as a dedicated team intent on getting over 100 children a day through each of the clinic stations and leaving with a big smile and enthusiasm for "brushing two times a day."
Many thanks to volunteer Michael Maher for his exceptional photography and editing skills!