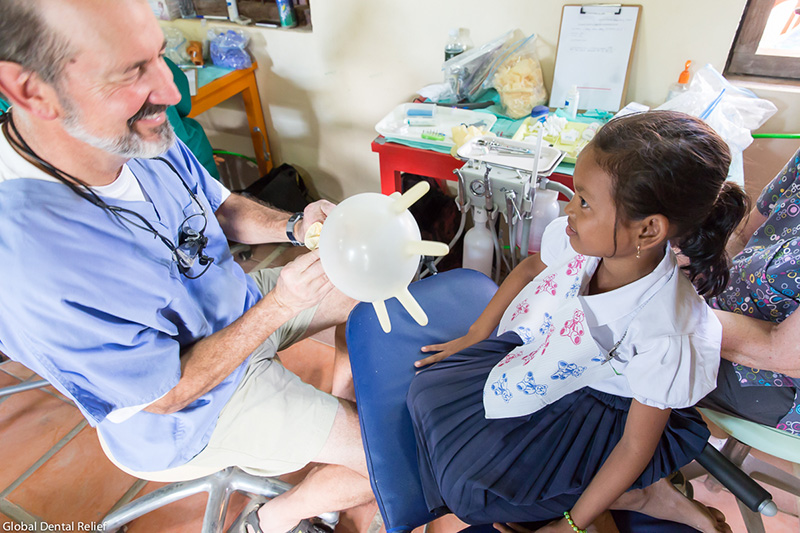 The Toothbrushing Song – Cambodian Style
Our time this fall in Cambodia came to a close after six hard working days in the dental clinic. As volunteers said heartfelt goodbyes to our local partners, they exited the clinic to an impromptu "concert" by children from the local school.
We love these children with lovely voices and their extra effort to add beautiful hand gestures and enhance their version of Brush, Brush, Brush Your Teeth (sung to Row, Row, Row Your Boat).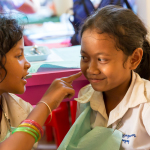 Our Cambodia volunteer team included six dentists and 14 non-dental volunteers who formed new friendships and shared knowledge and skills to make for a very effective clinic. The team reached 640 children, providing an amazing 937 restorations, 325 extractions. Each child also received a new brush and oral health instruction.
Many thanks to GDR's newest partner in Cambodia, HUSK, who worked tirelessly bringing patients to the clinic and ensuring children needing second visits returned for follow up care. HUSK is providing critical follow up instruction in the schools until Global Dental volunteers return in the future.
MCM 141119 GDR Cambodia Clinic 1 48As we enter the holiday season, Global Dental Relief reflects on the beautiful smiles of the children of Cambodia. We are honored by the dedication and friendship of outstanding volunteers.