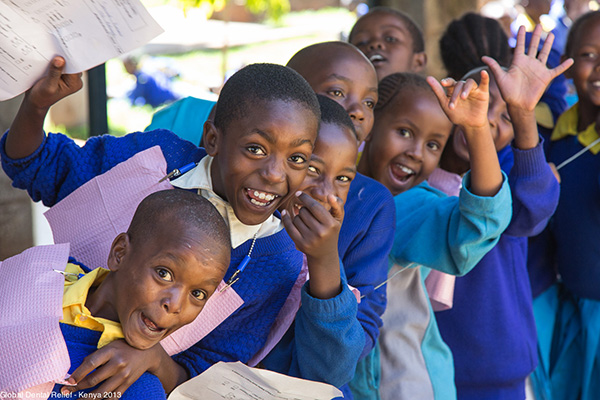 Post Date
October 05, 2015
Comments
0 Comments
Author
Global Dental
Category
Kenya
Kuja Kenya (Come to Kenya)!
Global Dental Relief trip leader Lise Aangeenbrug spent years living in Kenya, becoming familiar with Kenya people, culture, language and customs. Here are her top 5 reasons to volunteer in Kenya with Global Dental Relief:
1) The Country
Kenya is a diverse and beautiful country filled with friendly, generous people; it's also a wildlife paradise. Global Dental Relief works alongside Kenyan dentists and dental assistants, and volunteers interact with hundreds of wonderful children, with the opportunity to experience Maasai culture as part of the safari trip.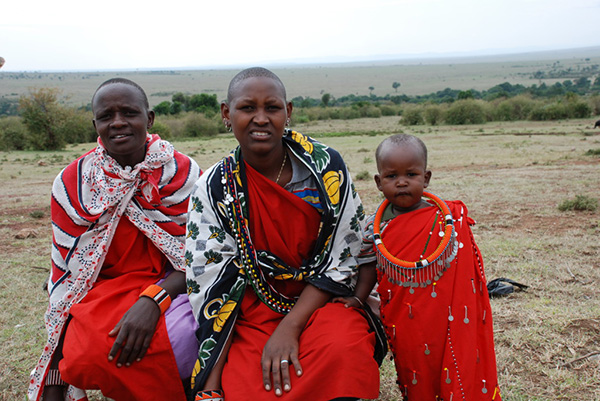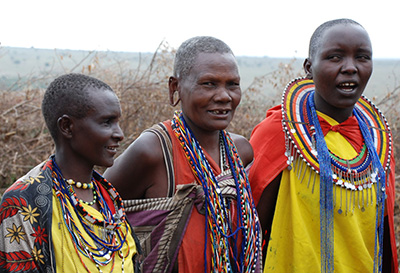 2) The Kenyan Children Need You
Global Dental Relief serves Kenyan children without access to basic quality dental care. 42% of its population of 44 million live below the poverty line. 17.7% live on less than $1 per day. And 20 million – nearly half of Kenya's population – are children under the age of 18.
These children that arrive at the clinic are eager for dental care and willing to wait hours entertaining themselves by singing songs or exchanging stories and their dreams for the future with clinic volunteers.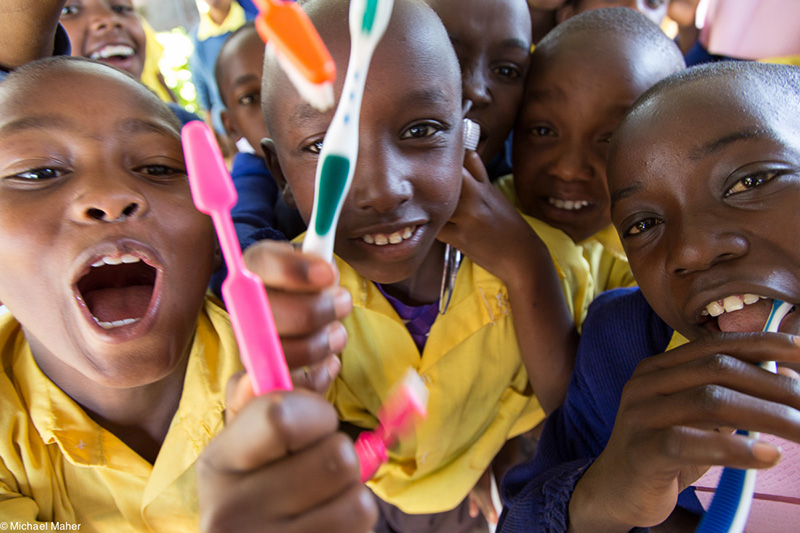 3) Baby Elephants, Rhinos and Giraffes–Oh My!
We visit the David Sheldrick Elephant Orphanage where we can get very close to the many small elephants and learn about their care, feeding, and how you can adopt one! We also visit a giraffe refuge where visitors are allowed to hand feed the giraffes on a platform. And, for the very bold, maybe even a giraffe kiss. We also spend part of the day at Nairobi National Park which, in its location near a major city, is unique in the world–it's also renowned for its protection of rhinos.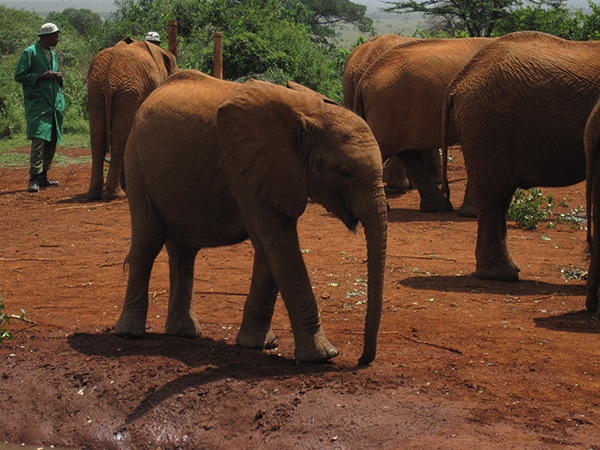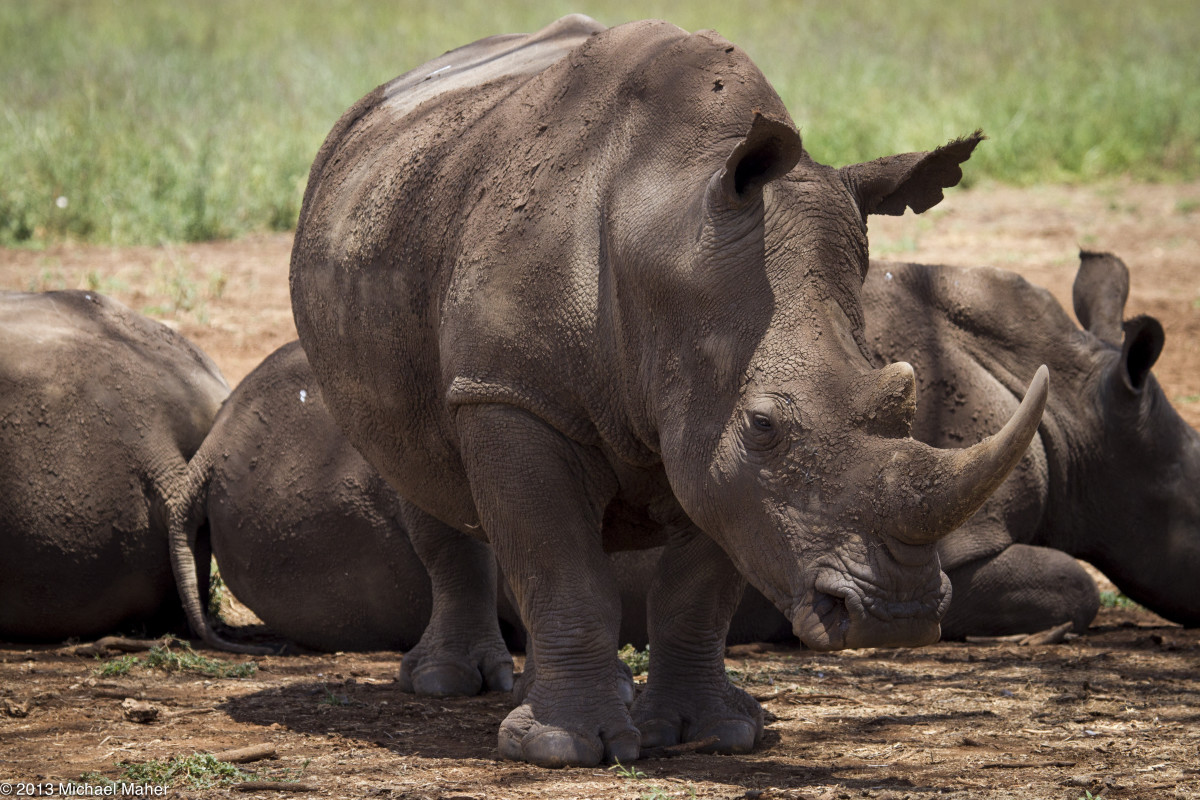 4) The Maasai Mara
I had the amazing experience of living and working in the Mara more than 25 years ago. Much has changed in Kenya in that time, but the Maasai Mara National Reserve is still one of the top destinations to see lions, elephants, cape buffalo and zebra that call the vast savannah landscape home. Global Dental Relief volunteers have the option of adding a three day Maasai Mara experience after volunteering in the dental clinic. Volunteers stay in a tented safari camp and experience the park with professional guides. Truly a once in a lifetime experience!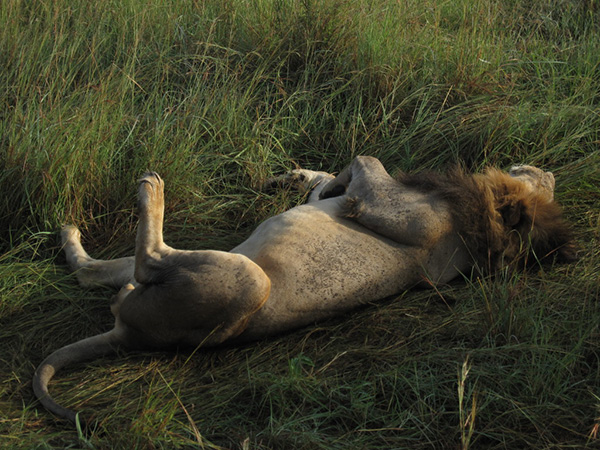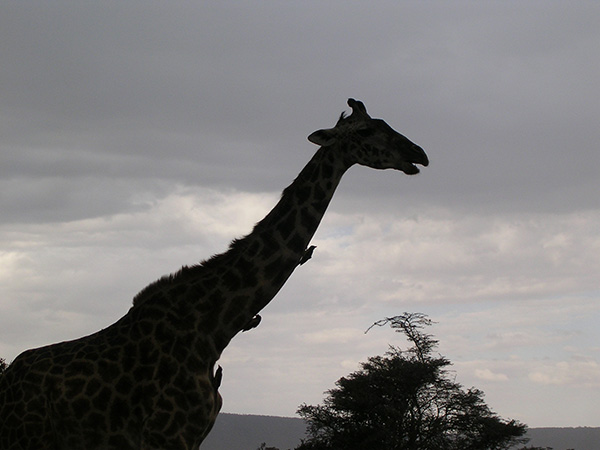 5) It's Safe!
Unfortunately–as is the case in most countries–parts of Kenya aren't safe for tourists. Global Dental Relief takes safety extremely seriously and our ground partners ensure that our volunteers travel safely between the airport, the clinic, the safari, and our other destinations. The clinic and guest house are located in a walled hospital compound in rural Kikuyu, which is nowhere near any of the past troubles in far northeastern Kenya along the border with Somalia.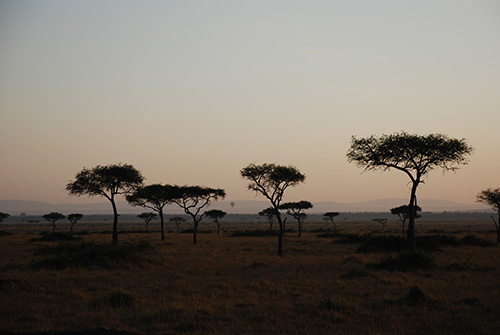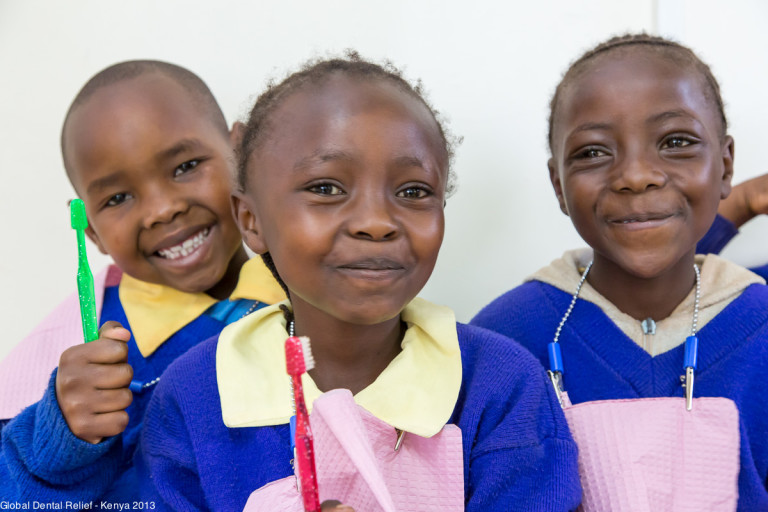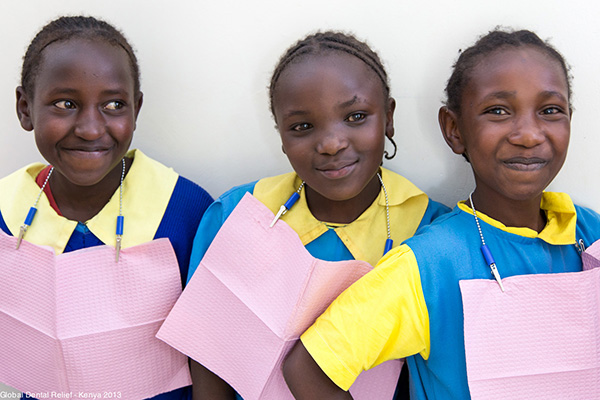 Global Dental Relief has worked with dental professionals and non-dental volunteers from all over the world since 2001. We reached our 100,000th child with top-notch dental care this year.
Join Global Dental Relief as we give hundreds of Kenyan children the gift of quality dental care in January, 2016. Visit our website, reach out to volunteer@globaldentalrelief.org or call +1 (303) 858-8857 to learn more!