Posted on February 28, 2019.
Global Dental relief needs your help carrying out our mission in Guatemala this summer! We are currently looking for dental professionals to join us in San Martin in May and July/August! We have a space for dentists and hygienists to volunteer with us in a week-long clinic serving children in need with free dental care.
In 2007, Global Dental Relief began working in Guatemala, partnering with local communities to bring free dental care to children living in the Mayan Highlands. Since then, GDR has held 47 clinics in Guatemala, in which volunteers provided 32,000 children with free, comprehensive dental care.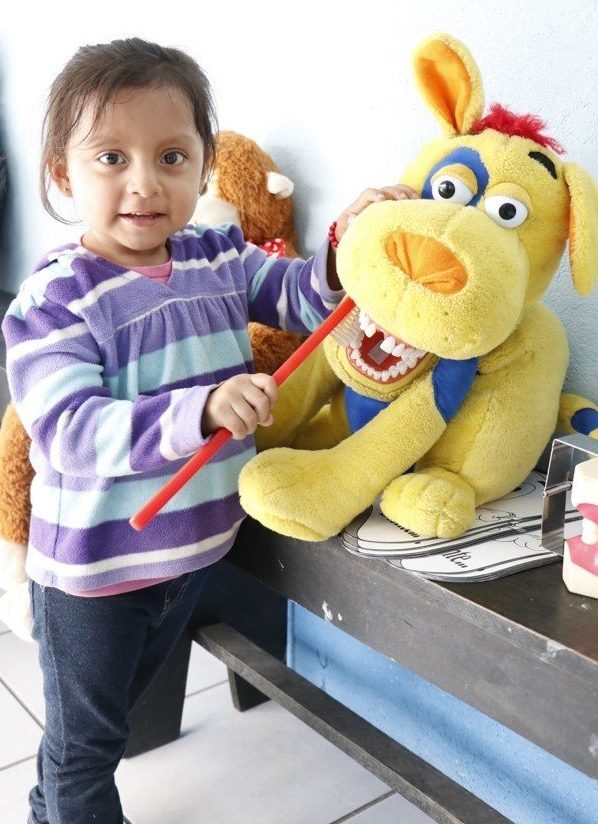 Together with local partners, volunteer teams work to improve the oral health of children who otherwise would have no access to treatment.
During a six-day clinic, clinicians provide children from local schools and orphanages with complete dental treatment. Each child receives an exam, cleaning, and any fillings or extractions that are needed. Children return to the clinic for follow-up visits to ensure all necessary treatment is complete.
Each trip also includes two days of optional sightseeing to explore more of the country!
After a week of work, volunteers return to Antigua for a weekend of adventure. Volunteers can choose to tour a local coffee plantation or zip line through the Guatemalan rainforest!
While in Antigua, volunteers can also explore Central Park which is a hotspot for many tourists. Religious and government structures provide a history of the capital status it once held. Small museums provide further in-depth information about the culture and history of this ancient city.
If you're a dental professional with a desire to improve the oral health of children in need we want to hear from you! We are looking for energetic dentists and hygienists to join us in Guatemala this summer for a life-changing adventure.
The clinic dates listed below:
May 24 – June 2, 2019
May 31 – June 9, 2019
July 19 – 28, 2019
July 26 – August 4, 2019
August 2- 13, 2019 (optional sightseeing to Belize after!)
Applying to volunteer is easy! Click here to fill out a volunteer application. Upon submission, one of our Country Coordinators will be in touch with all the necessary details! (Packing lists, visa requirements, travel dates, personal itinerary, etc.)
Our mission is simple, we provide free dental care to children in need around the globe. Email us today for more information.