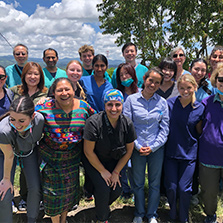 by: Lynne Garramone Mason
Working as a volunteer for Global Dental Relief this July was an adventure, an exciting trip that left me full of gratification and fulfillment.
I volunteered as a general (non-dentist) volunteer because of my Denver dentist, Marti Skelton. She has been on many trips, and I was fascinated when I heard her stories. I knew right away I wanted to join a group. She recommended Guatemala and I thought it sounded great, so we signed up and began planning for a July clinic in San Martin Jilotepeque.
I quickly learned that inside the clinic there are many different jobs general volunteers can have. I was happy to do any of them and felt comfortable and excited after two Zoom meetings and numerous emails briefing us on what to expect. GDR staff and trip leaders facilitate a "Volunteer Meet and Greet" via Zoom which I found very helpful as it provided the opportunity to meet my co-volunteers, learn how to best prepare and know what to expect.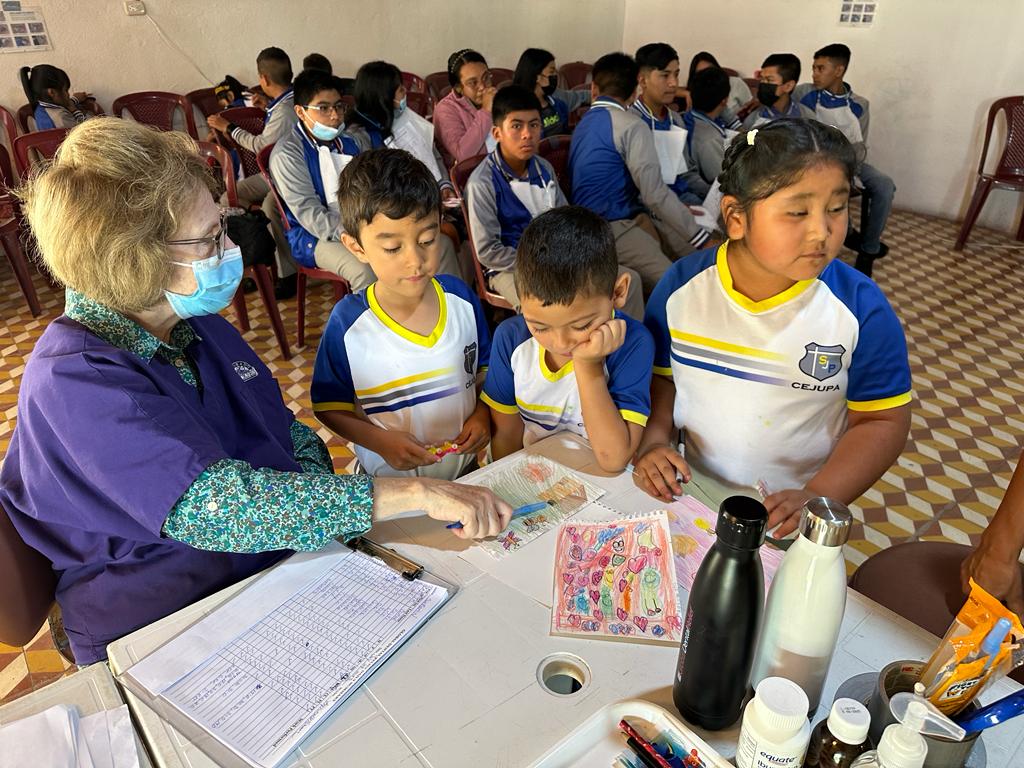 Quite frankly, I was tired of trips where you go, learn from tours, have fun but don't really get to engage with the community you visit. I knew GDR would involve me in the community, I would meet great fellow travelers and I would learn about the country. What a wonderful way to travel with a purpose!
Two things I found remarkable about this volunteer abroad program were 1) the in-country preparation done by GDR and 2) the fun we had as a group of volunteers.
The preparation: The hotels are all arranged in advance, the tours on both ends of the trip (in Antigua) were so well done – interesting with plenty of time for shopping. The clinic was ready to go as the local Guatemalan partners had everything ready to go. The kids were there, the clinic set, the meals planned and ready and our jobs busy and fun to do. I loved the work! We worked about 8 hours each day seeing about 100 students each day, very very busy. We also visited a school, shopped in the local street markets, and had a fun drive about San Martin.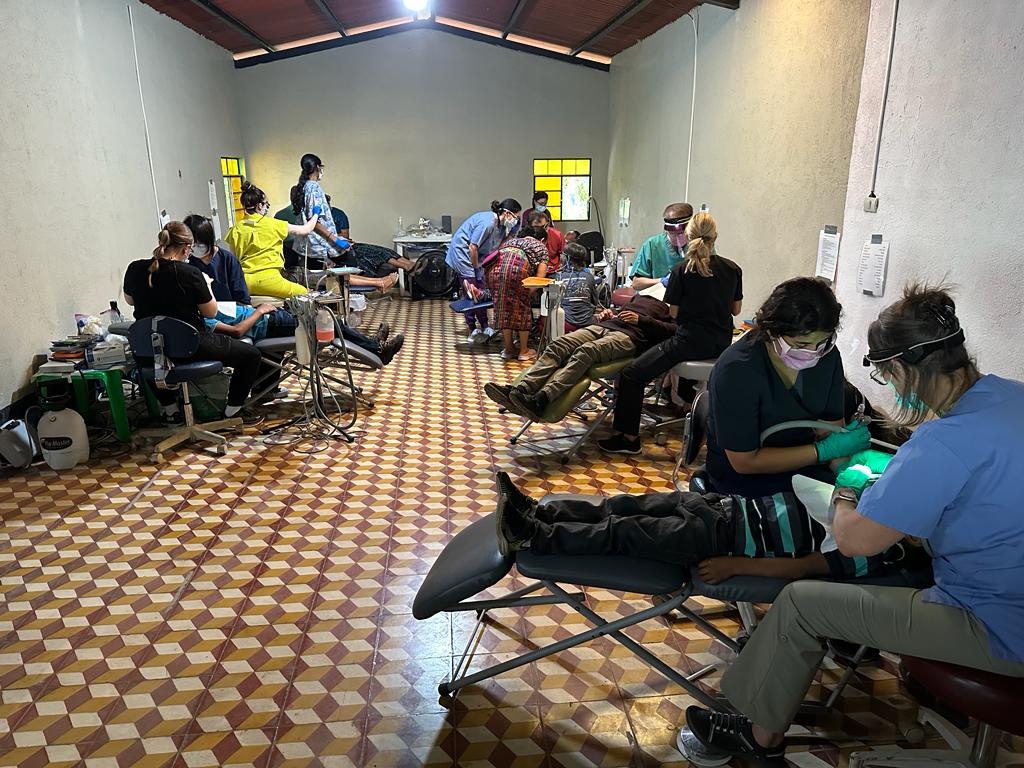 My job was "record-keeping" and I was in charge of keeping a careful account of the work each patient had received. GDR had group leaders who taught me my job and jobs to others in a few minutes. The clinic, because it is busy with dozens of kids, was full of positive energy. The students were well behaved and watched over carefully by moms and teachers. The language barrier was not a barrier because of the translators buzzing around the room to help.
Our fun group:  It was a privilege working with 7 dentists from across the U.S. We had a mixture of retirees, mid-career dentists, young hygienists and high school and college students interested in dentistry. Our group was diverse ethnically as well. The whole group was smart, interesting, fun, caring, good listeners and up for adventure. We ate our meals as a group with all the food prepared by Cristy. That was fun too because we sat by different people each time and were able to get to know each other's background and bond as a group. It was a special feeling to do great work, be busy in a positive atmosphere and meet wonderful people.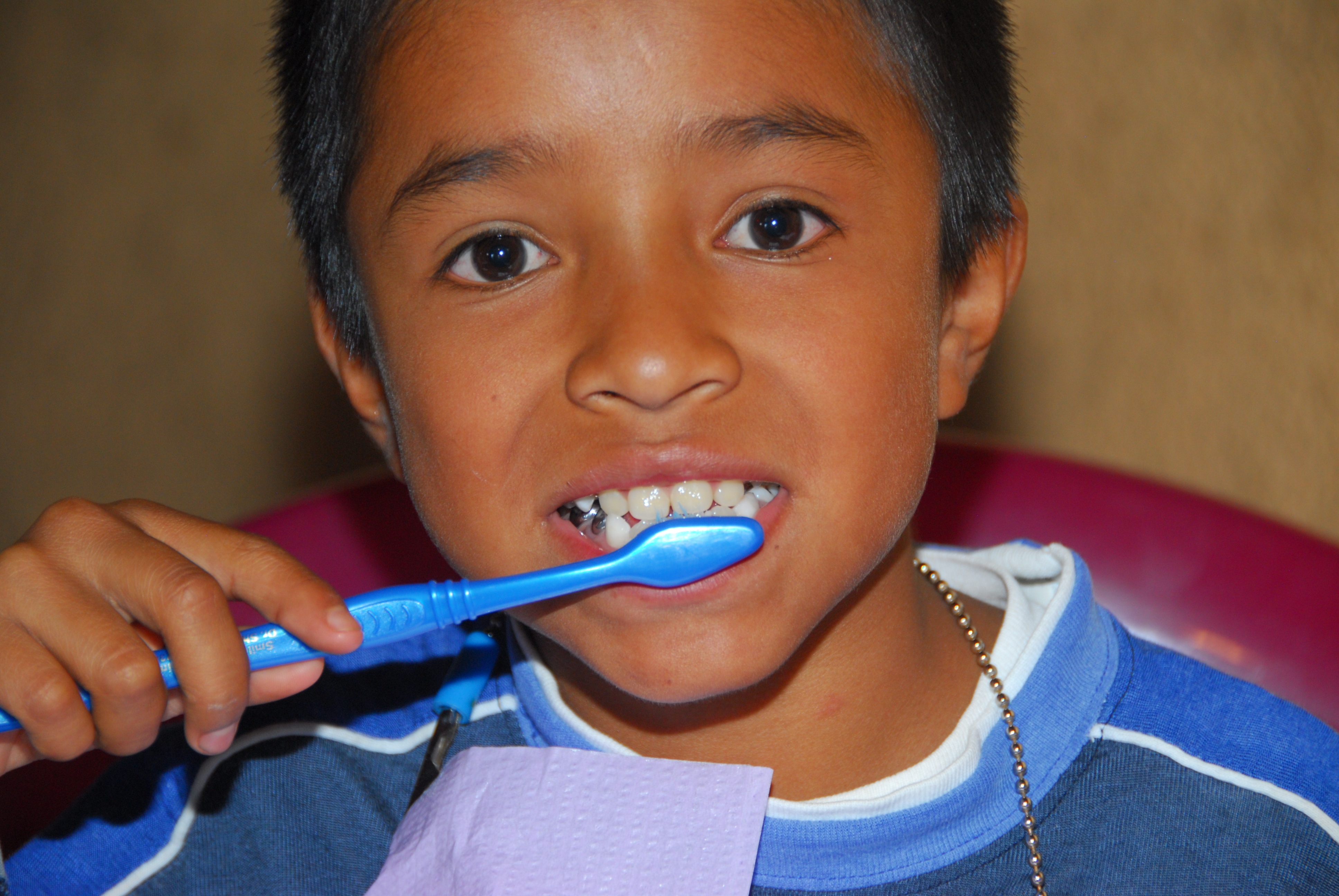 Guatemala itself is beautiful and has a rich history. During the volunteer project, I had the opportunity to gain experience about Guatemalan history, geography, and daily life. I was so appreciative of how attentive and kind all the mothers of San Martin were – always beautifully dressed in their multi- colored skirts and blouses.
Most rewarding of all … seeing the mothers smile as their child finished their visit with GDR dentists. And the kids – adorable, attentive, and so appreciative of the care they received.
For anyone considering, I hope you will join GDR for a trip of a lifetime!