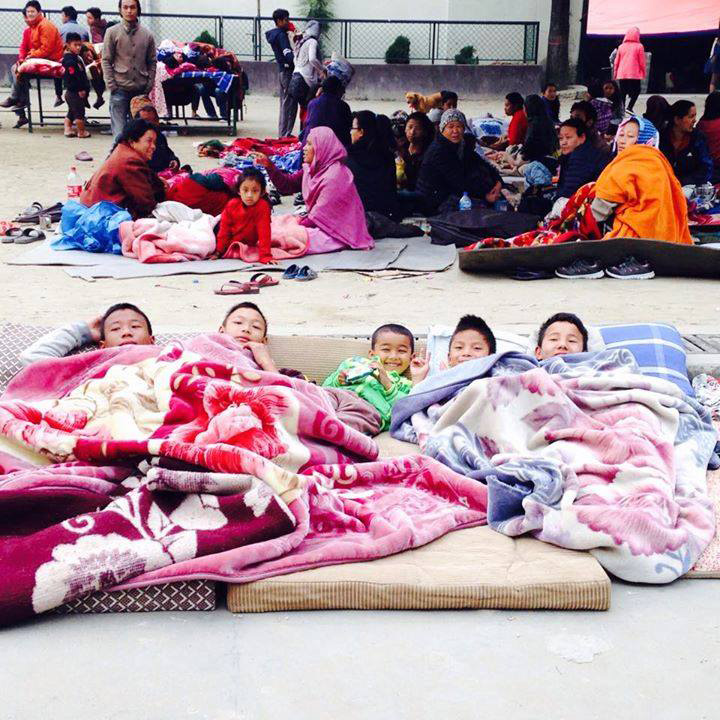 14 Global Dental Relief volunteers arrived in Nepal on Friday evening, mere hours before the region was devastated by a massive earthquake. All of our volunteers are safe and in good spirits.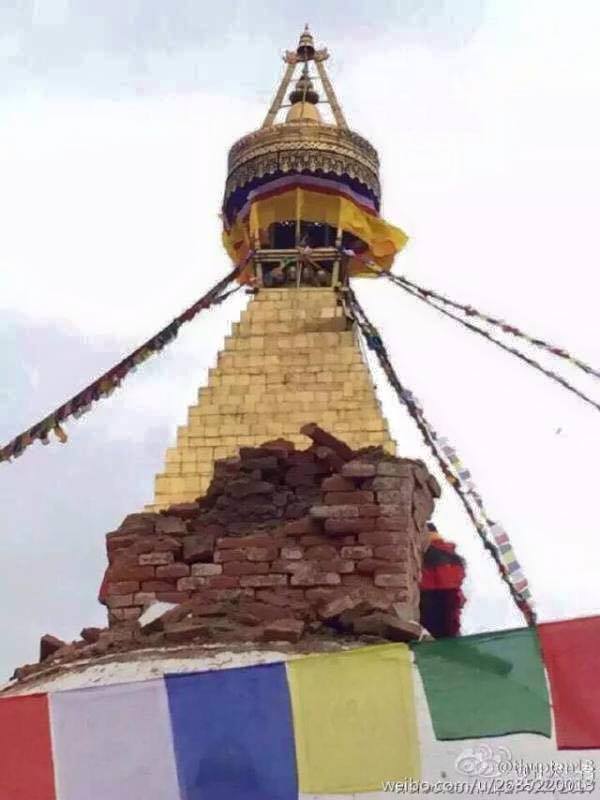 A team of international volunteers touched down in Kathmandu, Nepal on Friday with the goal of treating hundreds of underprivileged children in a field dental clinic. They were, thankfully, on the road when a huge 7.9 magnitude earthquake hit the following day. Miraculously, not only the volunteers but also all of the children at Sri Mangal Dvip boarding school where Global Dental Relief manages its Nepal clinics were unhurt in the disaster, which as of this writing has killed 3,800 people with thousands more unaccounted for.
The Kathmandu valley is without electricity for the time being, with thousands of residents sleeping outdoors due to their homes being damaged or destroyed. Fortunately, the Shechen Guesthouse where our volunteers are boarded survived the quake undamaged, enabling our volunteers to keep warm, dry and fed.
Sadly, the dental clinic was less fortunate and has sustained sufficient damage to prevent our providing dental relief to children as planned. Instead, Global Dental Relief volunteers, under the stalwart guidance of seasoned trip leaders Mark Lisagor and Sue McEvoy, are busying themselves lending a hand wherever they can, particularly at the Sri Mangal Dvip boarding school where they have been providing scarves, activities and comfort to children currently living outdoors and worried about the fates of their families in the remote villages of Nepal.
Please keep Nepal in your thoughts and consider donating to the Himalayan Children's Fund, which manages the Sri Mangal Dvip boarding school, by mailing a check made out to Himalayan Children's Fund to:
Debra Ann Robinson-Menzies
Himalayan Children's Fund
P.O. Box 15644
Beverly Hills, California 90209
You can also donate online to UNICEF, the Red Cross, Doctors Without Borders or one of the many other reputable organizations coordinating earthquake relief efforts in Nepal.