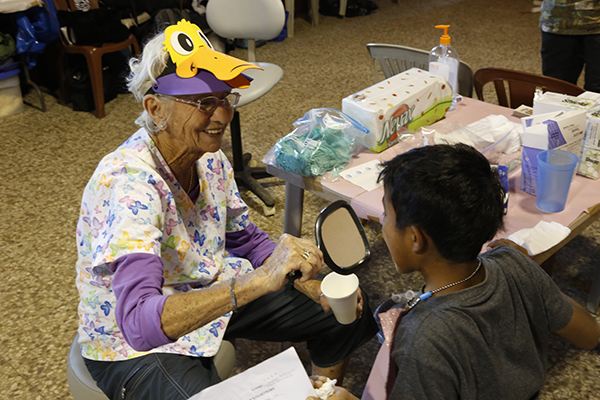 Post Date
October 05, 2016
Comments
0 Comments
Author
Global Dental
Category
Uncategorized
There are people you want to know. People who change lives. The ones you walk away from an interaction with and say – I want to be more like that person. morgan-cambodia-mary-miller-dancin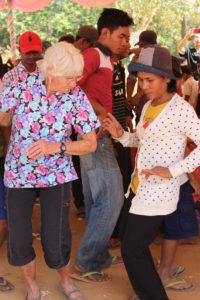 Mary Miller is one of those people. At 84 years old she has more energy than most people half her age. She is quick to share love, and cautious about passing judgment on anyone and she is always up for an adventure. She understands all too well life is messy and you need to grab each day and live it to the fullest.
That is the Mary the kids in GDR clinics get to experience. Without any background in dentistry, she called the office one day in 2011 and said, "I want to do this! I want to travel and help kids!" And the rest, as they say, is history. Mary's been on 13 GDR mary-millertrips in five countries. And she has done every job in the clinic – from assisting a dentist to applying fluoride varnish to teaching toothbrush instruction.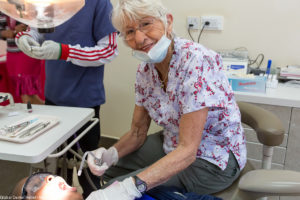 If you ask Mary why she keeps coming back, the answer is simple: "I get to devote my time and energy to helping children live healthier lives. You see mary-millerfirsthand the difference this work makes to their quality of life. And what better way to see the world? Helping kids along the way!"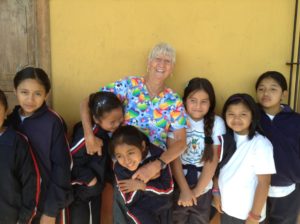 Mary was diagnosed with cancer last year. At the time she was signed on to work in four GDR clinics. I remember her calling the office and saying, "well I can't go this year, but put me down for four trips next year." Without any hesitation, without any doubt that she would beat the disease and come back stronger, ready to commit her heart and energy to helping children.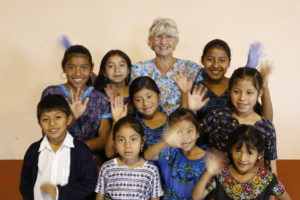 mary-miller-3Today Mary has a clean bill of health and is planning her next adventures helping kids and seeing the world. You'll find her in the GDR clinics in Guatemala next March. Lucky for you, if you have the chance to meet and work with her. It's an experience you won't soon forget and for me, one that I look forward to every year.