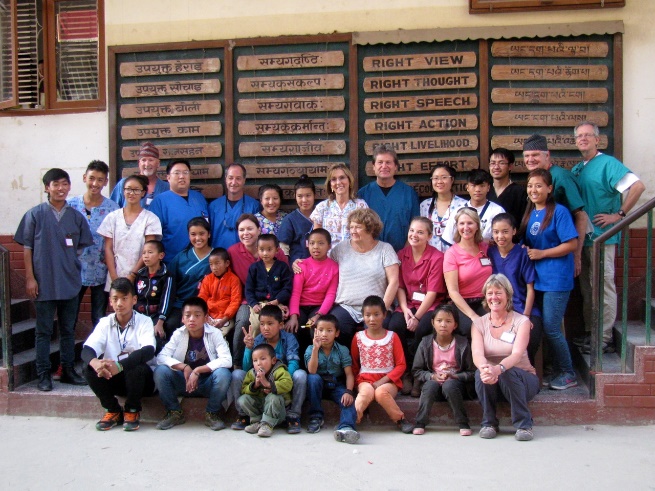 Post Date
November 09, 2015
Comments
0 Comments
Author
Global Dental
Category
Nepal
This October, 12 intrepid Global Dental Relief volunteers returned to our clinic in Nepal to provide dental care to 944 children. These volunteers, from Canada and six states in the US, formed a strong, effective team working for six days in the clinic giving each child an exam, treatment as needed, new toothbrushes, sealants and fluoride treatments.
We owe these volunteers a special thanks since they worked under tough conditions — their job was made more difficult by the current blockade on fuel at the Indian border. The fuel shortage kept many schools closed and fuel for the generator was in short supply, requiring the clinic to operate on flexible hours to optimize the power schedule.
We are thrilled to be back at work in Nepal where Global Dental Relief has worked since our founding in 2001. We particularly love the children with their big smiles and earnest efforts to learn tooth brushing as they wait their turn in the clinic.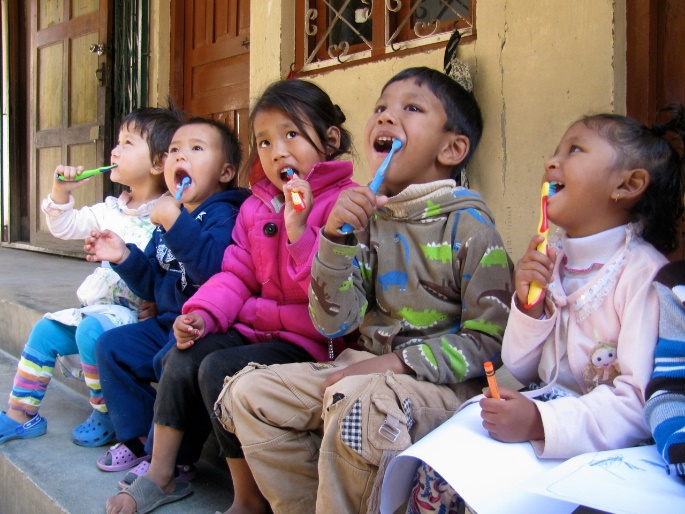 The team was led by Peter Vanicek, GDR's Dental Director, and Sue McEvoy, long time GDR trip leader in Nepal and India. Sue was present in April during the massive Nepal earthquake and was eager to return to Nepal and work in service for the children she has grown to love over many years. Sue and her team of volunteers are now trekking – a well deserved adventure after a week-long clinic caring for so many children.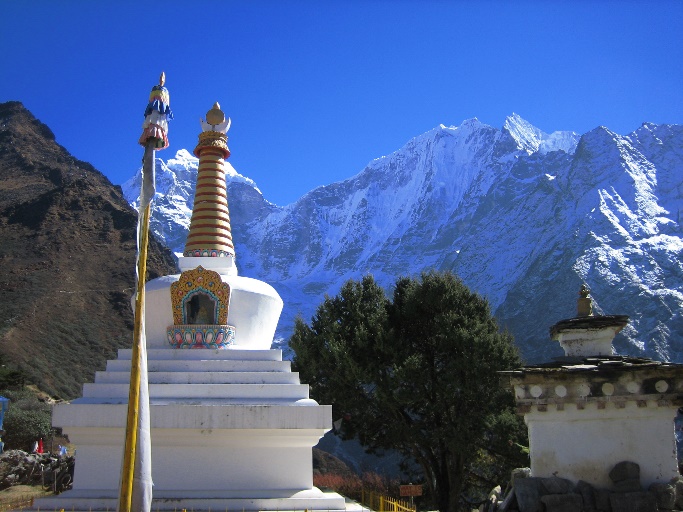 Special thanks to the Jeff Baumrucker Memorial Sponsorship which supported the work of this clinic in memory of climber Jeff Baumrucker. It is due to this generous sponsorship that 944 children received dental care and healthy smiles!