Posted on November 8, 2018.
With the holiday season approaching, many people are thinking about that "perfect" gift for friends and family. After all shopping for loved ones isn't a simple task — the gift has to be unique, special and thoughtful.
We have the perfect gift for your loved ones! This year, you can give the gift of a healthy smile to children in need!
With each purchase from the GDR Store, you are giving the gift of free dental care to children in need in Kenya, Cambodia, Nepal, India and Guatemala. Continue reading as we highlight some of the items available to help make your holiday shopping simple yet meaningful.
Appreciation Gifts ($35)
The 2018 appreciation gift is an eco-friendly travel tote that artistically portrays each of the five countries where Global Dental Relief works. Included with the bag is a card that says, "a gift has been made in your honor to provide free dental care to two children in need."
This year there are two styles to choose from, see the pictures below for more details!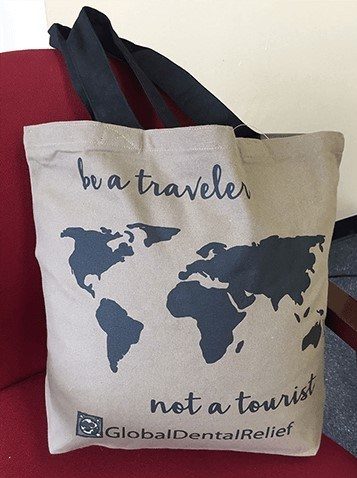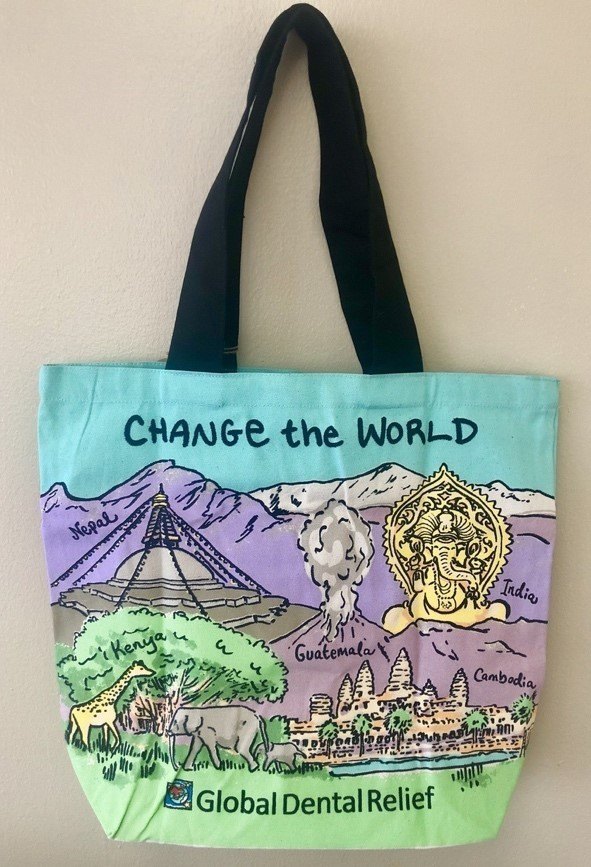 The stylish tote bags can be used to carry extra items to the gym, for groceries during those last-minute trips to the store, or even on your next GDR adventure! You can also buy the bag without the wrapping or GDR Donation Card for $15.00.
Holiday Gift Cards
GDR also offers holiday greeting cards that make a difference. Whether a holiday card, a corporate greeting, or a simple hello, each gift card purchase provides direct dental care to a child in need.
GDR Holiday Greeting Card Pack – 10 pack: ($50)
This year send a festive holiday card with added impact to all your friends and colleagues. Each package contains 10 festive, meaningful cards with your custom message. These are the perfect cards to extend holiday greetings to everyone on your list!
Each card reads:
To celebrate the spirit of the holiday season, a gift has been made in your honor in support of Global Dental Relief bringing dental care to children in Nepal, India, Cambodia, Kenya, and Guatemala.
       Best Wishes,
       (Your name)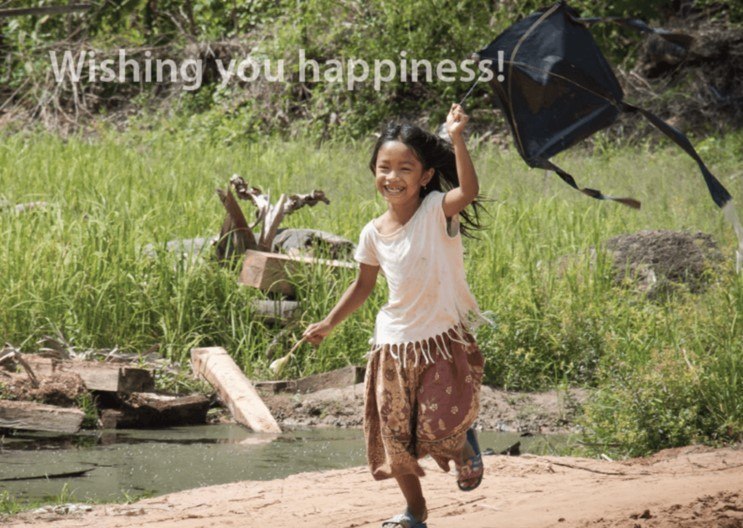 GDR Holiday Gift Card – 5 pack: ($100)
Festive, meaningful and easy to order. Share your support for Global Dental Relief with everyone on your list this holiday season. Each $20 card provides complete dental care to a child this holiday season.
Each card reads:
In your honor, a gift was made to provide a child in need with free dental care. Wishing you all the joys of the season.
         Best Wishes,
          (Your name)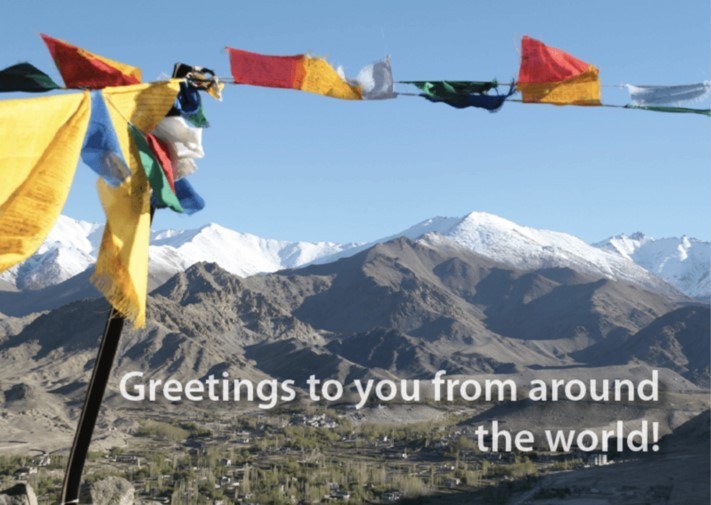 This year, give the gift of a brighter smile by clicking HERE. Let the GDR Store be your one-stop-shop to make holiday giving both simple and significant! Each gift contains a signature card telling the recipient the gift was made in their honor, and the purchase will provide dental care for children in need.
To submit your order for a signature tote bag or pack of holiday cards, click HERE. Orders will be filled and shipped within 10 business days of your purchase. For special requests or questions, please email info@globaldentalrelief.org.
We look forward to helping you with your holiday shopping this year!