Posted on August 8, 2019.
Earlier this year, long-time volunteer and Global Dental Relief supporter was featured in his local newspaper! Jim Gilman, DDS of Worland, WY, has been volunteering with GDR since 2010, and since then, he has volunteered on nine more clinics in three different countries.
Read the article below to hear the full story! Click image to read article.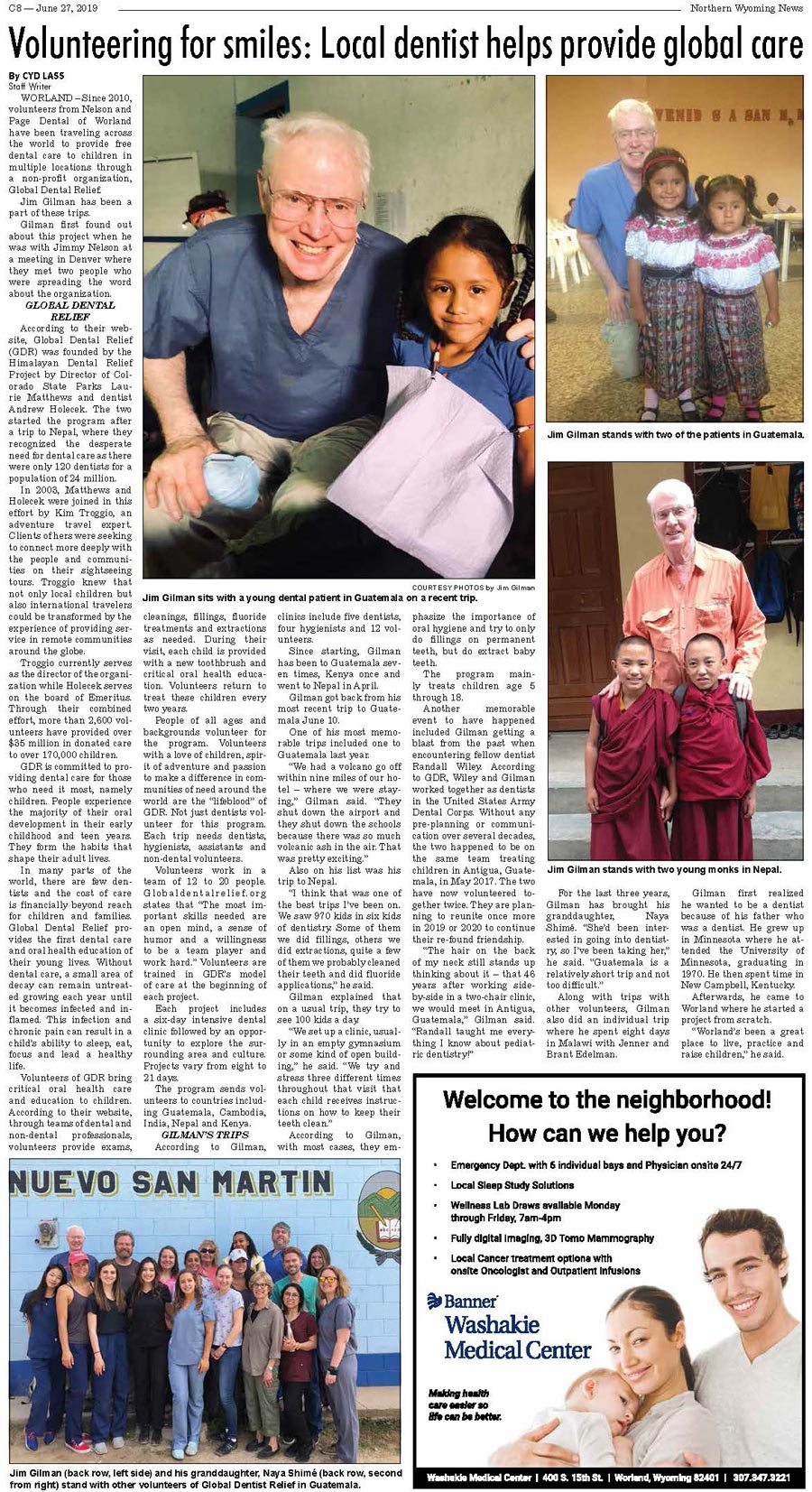 *A huge thank-you to Northern Wyoming News for featuring Jim and GDR in their June 27, 2019, edition.