Posted on November 1, 2018.
Fall is in the air – pumpkin spice lattes, colorful leaves and crisp mornings abound. It's a welcome relief from the hot summer days. Though it seems several months away, spring break is just around the corner. After the festive holidays, cold grey days can seem endless and one will likely be craving a sunny destination. Volunteering with Global Dental Relief this March is a great Spring Break alternative for anyone looking to give back and travel the world.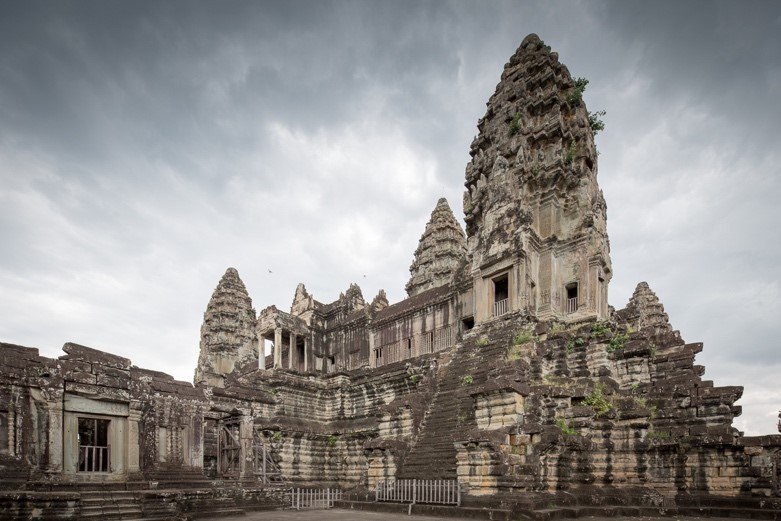 Sneak peek at a day of sightseeing at one of our clinics in Cambodia!
This year, Global Dental Relief offers two spring break alternatives for students and families looking for a unique Spring Break vacation. In March of 2019, GDR will be hosting clinics in Siem Reap, Cambodia as well as Antigua, Guatemala. Both clinics are perfect for those seeking a once-in-a-lifetime adventure this Spring Break.
Enjoy the sights and flavors of Cambodia with tropical fruits and Khmer cuisine.  Volunteer teams stay at the lovely Shinta Mani Resort, one of the top hotels in Southeast Asia, and spend their off days exploring the Angkor Wat temples and the Terrance of Elephants. Shopping, fish pedicures, and relaxing by the saltwater pool are just a few other things to enjoy while in Cambodia.
At the clinic, volunteers are greeted by eager children who are excited to visit the dentist! As each child moves through the clinic, they bow and smile in gratitude. Without a doubt, the kids are the best part of any clinic.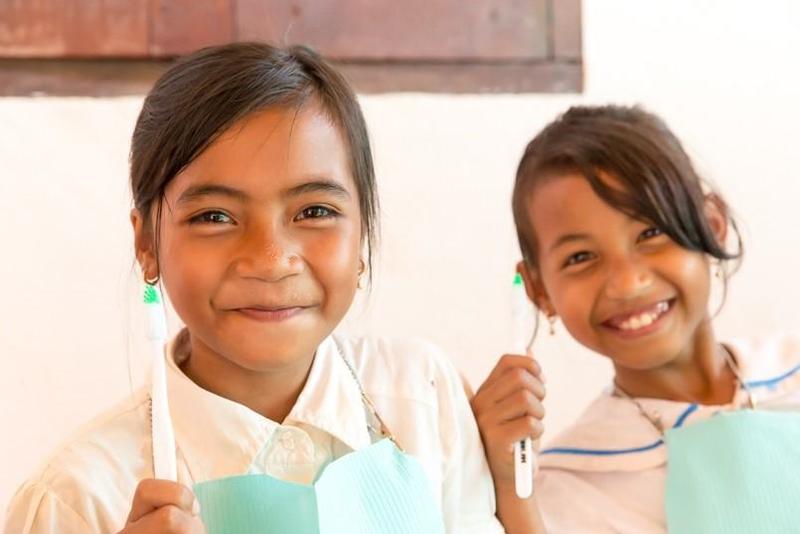 This year, our clinic in Guatemala coincides with one of the most beautiful times of year – lent. Volunteers explore adorned Catholic churches and witness processions as they promenade through the cobblestone streets. This offers a true cultural experience for any Spring Break getaway.
In Guatemala, the clinic is nestled in the quaint colonial town of Ciudad Vieja – the first capital of Guatemala. The children are all smiles as they wait in line outside of the clinic. When it's their turn, they hop into the dental chair with much excitement ready to practice English with the "gringo" dentist or hygienist. After the clinic ends, volunteers enjoy a relaxing weekend away at beautiful Lake Atitlan before heading home.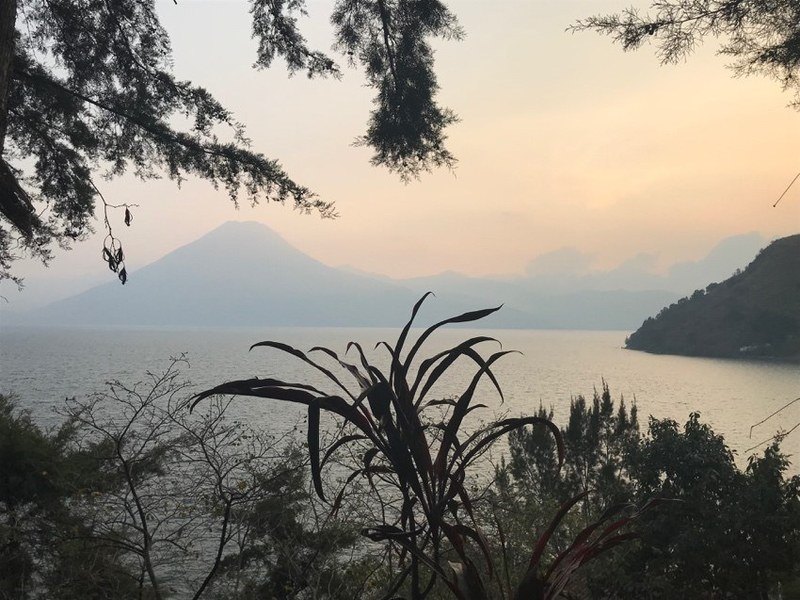 A glimpse of beautiful Lake Atitlan.
When planning a Spring Break vacation, nothing competes with the life-changing adventure of attending a Global Dental Relief clinic. Take the trip of a lifetime and come experience Spring Break in a whole new way!
Join us in Cambodia March 3rd-21st, or in Guatemala March 22nd-31st. Register now before it's too late – spots are filling up fast! Click HERE to sign-up.
Call our office at 303.858.8857 or EMAIL us today to learn more about how you can give back this Spring Break!