Posted on November 20, 2018.
Global Dental Relief offers nine unique clinic experiences in five countries. With clinics in Kenya, Cambodia, Nepal, India and Guatemala, there is a life-changing experience waiting for you somewhere in the world.
Volunteers in Kenya have an anything but an ordinary experience. Recently two teams of GDR volunteers donated their time to help children. Clinics are held at the PCEA Kikuyu Dental Hospital, on the outskirts of Nairobi. They work alongside local Kenyan staff, gaining a rich perspective on Kenyan culture while bringing free dental care to children.
Enjoy the snapshots below of the volunteer experience in Kenya. . .
Day one and the volunteers walk through the beautiful village of Kikuyu, finding their way to the clinic.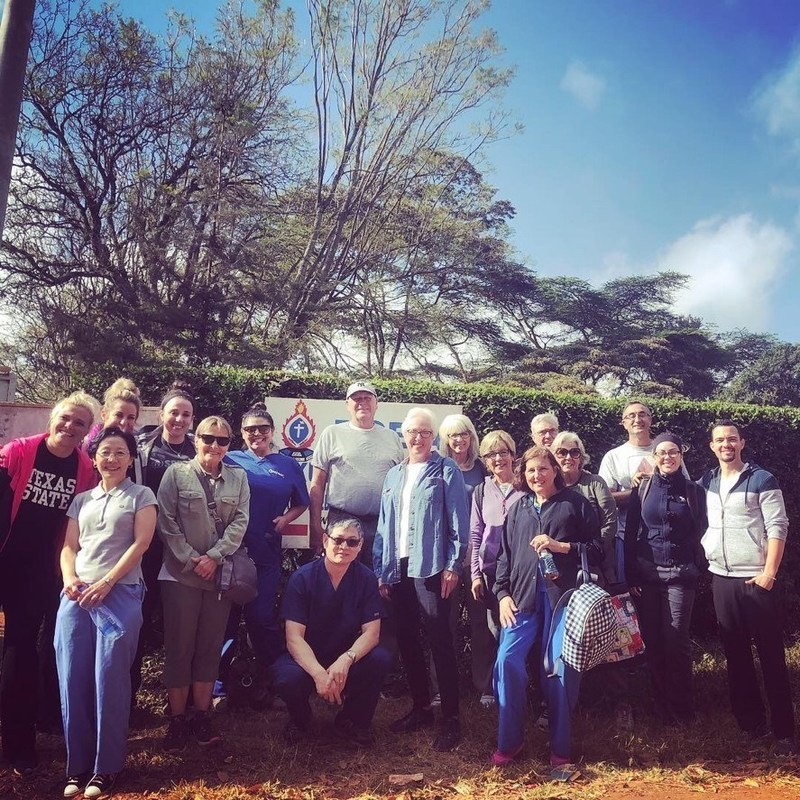 Students line up with excitement, as they receive their first oral health education lesson from a local Kenyan staff upon entering the clinic.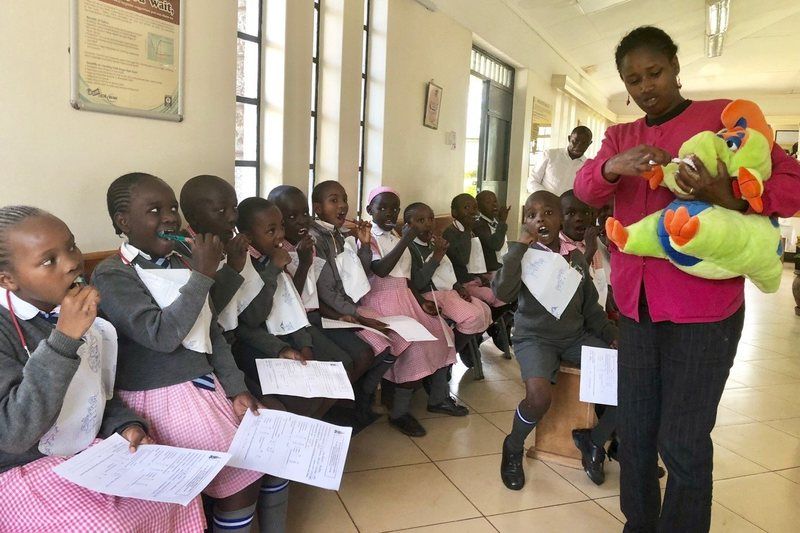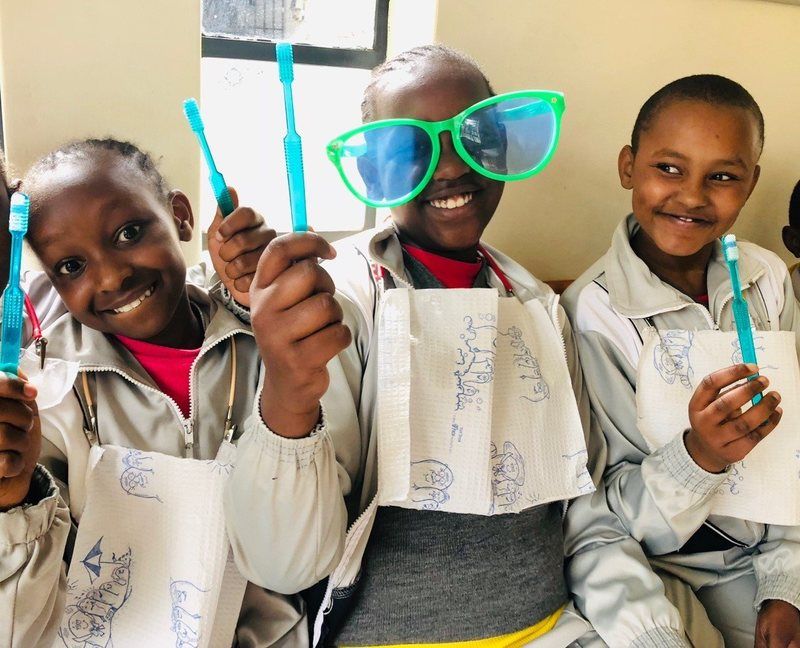 After their initial oral health education lesson, students are seen by the intake dentist. The intake dentist and their assistant work diligently to create an energetic and positive experience for each student who visits the GDR clinic. Sometimes it takes a little extra encouragement to ease the anxiousness of first-time patients – silly glasses always help!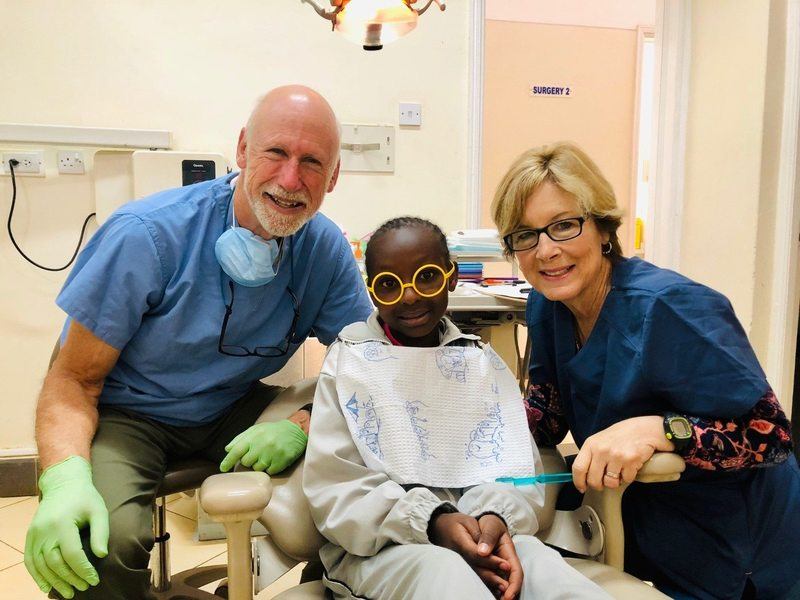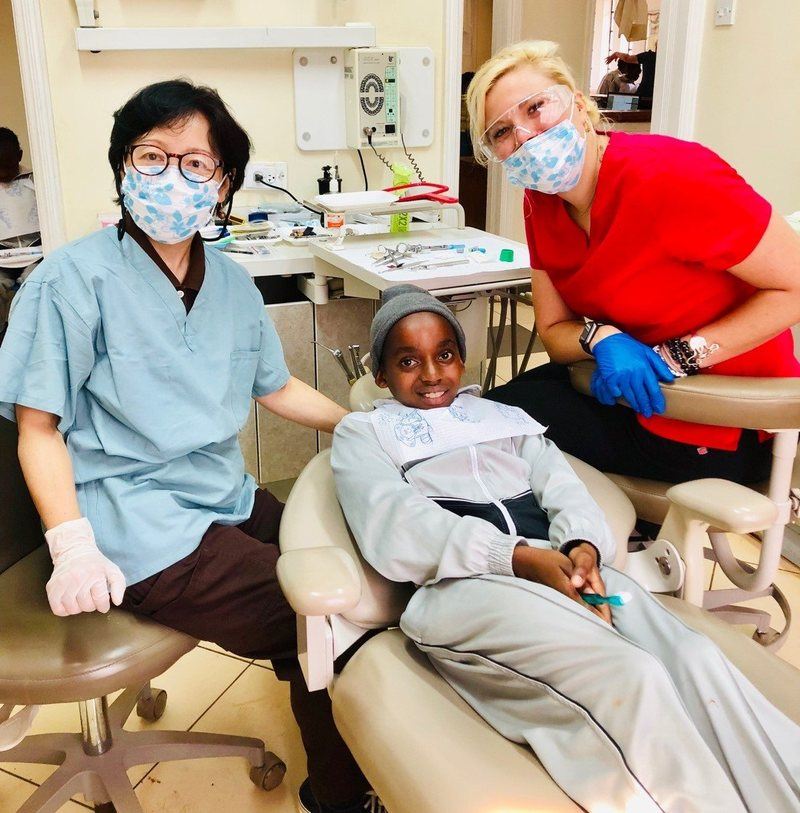 Students are then seen by the treating dentist or hygienist, where they receive free, comprehensive dental treatment and an instructional lesson in proper brushing.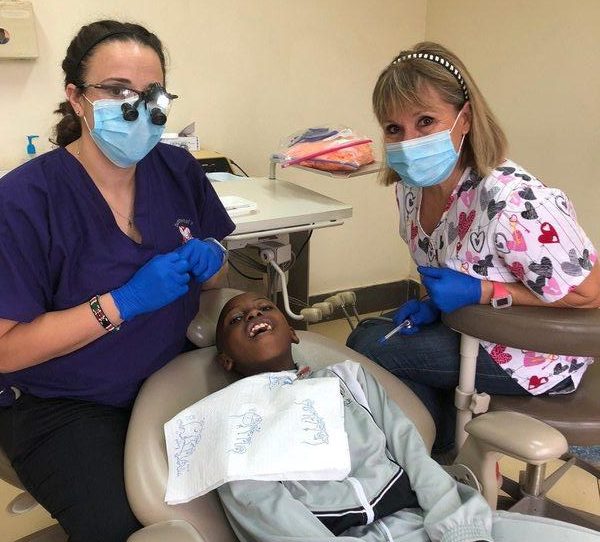 After the clinic, volunteers enjoy an impromptu evening cooking class from Francis! He is the lead chef and mastermind behind the Kenyan dishes served each day at mealtime.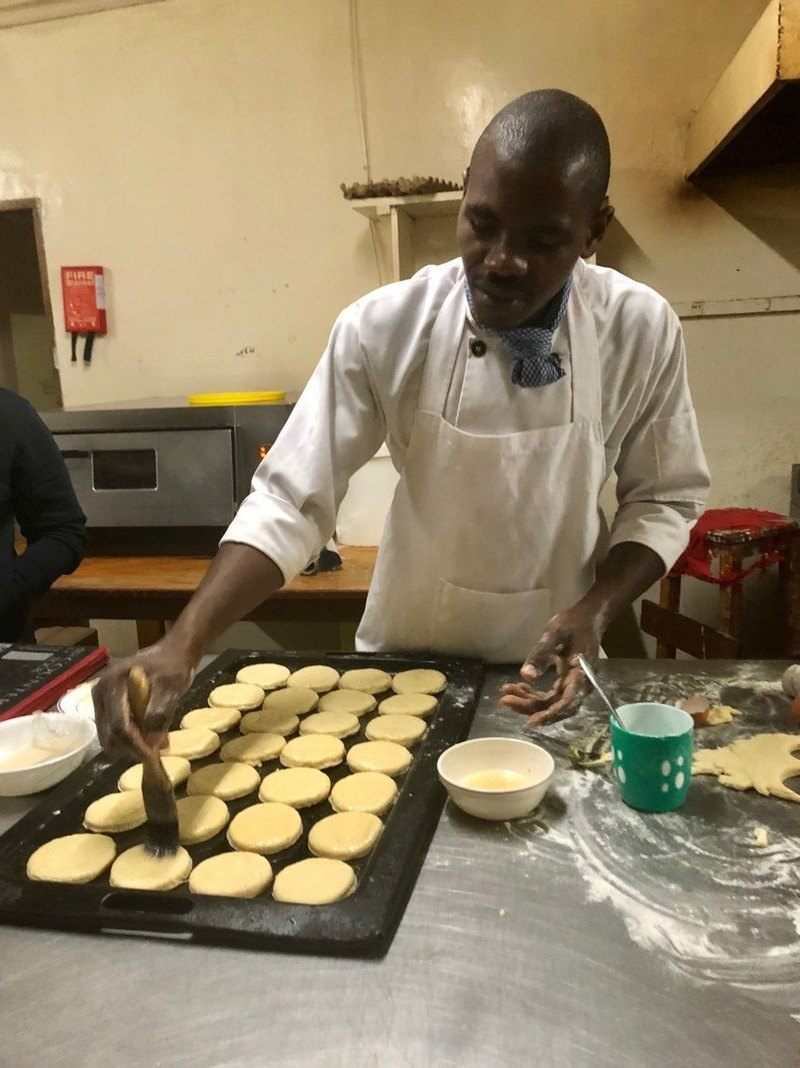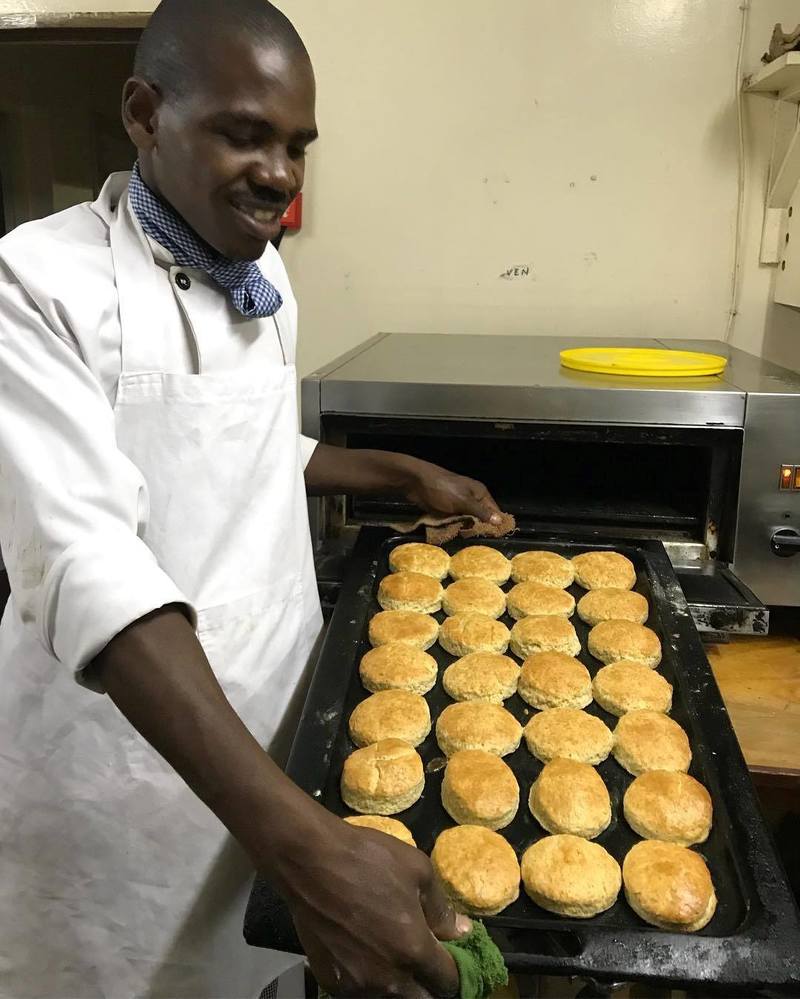 It's clinic day three and word has spread that the dentist is in town! Have you ever seen a cuter or more excited group of children waiting to go to the dentist? Sweet shouts of enthusiasm from the crowd let everyone know they are there and eager to be seen.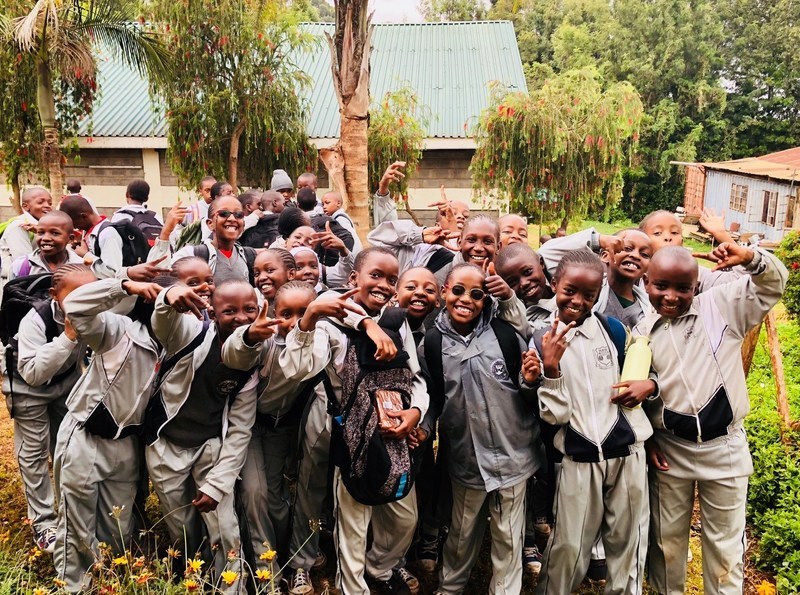 After a week of working in at the clinic, volunteers travel to the Masai Mara for a rich, cultural experience and three-day safari. Sightings of giraffes, elephants, leopards and lions keep everyone's eyes peeled during safari excursions.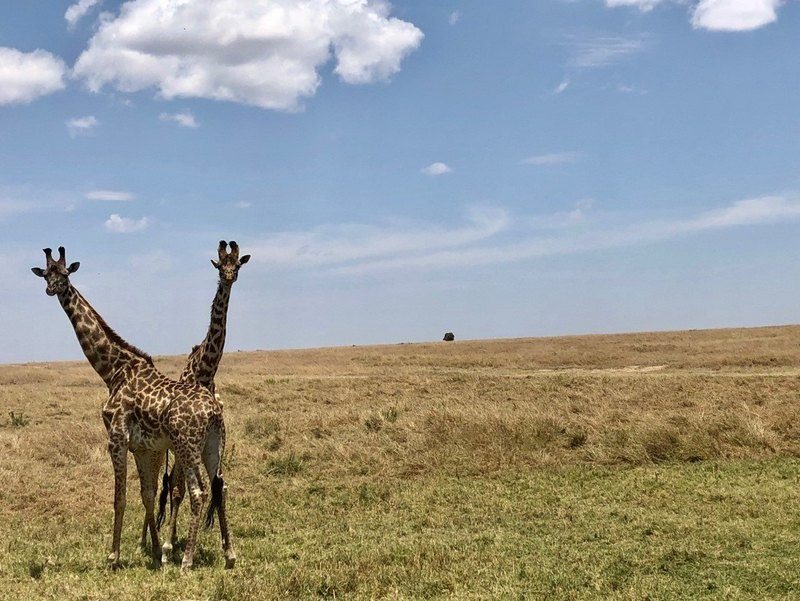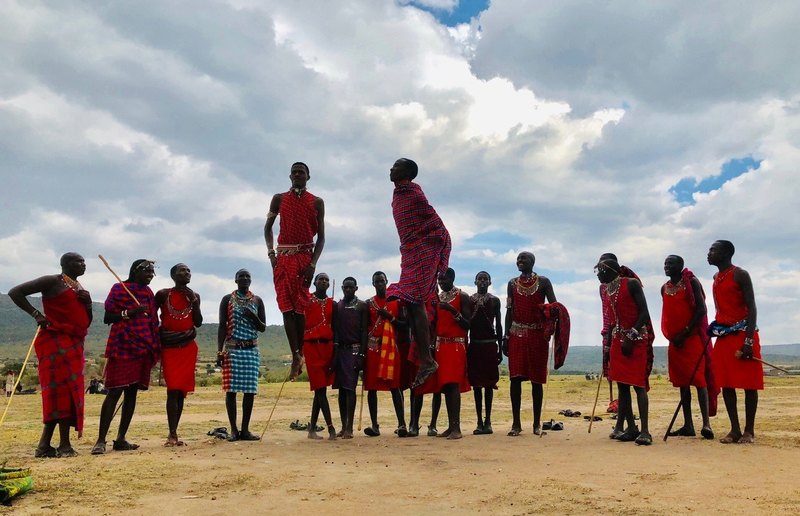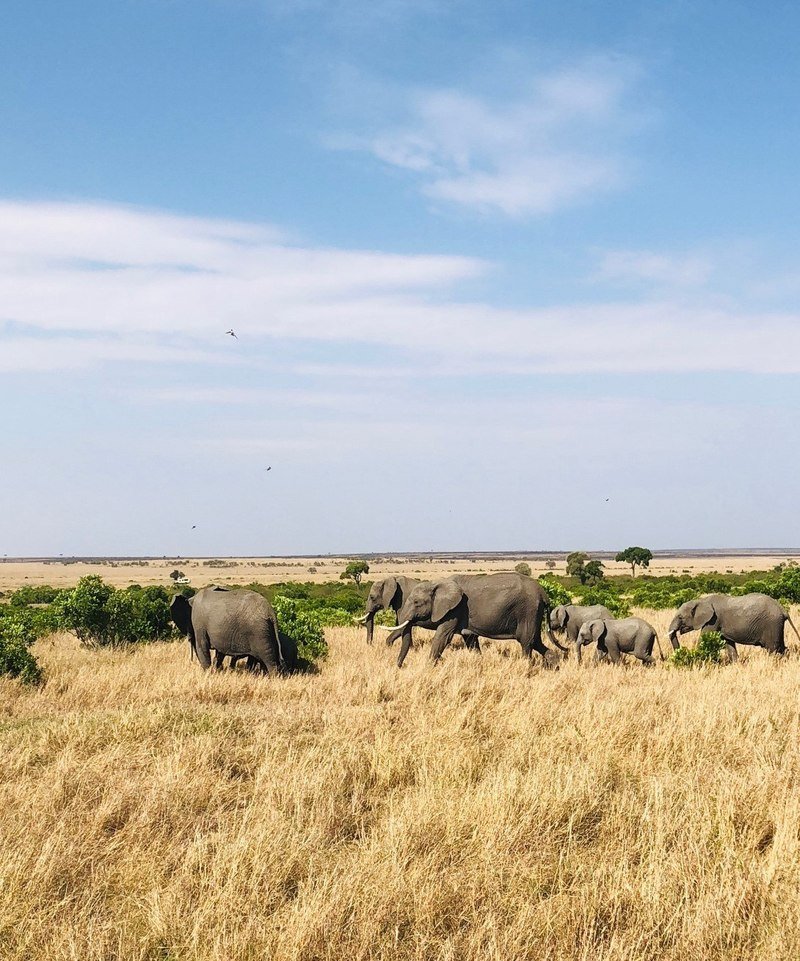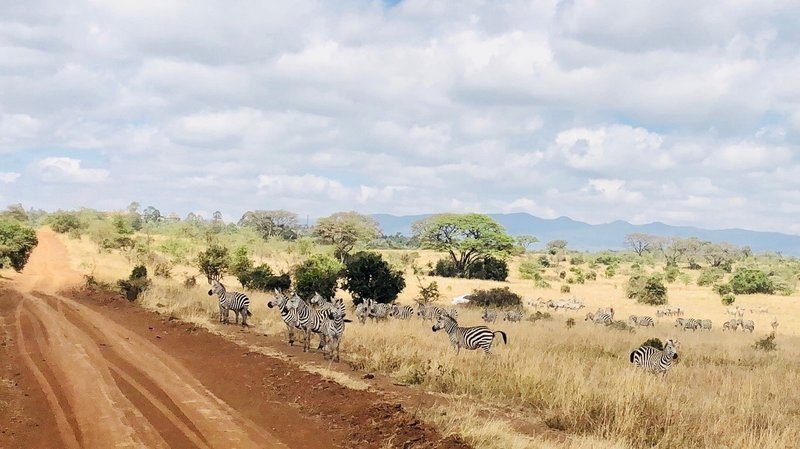 Kenya offers a sense of true adventure for those who choose to travel there. From local cuisine to lions hiding in the bush, a trip to Kenya will be full of memories that last a lifetime.
If you are seeking a unique, cultural adventure while abroad, our Kenya clinics are the clinic for you. In 2019, GDR plans to host two clinics in Kenya during the months of June and July. Email volutneer@globaldentalrelief.org for more information!