Posted on February 5, 2018.
Global Dental Relief (GDR) partners with Cranberry USA, a dental supply company, to offer volunteer scholarship opportunities to pre-dental and pre-dental hygiene students. In 2017, Cranberry USA awarded five $1,000 scholarships to students who are passionate about bringing dental care to kids overseas.
Scholarship recipients attended clinics in Guatemala, Kenya, Nepal, and Cambodia. The awarded scholars were able to join Global Dental Relief as general volunteers and gain hands-on experience from seasoned dental professionals during their time abroad.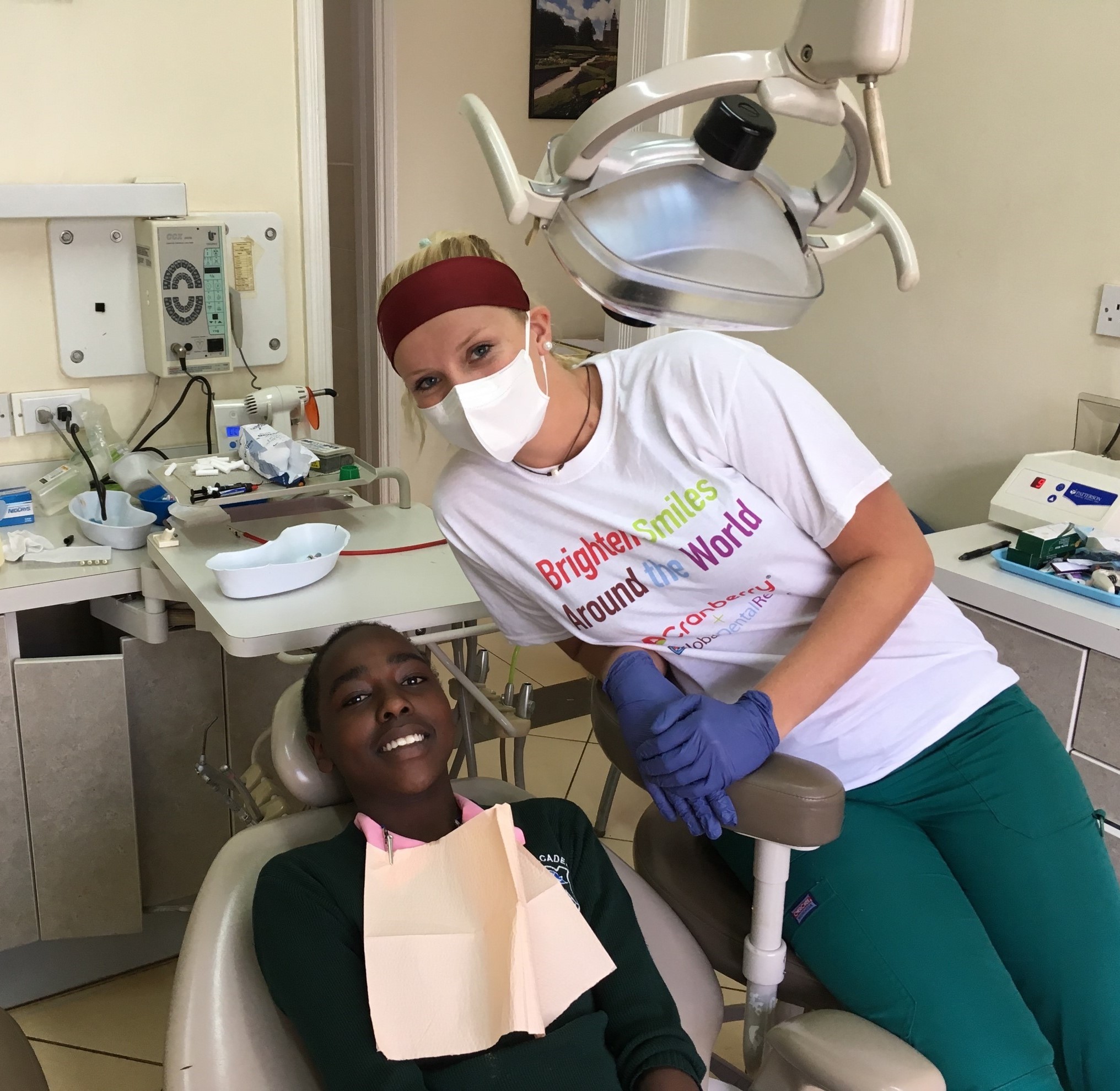 Abby Washam, 2017 Cranberry scholarship winner, working chairside in Kenya.
Scholarship winner, Rada-Mayya, attended a GDR clinic in Kathmandu, Nepal last year: "This trip changed my life. I learned by helping others in need my life has a true meaning. I have learned that dentistry will allow me to combine my scientific and technical expertise with my desire to treat the underserved, while constantly being challenged to improve myself professionally and personally … Without a doubt, I returned home with a broader perspective, and a new appreciation of cultural diversity."
The Cranberry Volunteer Scholarship provides a unique opportunity for aspiring dental professionals to experience the world of dentistry firsthand. Volunteers spend six days working in the clinic performing a variety of different tasks. Recipients assist dentists and hygienists, teach oral health education, apply fluoride treatments, manage clinic flow and help keep records for each patient seen in our clinic.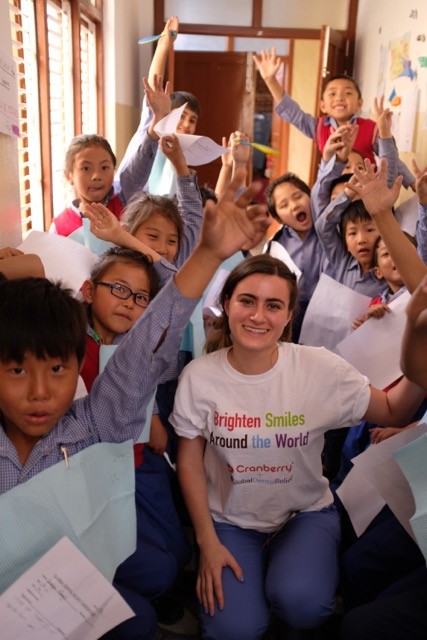 2017 Cranberry Scholarship Winner, Rada-Mayya, pictured with children in Nepal during her time working at GDR's clinic in Kathmandu.
Are you a pre-dental or pre-dental hygiene student with a passion for serving children in need? We invite you to gain first-hand experience by joining Global Dental Relief in our endeavor to bring free dental care to children overseas. By applying for the Cranberry Scholarship, you will have the chance to win a $1,000 scholarship towards a 2018 clinic in Kenya, Guatemala, Nepal, India or Cambodia.
If you are interested in this unique opportunity, please call us at 303.858.8857 or email volunteer@globaldentalrelief.org for more information.