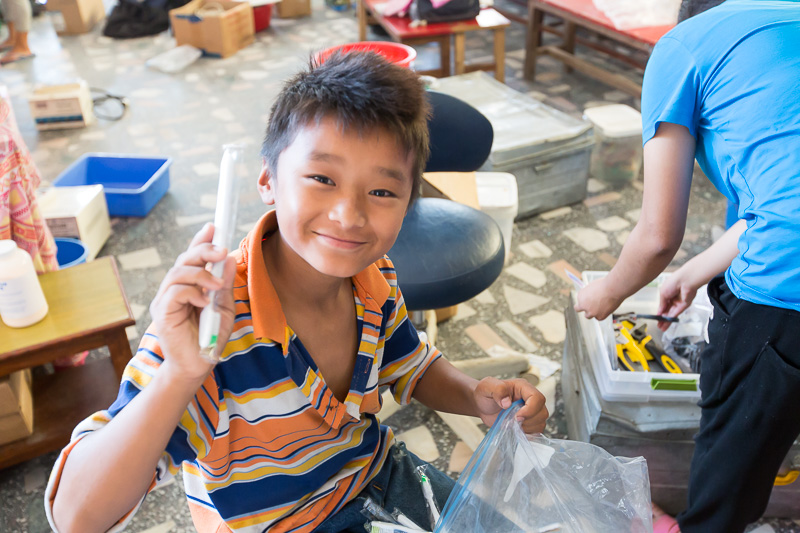 Today is set up day for our Mobile Dental Clinic. We start with an empty but clean room – here in Nepal this is a school classroom.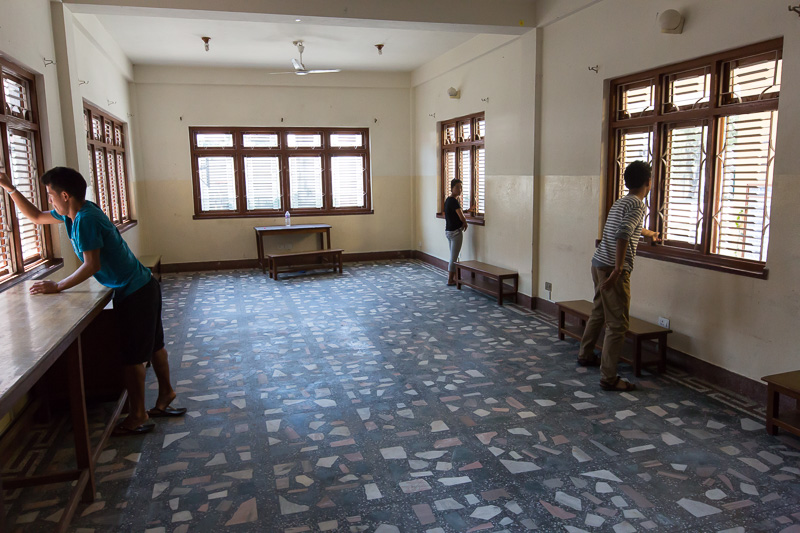 We open the storage room – this room contains 10 portable dental units, 2 large air compressors, hundreds of dental instruments, portable dental chairs, toothbrushes, gauze, gloves and all the myriad items needed to put on a full scale dental camp.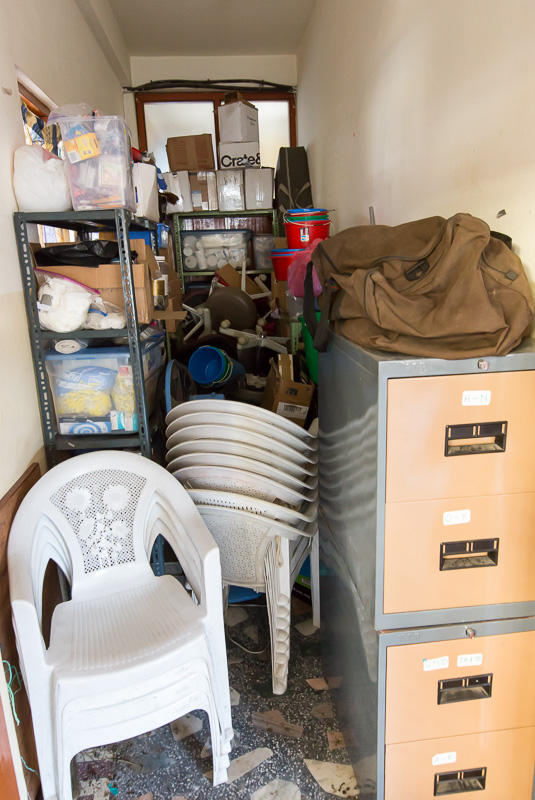 Add to that six well trained students from our local school – each with experience serving as a chair side assistant and well versed in the details of clinic set up.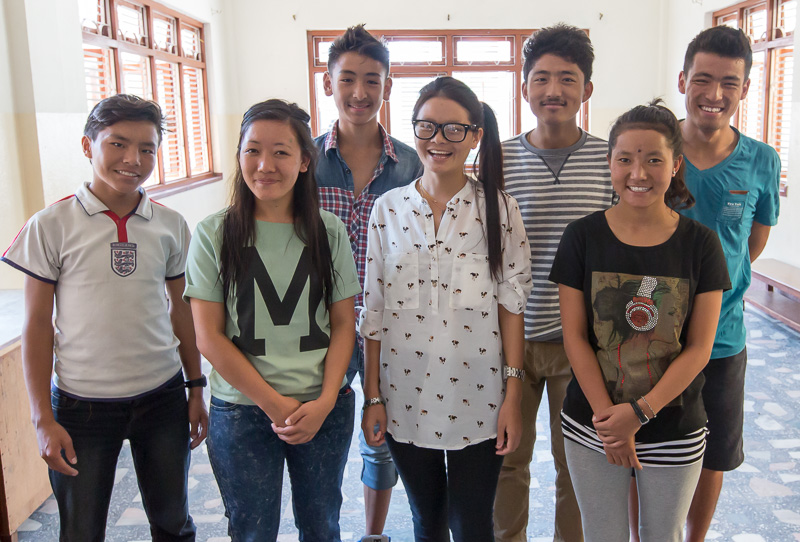 The students form a chain to pass items out of the storage room and discuss the best location for the amalgamators. They skillfully set up each dental unit and stow supplies by type on the clinic shelves. Gradually, the clinic begins to take form.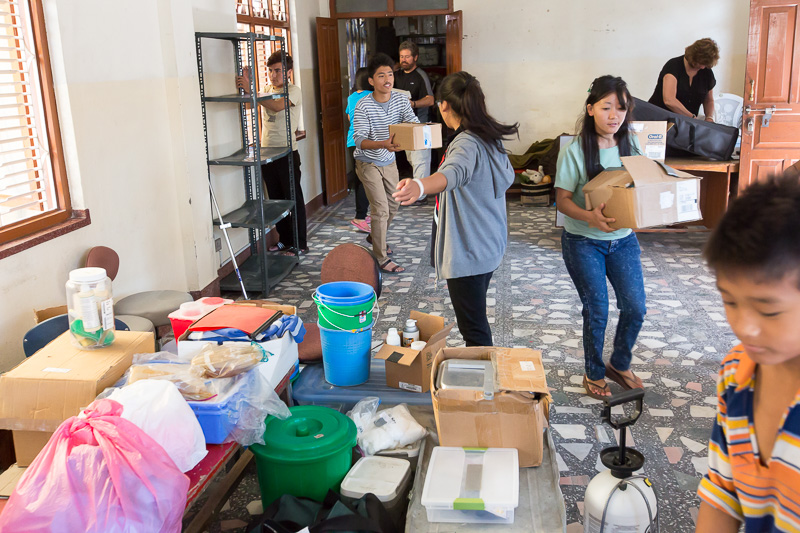 The human chain unloading from storage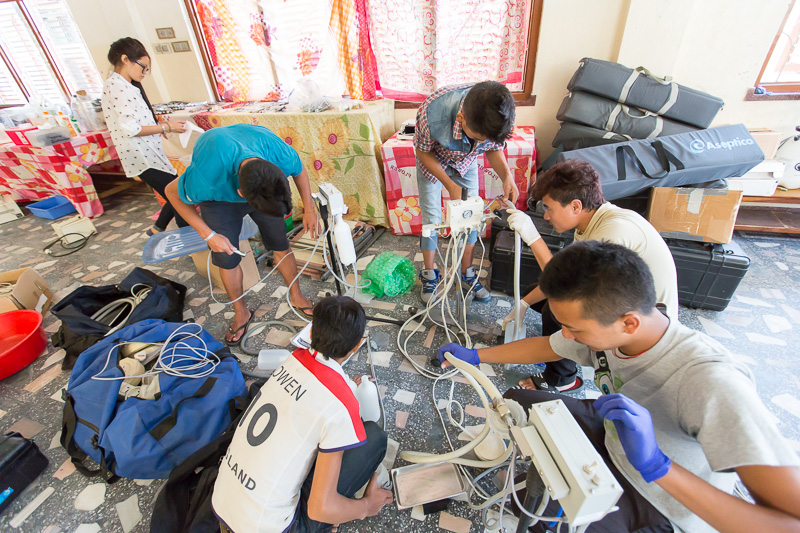 Setting Up the Dental Units
Peter Vanicek, DDS and I are the Global Dental Relief leaders in charge of set up today. Peter dives in to learn the art of connecting 7 dental units to the compressors and generator. He is taught by Tashi Dundhup who is in class 9 and a veteran of clinic work. I sneak outside for a short respite and my my favorite pastime — reuniting with the SMD kids.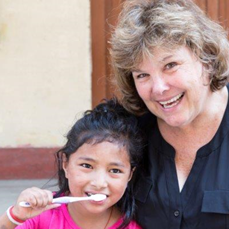 The best part of the day
The work is hard and detailed. The front desk needs patient charts laid out, stickers organized (one for each student as they leave the clinic), and toothbrushes at the ready. Each dental station needs a portable chair and unit, gloves, gauze and a complicated assortment of dental supplies. Instruments are sterilized and sorted. Autoclaves, amalgamators and curing lights are put in place, supply shelves are filled to brimming, and clinical wipes prepared using gauze and birex.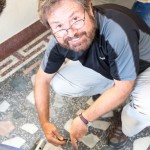 Peter Vanicek, DDS
After several hours the storeroom pile takes on the shape of a fully stocked dental clinic. We will return tomorrow for fine tuning but the bulk of the hard work is done – the clinic is gleaming and ready to go!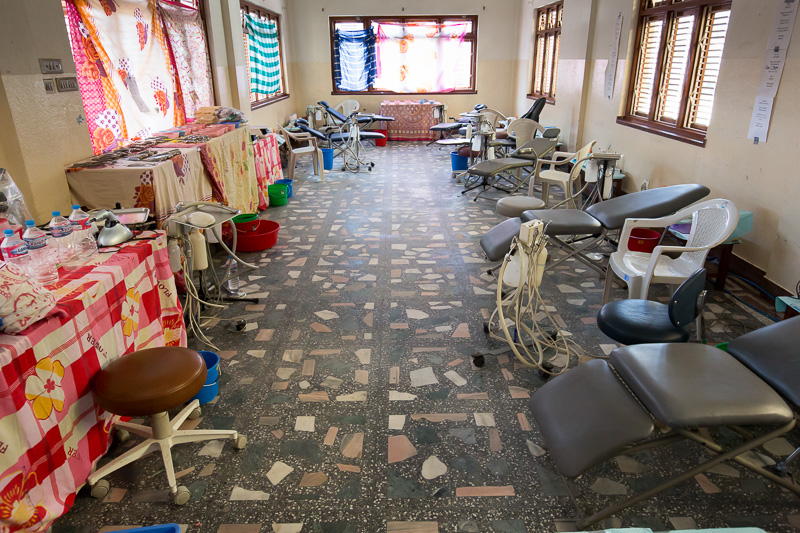 All ready for patients — here we go!