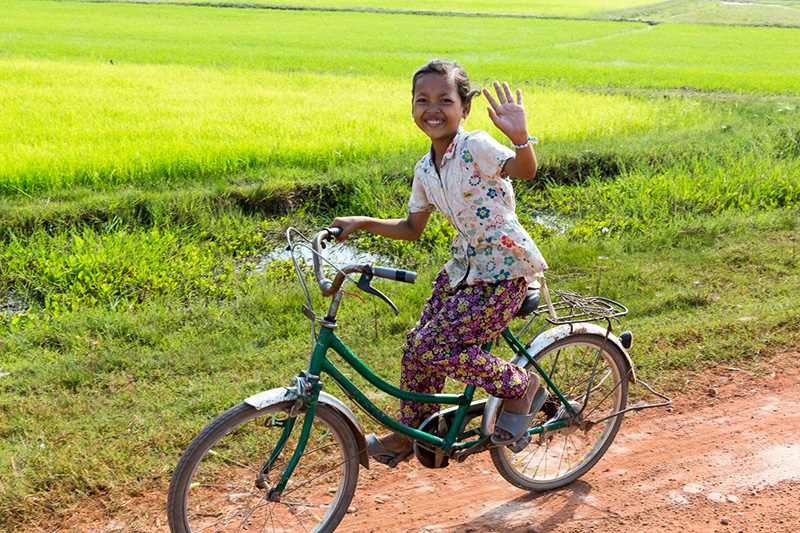 Daybreak shows silhouetted palm trees and a cool, clear morning. At 7:15 we head to clinic – we start early in Cambodia to beat the heat of the day. After a 20 minute drive we are deep in the countryside, passing ox carts and swarms of children biking to school.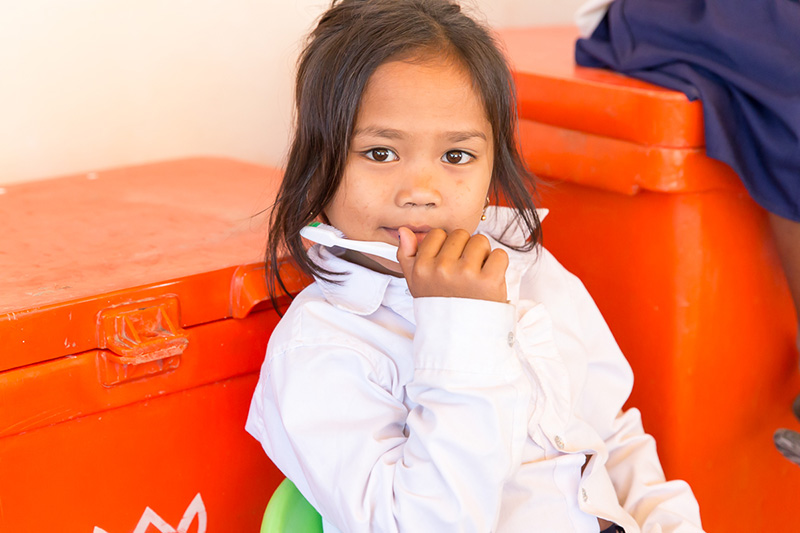 ur team of six dentists, one dental assistant and 13 non-dental volunteers are from five US states, Canada and Malaysia. Non-dental volunteers include an ICU nurse, commercial fisherman, foreign service officer, teacher, a CEO and retirees.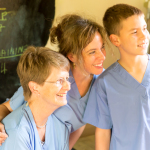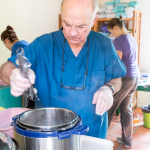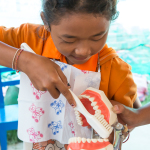 This morning on the bus the team is quiet as they prepare for work in this new and sometimes challenging environment. We arrive at a village school built by, HUSK, an NGO that provides free supplemental education, particularly English and hygiene classes, to local children. The clinic is set up in a converted classroom – close quarters for six dental stations.
The day begins quickly and efficiently – students receive a dental chart, a new tooth brush and toothbrush instruction. Patients line up at the door chattering excitedly.