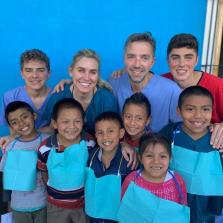 Are you interested in joining a Global Dental Relief clinic but aren't from the United States? No problem! GDR welcomes volunteers from all over the globe on our dental volunteer projects. Each year, roughly ten percent of GDR volunteers come from borders beyond the United States. Global Dental Relief has hosted volunteers from Canada, Australia, New Zealand, Germany, Hungary, United Kingdom, India, Portugal, Romania, and Thailand – just to name a few!
Last year, Rupan Kaur – a dentist from Punjab, India – joined GDR at their clinic in Ciudad Vieja, Guatemala. She shares of her experience below:
"I was introduced to GDR at an ADA conference held in San Francisco in 2019. I felt at that moment, if in the future I got a chance to volunteer, it would definitely be for Global Dental Relief.
Everyone was kind and quite helpful with all the important details. This pretty much made up my mind to volunteer [on] future clinics with them.
The best advice I would give to all the aspiring international volunteers is to quickly sign up for upcoming GDR clinics! It's a fulfilling experience to provide exceptional oral care to underprivileged communities."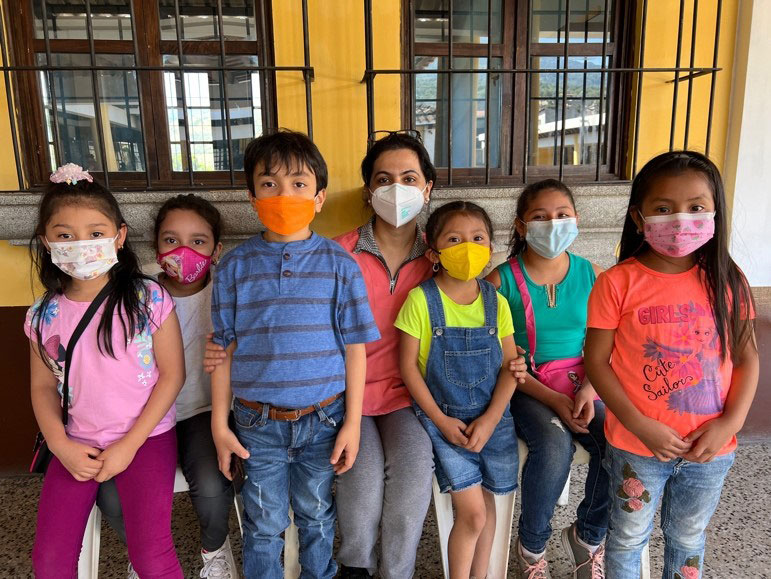 Rupan (pictured above) with patients at a GDR clinic in Ciudad Vieja, Guatemala.
Well, you heard Rupan… contact Global Dental Relief today and sign up for the adventure of a lifetime!
With nine clinic locations in seven different countries, the opportunities are endless. GDR has over 20 clinics scheduled this year and would love to have YOU join.
Email volunteer@globaldentalrelief.org to hear how you can join GDR in their efforts of providing free dental care to children around the world.