Posted on September 17, 2018.
With a motivation to provide treatment to children in more remote locations, Global Dental Relief is now offering a one-of-a-kind experience for return volunteers! This September, GDR launched their very first Small Adventure Clinic and it was a huge success.
Read below to hear it first from GDR Co-Director, Laurie Mathews.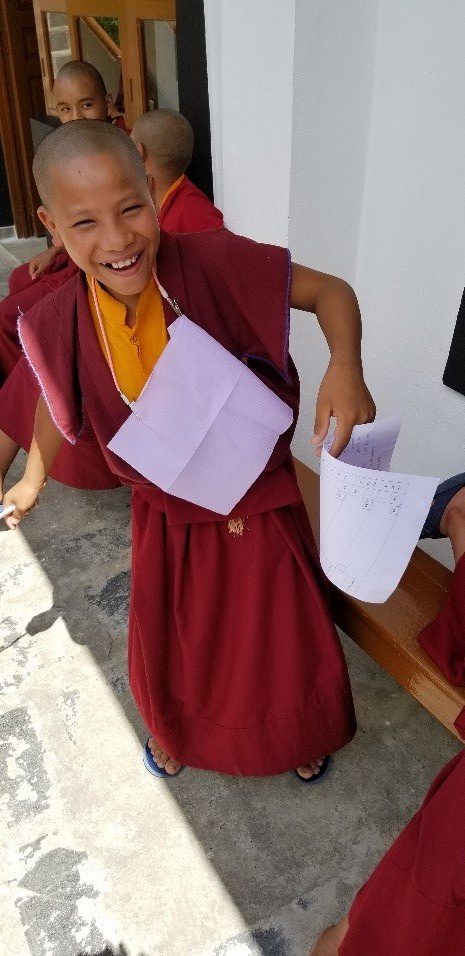 Dear Friends of GDR –
Yesterday GDR volunteers finished our first Small Adventure Clinic situated in the foothills high above Kathmandu in Nepal. It was an amazing experience for all, as GDR attempts to go deeper into rural areas to reach children beyond any access to care.
Our group included 3 dentists, 1 hygienist and 5 general volunteers, joined by a local Nepali hygienist Rojeena and led by Trip Leaders Laurie Mathews and Tamera Bedford. The group traveled by van over muddy but passable roads for two hours to reach our destination – the spectacular Thranghu Monastery perched on the ridgeline above steep, terraced hillsides.
The five-chair clinic was set up in the newly constructed monastery clinic and our "expediter" was Wangchuk Rapten, a medically trained monk in charge of the clinic. Each day brought a new group of patients –we treated young monks and two schools of children who had to walk 1 1/2 hours each way to get the first dental care of their lives.
Volunteers were touched by these kids – about half had good teeth and the other half were living in chronic pain from untreated dental problems. Days were filled with cultural interactions as volunteers taught these children the rudiments of oral health diet and tooth brushing instruction, and discussed individual treatment options.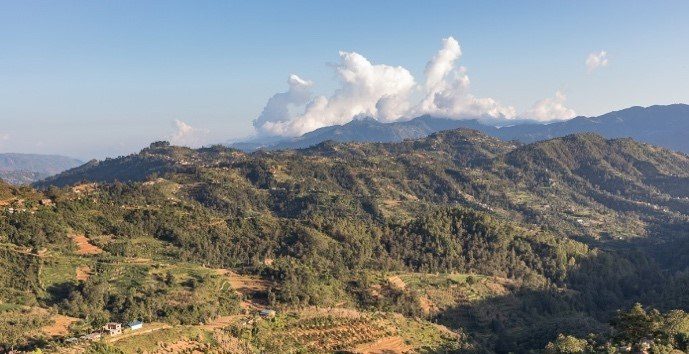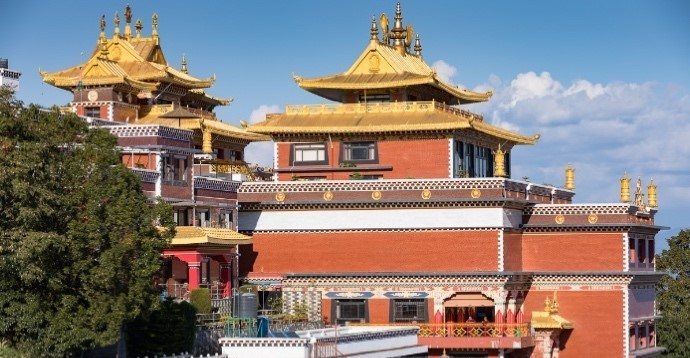 This trip, volunteers stayed at a lovely guesthouse, equipped with hot water and intermittent Wi-Fi. Meals were eaten with the 300 resident monks, accompanied by beautiful chanting before each meal.
Rural clinics can be full of unexpected challenges. Volunteers worked unpredictable hours as patients arrived from long distances and compressors struggled with fluctuating current loads. The trip was chock full of new cultural experiences as well – a haunting circumambulation by 300 monks in full ceremonial robes, time for a beer at the local canteen, made up songs and games with the in-demand "toothbrush dinosaur," torrential monsoon rains and tiny glimpses of the massive Himalayas in the distance.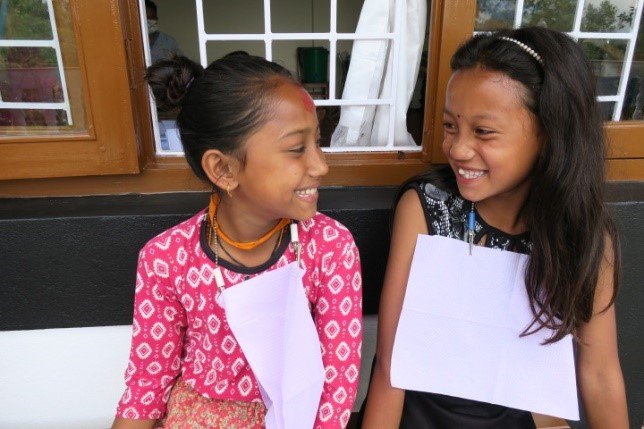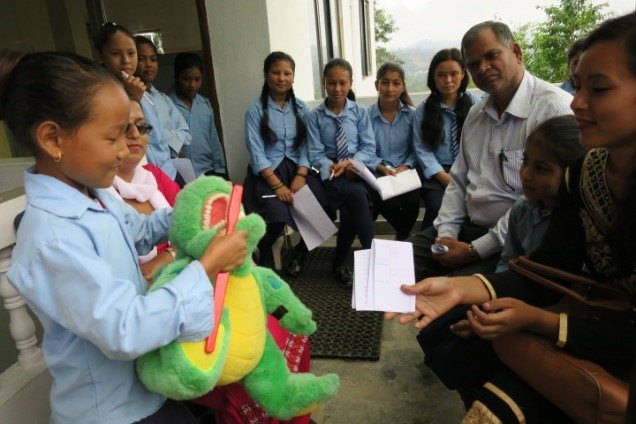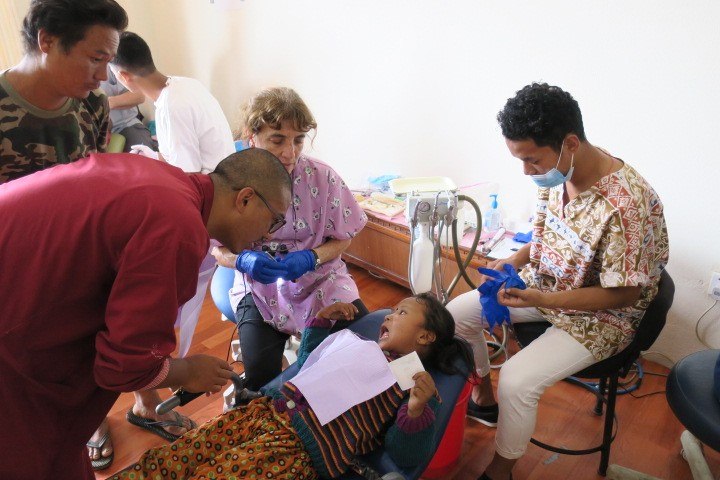 Small Adventure clinics allow GDR to reach new populations of children and volunteers to stretch their travel skills with a deep immersion into local cultures. Together, the Namobuddha team formed deep bonds as they marveled at this magic time together.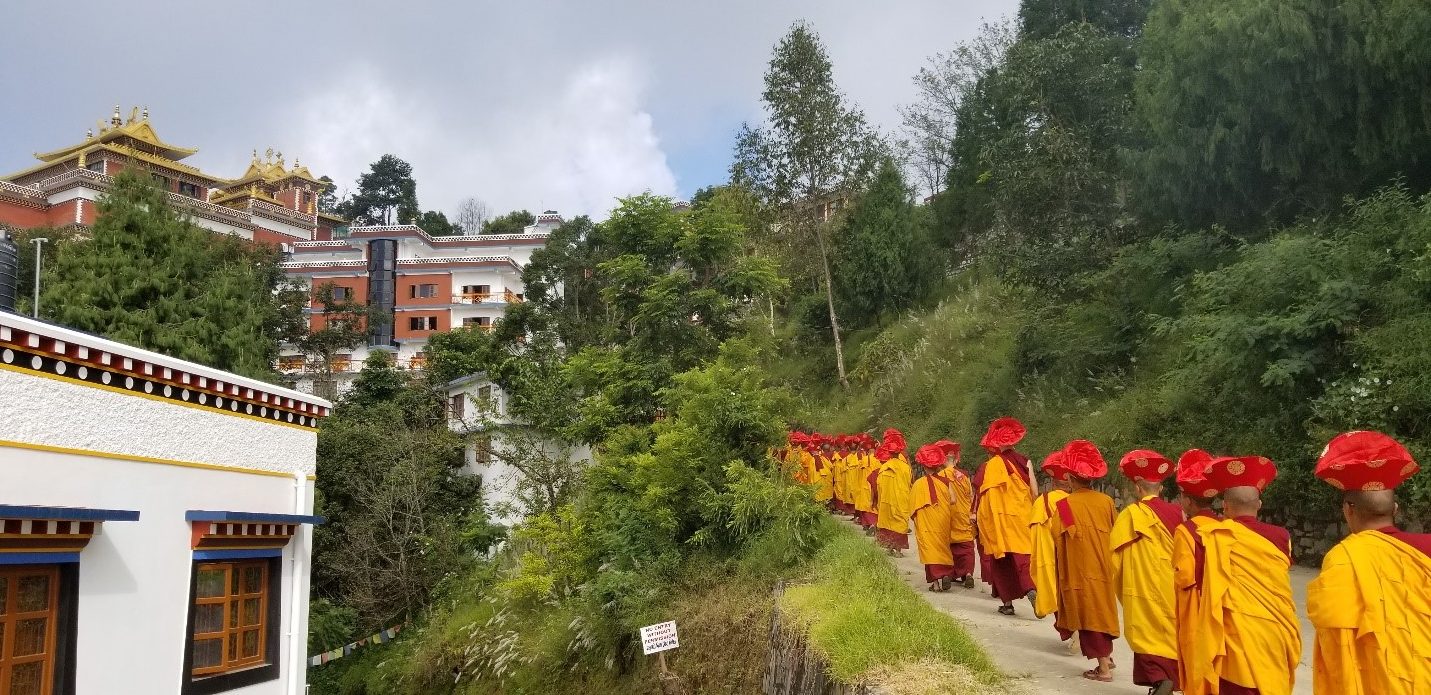 GDR has two trips planned to Namo Buddha in 2019. For more information about how you can join us at this very special location, email volunteer@globaldentalrelief.org.
It means a great deal to us to be able to expand our care to more kids in 2019!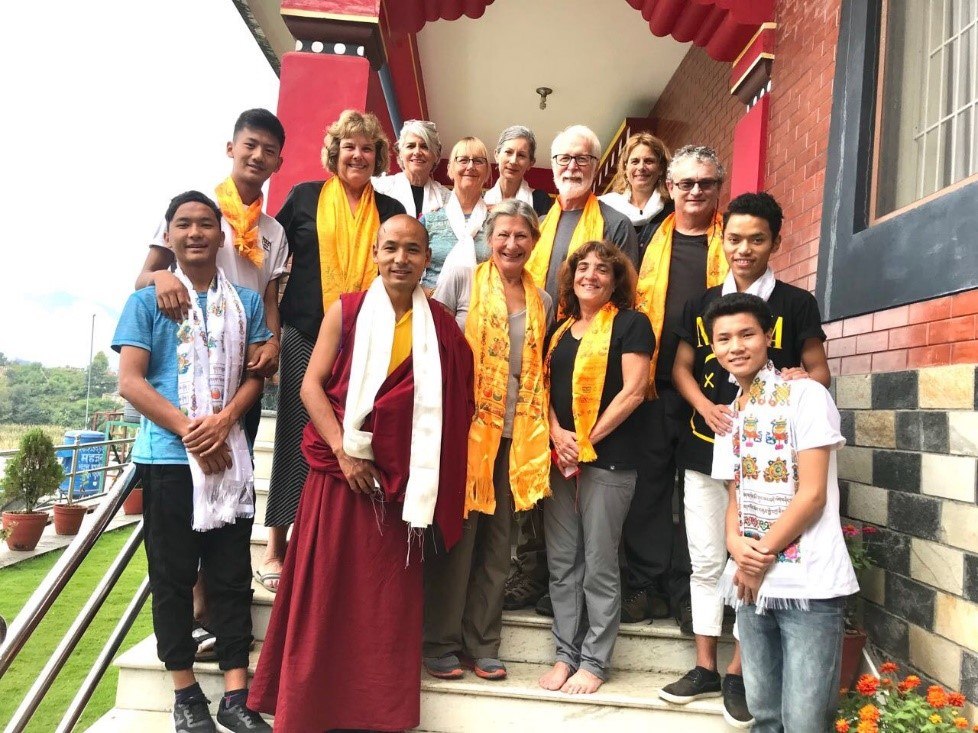 Pictured above: Nepali student assistants and GDR's very first Small Adventure Team in Namo Buddha.