Posted on July 30, 2018.
Over the past two years, Global Dental Relief (GDR) and Cranberry USA have partnered to offer a scholarship program for pre-dental and pre-dental hygiene students to volunteer abroad in GDR clinics. During that time, Cranberry awarded eight $1000 scholarships to students across the US attending GDR clinics.
This year, three Cranberry scholarship recipients will volunteer in Guatemala, Nepal and India. Inside the GDR clinic, scholarship winners have the opportunity to work alongside dentists and experience dentistry in a whole new light.
Volunteering in clinics overseas provides a once in a lifetime opportunity for pre-dental students to gain hands-on experience and training in a unique clinical setting.
Meet our 2018 Cranberry Scholarship winners!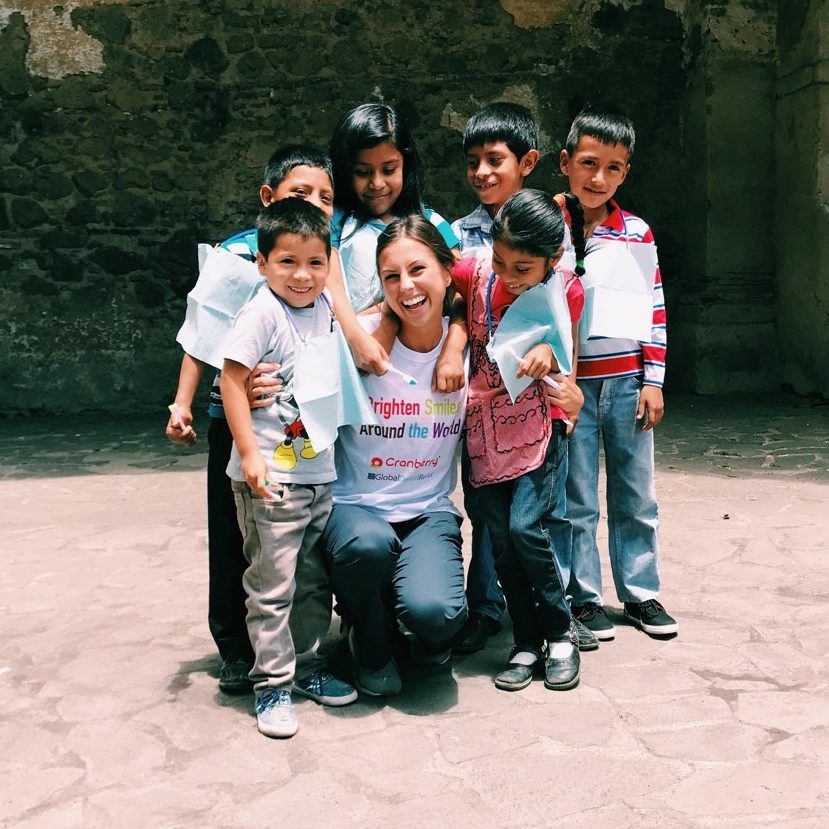 Abby Eskina – Abby is an aspiring dental hygienist and current student at Kansas State University. Through first-hand, positive experiences with dental professionals, Abby knew that helping people achieve a beautiful smile was the profession for her. Reflecting on time shadowing professionals in a dental office, Abby shares, "Dental hygiene is an important component of self-esteem and overall health … A beautiful smile makes a lasting impression."
As a Cranberry scholarship winner, Abby attended a GDR clinic in Antigua, Guatemala where she was able to bring free dental care to over 500 children. During her time in the clinic, Abby assisted talented and well-trained dentists from all over the world.
"Going to Guatemala and being surrounded by people who love dentistry made my passion for the profession even greater and provided me with the certainty that I want to pursue a career in dentistry."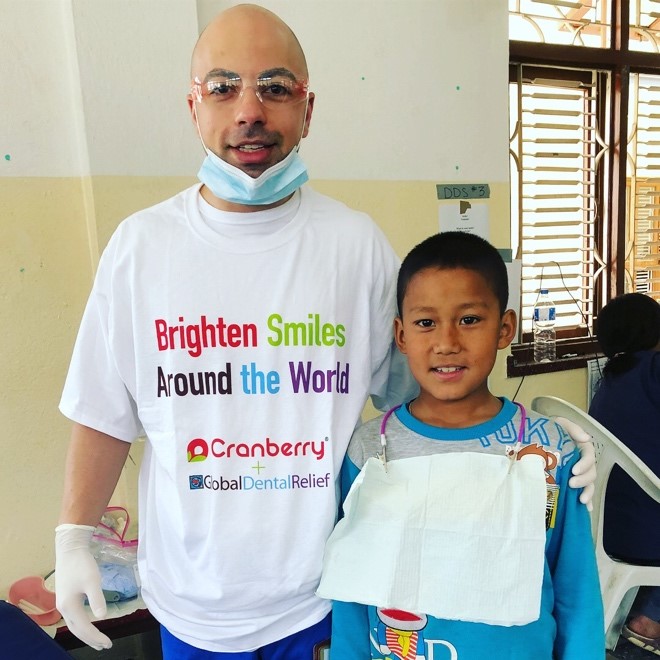 Kevin Arafat – Kevin is a recent pre-dental graduate who is currently applying to dental schools for the 2019 cycle. As a Cranberry scholarship winner, Kevin was able to attend a GDR clinic in Kathmandu, Nepal last spring and helped provide treatment to 892 students!
The "combination of science and art" is what draws Kevin to the dental field. With a passion for serving others and improving overall health, Kevin decided dentistry was the career for him.
Looking back on his time in Kathmandu Kevin says, "I am truly thankful for the support of Cranberry, they made this journey possible. My dental peers and the amazing people I volunteered with have truly shown me that dentistry is the right path for me."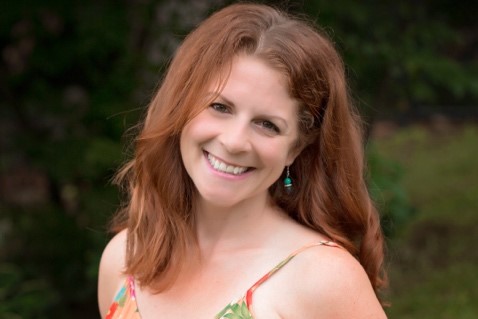 Michelle Symonds  – Michelle is currently studying dental hygiene at Quinsigamond Community College in Massachusetts. She will attend a GDR clinic in Ladakh, India this fall as a general volunteer.
Michelle was initially drawn to hygiene because of the preventive nature of the work. She sees a need to help people avoid oral infection through oral health education. Michelle has volunteered in a host of dental programs but GDR will be her first clinical experience overseas.
Michelle's ambition is to become a dental therapist – a mid-level provider. She wants to help fill the need of access to dental care for the elderly, low-income or disabled. This is what motivates her to continue on the path of dentistry. We're looking forward to having her with us in India this fall!
Scholarship opportunities for students like Kevin, Michelle and Abby are made possible by the partnership and generosity of organizations like Cranberry USA. Cranberry gives students, who otherwise wouldn't have the opportunity, the chance to experience dentistry in a clinical setting overseas.
Through this partnership, GDR and Cranberry are able to help provide free dental care to thousands of children in need around the globe! For more information on scholarship opportunities with GDR, email volunteer@globaldentalrelief.org.