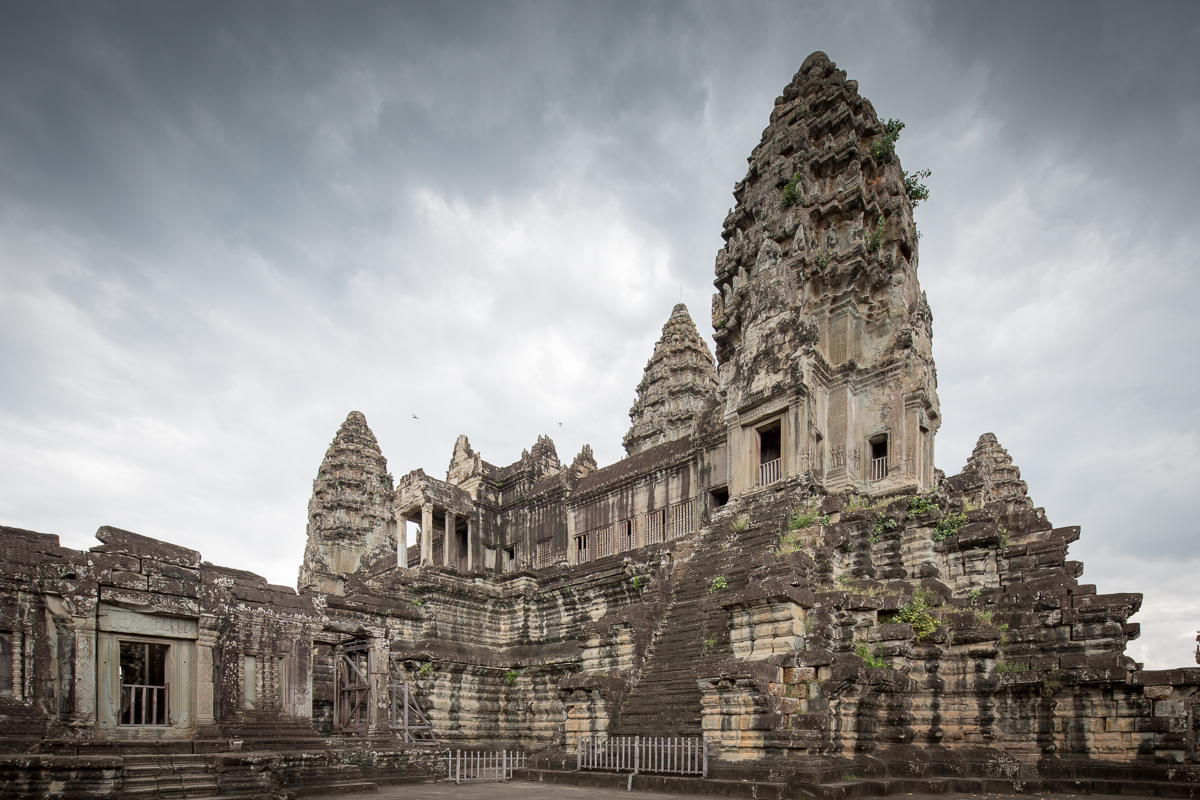 As Cambodia's most popular tourist destination, Siem Reap offers a fascinating blend of traditional and modern life. During your work with Global Dental Relief (GDR), you will have many opportunities to experience the unique splendor and culture of Cambodia.
During the time spent in Cambodia, volunteers stay at the Shinta Mani Resort, a boutique hotel that is run by the Shinta Mani Foundation (SMF). Founded to improve the economy and reduce poverty, this nonprofit organization provides free hospitality training to help underprivileged Khmer develop employment-ready skills and experience. The Shinta Mani Foundation improves the lives of villagers by installing wells, providing homes and offering employment opportunities. And now in partnership with GDR, SMF is extending dental care to village children.
A few of the many sites you will see on sightseeing days during your trip include:
• Angkor Wat: One of the largest religious monuments ever built, this temple complex is believed by many to be the Eighth Wonder of the World. The five towers stand as symbols of Mount Meru's five peaks, and the moat represents the world's oceans.
• Ta Prohm: Ta Prohm was built in 1186 and over the centuries has been engulfed by the jungle. While other temple structures of the Angkor complex have had their jungle overgrowth removed, Ta Prohm remains largely as it was when it was discovered by French explorers in the 19th century.
• Kampong Khleang: There are three main floating villages in Siem Reap; of them, Kampong Khleang offers the most authentic experience. The village is comprised of several dozen wooden structures–homes, schools, clinics–floating on the river. During the dry season, the village rests on Tonle Lap Lake but will move along the river according to the time of year.
• Cambodian People: One of the most rewarding aspects of volunteering overseas is the opportunity to connect with the local people and culture. Unlike a sightseeing tour, volunteering offers the chance to work side-by-side with the Khmer people and to learn about their way of life. Take the time to get to know your Khmer colleagues and to sit with the kids in the clinic. Our volunteers report that by far, the friendships they form with the local people is the most fulfilling part of the experience.
Learn more about exciting opportunities in Cambodia by reviewing the trip itinerary or contact our office today. We are excited to welcome you aboard our mission to provide much-needed dental care to the children of Siem Reap and offer you a life-changing experience.