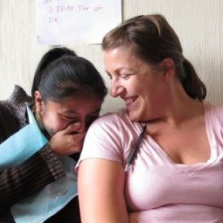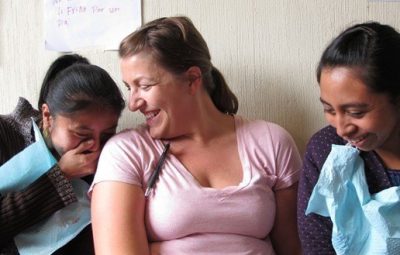 Interested in volunteering abroad, but not sure if the project fee fits into your budget? Fundraising is a viable option for those wanting to volunteer their time and expertise on a GDR clinic. We have had many volunteers achieve their fundraising goal and cover a portion – if not ALL – of their project expenses!
If you're new to fundraising, the process can seem intimidating. Don't let that deter you from embarking on the trip of a lifetime!
Here are 10 tips that will set you up for success:
1. Start by making a list of everyone you know. Don't leave anyone off. You never know who might be willing to help you achieve your goal. The more contributions, the better, so consider expanding beyond your inner circle of close friends and immediate family members. The cardinal rule of fundraising is that if you don't ask, you won't get anything. Take time to think about who you know.

2. Write out your goals and reasons for volunteering. You can include these in your fundraising letter, allowing donors to see how their money will have an impact in the community where you will be volunteering.

3. Keep your fundraising announcement to one page. Too much information can be overwhelming. Donors are interested in contributing to a good cause. For example, you can say "Your contribution will help to deliver dental treatment and preventative care to areas where dental care is beyond reach physically and financially for most of the population."

4. Make the donation process easy and user friendly. Creating a website or GoFundMe makes it easy for the donor to learn about our cause and make a donation. GDR can provide you a payment link that connects directly to your project balance!

5. Ask for a specific amount of money. When you say "contribution", some people are thinking $20, while others are thinking $500. Tell people how much you want. Be honest with them about your financial goal and total amount needed to cover your trip costs.

6. Get creative! Brainstorm creative ways to engage your community. Host a bake sale. Design and sell t-shirts to help support your efforts. Create a presentation to share with small businesses, local humanitarian chapters or religious groups. The options are endless when it comes to fundraising!

7. Convey a sense of urgency. Let your potential donors know that you need to raise a certain amount of money by a given date. This limits their time to forget about giving you a contribution.

8. Give incentives. Many people who contribute money simply want recognition and praise. Write individual thank you letters, make recognition posts on social media, or bring back small souvenirs for people who donated to your trip. Having a send-off party is a great way to thank your donors personally!

9. Always follow up. Send personalized emails, texts and even make phone calls to your supporters. Tell those who have donated how important their support is to your cause. One call can make the difference between them sending a check or pushing the request to the back burner.

10. Organize a presentation upon your return. Tangible evidence of your work abroad helps people understand the impact of their donation.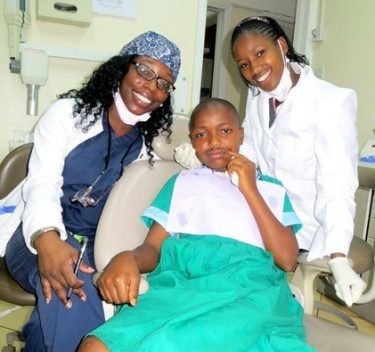 Hopefully, this list will prepare you to launch your fundraising campaign – and make your dream of volunteering a reality! We welcome people of all ages and backgrounds to join our clinics, and we would be thrilled to have you serve our mission!! Email us at volunteer@globaldentalrelief.org today and ask how you can sign-up for the ultimate volunteer experience with Global Dental Relief.