In partnership with the local community, GDR teams set up a clinic in the pueblo of Akumal. Akumal is located 105 kilometers south of Cancun and is home to indigenous Maya families who have moved to the area to find work. Volunteers stay in beachfront accommodations and walk to the pueblo each morning to work in the clinic. After five days in the clinic, participants have a free day to enjoy the beach, go snorkeling, or visit the famous ruins of nearby Tulum or Coba.
Project Cost: $2,175 (based on double occupancy)
Clinic-Only Itinerary: $2,025 (based on double occupancy)
Call our office for single-occupancy and triple-occupancy rates.
Volunteers may opt out of the sightseeing portion of the project and head home after the clinic.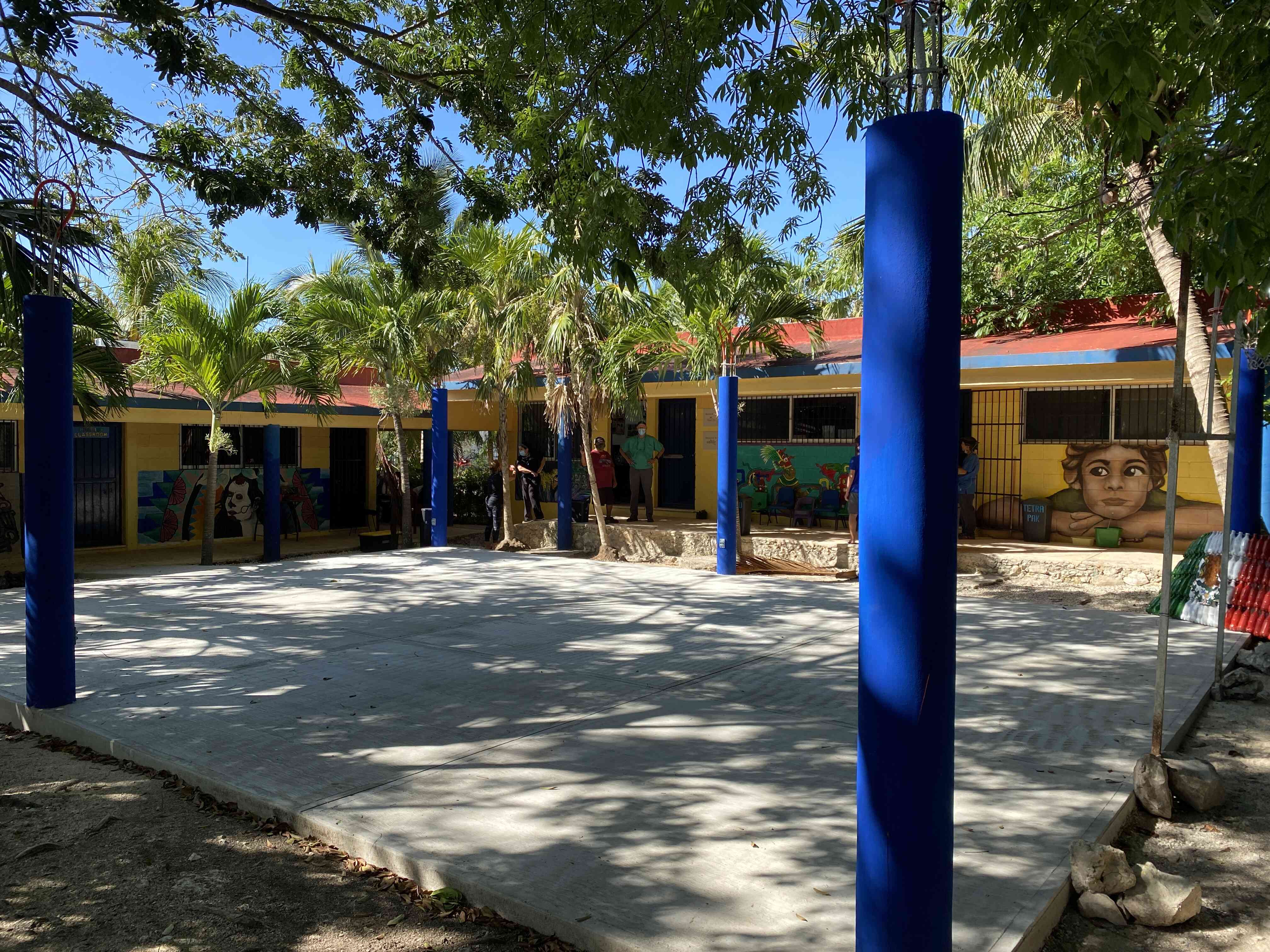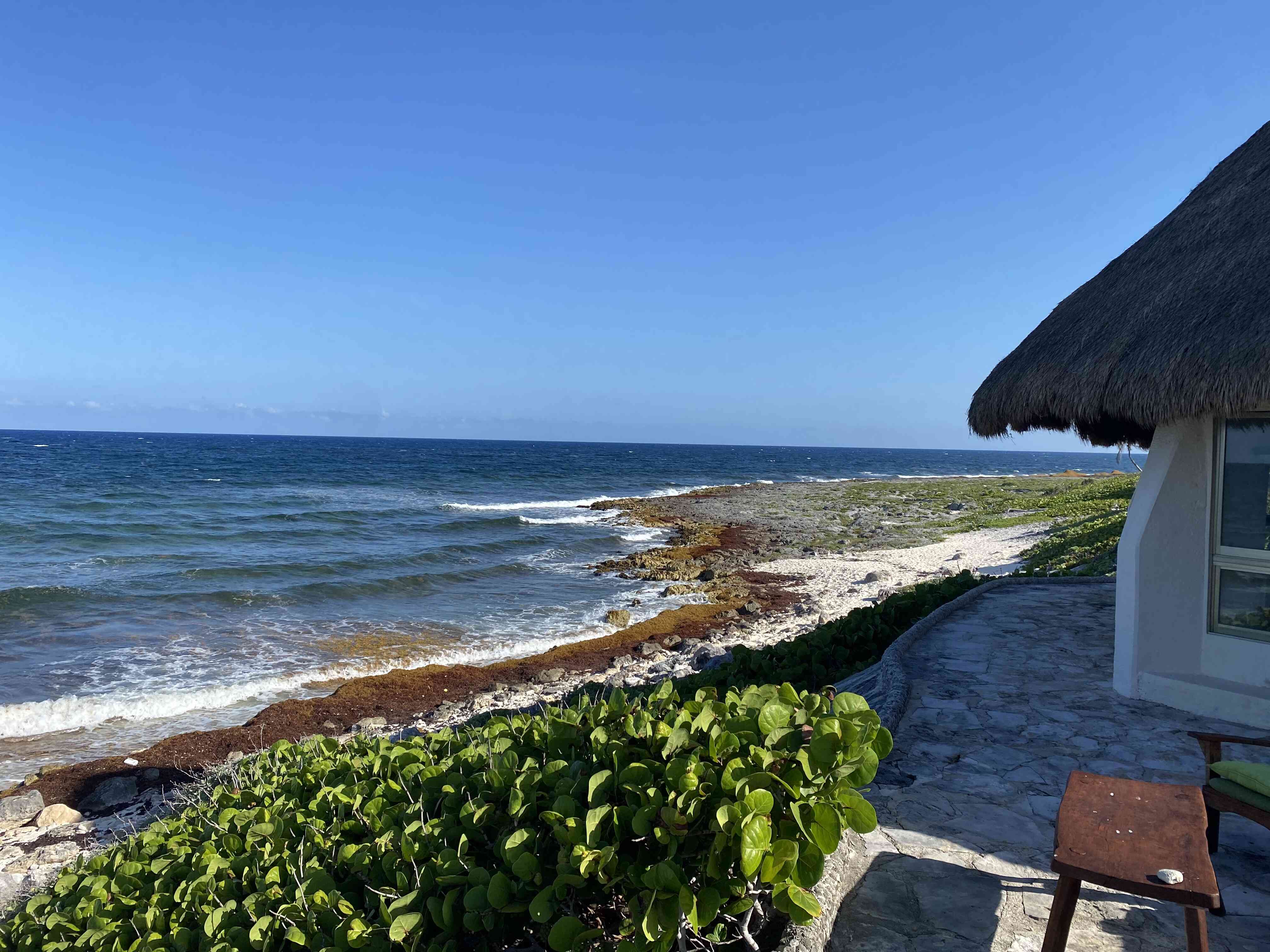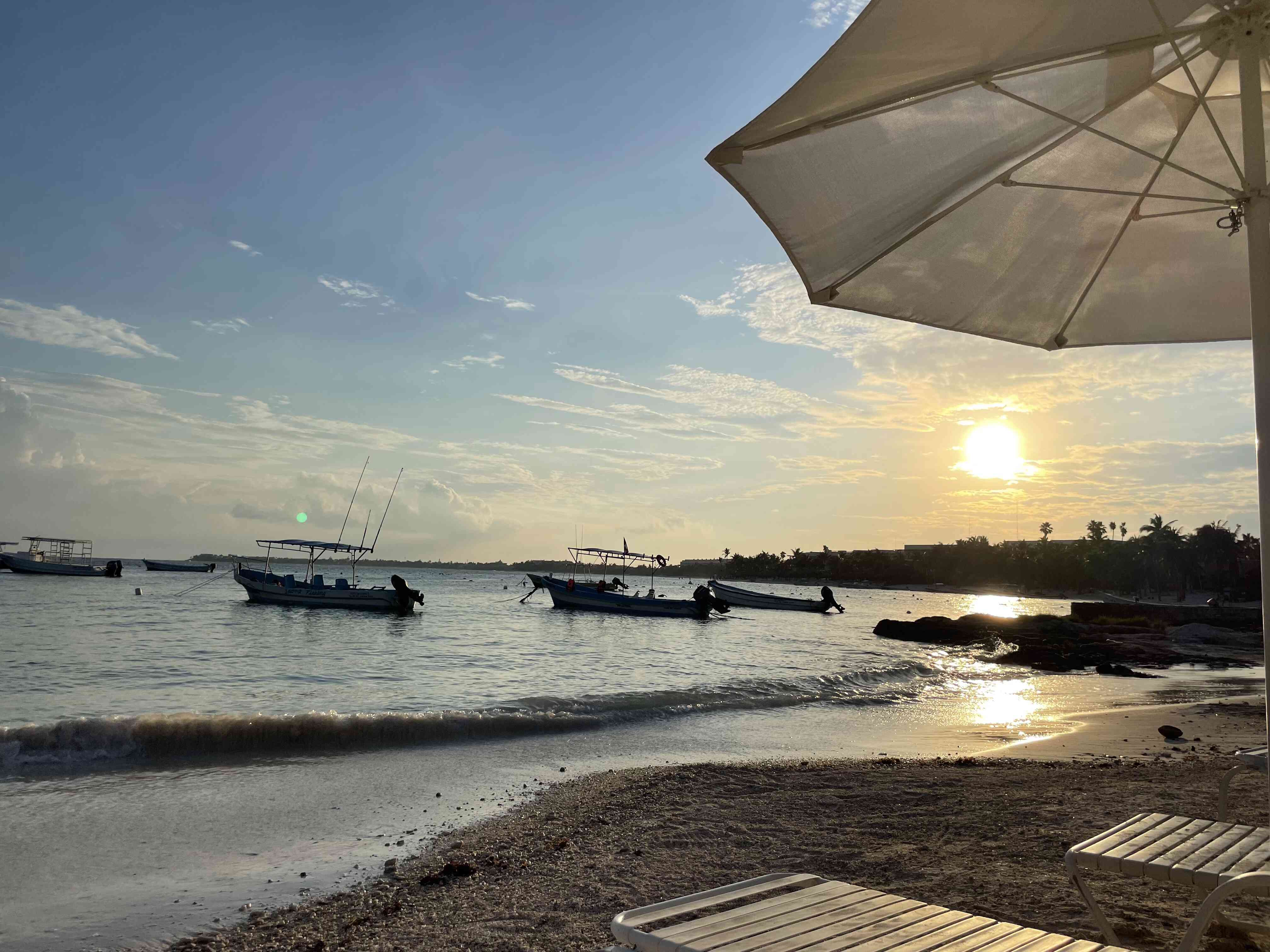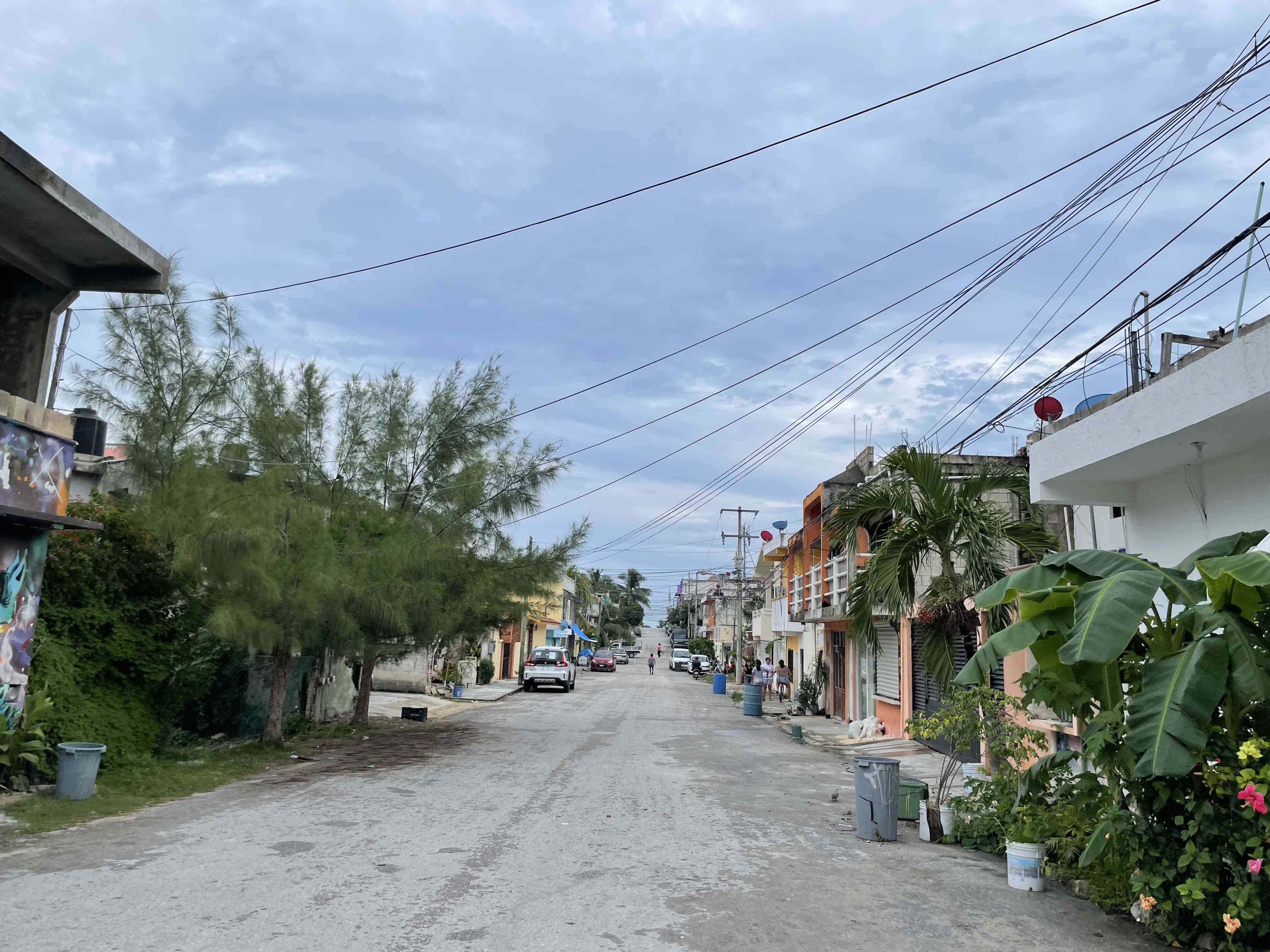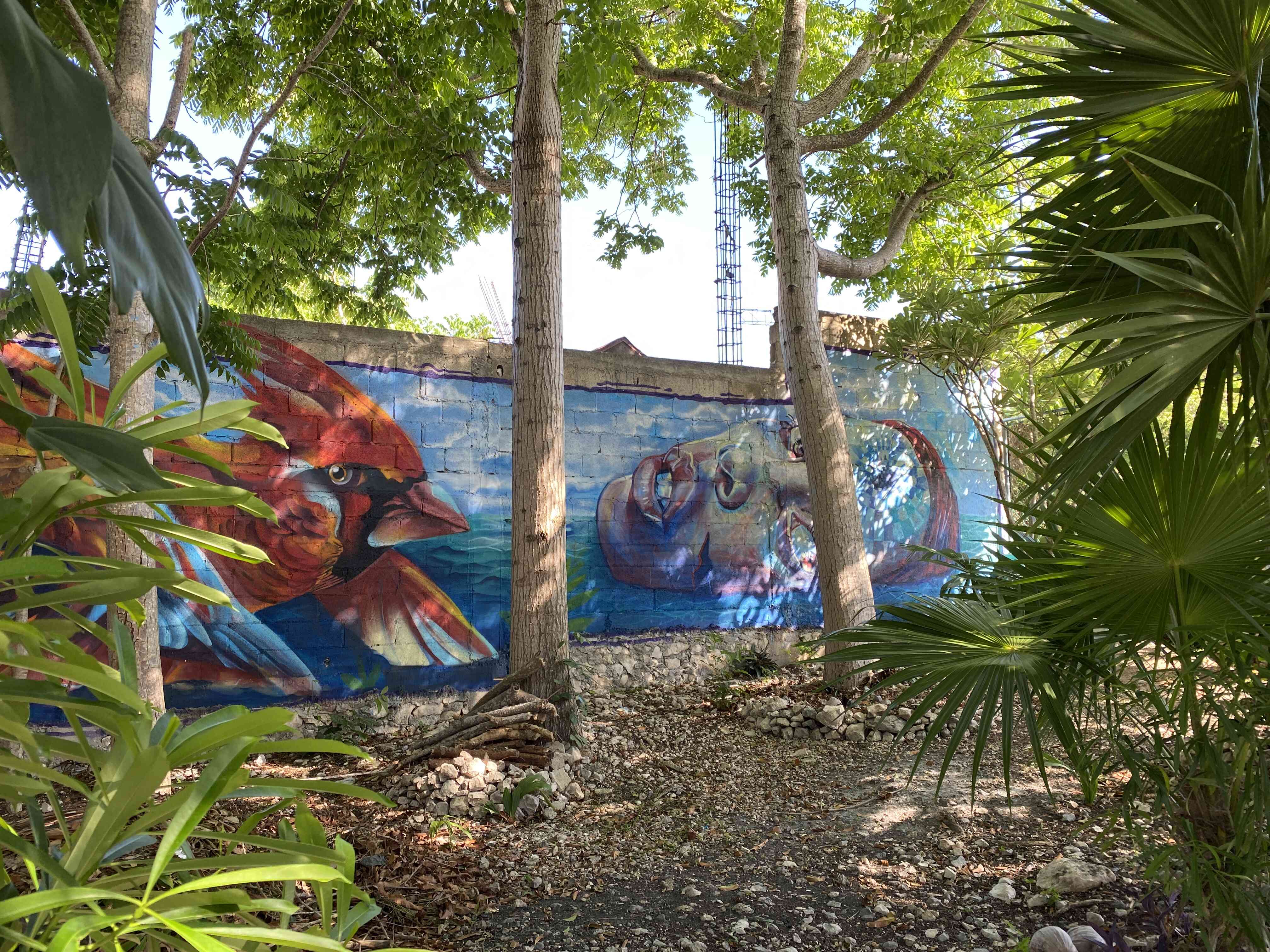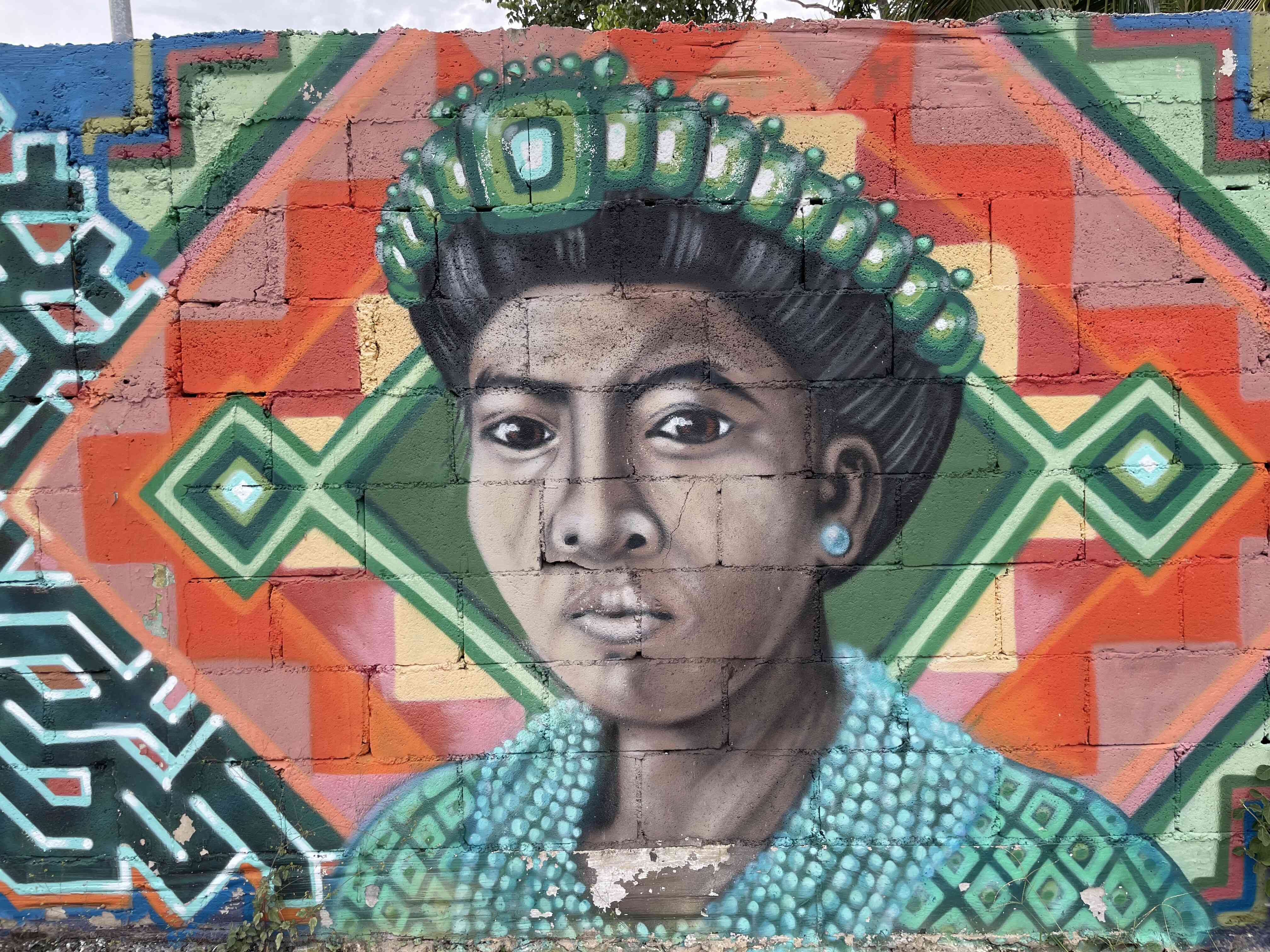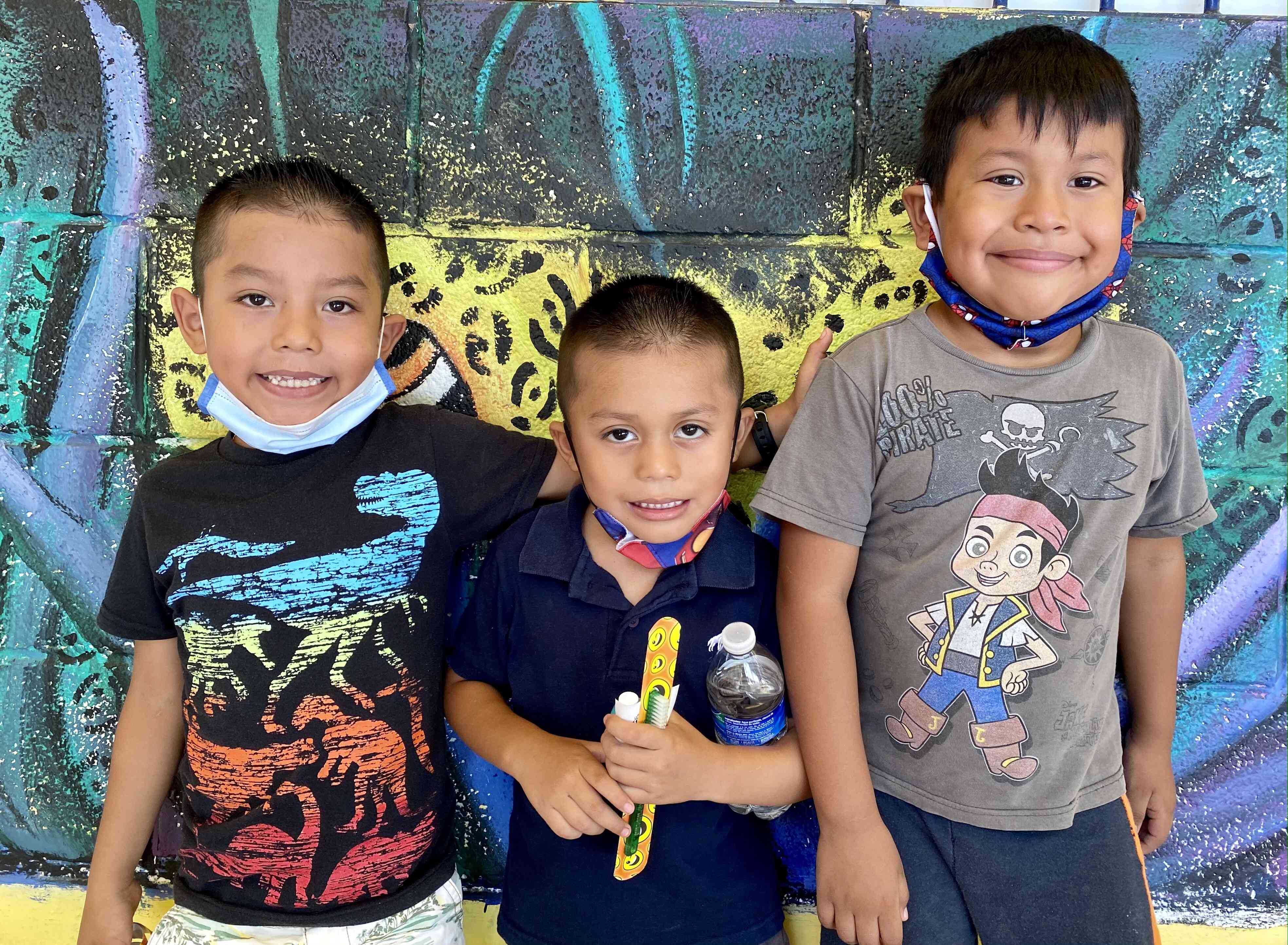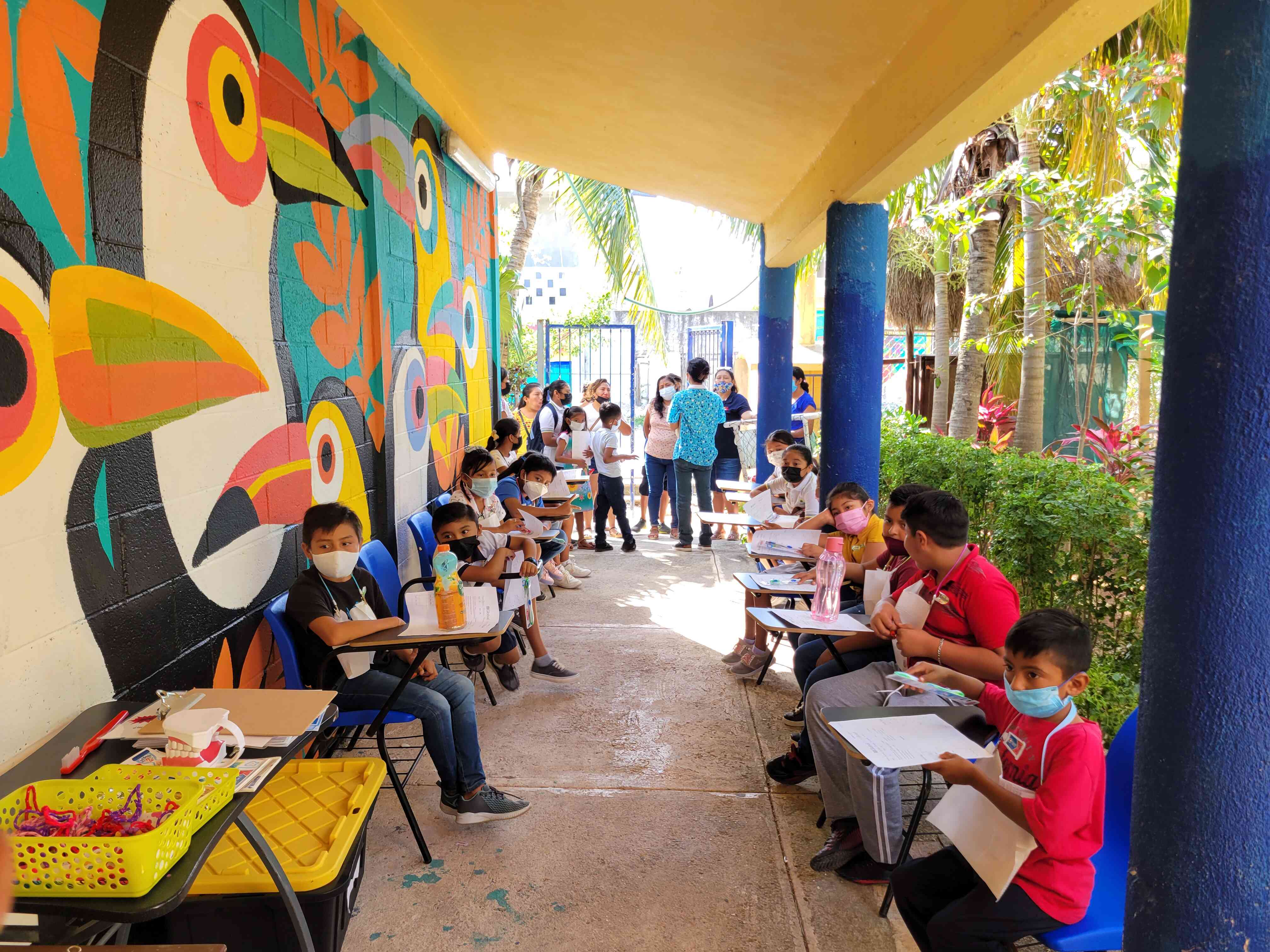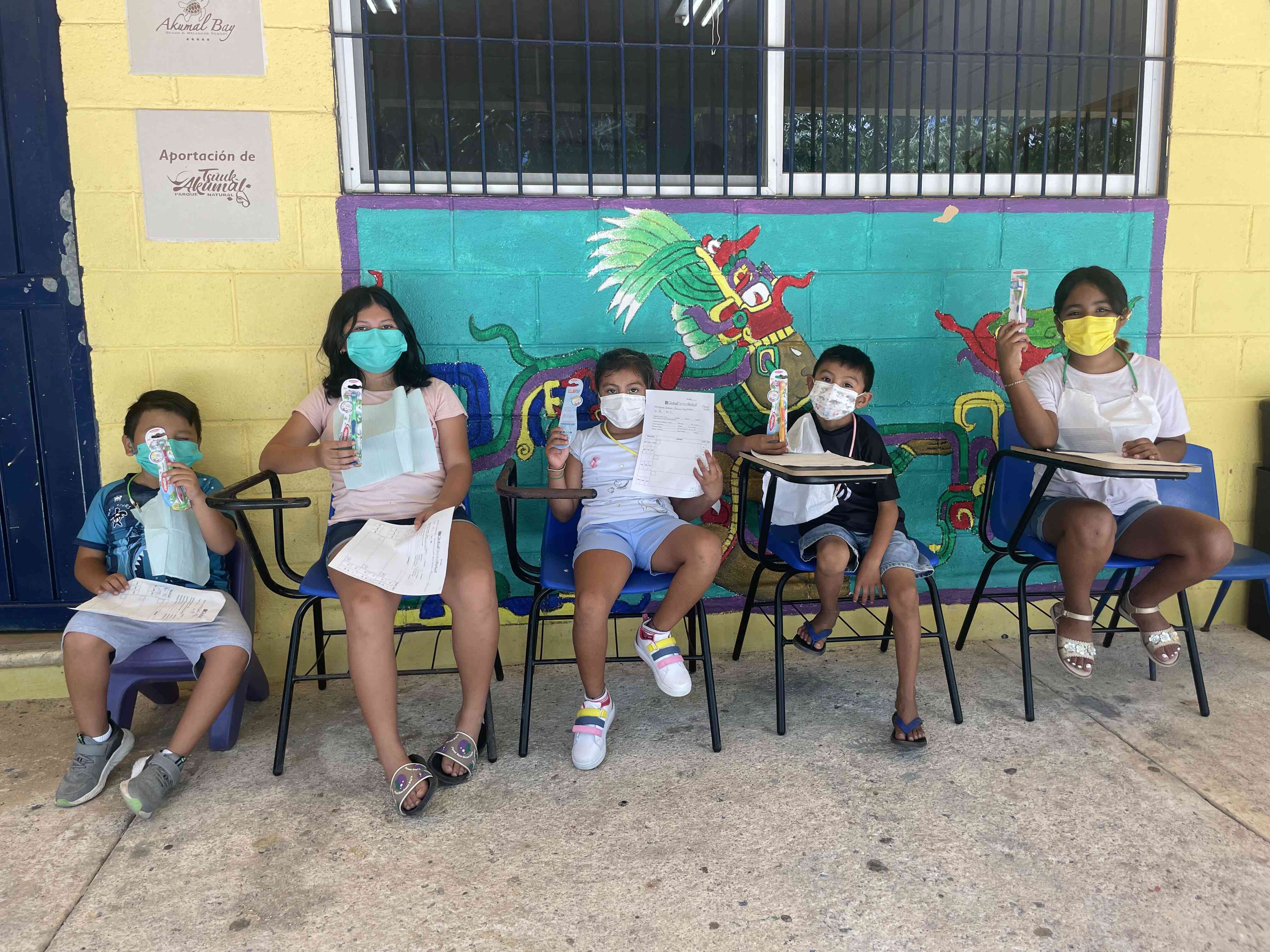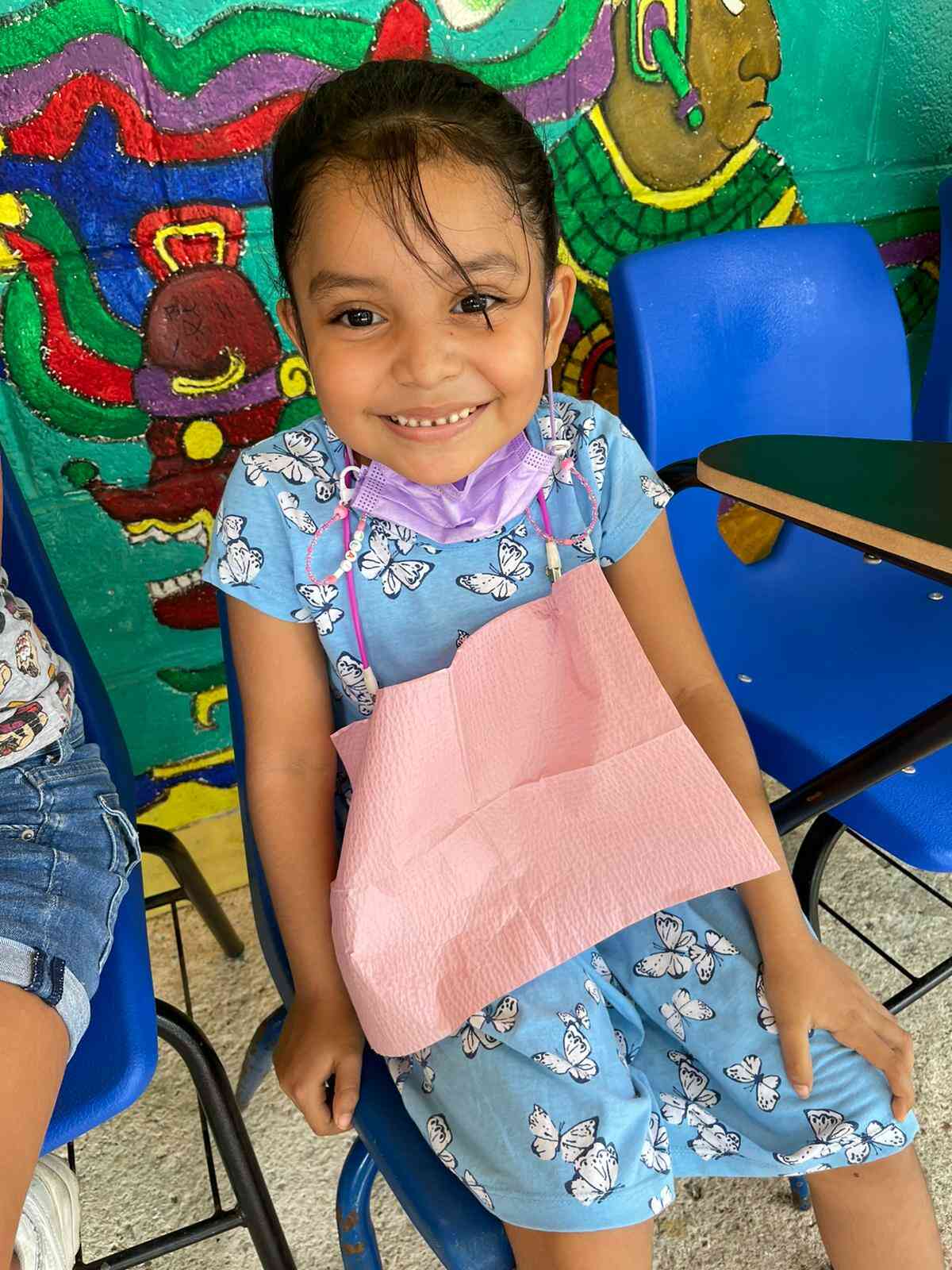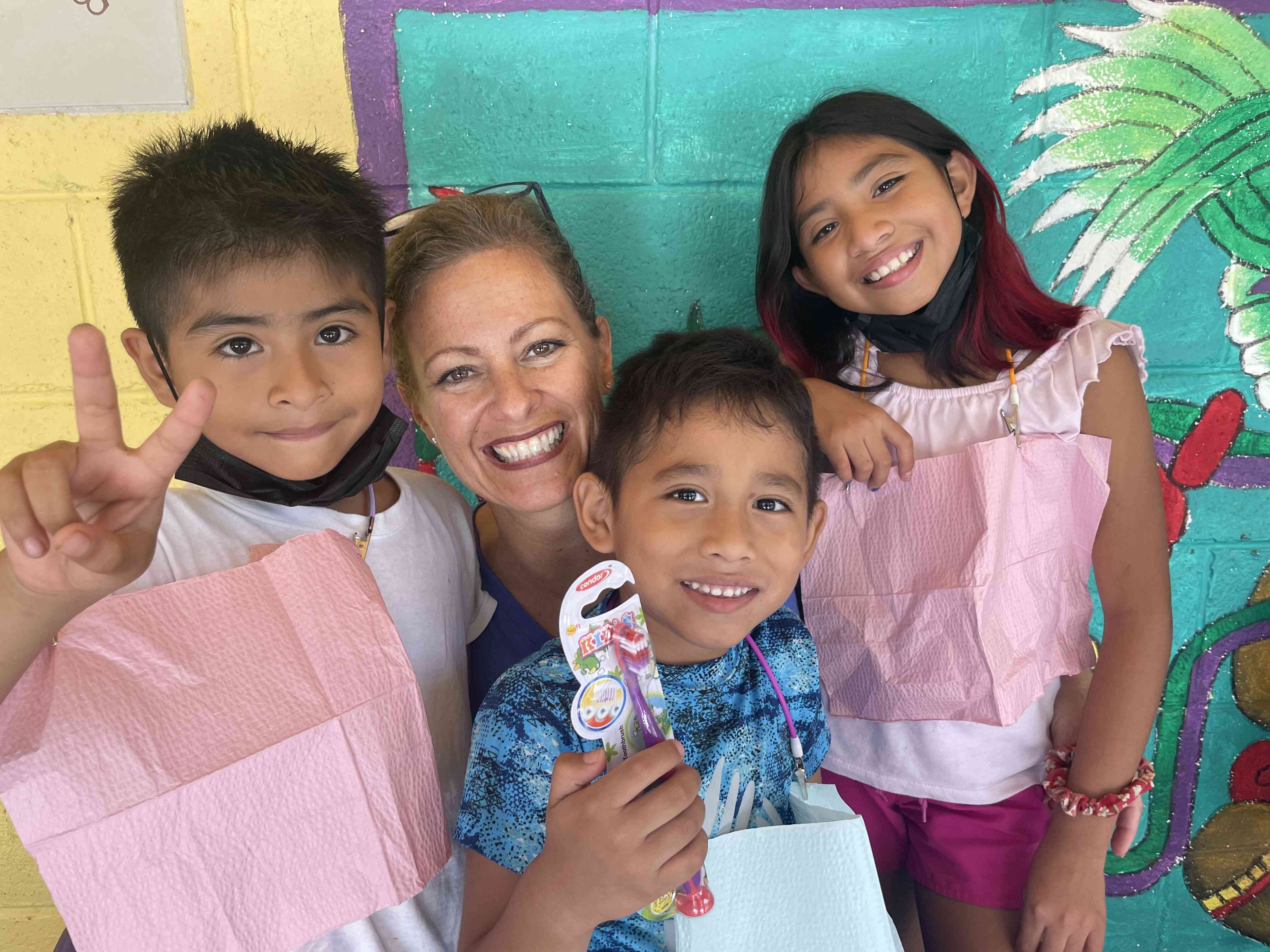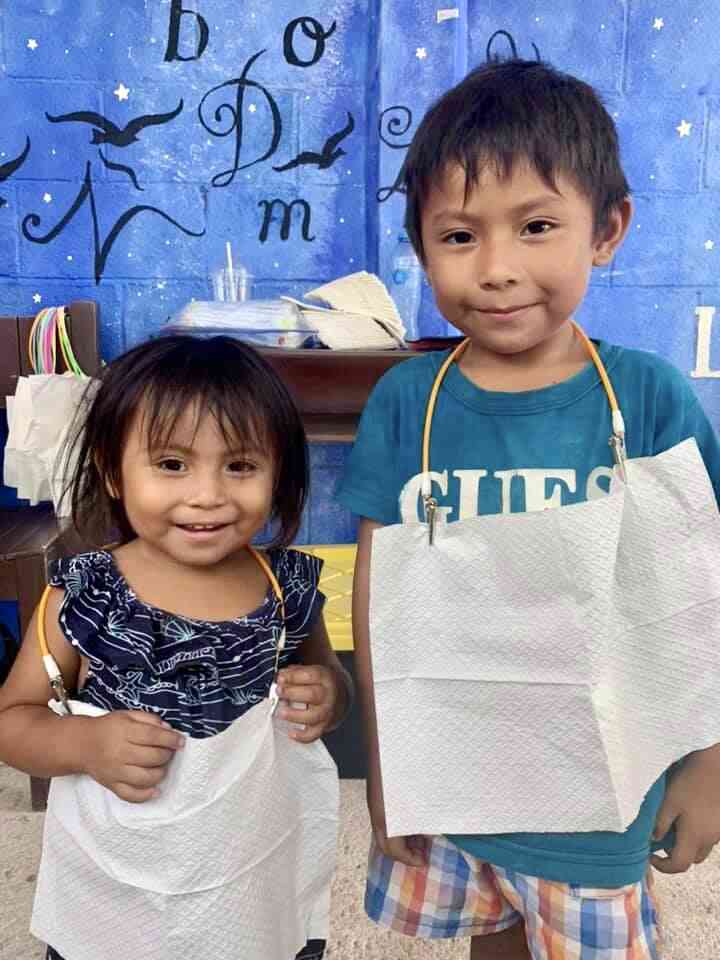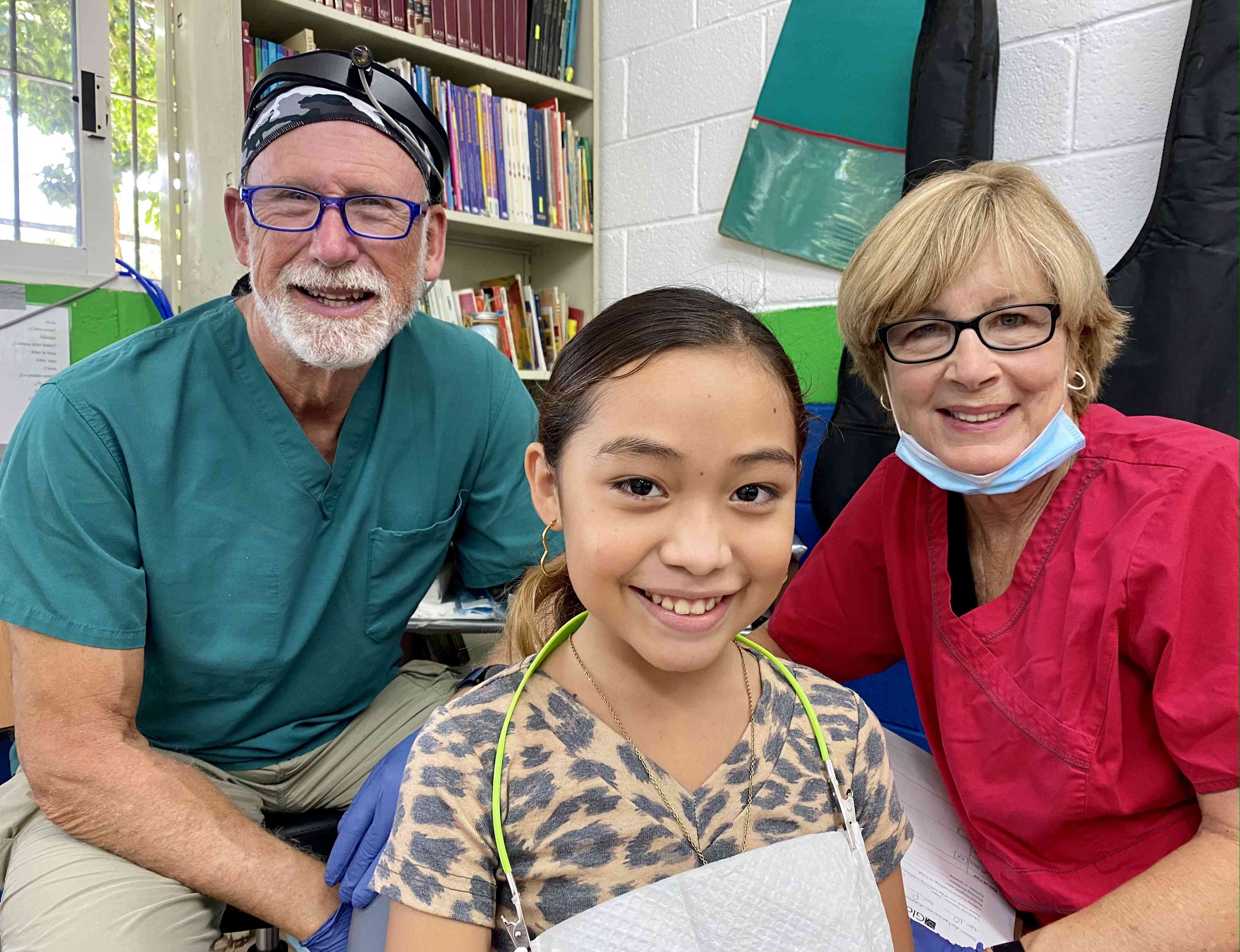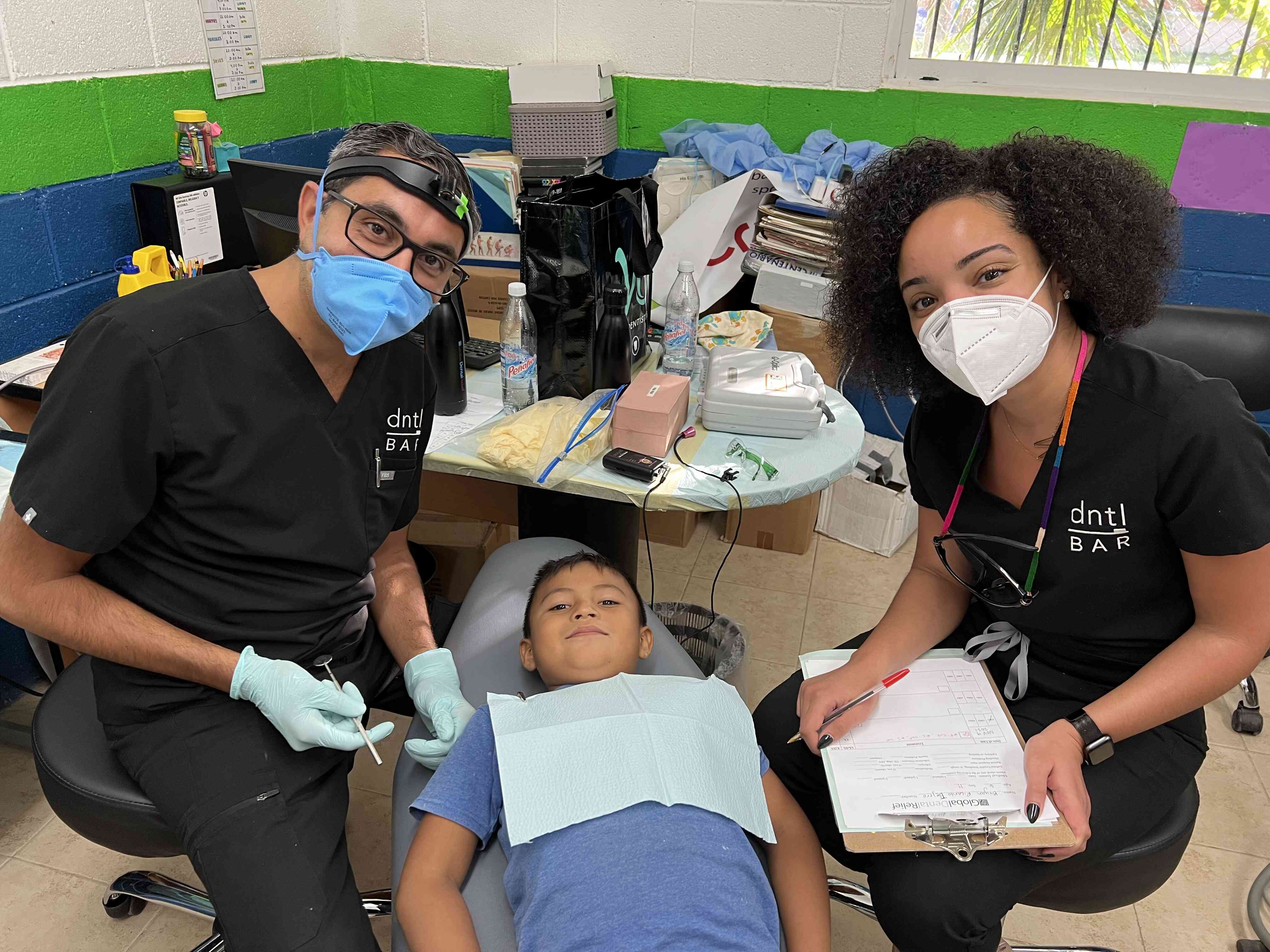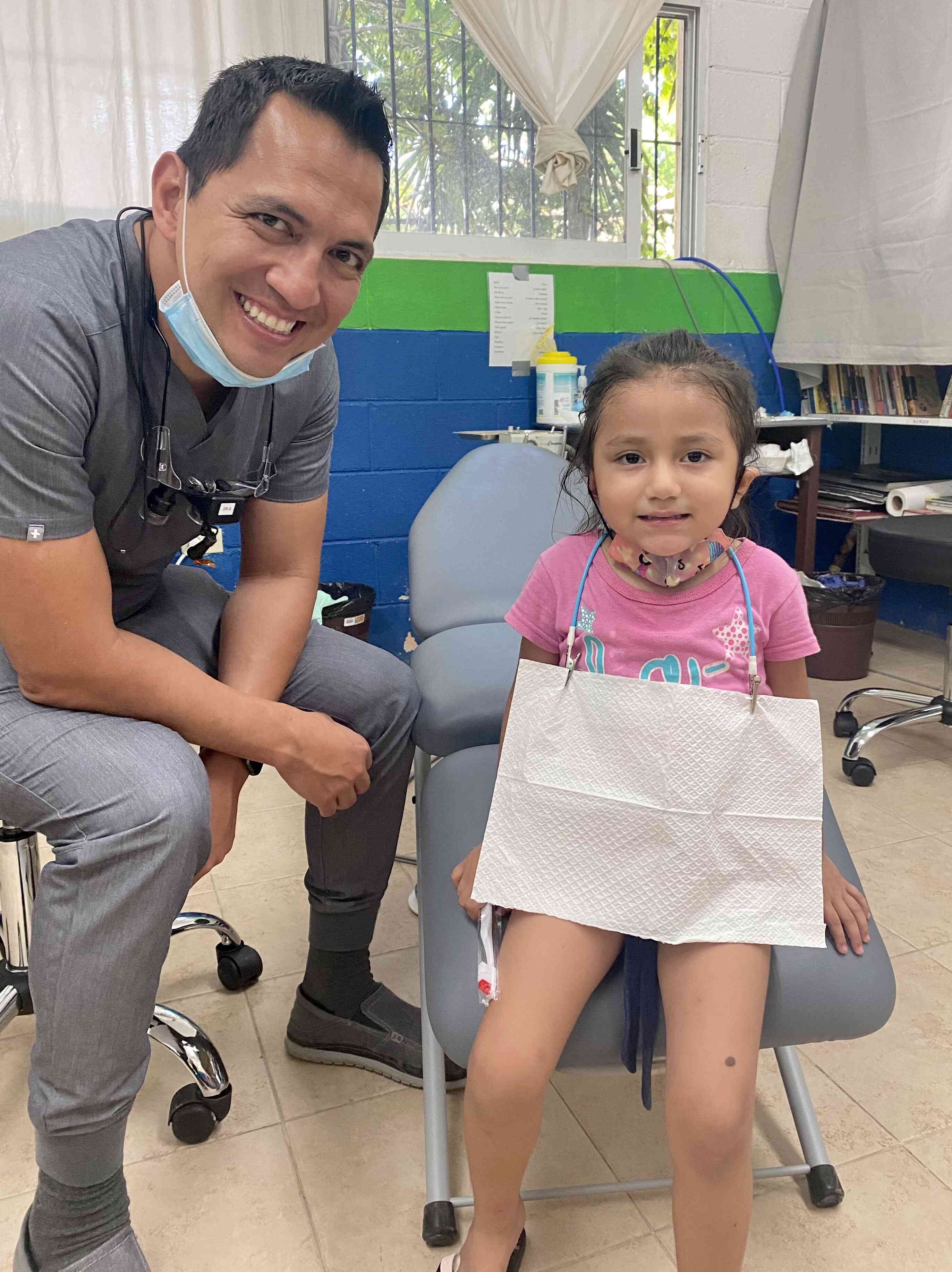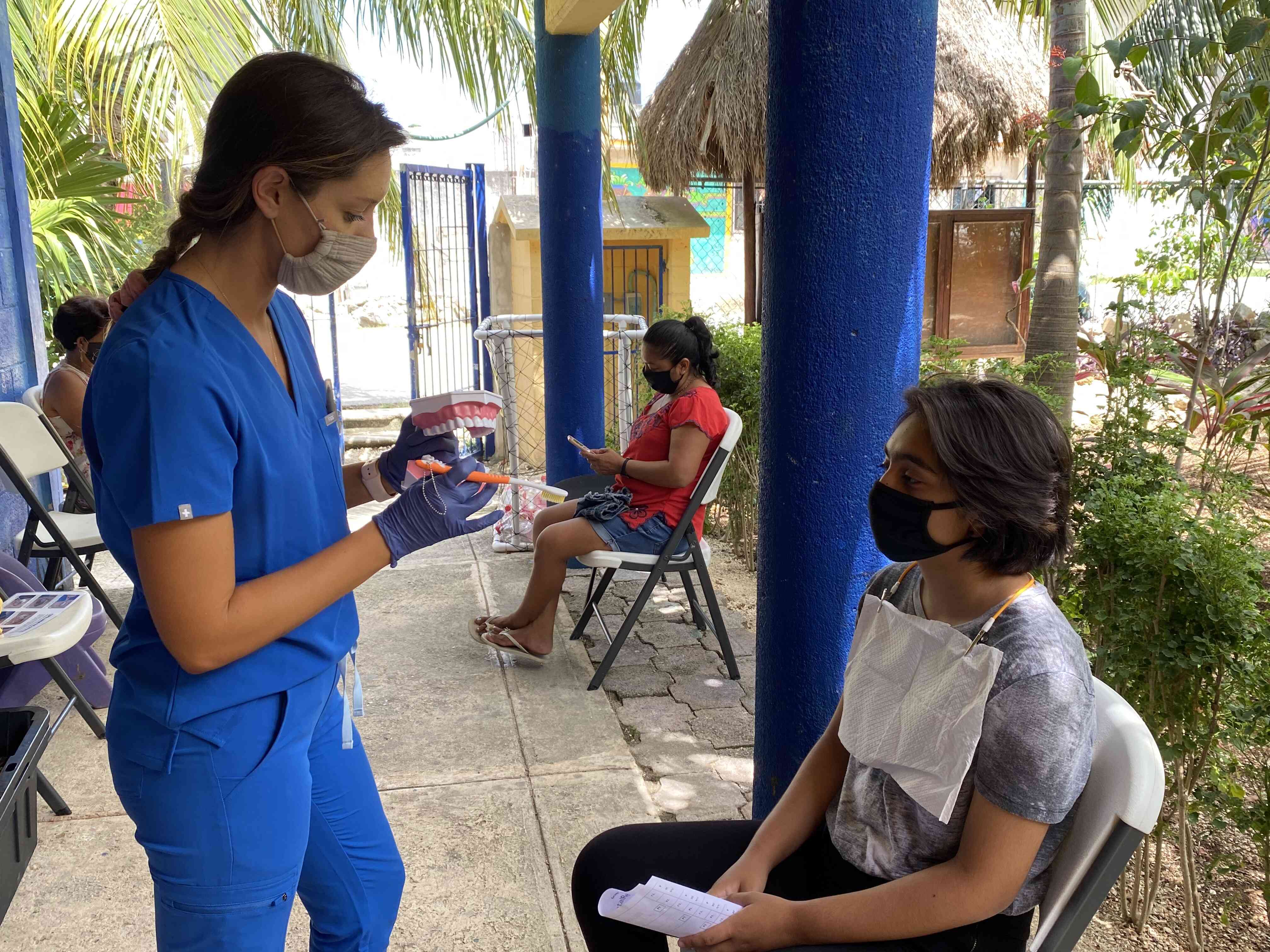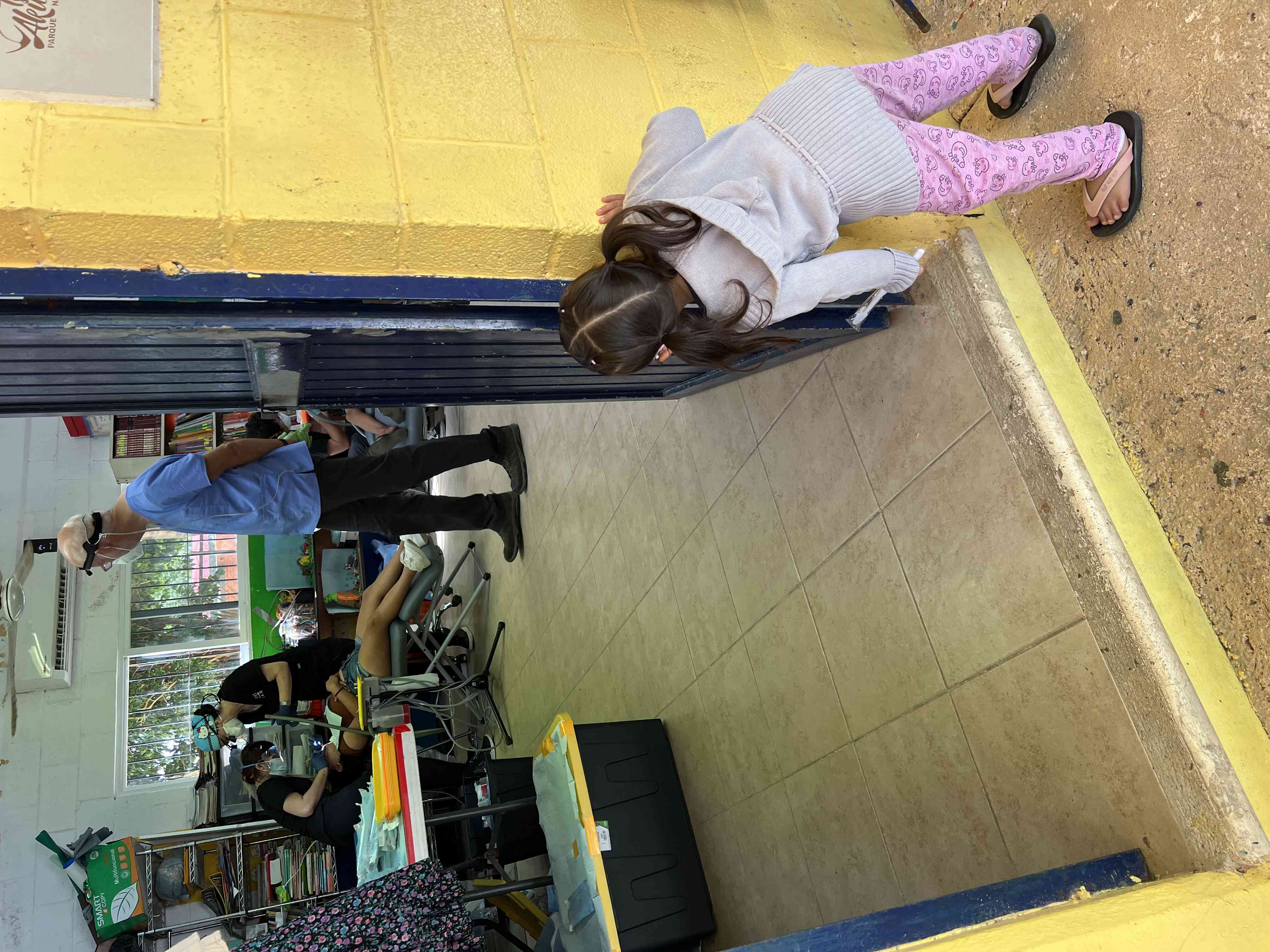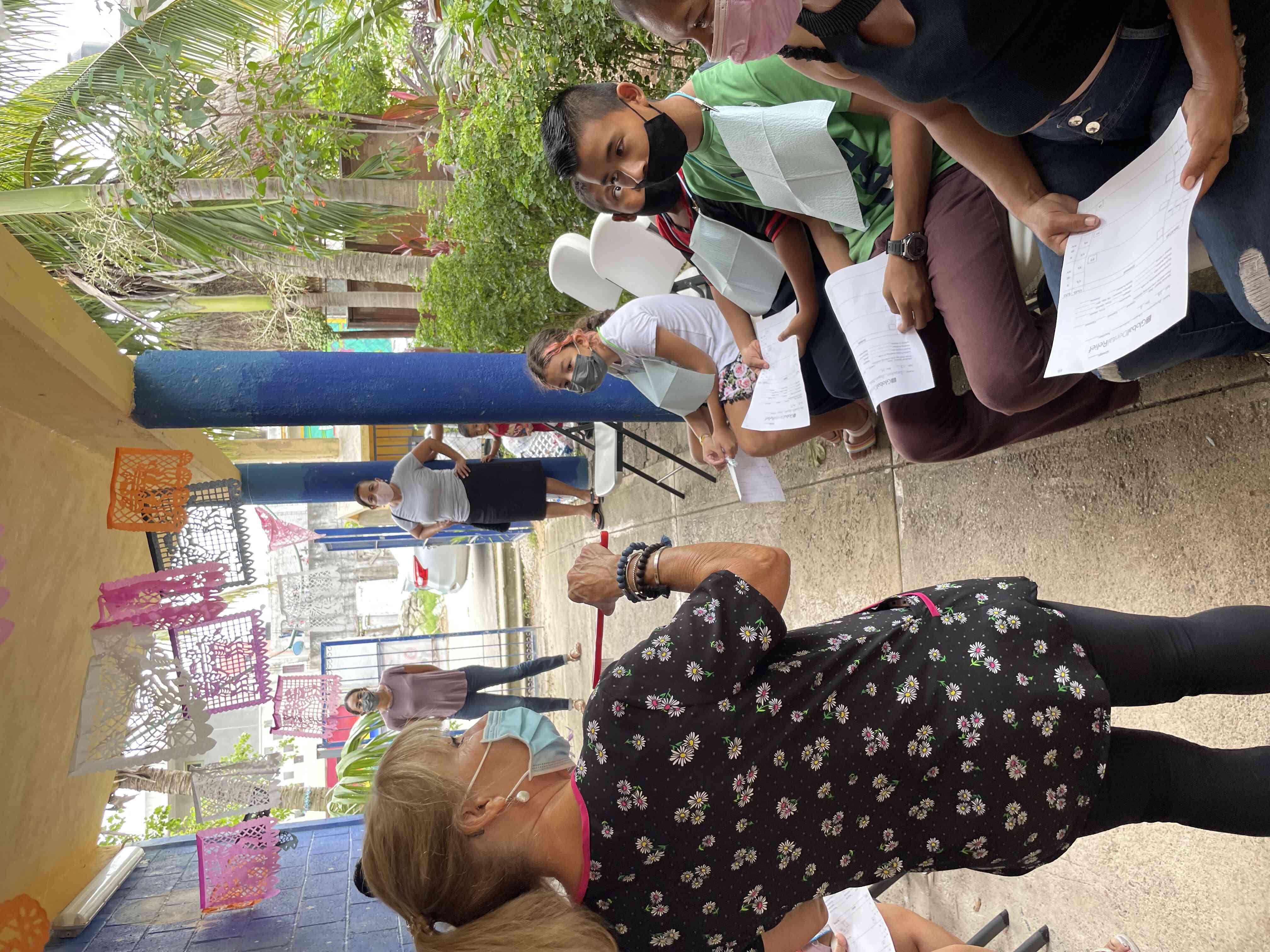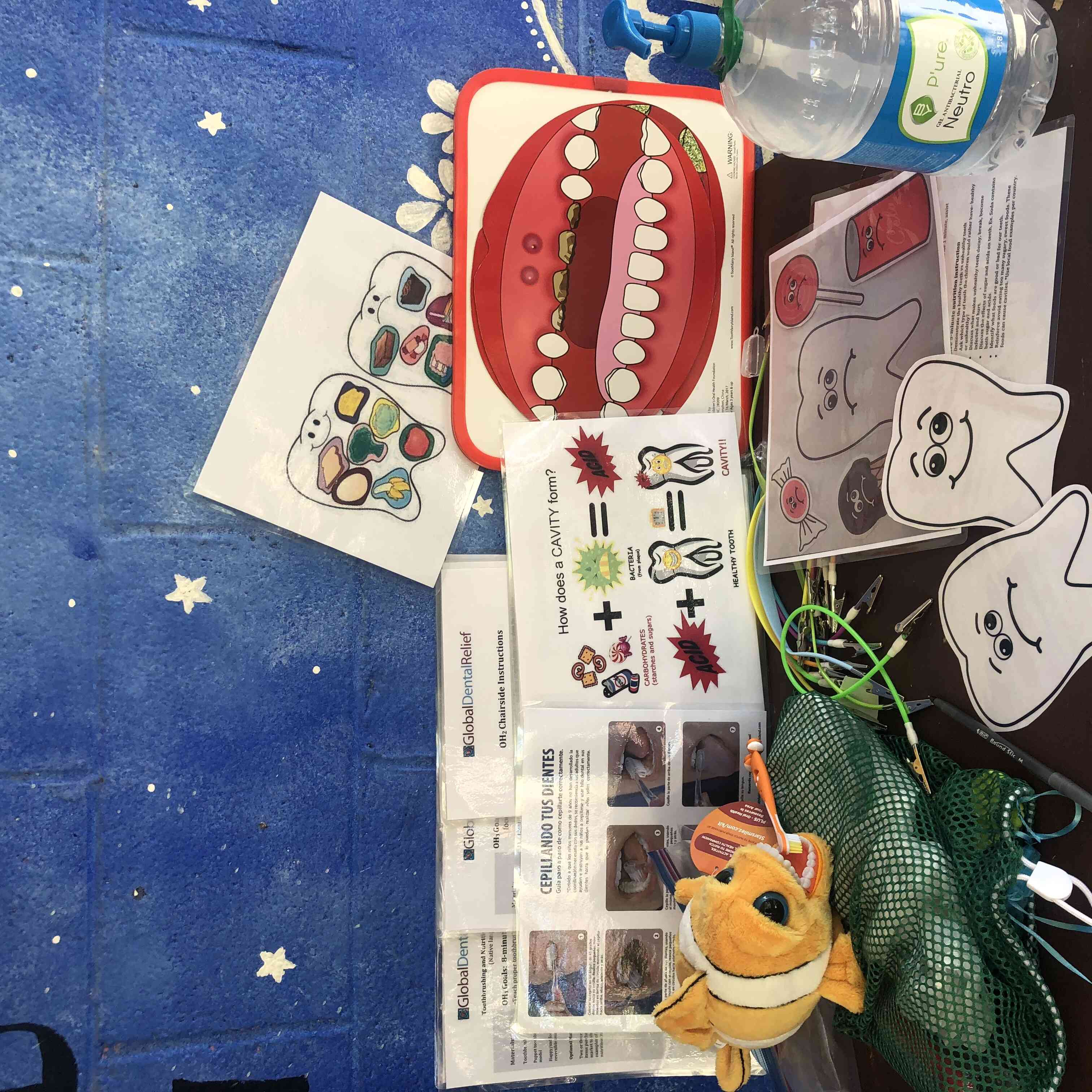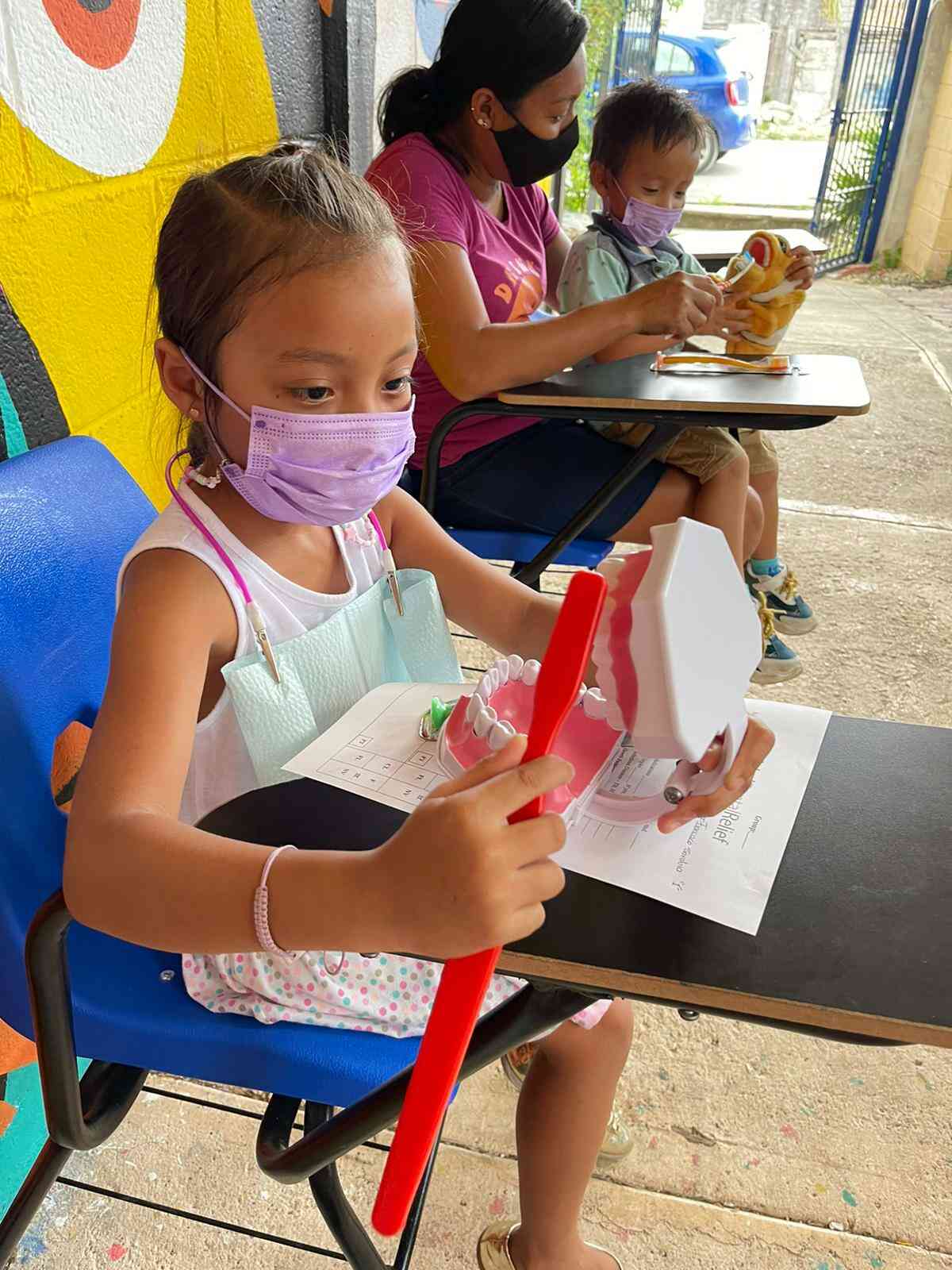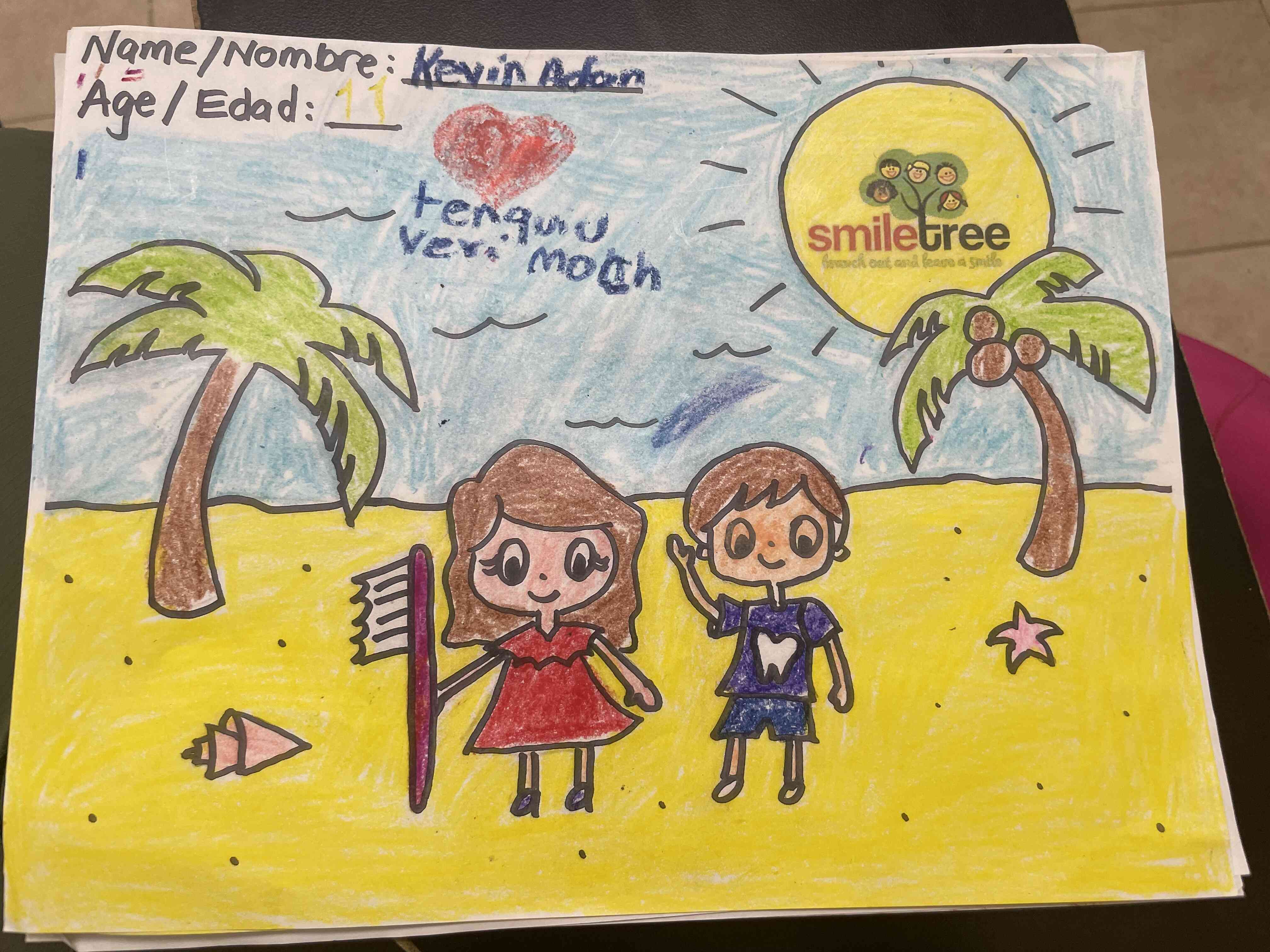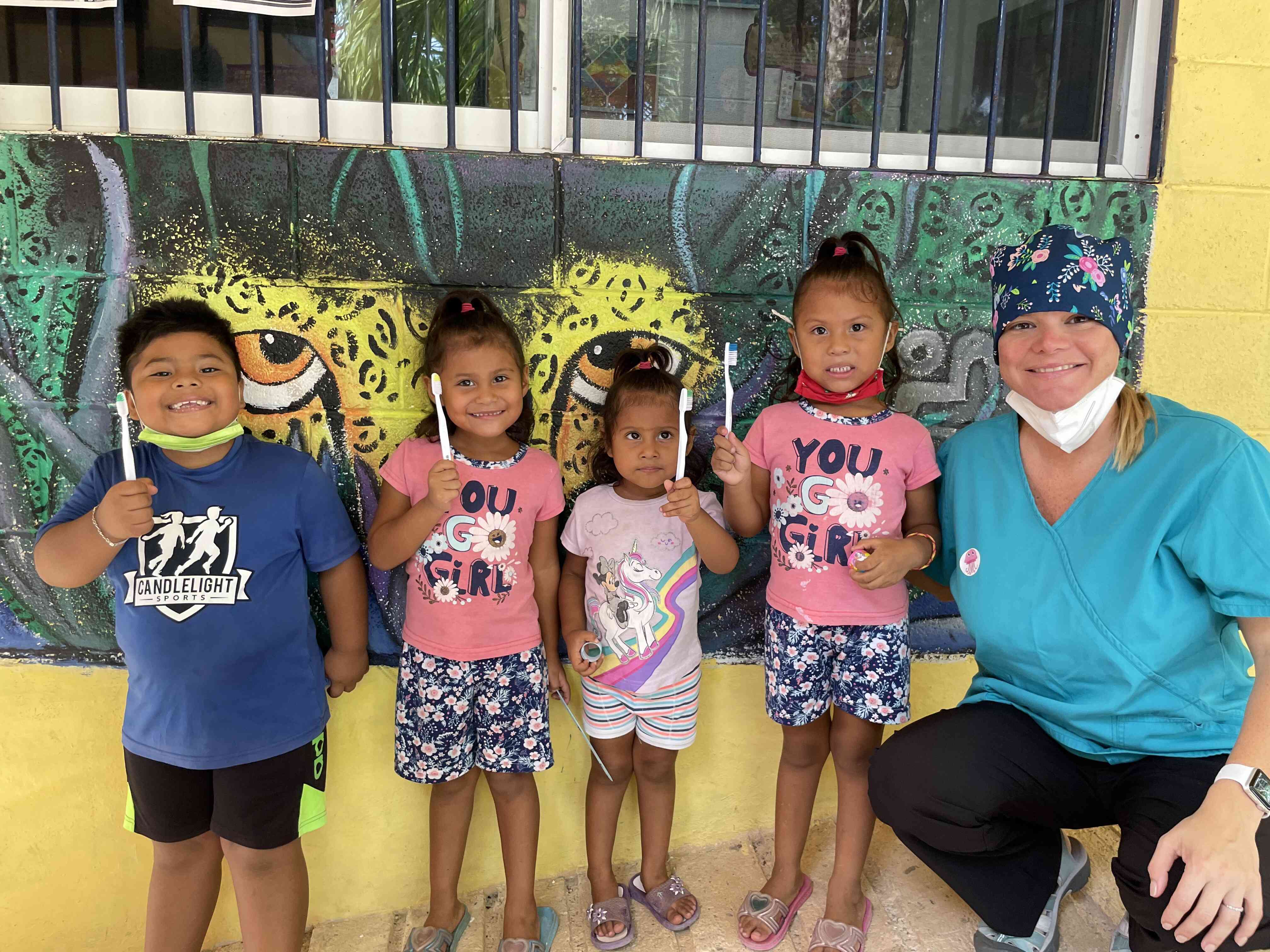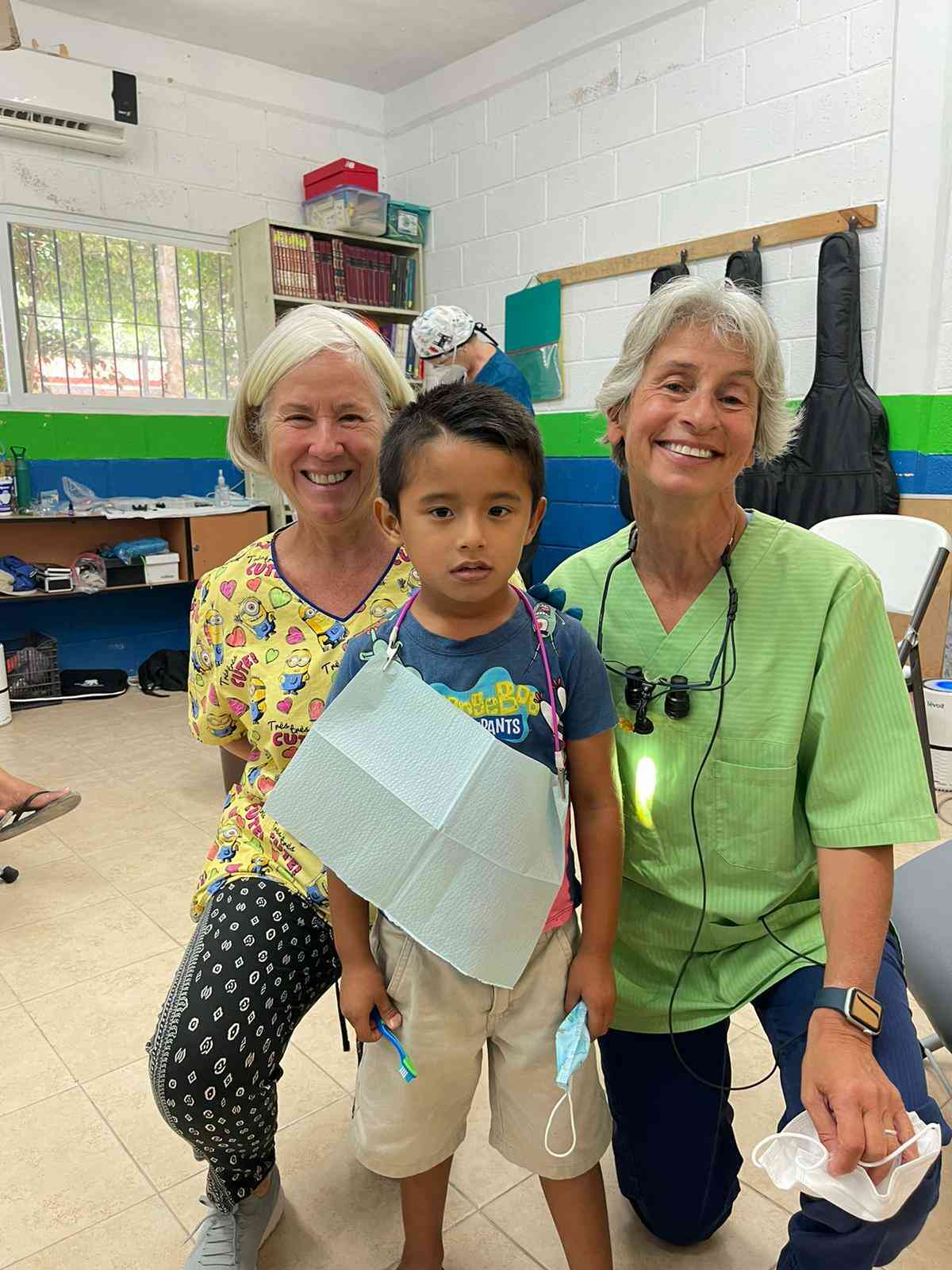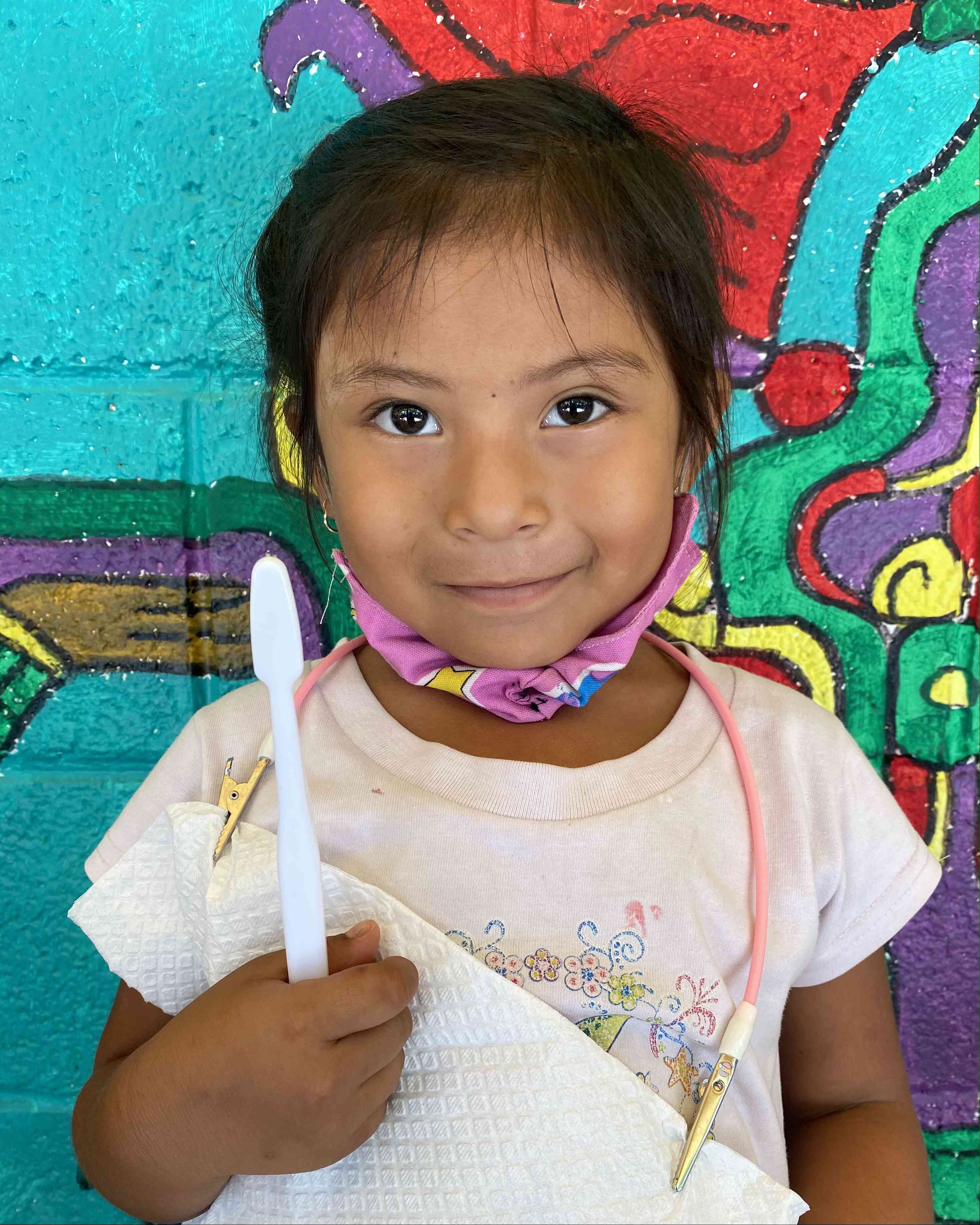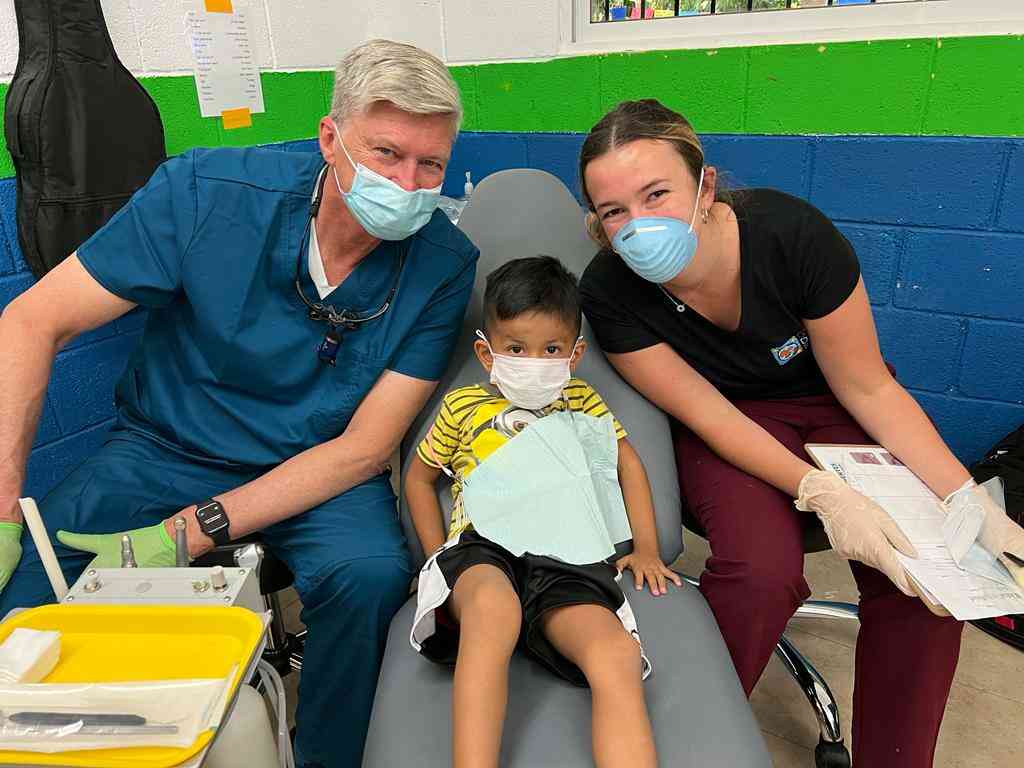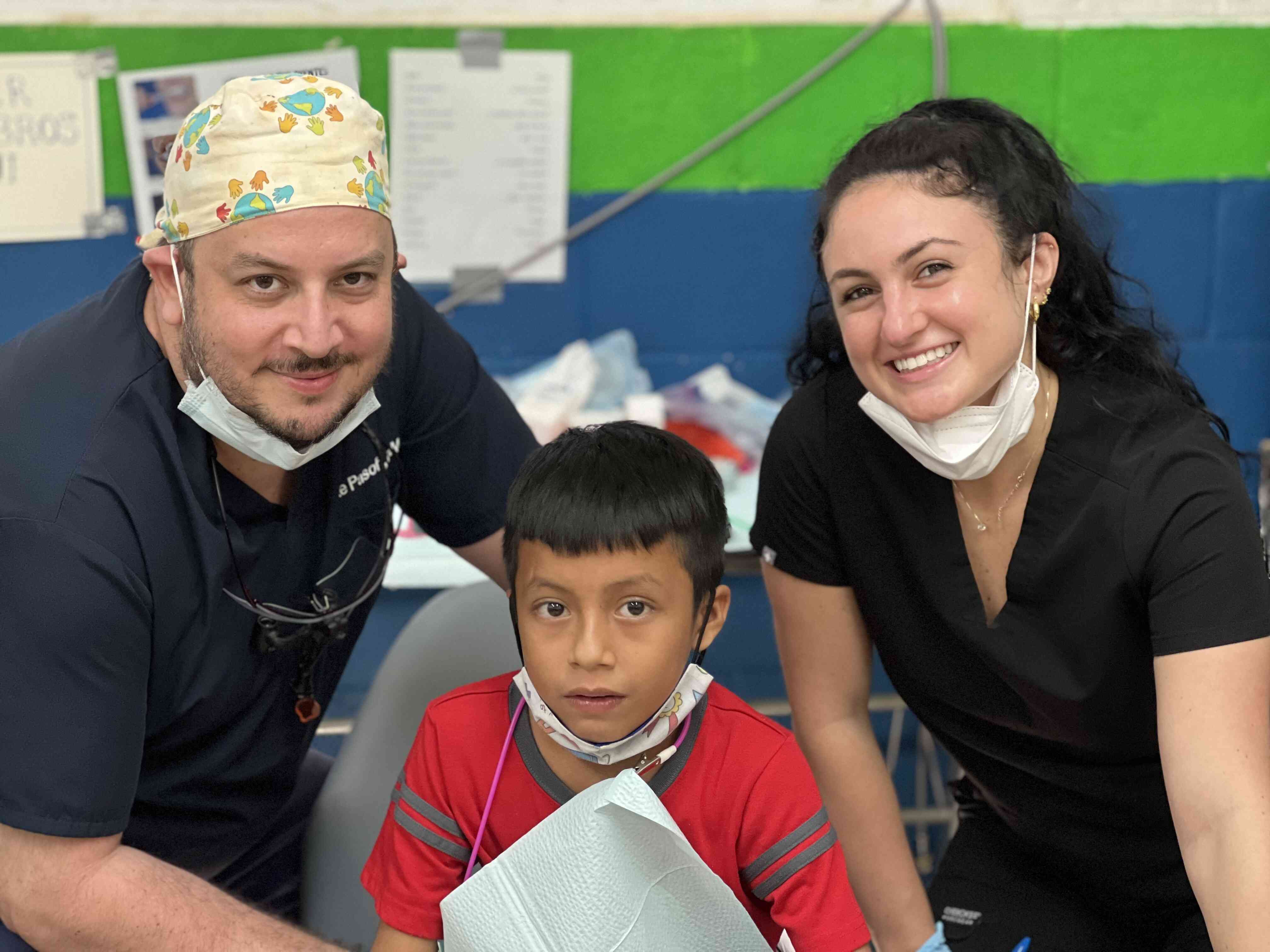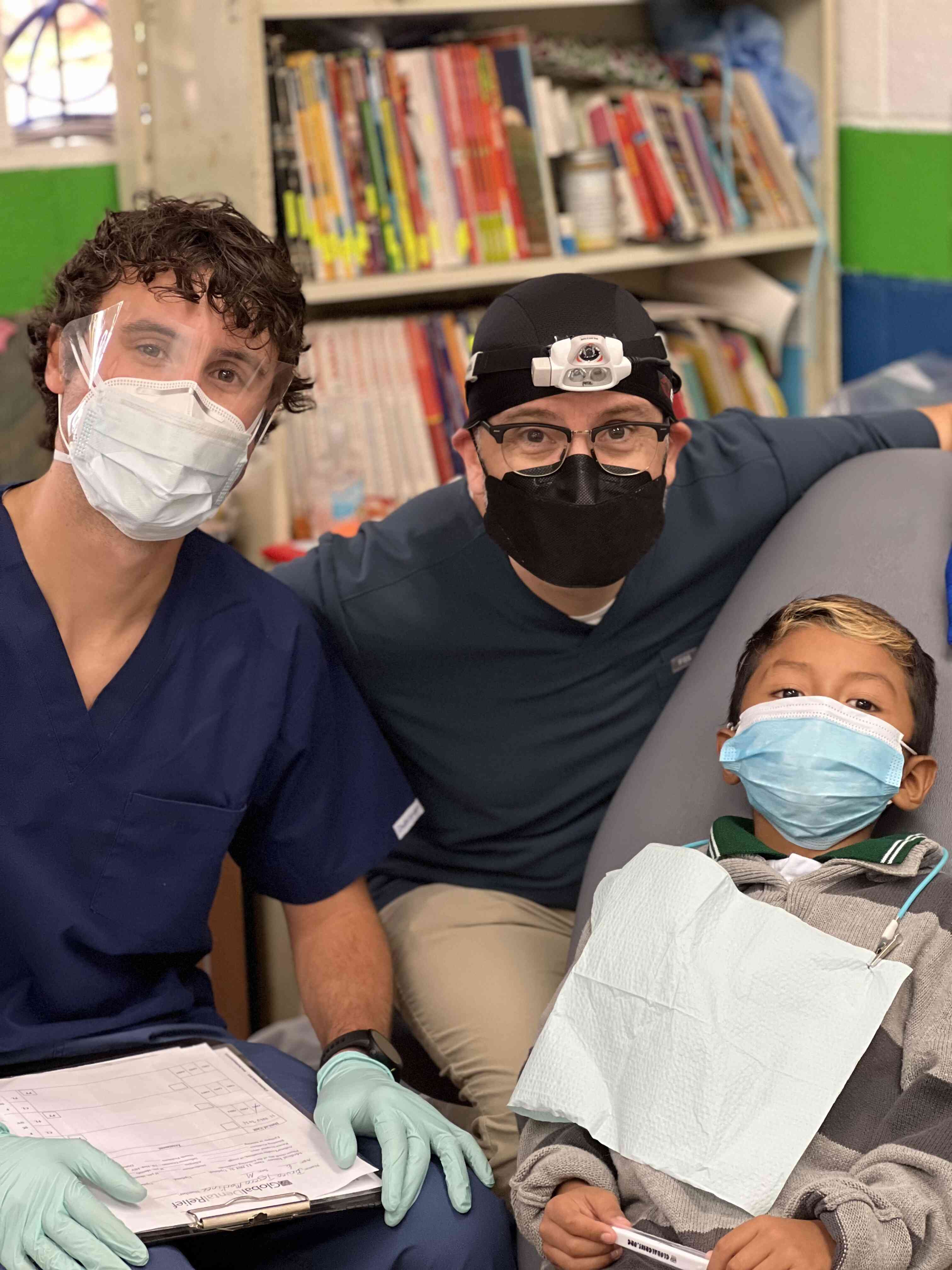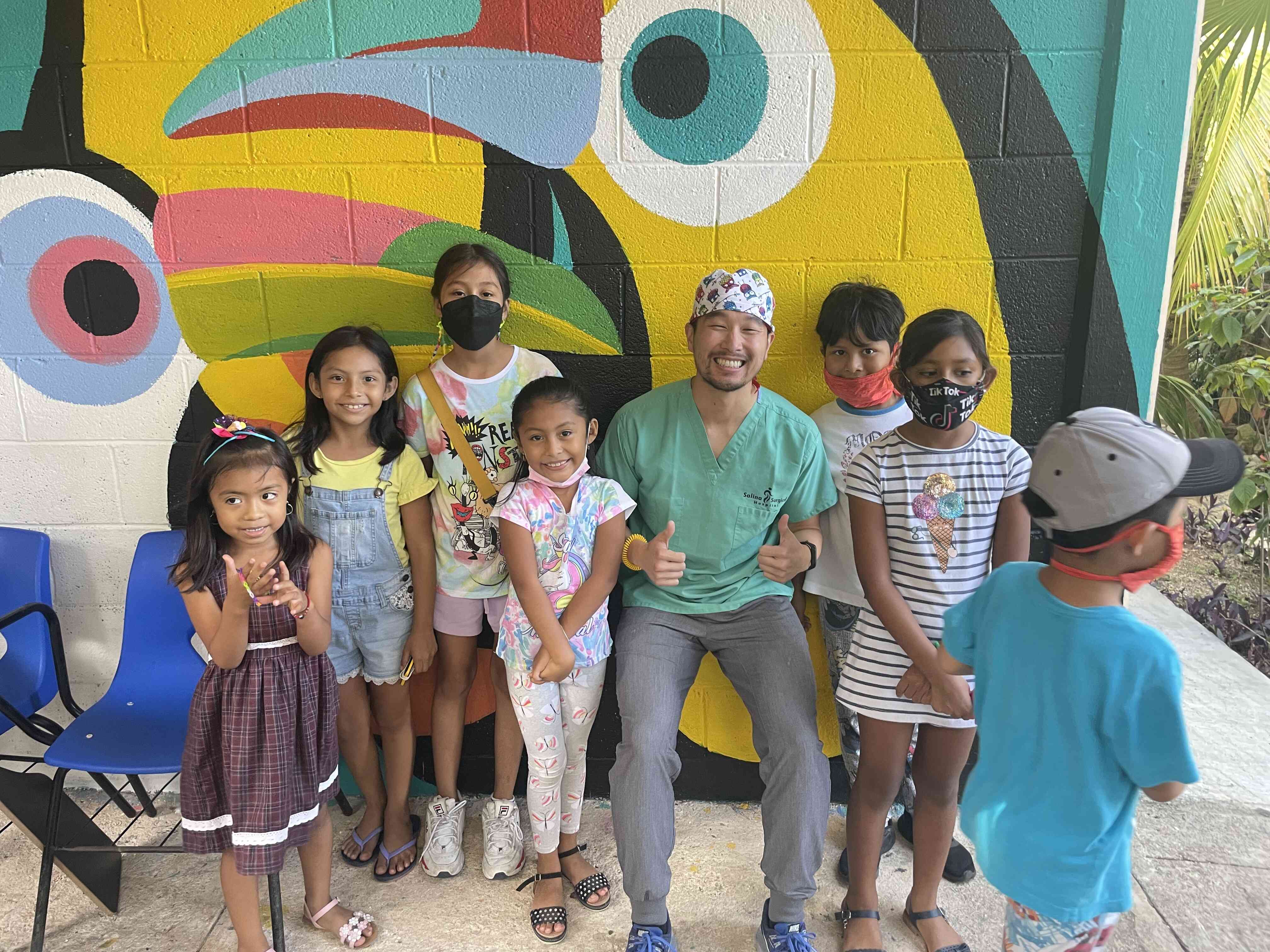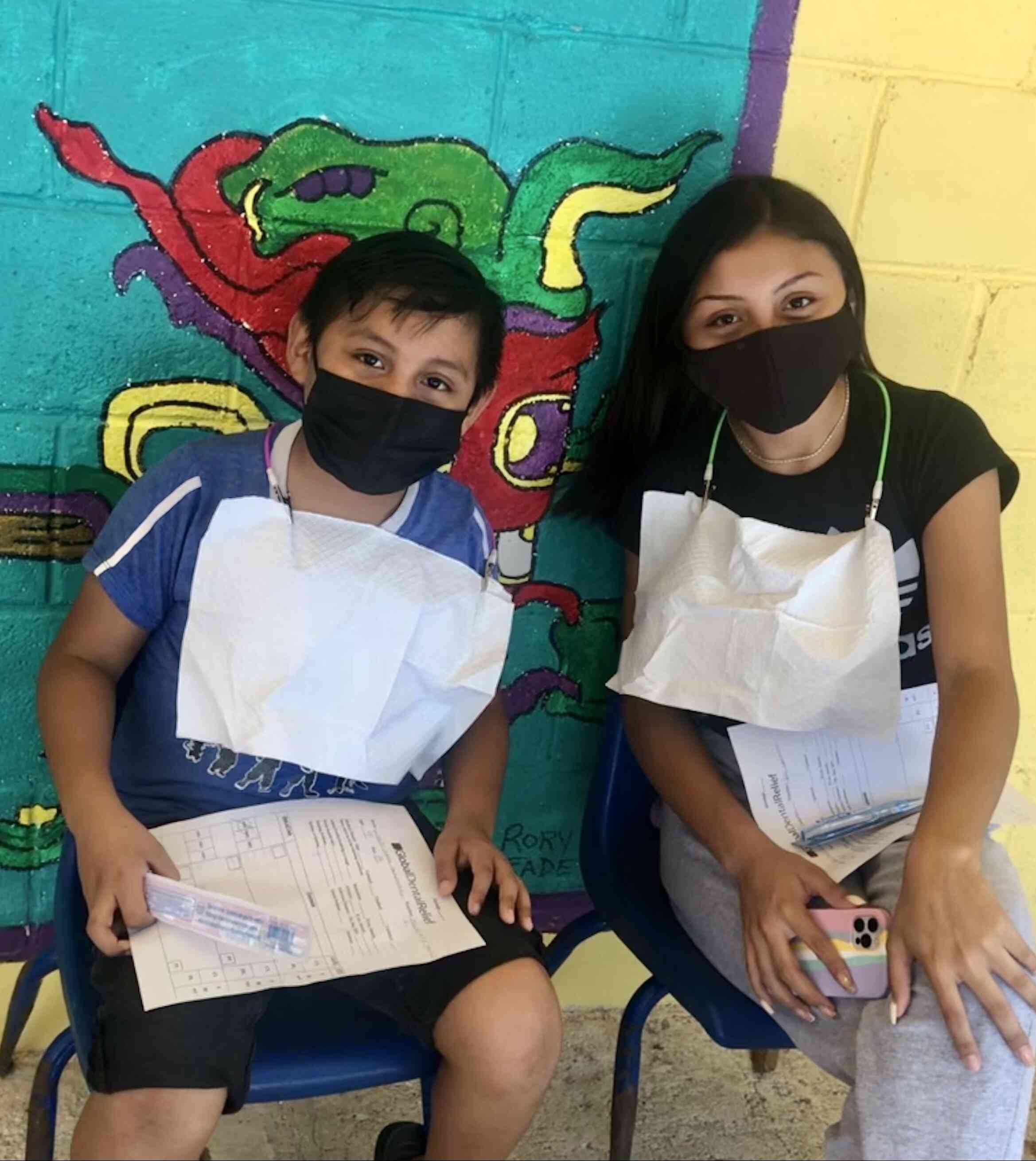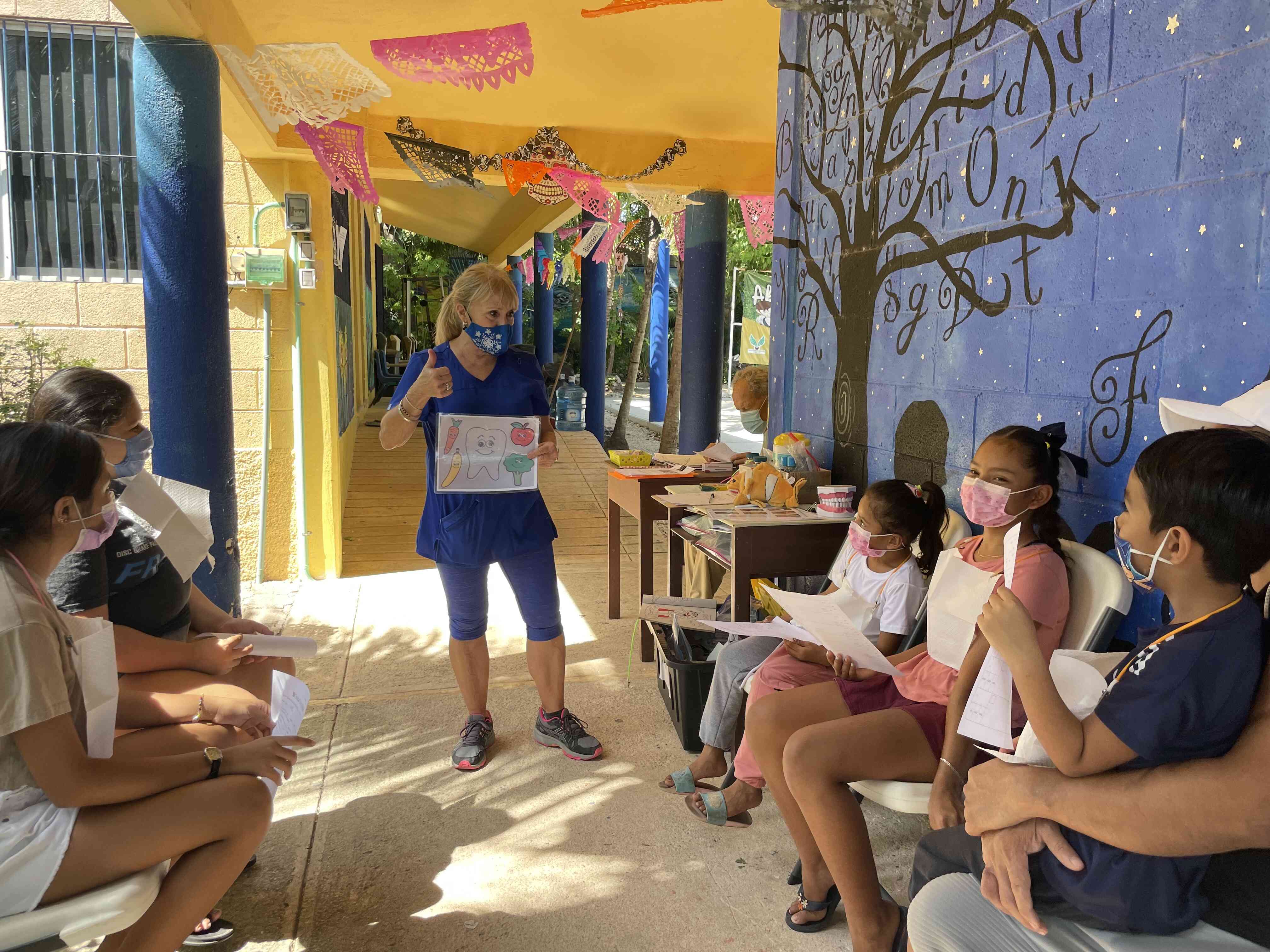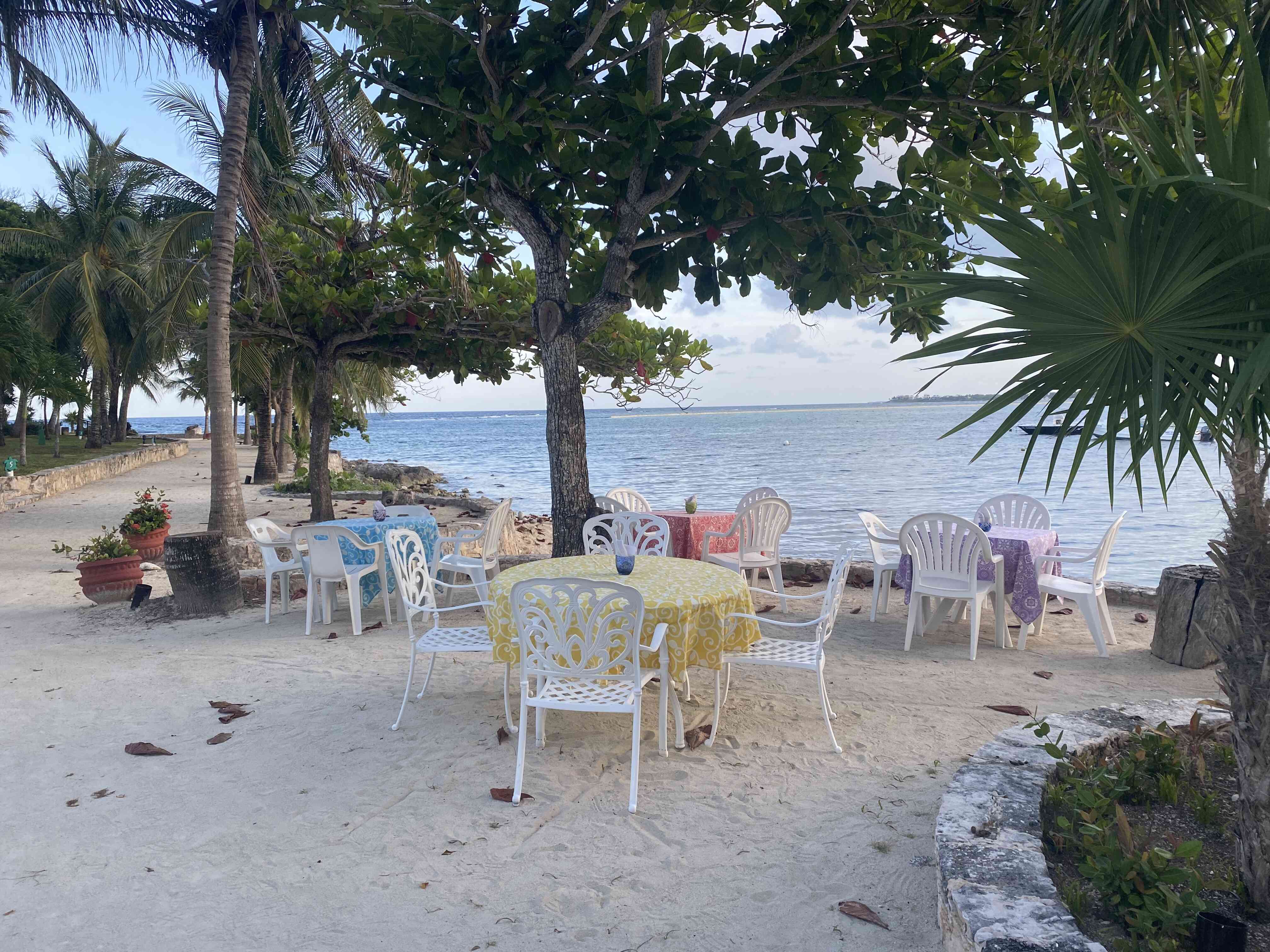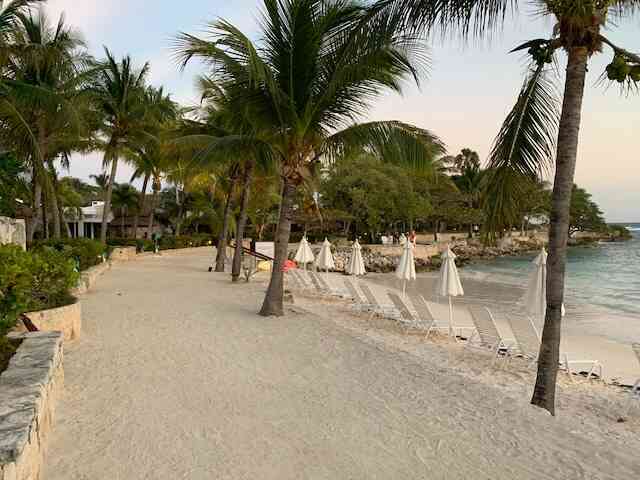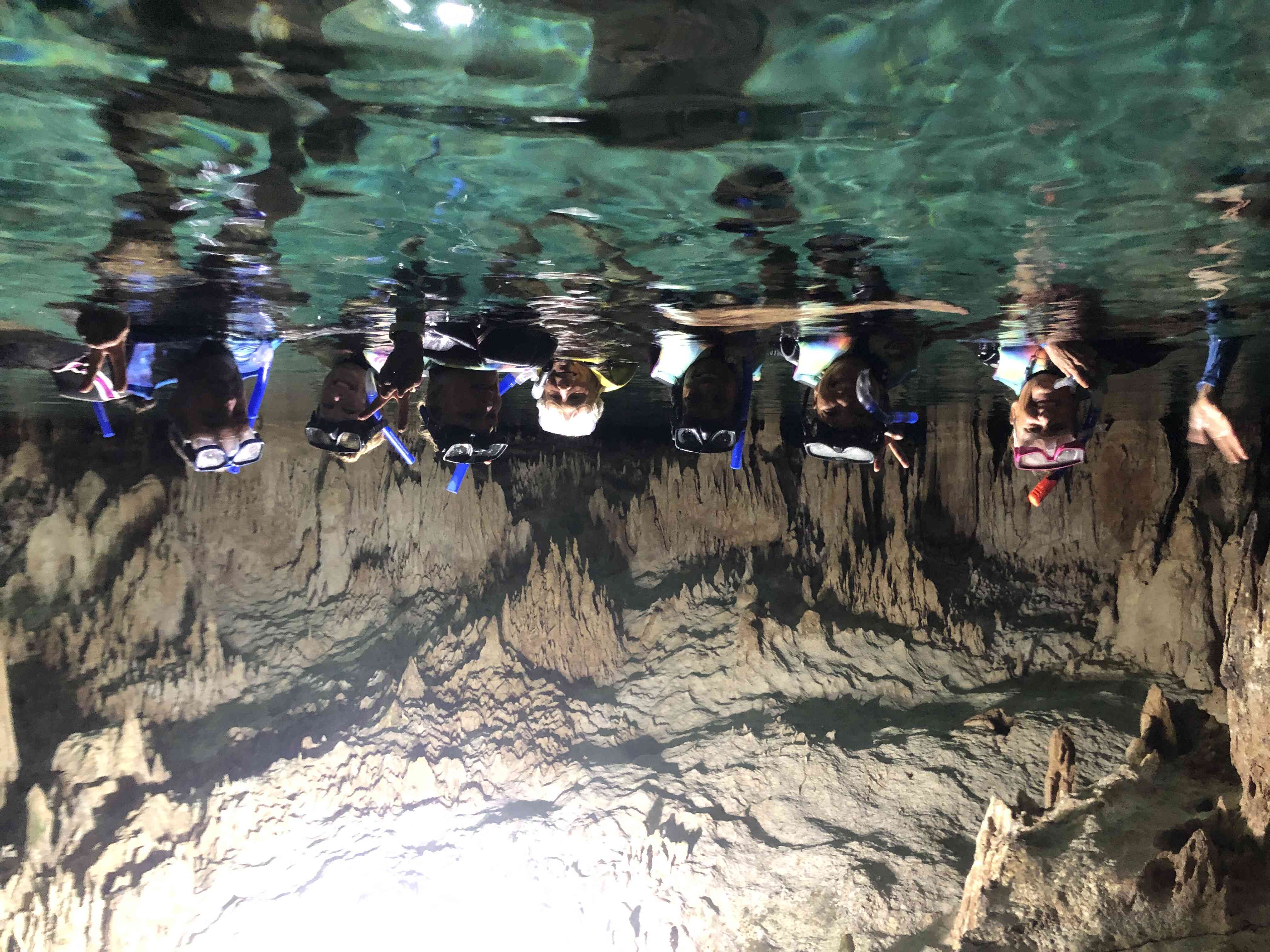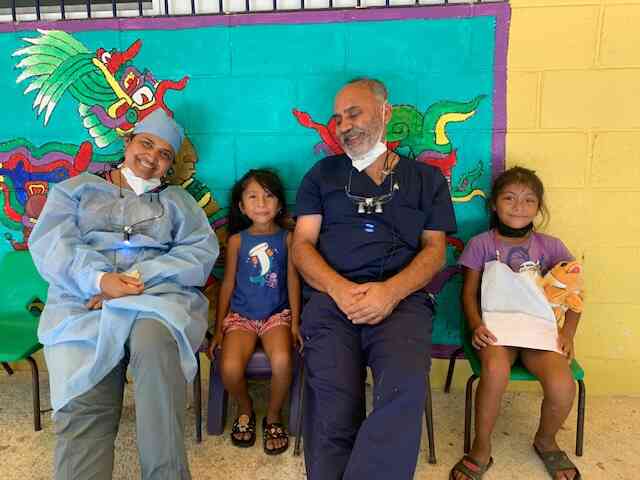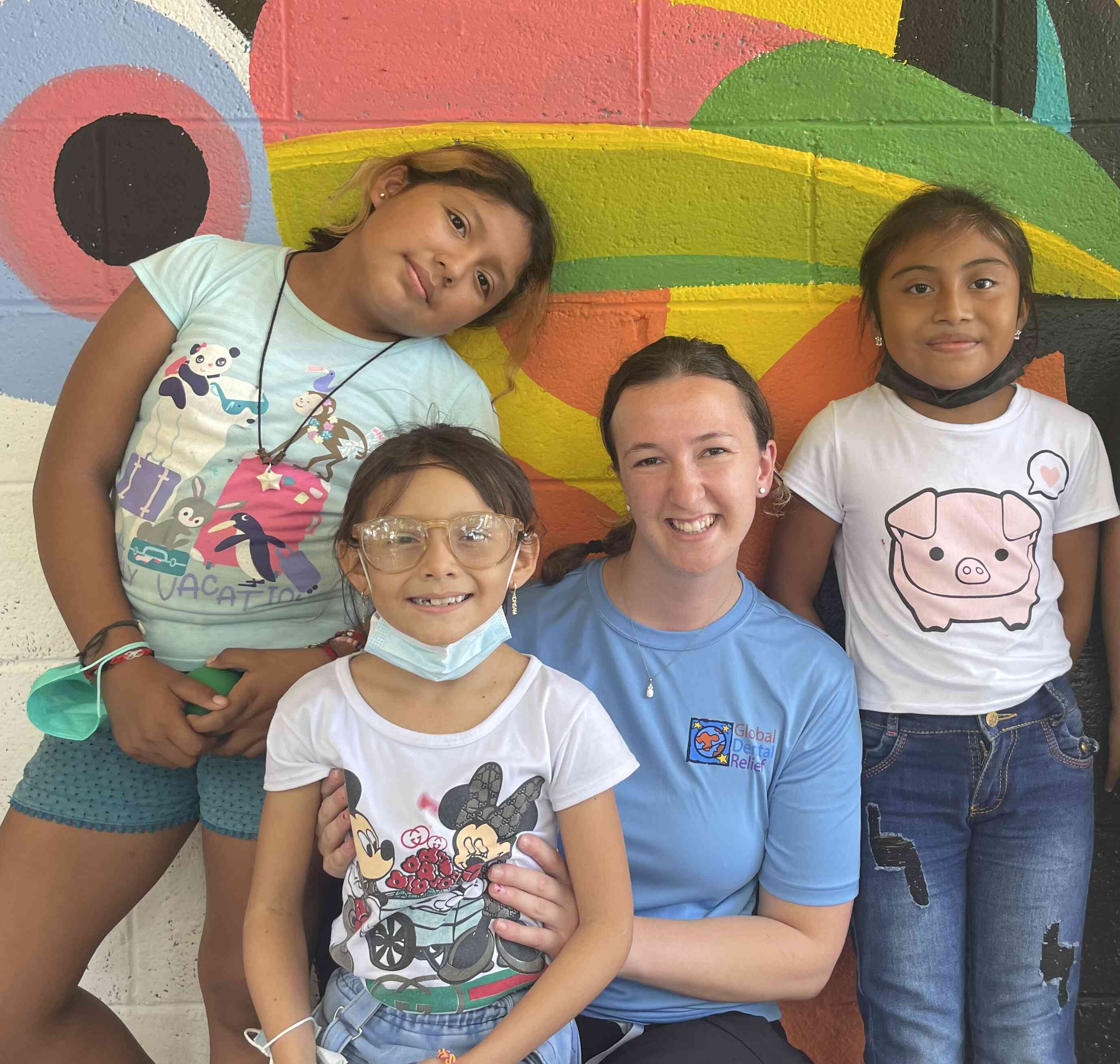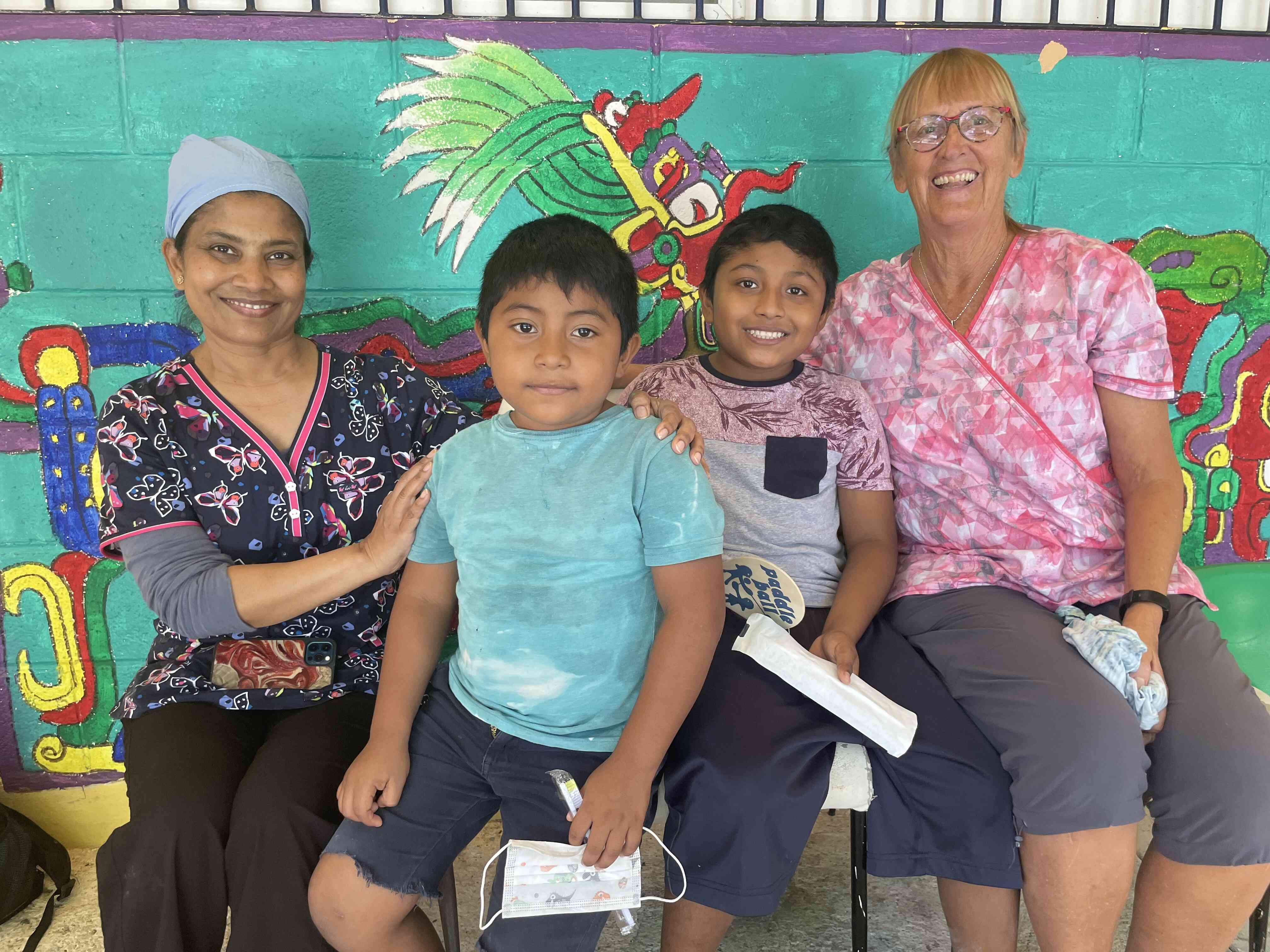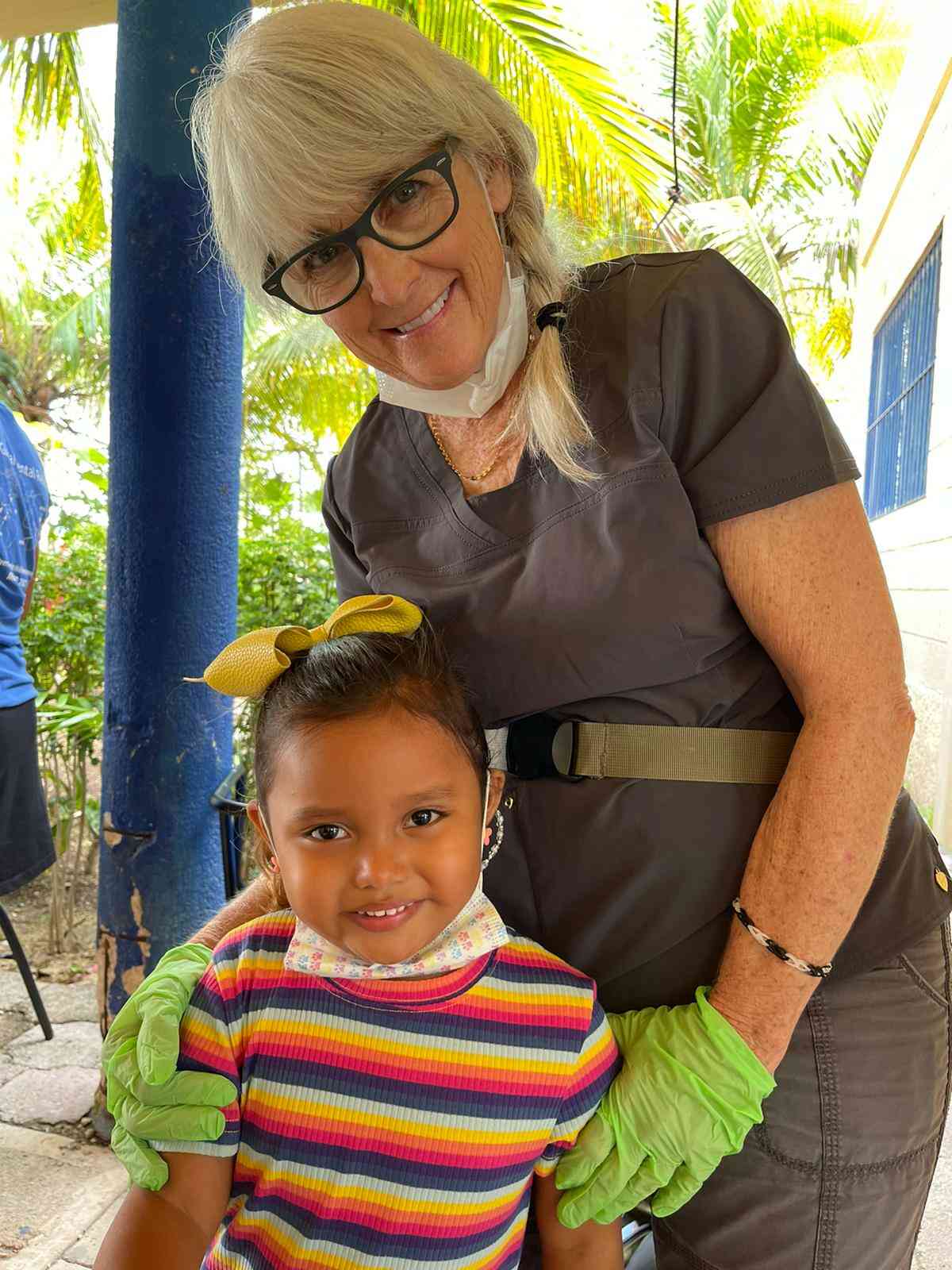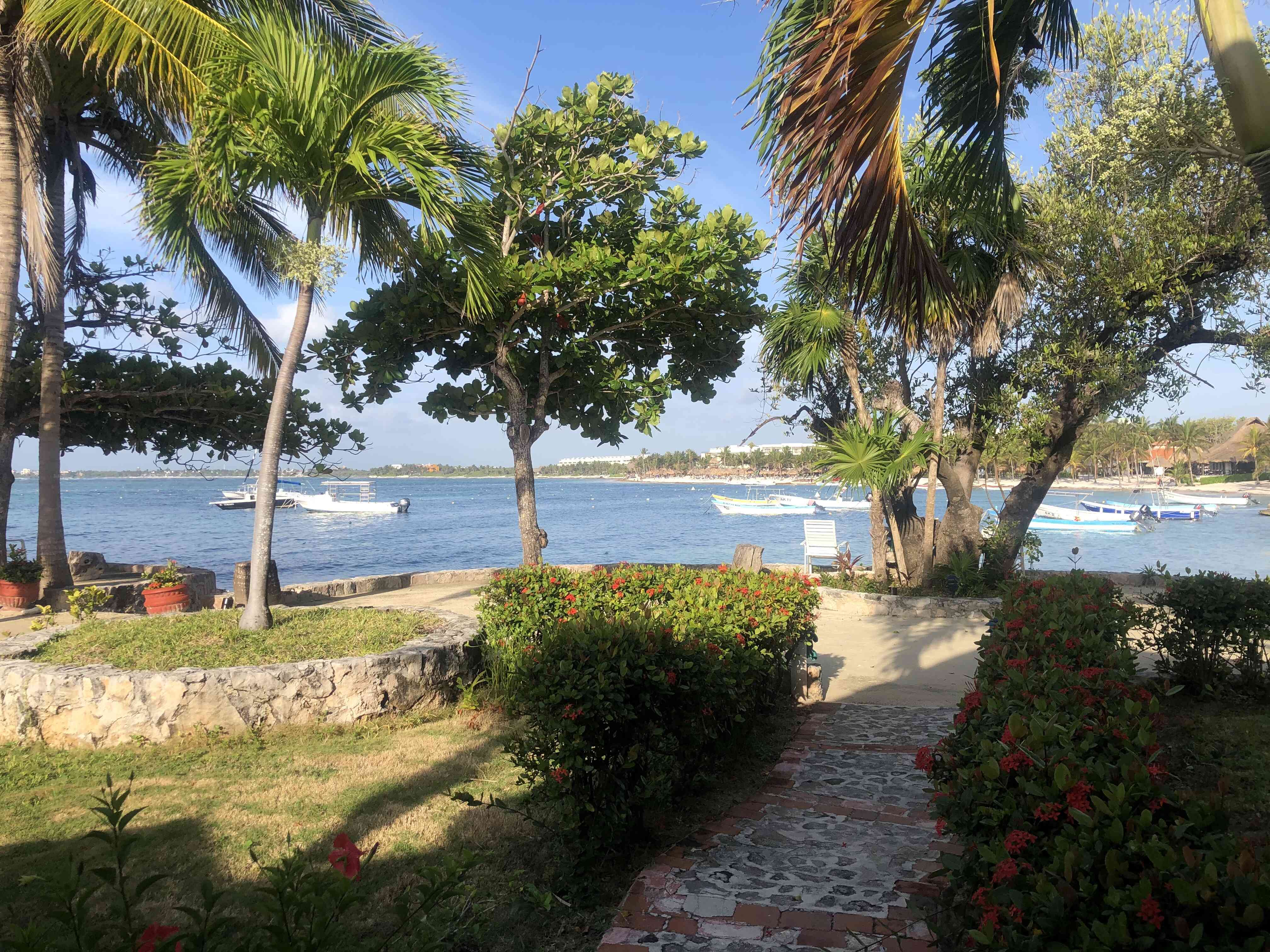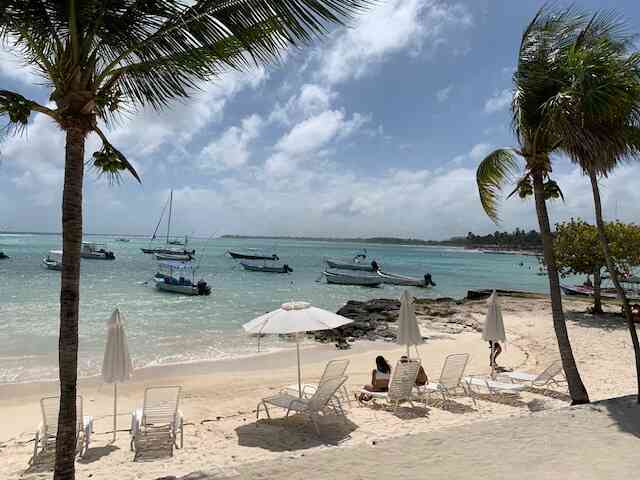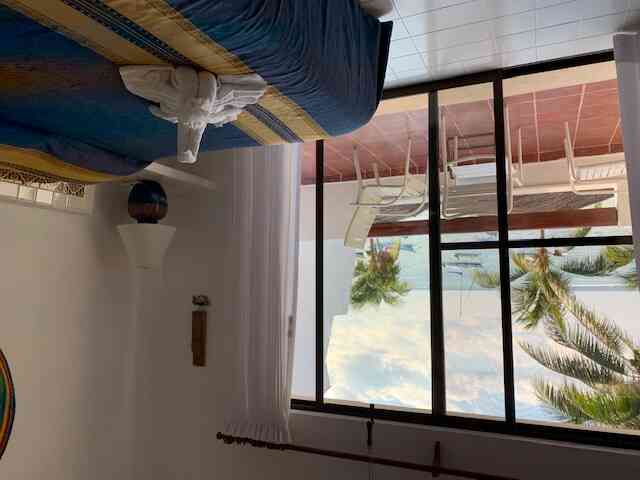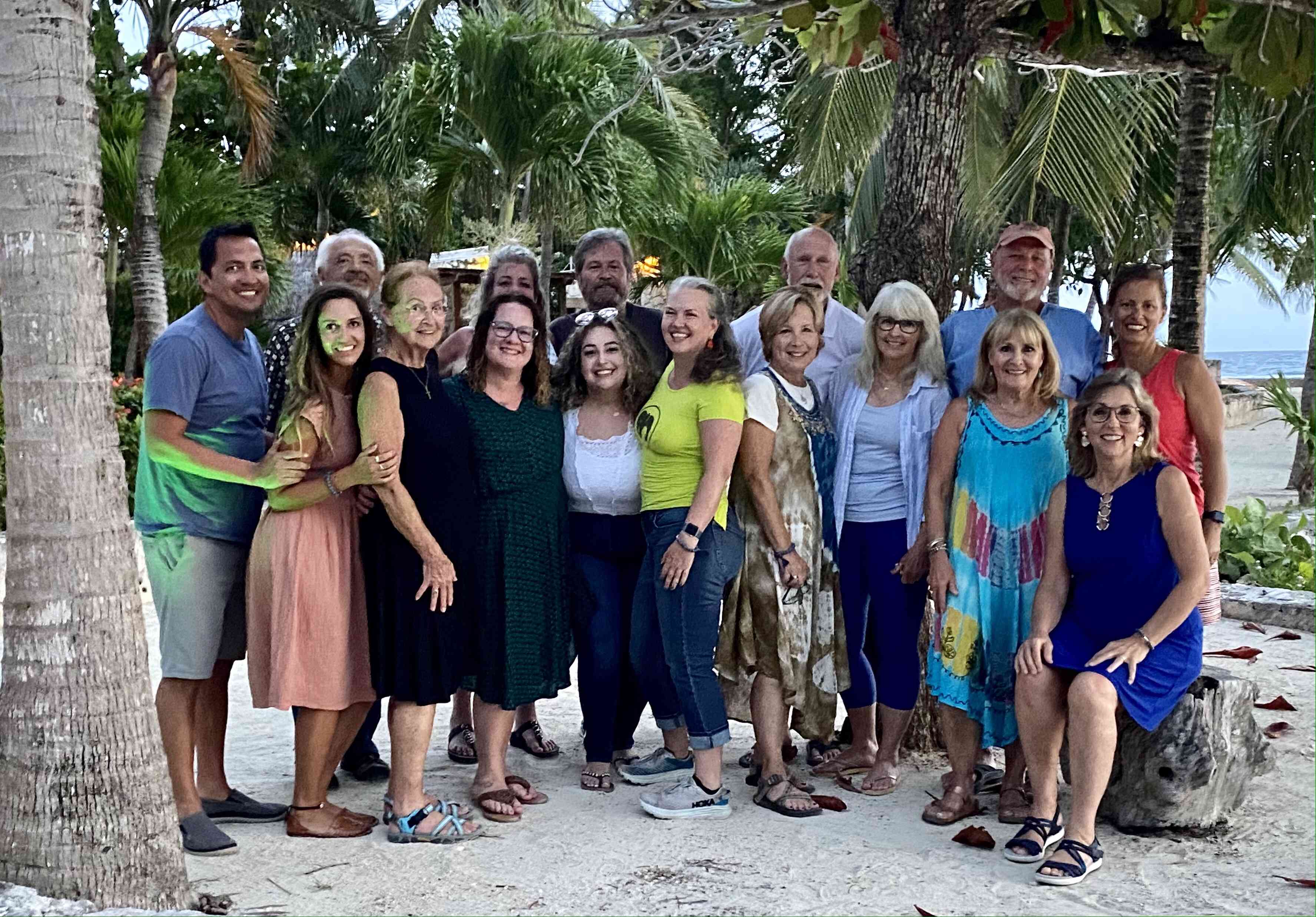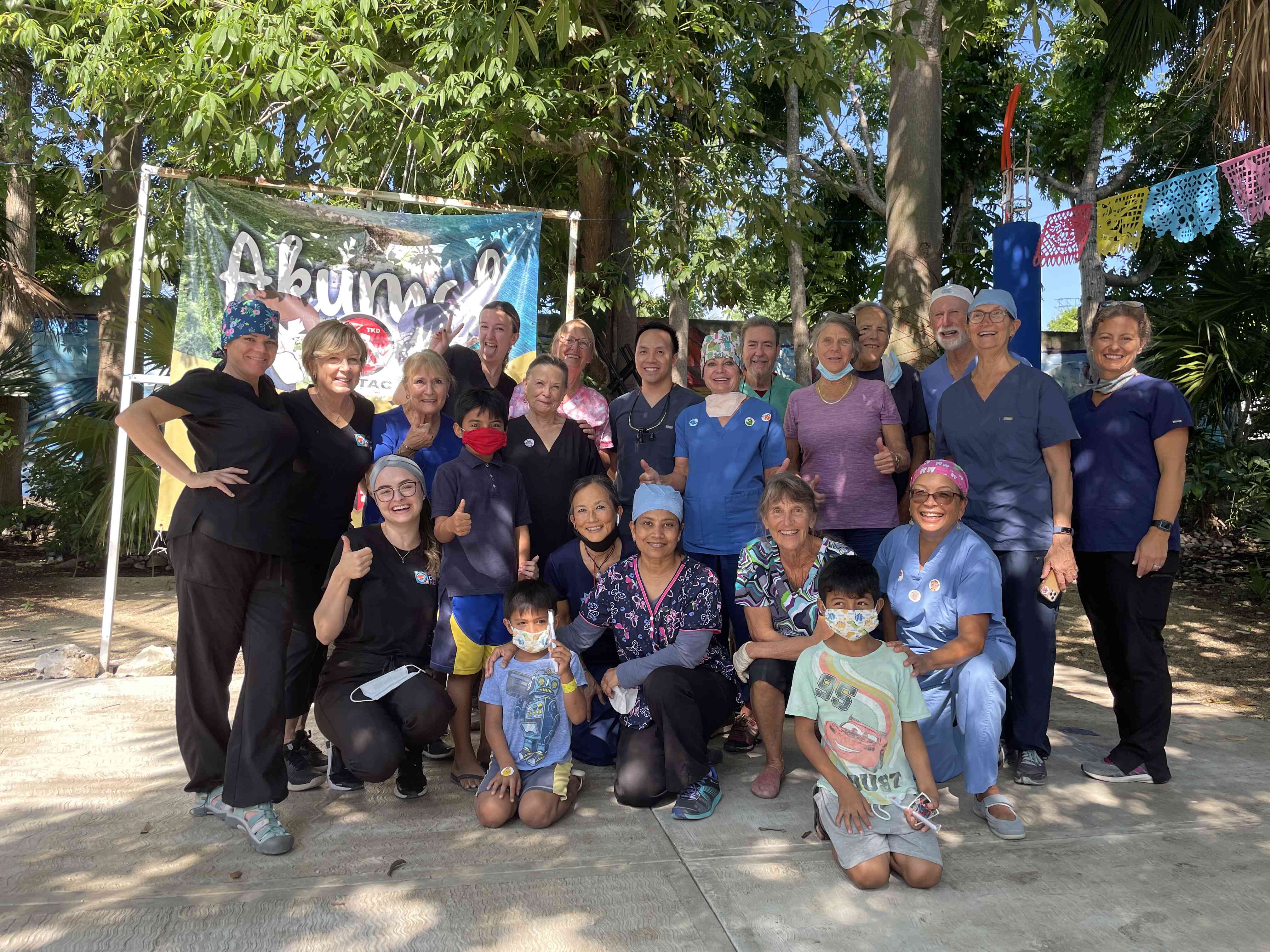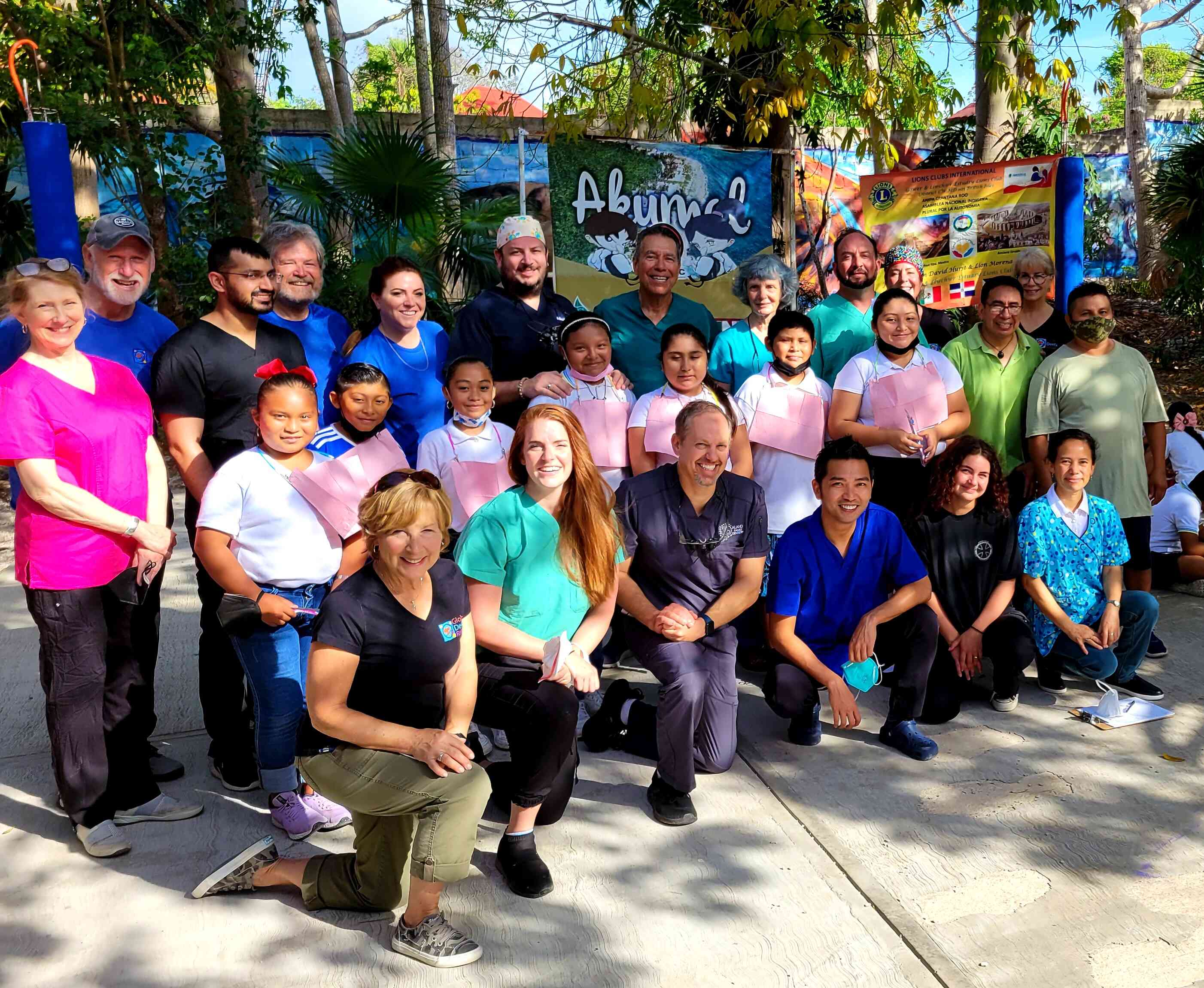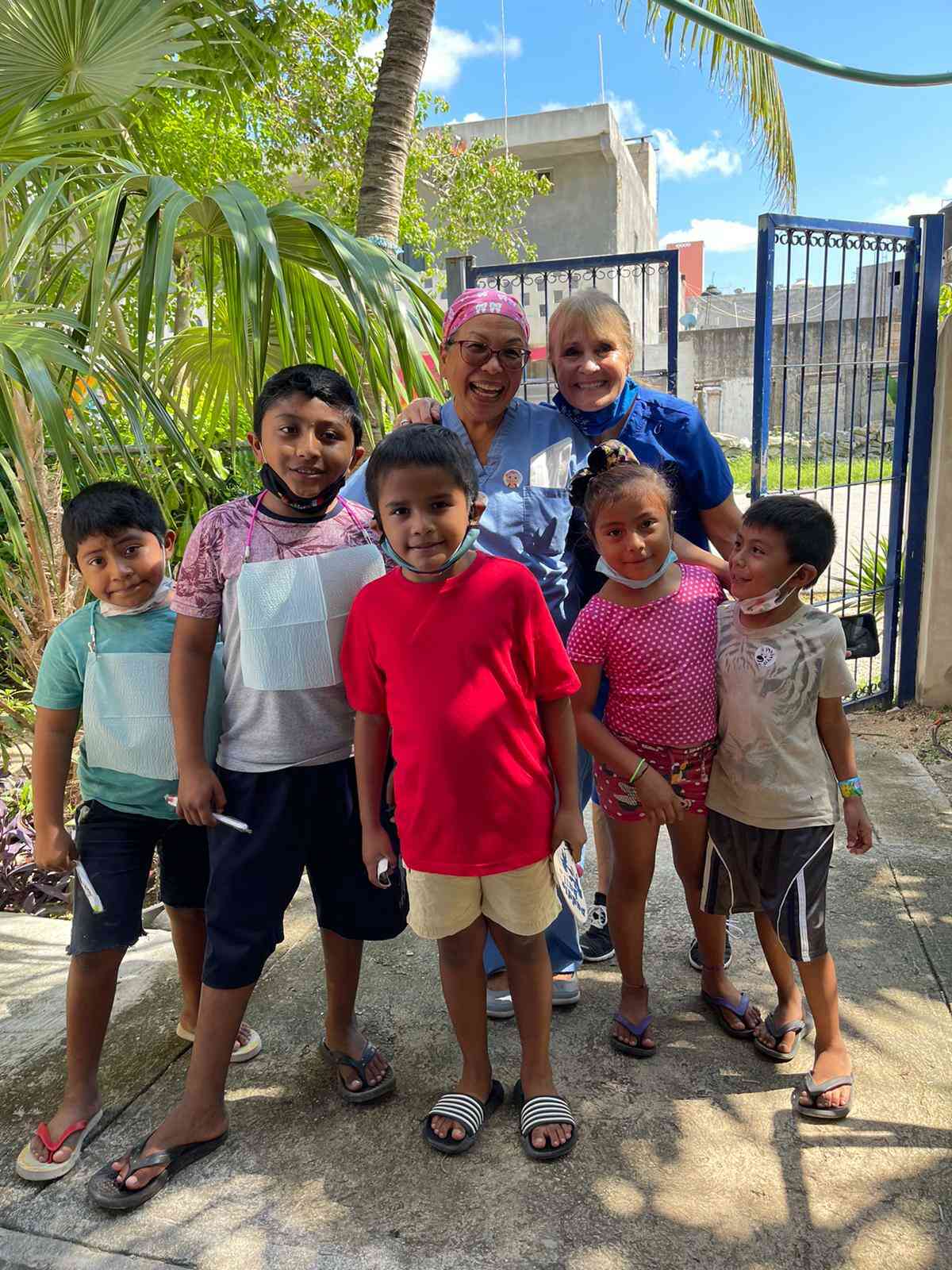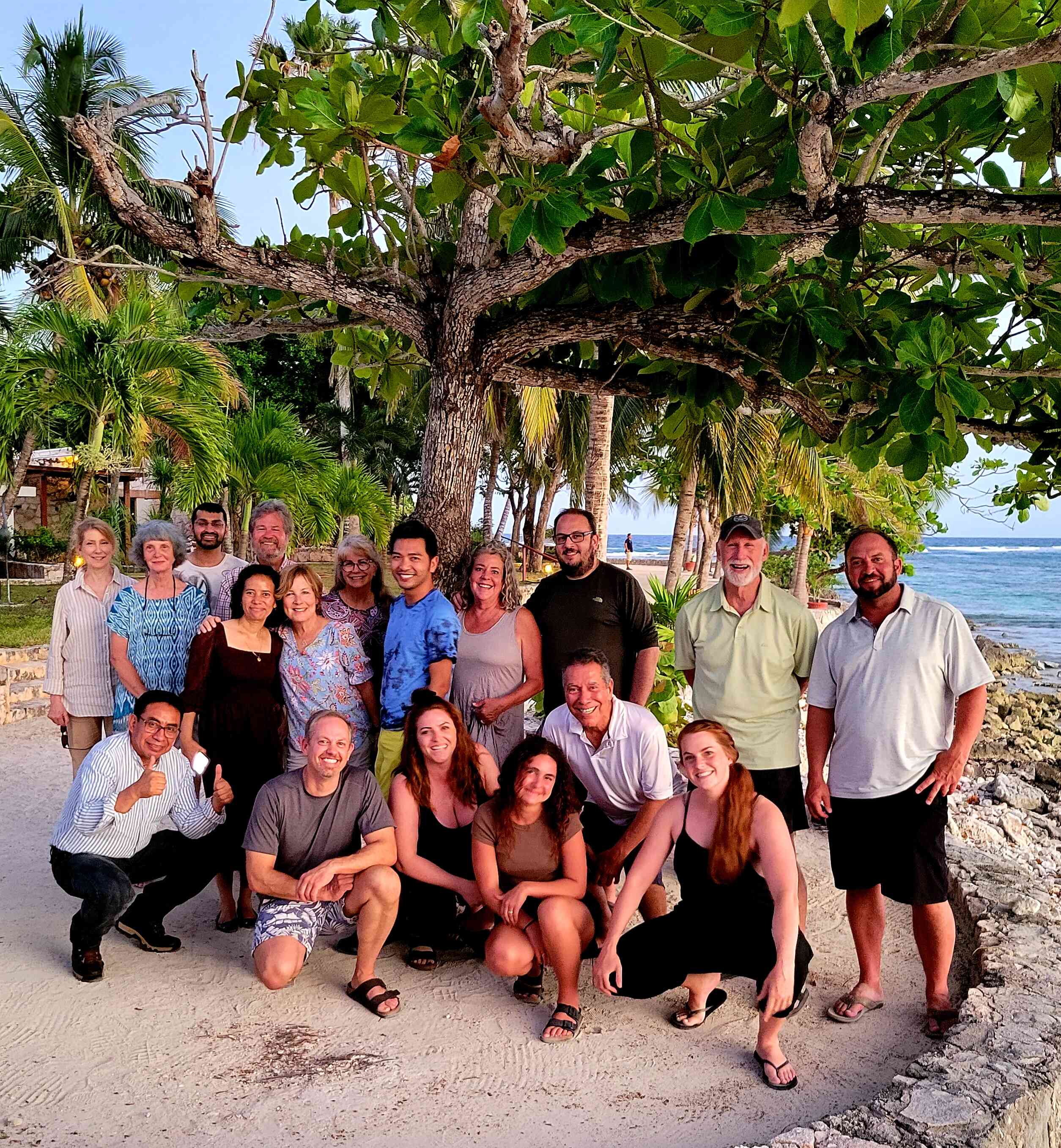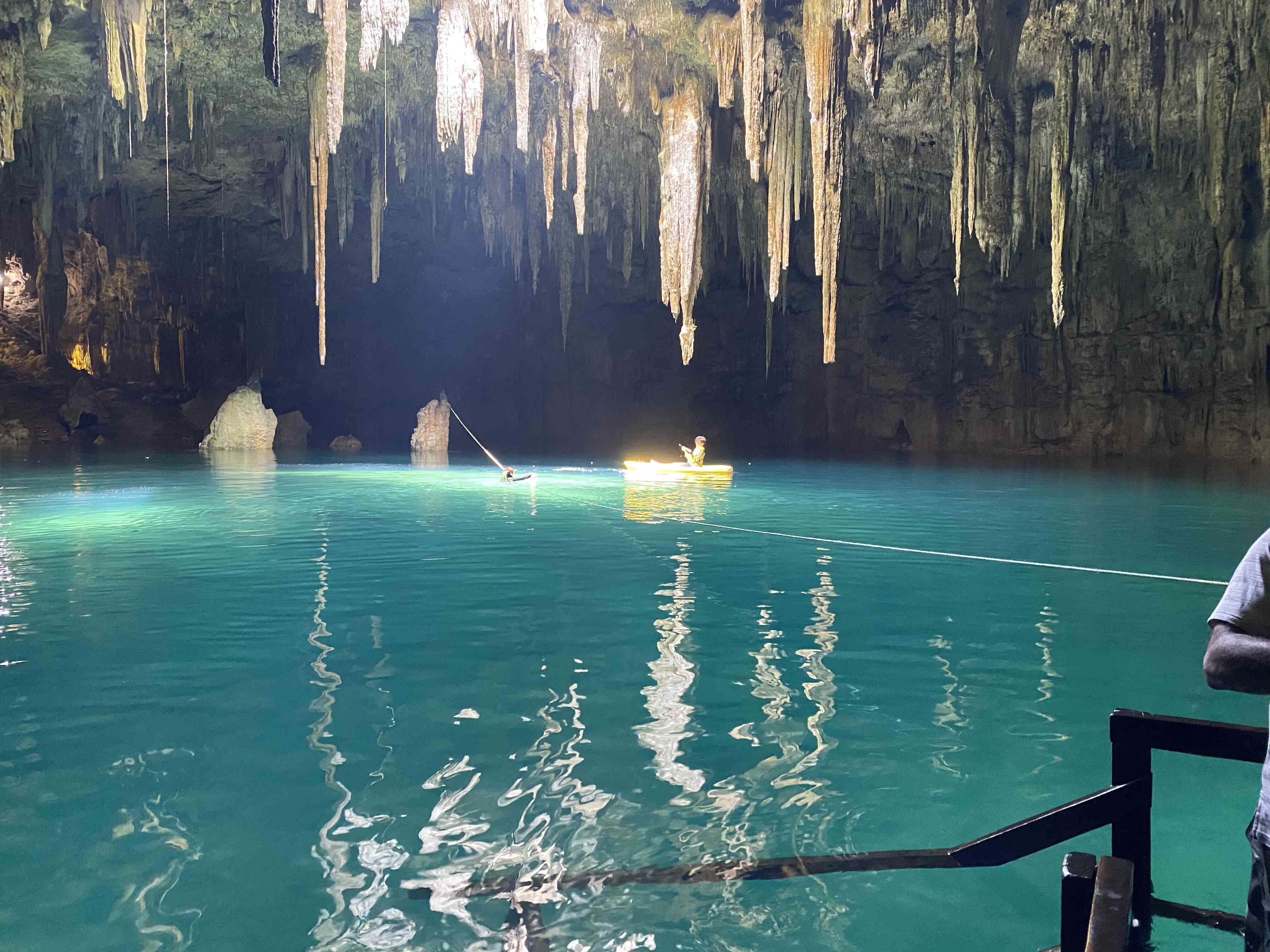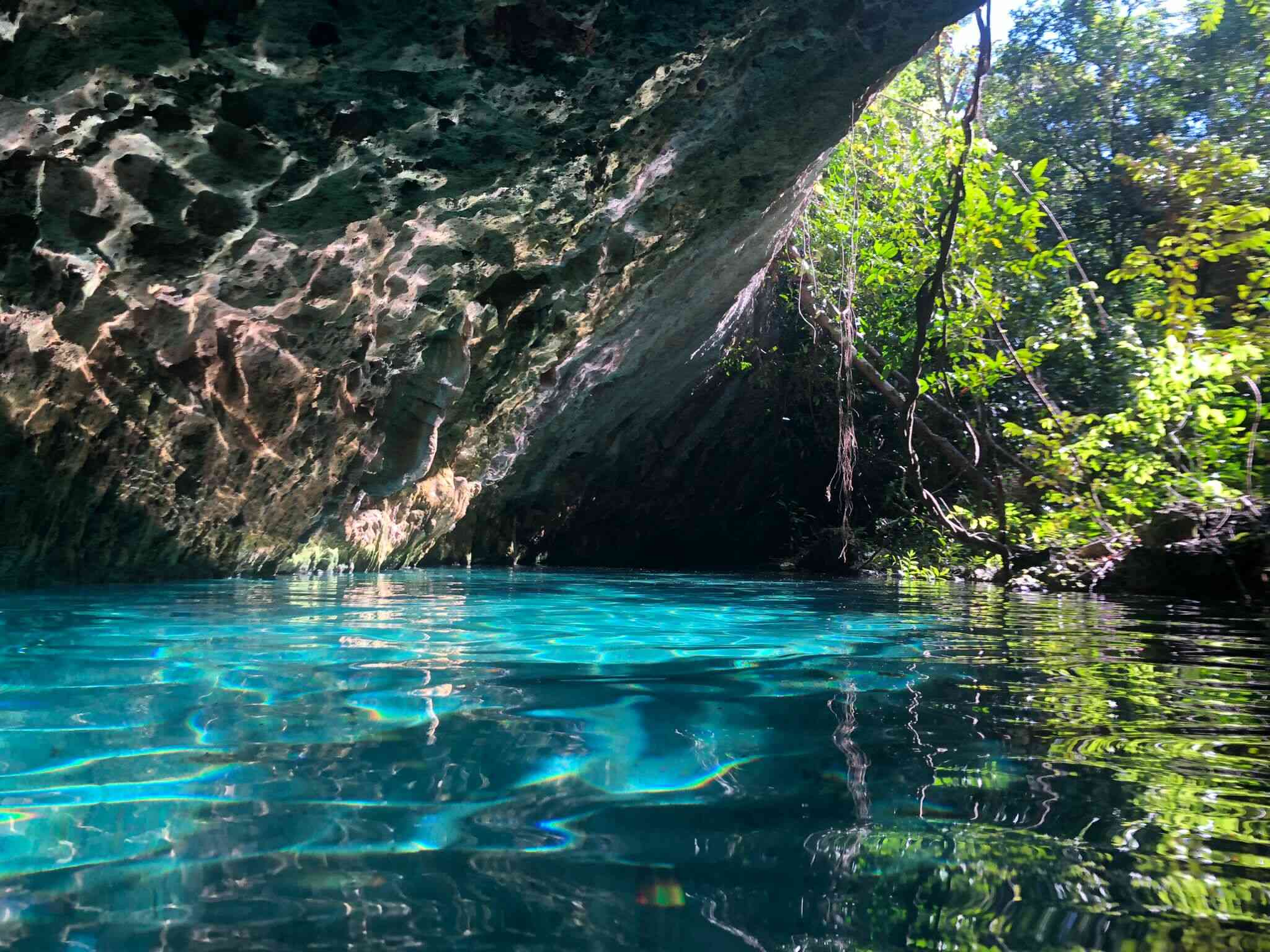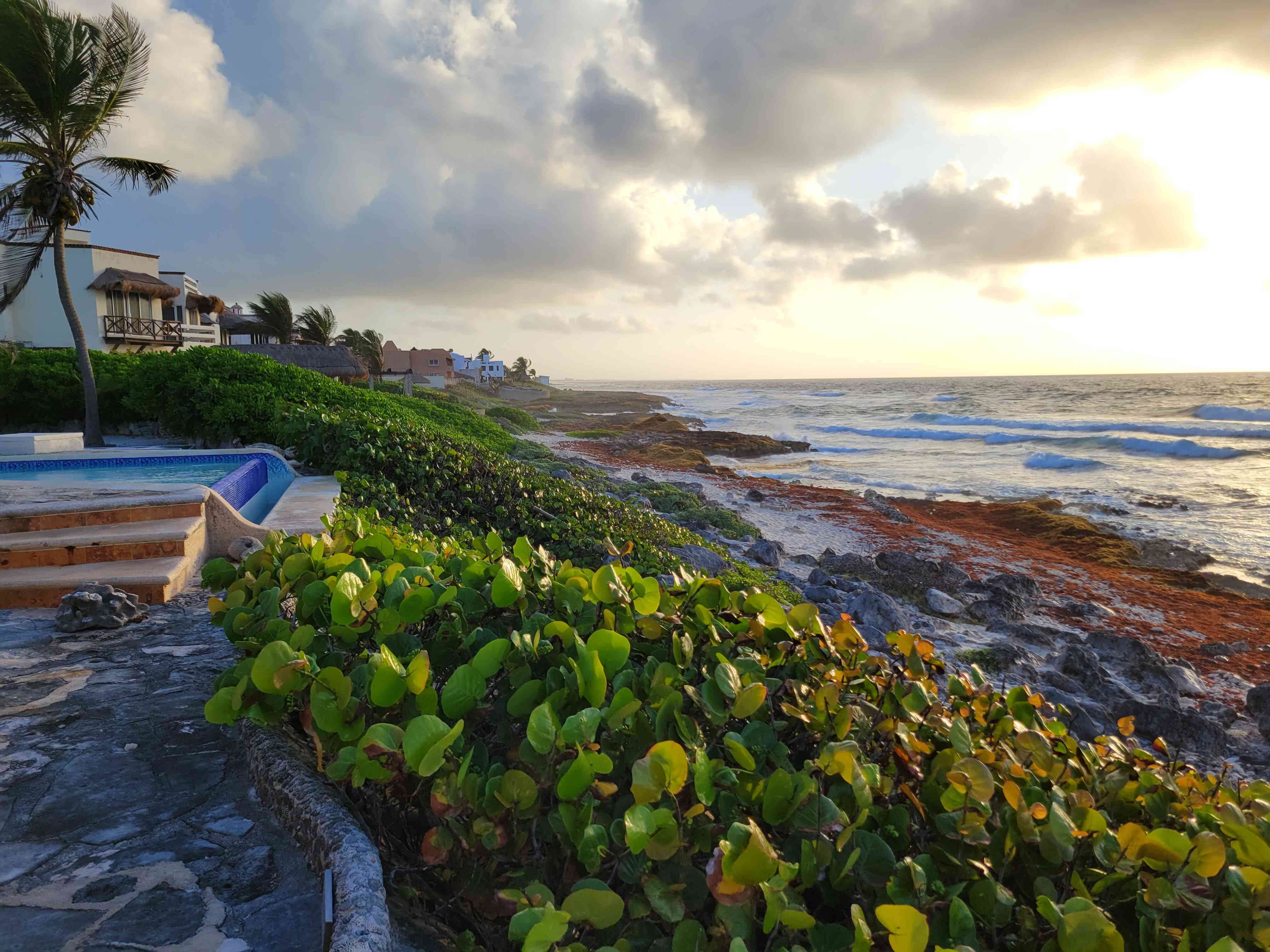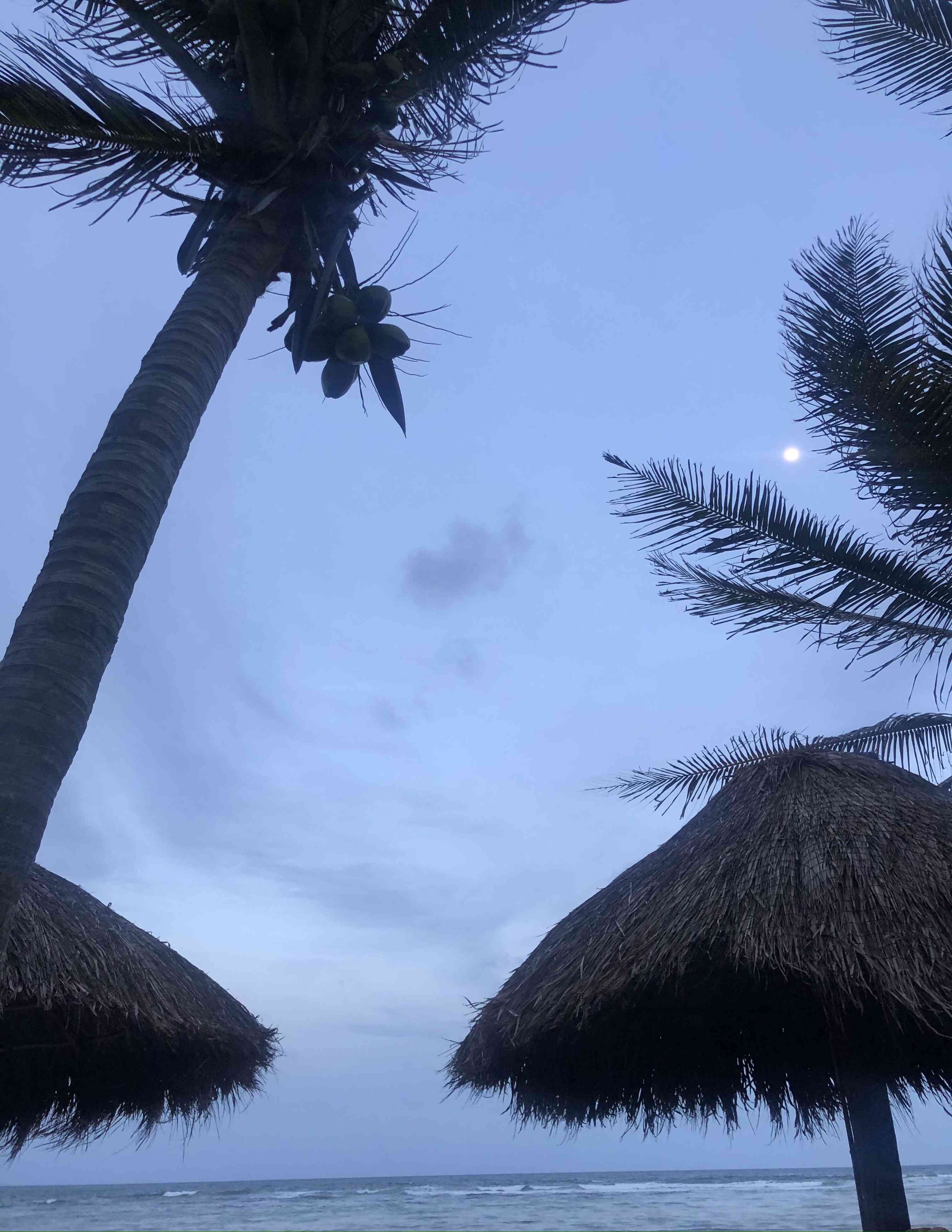 Project Dates

May 18 – 26, 2024

May 26 – June 3, 2024

October 12 – 20, 2024

October 20 – 28, 2024
What's Included?

Four-star accommodation in a two bedroom, two bathroom beachfront condo on Akumal Bay for eight nights
Two meals a day while working in the clinic and breakfast only on sightseeing days
Signature GDR T-shirt and water bottle
All internal overland transportation within Mexico
Airport transfers
Sightseeing as listed in the project itinerary
Celebratory farewell dinner on the beach

Plus, you will get all this too:

A small group of 14 to 18 international volunteers
The chance to make connections and create lifelong memories with new friends from all over the world
GDR Return Volunteer Discount on all future projects
Two GDR designated trip leaders
A GDR volunteer coordinator in the office to answer questions and ensure you are prepared for your trip
All tips for guides and drivers (except for arrival and departure airport transfers)
Sightseeing Itinerary

Day 1: Depart U.S. — Cancun — Akumal. On arrival in Cancun, volunteers are met by their driver and transferred from the airport to Akumal. Evening at leisure in Akumal. Overnight in Akumal.

Day 2: Akumal. Morning snorkeling in Akumal bay to see the sea turtles. Afternoon project briefing. Overnight in Akumal. (B/L/-)

Day 3: Akumal — Pueblo Travel to the clinic, situated in the pueblo of Akumal, less than a mile away. Full day working in the clinic. Return to Akumal in the late afternoon. Overnight in Akumal. (B/L/-)

Day 4: Pueblo Working in the clinic. Return to Akumal in the late afternoon. Overnight in Akumal. (B/L/-)

Day 5: Pueblo Working in the clinic. Return to Akumal in the late afternoon. Overnight in Akumal. (B/L/-)

Day 6: Pueblo Working in the clinic. Return to Akumal in the late afternoon. Overnight in Akumal. (B/L/-)

Day 7: Pueblo Working in the clinic. Return to Akumal in the late afternoon. Evening farewell dinner. Overnight in Akumal. (B/L/D)

Day 8: Akumal. Day at leisure. For those interested, your project leader will offer optional excursions (to be paid on site) to a nearby cenote, snorkeling in Yal-Kú lagoon or an excursion to see Maya ruins. Overnight in Akumal. (B/-/-)

Day 9: End Akumal. Transfer to the Cancun airport for your flight home or continue with independent travel. End of services. (B/-/-)
Clinic-Only Itinerary

Day 1: Depart U.S. — Cancun — Akumal. On arrival in Cancun, volunteers are met by their driver and transferred from the airport to Akumal. Evening at leisure in Akumal. Overnight in Akumal.

Day 2: Akumal. Morning snorkeling in Akumal bay to see the sea turtles. Afternoon project briefing. Overnight in Akumal. (B/L/-)

Day 3: Akumal — Pueblo. Travel to the clinic, situated in the pueblo of Akumal, less than a mile away. Full day working in the clinic. Return to Akumal in the late afternoon. Overnight in Akumal. (B/L/-)

Day 4: Pueblo. Working in the clinic. Return to Akumal in the late afternoon. Overnight in Akumal. (B/L/-)

Day 5: Pueblo. Working in the clinic. Return to Akumal in the late afternoon. Overnight in Akumal. (B/L/-)

Day 6: Pueblo. Working in the clinic. Return to Akumal in the late afternoon. Overnight in Akumal. (B/L/-)

Day 7: Pueblo. Working in the clinic. Return to Akumal in the late afternoon. Evening farewell dinner. Overnight in Akumal. (B/L/D)

Day 8: End Akumal. Transfer to the Cancun airport for your flight home or continue with independent travel. End of services. (B/-/-)
Physical Demands

Volunteer dental clinics are fast paced and require a fair amount of physical activity each day. Volunteers attending our service trip in Akumal should be able to:

Walk at a steady pace for 15 to 30 minutes, including climbing stairs.
After orientation, be able to navigate the walk to clinic location and local restaurants.
Tolerate hot temperatures and indoor spaces without air conditioning