Festive, meaningful, and easy to order in any denomination – share this warm reminder of your support for Global Dental Relief and the children served with your friends, family, and colleagues.
Global Dental Relief gift cards are a perfect gift for any occasion – birthdays, graduation, anniversaries or during the holiday season. The purchase of each card goes directly to dental care for a child in need. Fill your gift with special meaning this year by giving the gift of a healthy smile to a child!
Gift cards come in three types – scroll down to learn more.
---
Global Dental Relief Holiday Cards – send a holiday greeting with a difference!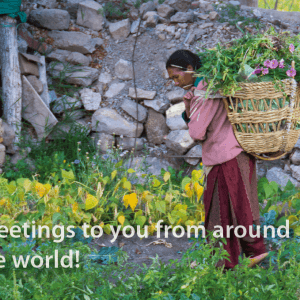 Note: Cards cost $5 each and can be purchased online in batches of 20 cards ($100). A quantity of one (1) of these items in your PayPal cart is equivalent to 20 cards. To purchase different quantities, please call us or use the mail order form found at the bottom of this page.
Each card reads:
To celebrate the spirit of the holiday season, a gift has been made in your honor in support of Global Dental Relief bringing dental care to children in Nepal, India, Cambodia, Kenya, and Guatemala.(Your name)
Add To Cart
---
5-Card Pack Holiday Pack – $100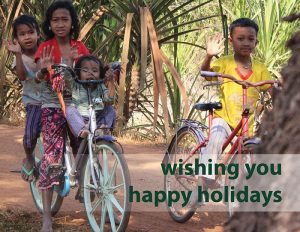 In your honor, a gift was made to provide a child in need with free dental care. Wishing you all the joys of the season.Best Wishes,
(Your name)
Add To Cart
---
Donation Gift Card – a warm and memorable gift for any season or special occasion.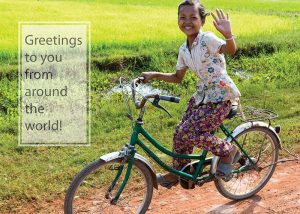 Each card reads: (Note: number of children varies with card denomination)In your honor, a gift was made to provide five children with happier, healthier smiles by providing free dental care for the first time in their lives.
Best Wishes,
(Your name)
Add To Cart
---
Everyone benefits — Help provide happy, healthy smiles for children!
TO ORDER BY MAIL, complete this form, print it out, and mail along with payment to:
Global Dental Relief
2090 South Grant Street
Denver, Colorado 80210
Questions: Call us at (303) 858-8857 or send an email to [email protected]