A Benefit for Global Dental Relief- Album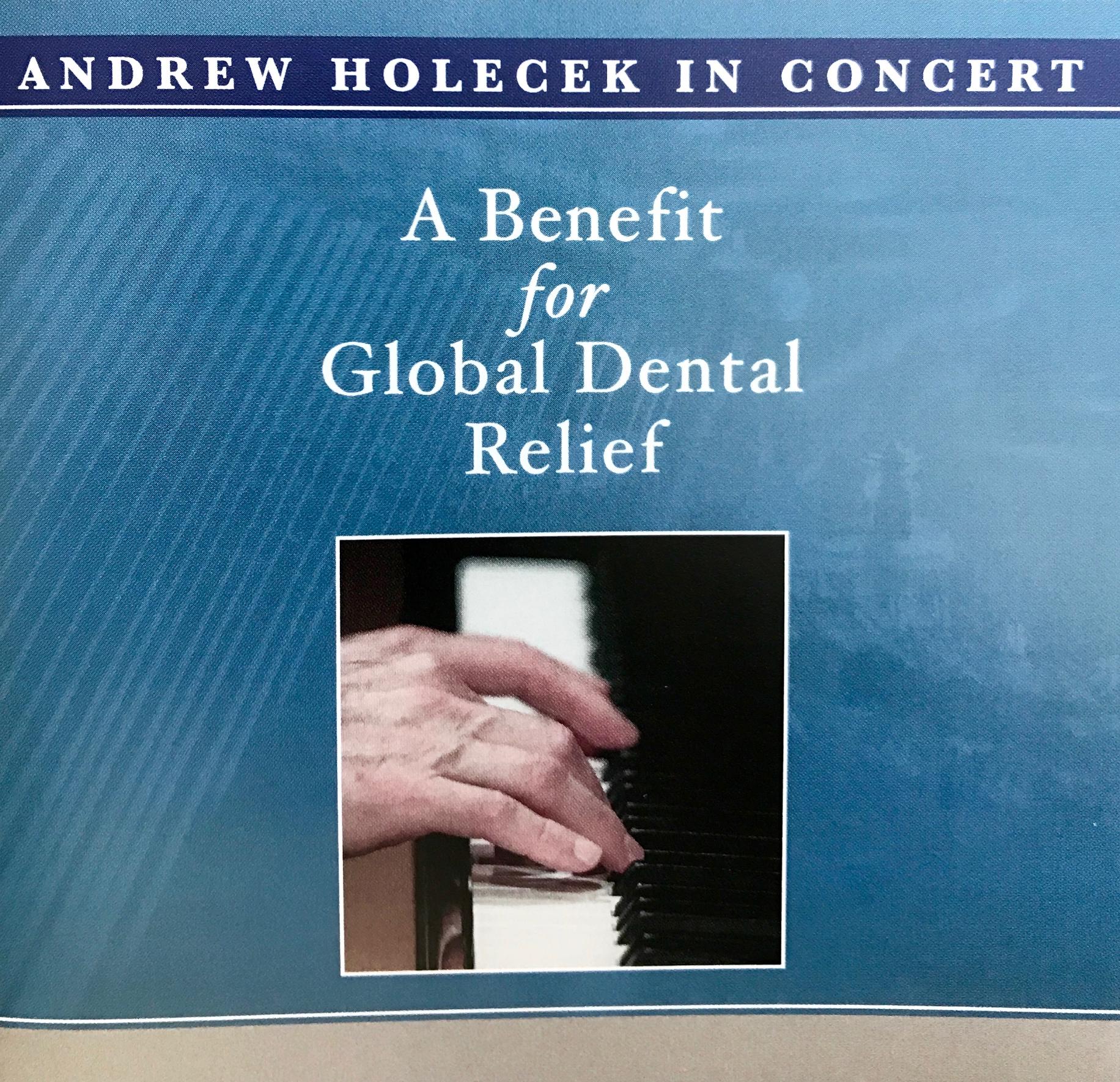 This CD is a compilation of classical compositions that Andrew Holecek, the co-founder of GDR and a concert pianist, recorded at various concert halls around the country. These are live performances that were then sound engineered in Nashville.
The CD includes extensive liner notes on the compositions (and why they were chosen), along with a personal history of the founding of GDR, all written by Andrew. Included in this recording are the Bach Italian Concerto, Beethoven Sonata Opus 27 Number 1, two Rachmaninoff Preludes, a Liszt Transcendental Etude, and the Liszt Dante Sonata. 100% of the proceeds go directly to benefit GDR.
Gifts will be personalized with your name on the card and mailed to you at no cost or sent directly to your list for an additional $5 per package.
TO ORDER BY MAIL, complete this form, print it out, and mail along with payment to:
Global Dental Relief
2090 South Grant Street
Denver, Colorado 80210
Questions: Call us at (303) 858-8857 or send an Email