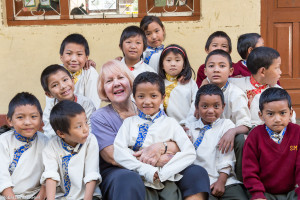 We invite you to consider a lasting investment in Global Dental Relief. A gift to GDR in your will or living trust, called a charitable bequest, is a simple way to make a big difference in the lives of children far into the future.
Bequests are:
SIMPLE – Just a few sentences in your will or trust is all that is needed.
VERSATILE – You can structure your bequest to leave a specific item or amount of money or securities, make the gift contingent upon certain events, or leave a percentage of your estate.
IMPACTFUL – Your planned gift establishes a lasting legacy that honors your wishes and ensures children in need will continue to receive life-changing dental care far into the future.
Your gift, of any size, will make a substantial difference in the ability of GDR volunteers to reach children around the globe with care. To get more information, contact Kim Troggio, GDR Director, at this Email or call the GDR office at (303) 858-8857. Please be sure to notify us if you designate GDR a recipient of your planned giving. We will gratefully acknowledge you as a Legacy Partner.