We Are Grateful To Gather Together This Year at Our Annual Party!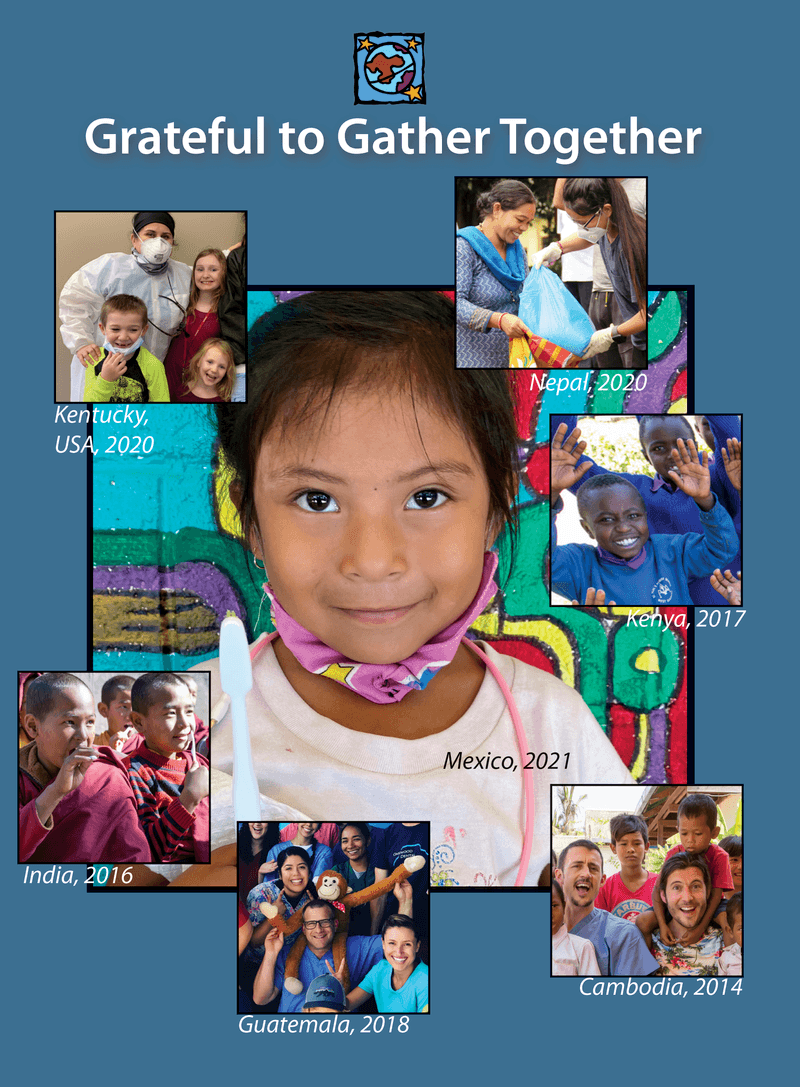 Global Dental Relief
invites you to join our annual party celebrating a return to dental care for children globally!
Friday, September 17, 2021
5:30 p.m. – 8:30 p.m.
Space Gallery
400 North Santa Fe Drive, Denver
Admission is free
Join us and bring a friend!
Can't attend? You can still support GDR's mission:
Party Hosts
Board of Directors
Jackie Norris, Chair
Douglas Berkey, DMD, Vice Chair and Trip Leader
Caroline Hagadorn, Treasurer
Peter Vanicek, DDS, Secretary, Dental Director, and Trip Leader
Lise Aangeenbrug, Trip Leader
Andrea Infelt Almaraz
Deborah Dale Brackney
Thomas Currigan
Sally Hallingstad
Geoff Hoffman, DDS, Trip Leader
Leslie Swid
Emeritus Board
Fred Cannataro
Stu Fishman
Andrew Holecek, DDS
Laurie Mathews, Trip Leader
Mark Mathews
Melanie Melcher
Trip Leaders
Bic Aki, DDS
Mark Lisagor, DDS
Andrea Swenson
Tim Reaume, DDS
TJ Gabriels
Wes Takahashi
Nathan Raymond
Staff
Kim Troggio, Trip Leader
Becky Bay, Trip Leader
Kelsey Chapman
Leah Grygleski
Victoria Kilway, Trip Leader