We invite you to meet our hardworking staff and trip leaders, and we look forward to meeting you as you join us in service to children!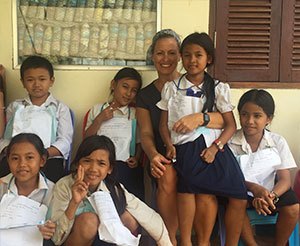 Kim Troggio, GDR Director, and Trip Leader. Kim founded GDR's partner, Global Dental Expeditions, in 2002.  Kim loves being in the field and works closely with local partners to orchestrate clinics. She loves traveling the world, showing her two sons all there is to see and is always ready for an adventure. Her prior experience is in social work and the adventure travel industry.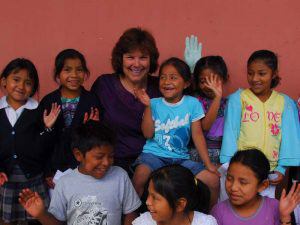 Laurie Mathews, GDR Co-Director Emeritus, and Trip Leader. Laurie co-founded Global Dental Relief, formerly Himalayan Dental Relief, in 2001. She loves the time spent with children and volunteers overseas. Laurie founded GDR after a career working in public policy. From 1990-2001, she was the director of Colorado State Parks.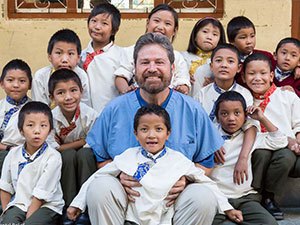 Dr. Peter Vanicek, GDR Clinic Coordinator and Trip Leader. After almost thirty years in private practice, Peter has traveled extensively, volunteered in many of our clinics, and joined us as a trip leader. He also helps coordinate our equipment and supplies for the clinics and loves to constantly update and improve the volunteer experience.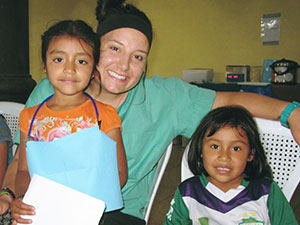 Victoria Kilway, Country Coordinator, Volunteer Coordinator, and Trip Leader. Victoria studied Social Work for both her undergraduate and graduate degrees, with emphasis in Family Studies and Trauma. She also spent a year abroad with a program called The World Race. During that time, she traveled through 11 countries in Central America, South America, Europe and Africa. Victoria also worked in an elementary school for two years working with at-risk students. Her hobbies include playing volleyball, camping, hiking, crossfit, and anything active and outdoors. Victoria leads GDR clinics in Nepal, Cambodia, and Guatemala.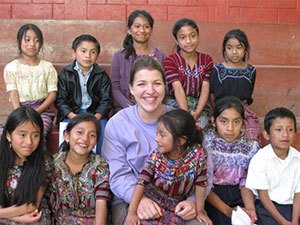 Becky Bay, RDH, Trip Leader. As a small town Virginia girl, Becky never imagined she would have the opportunity to visit rural communities on the other side of the globe. With her first trip with GDR to Guatemala, she was hooked. "The opportunity to treat children around the world, that otherwise have no access to care, is one of the most humbling and rewarding experiences of my life." Becky leads clinics in India and Guatemala.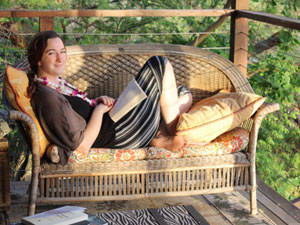 Leah Grygleski, Outreach Manager and Country Coordinator. Leah is an avid traveler and passionate about helping people in underserved communities. A former Midwesterner, she earned her Bachelor's degree in Communications and Advertising from the University of Wisconsin-Milwaukee. She has a background in marketing and is launching what she hopes will be a long nonprofit career with GDR. Leah enjoys hiking, skiing, painting, and cooking for her friends and family.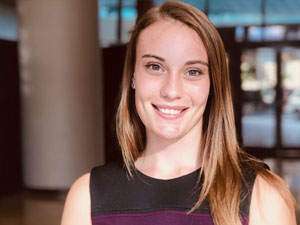 Kelsey Chapman, Office Manager and Country Coordinator. Kelsey has always had a passion for service and a taste for adventure, which makes GDR the perfect fit. She is excited about the opportunity to make a positive impact in the lives of children around the world. Her hobbies include being active, making music and cheering for her favorite sports teams.
Trip Leaders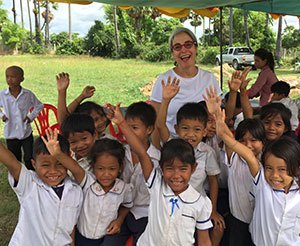 Andrea Swenson, Trip Leader.Originally working in finance, Andrea took a break to raise her children and become involved volunteering in her Bay Area, CA community. She is currently serving her second term as an elected School Board member. Though a long time supporter of GDR, Andrea did her first GDR trip in 2016 to Guatemala and was hooked. An avid world traveler she "feels privileged to become part of the GDR team, and looks forward to many fabulous GDR trips in the future."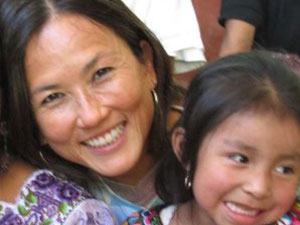 Bic Aki, DDS, Trip Leader. Bic first traveled with GDR to Vietnam, where she fell in love with volunteering abroad. She is now a raving GDR fan and excited to cross over to be a trip leader. She hopes to pass this passion on to her two sons. Bic maintains a private dental practice in San Leandro, CA; is an ironman triathlete and an ultra-distance runner; and loves to travel the world, scuba diving with her husband.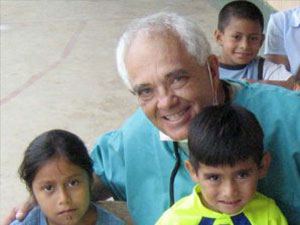 Geoff Hoffman, DDS, GDR Board Member, and Trip Leader. My adventure with GDR began when my wife and I decided to hike the Everest Trail and do a little dental work on the way. Little did we know they (the kids and GDR) would forever change our lives. As a trip leader, I hope to bring years of adventure, travel, and experience as founder of a 40-years-old, large dental group to enhance the volunteer experience. I plan to bring efficiency, energy, love, and the best possible care for those wonderful children.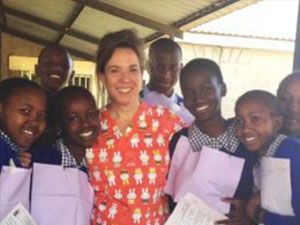 Lise Aangeenbrug, GDR Board Member, and Trip Leader. Having lived and worked in Kenya in her 20s, Lise is thrilled to commit her time to being a trip leader in Kenya. "While I was tentative the first time as a volunteer with no prior experience in a dental clinic, GDR makes it easy to immediately fit in and contribute in a meaningful way." Lise is the executive Vice President of the National Park Foundation and carves out several weeks a year to give her time and passion to GDR, Kenyan kids, and making the GDR volunteer experience run smoothly.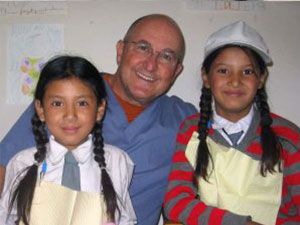 Mark Lisagor, DDS, Trip Leader. Mark is a dentist who began working with GDR as a dental volunteer on trips to India and Nepal. His love of children (he is a pediatric dentist) and sense of fun are infectious, and since 2006, he has led GDR project trips in Nepal and India.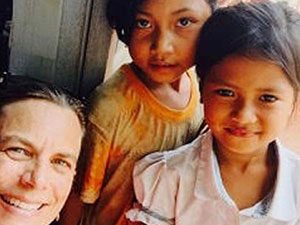 Tamera Bedford, Trip Leader. Tamera became interested in volunteering upon returning from a trip to India, where she was exposed to poverty and need unlike she'd ever seen before. Helping the children in Nepal and Cambodia, where she leads trips, has been a life-changing experience for her. Tamera lives in Hong Kong ten months of the year and Leadville, CO, the other two. She is a visual artist when she isn't busy being a mom or traveling.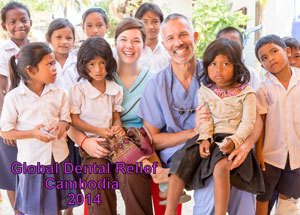 Tim Reaume, DDS, Trip Leader After his first trip to India volunteering in 2008, Tim has continually increased his involvement with GDR. Being relatively new to the position of trip leading, he enjoys sharing clinics with first time volunteers and appreciates what he is able to learn from seasoned veterans. He maintains a private group practice in Northern Michigan.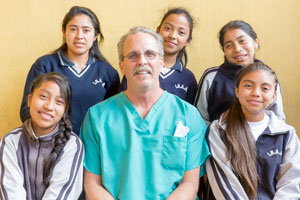 TJ Gabriels, Trip Leader. TJ first traveled with GDR to Vietnam in 2006 and got hooked. Since that trip he has been on 15 clinics and can't wait to go again! TJ says, "I love the whole process; the children, the co workers, the locals and, of course, the GDR trip leaders." Back home, in Albany, NY, he is a practicing attorney.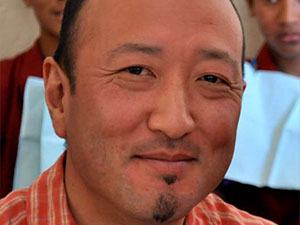 Wes Takahashi, Trip Leader. Wes joined the project in 2005 as a volunteer in Vietnam. He quickly responded to the adventure and immersion in local cultures and, in 2006, signed on as a trip leader. He has worked in all country locations. Wes works as a salmon fishing guide in British Columbia, Canada, and is an avid musician and world traveler.